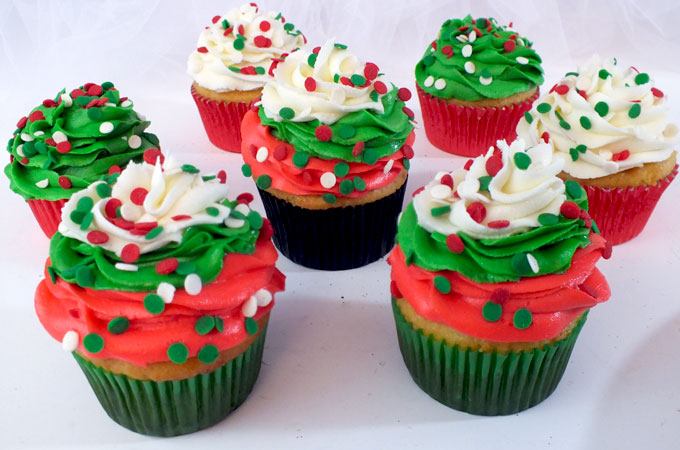 I was searching through Pinterest one night looking for some good Christmas baking ideas.  (I am not loving the new Smart Feed.)  Anyway… I came across a pin where they used three different frosting colors to make a neapolitan cupcake.  I thought it was super cute and knew I wanted to recreate it with Christmas colors.   It was a pretty easy project and we think it turned out beautiful.

How to Make Christmas Swirl Cupcakes
You will need: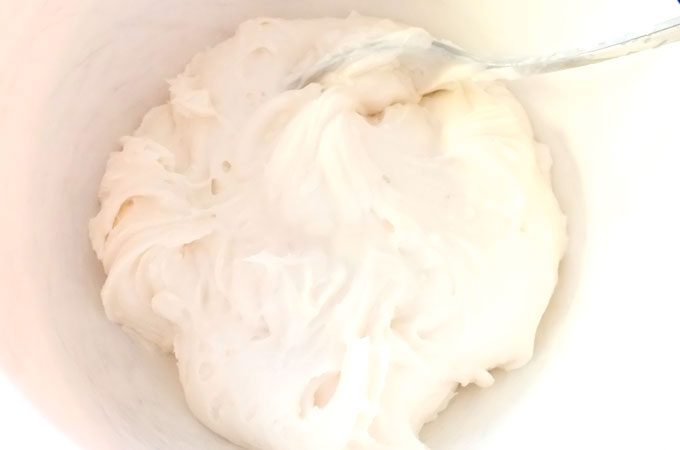 The key to these delicious Christmas Swirl Cupcakes is our Best Buttercream Frosting recipe.   You will find the recipe and directions here.  We split the batch of frosting into thirds.  The first third we left white.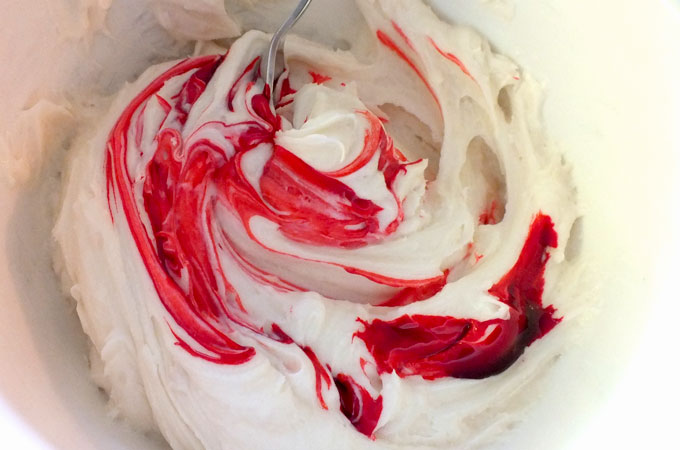 The second third, we colored red using Christmas Red Americolor Soft Gel Paste.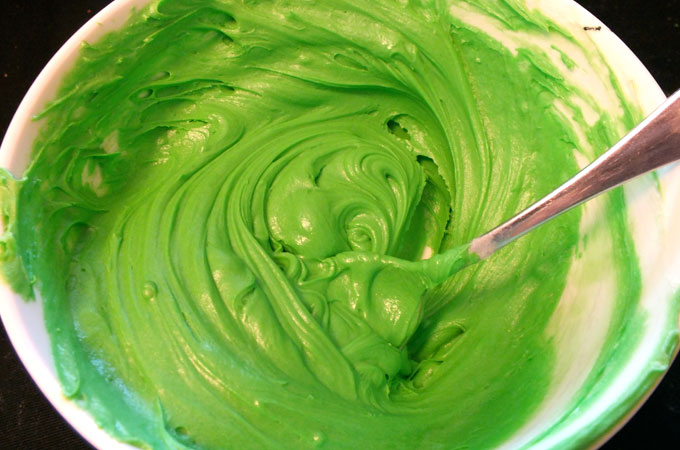 The last third, we colored green using Leaf Green Americolor Soft Gel Paste.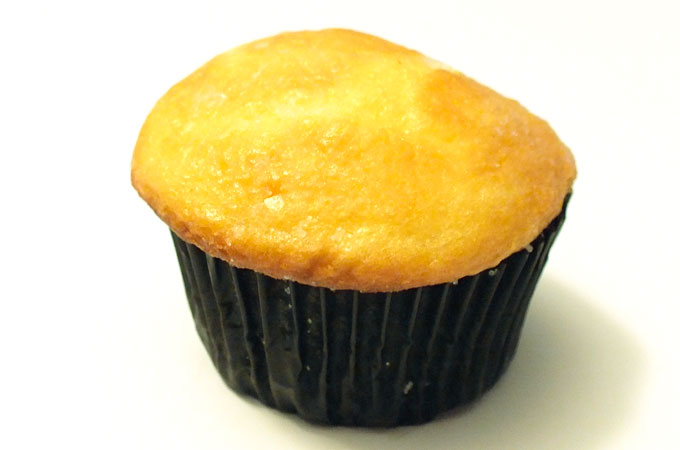 Start with a cupcake.  We made cupcakes from a yellow cake mix with green cupcake liner.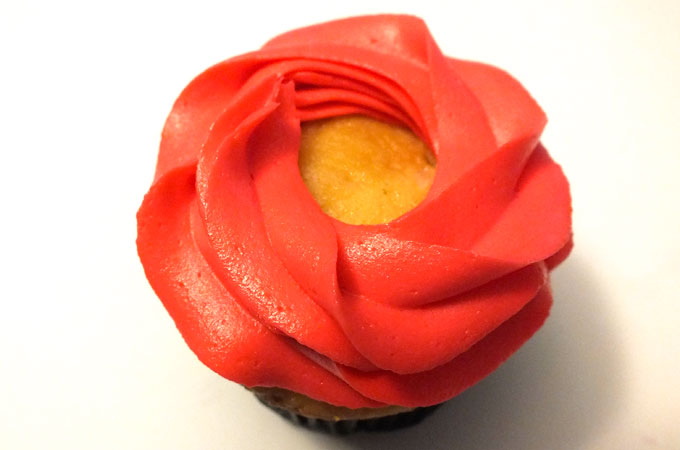 Using a Wilton 2D frosting tip, make two full circles of red frosting around the edge of the cupcake.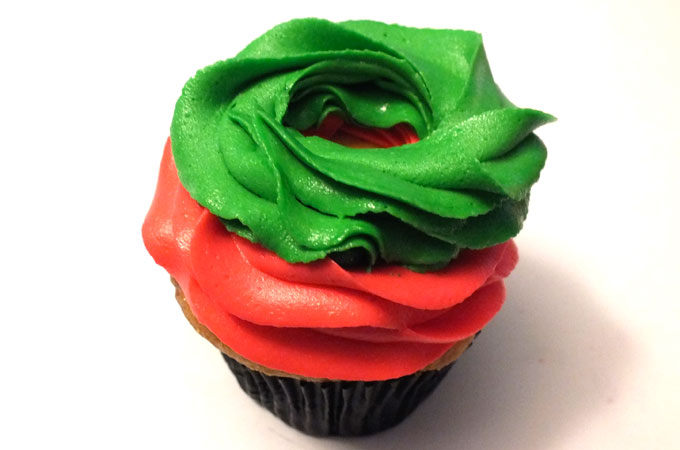 Next, use the Wilton 2D frosting tip with the green frosting.  Apply two more circles of frosting but these should be a little smaller than the red frosting layer as shown in the picture above.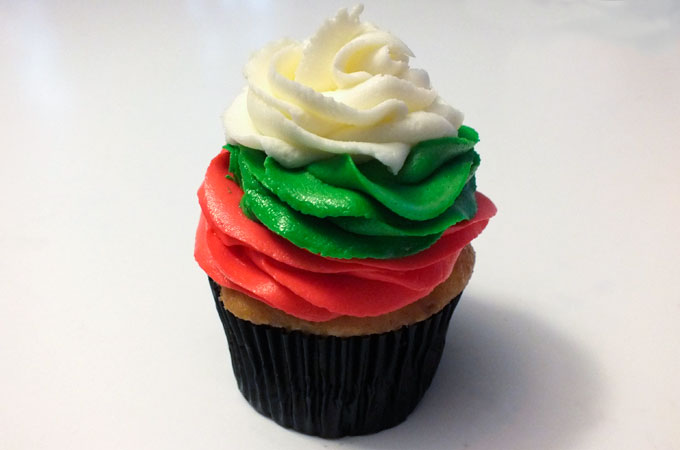 Lastly, a final two circles of white frosting, this time swirling the top up into a peak.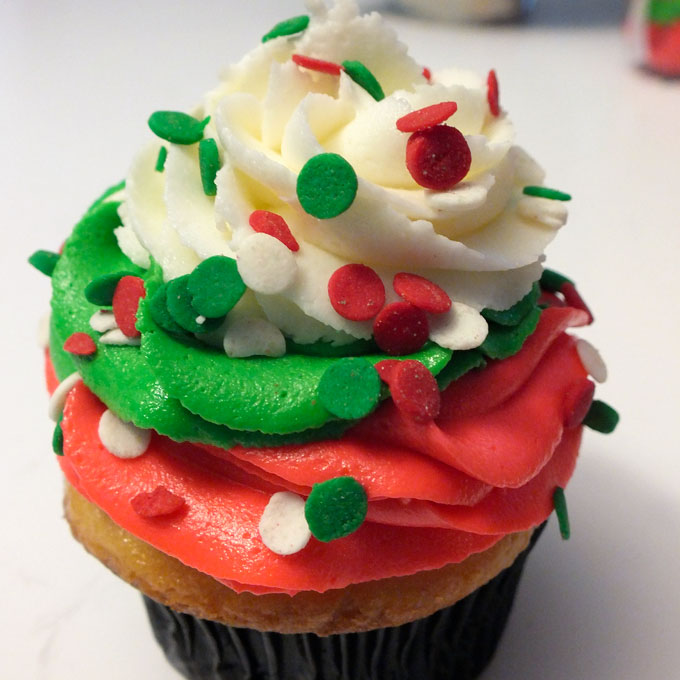 We added some sprinkles to the Christmas Swirl Cupcakes for a little extra pizzazz.  Make sure you add the sprinkles right away.  If the frosting starts to dry even a little bit the sprinkles won't stick to the frosting.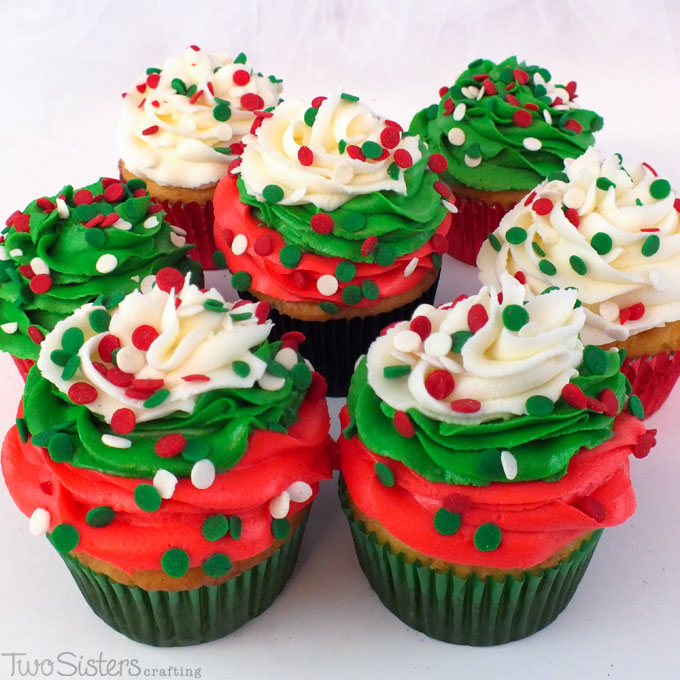 These cupcakes are so beautiful and festive.  They are perfect for a holiday party, a school party or your family Christmas dessert table.
P.S. Let's stay in touch!  If you liked our Christmas Swirl Cupcakes post, [thrive_2step id='10744′]click here to sign up for our Email Newsletter![/thrive_2step]
Or follow us on Pinterest, Facebook and Instagram!
**This post contains affiliate links but we only recommend products that we actually used and liked. Thanks for supporting Two Sisters Crafting!
More Fun Christmas Recipes …
If you want to stay up-to-date on all our Christmas posts, Follow Two Sisters Crafting on Pinterest!
Follow Two Sisters Crafting's Christmas Desserts board on Pinterest.