We would be hard pressed to pick our ultimate all-time favorite homemade dessert – it's either Chocolate Chip Cookies or Rice Krispie Treats.   Rice Krispie Treats are so yummy and marshmallow-y that they are usually gobbled up within a day.  And you can do so much more with them than just make them into the standard rectangle shaped bars.  This year for Easter, we made these pretty colored Rice Krispie Easter Eggs.

How to Make Rice Krispie Easter Eggs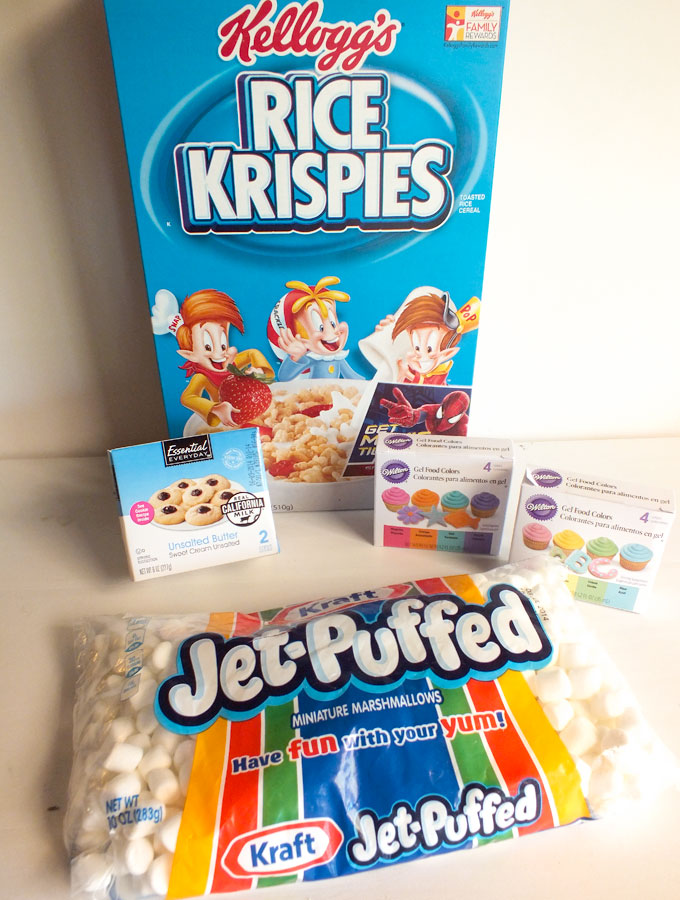 Ingredients:
Kellogg's Rice Krispies Cereal
Mini Marshmallows
Butter
Food Coloring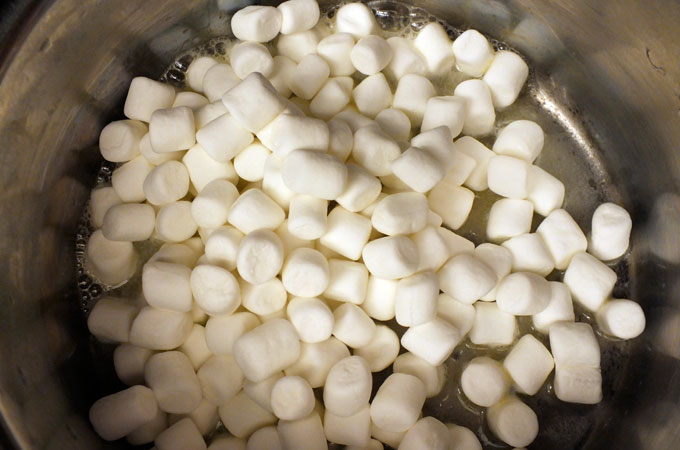 We made four separate batches of the Rice Krispie treat mixture.  Each batch was a different color, and we made 5 colored eggs out of each batch.  For each batch, we melted 2 tablespoons of butter with 2 cups of mini marshmallows on medium heat in a medium sized pan.   Remember to stir constantly until the marshmallows are completely melted.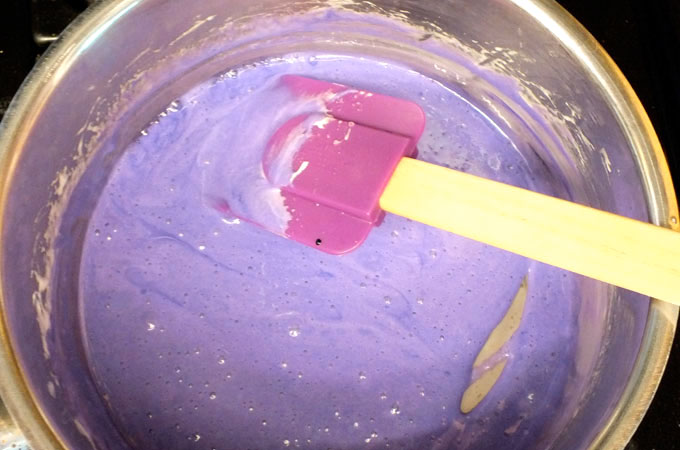 After the marshmallows are completely melted, add a few drops of food coloring and mix well.  Turn off the stove.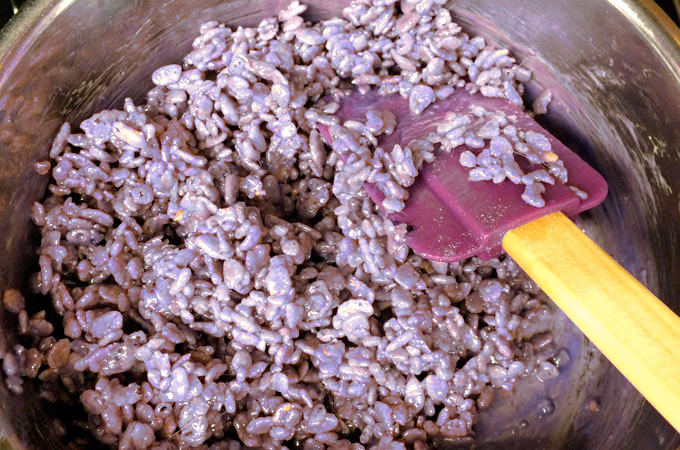 Add 2 cups of Rice Krispies to the marshmallow mixture and mix well.  Let the mixture cool for 4-5 minutes.  You need the mixture to still be pliable but not burning hot to the touch.
Cover your hands in a small bit of butter, grab a handful of the Rice Krispie Treat mixture and then use your hands to form the Easter Eggs.  We made Rice Krispie Easter Eggs in four fun Easter colors – pink, purple, yellow and blue.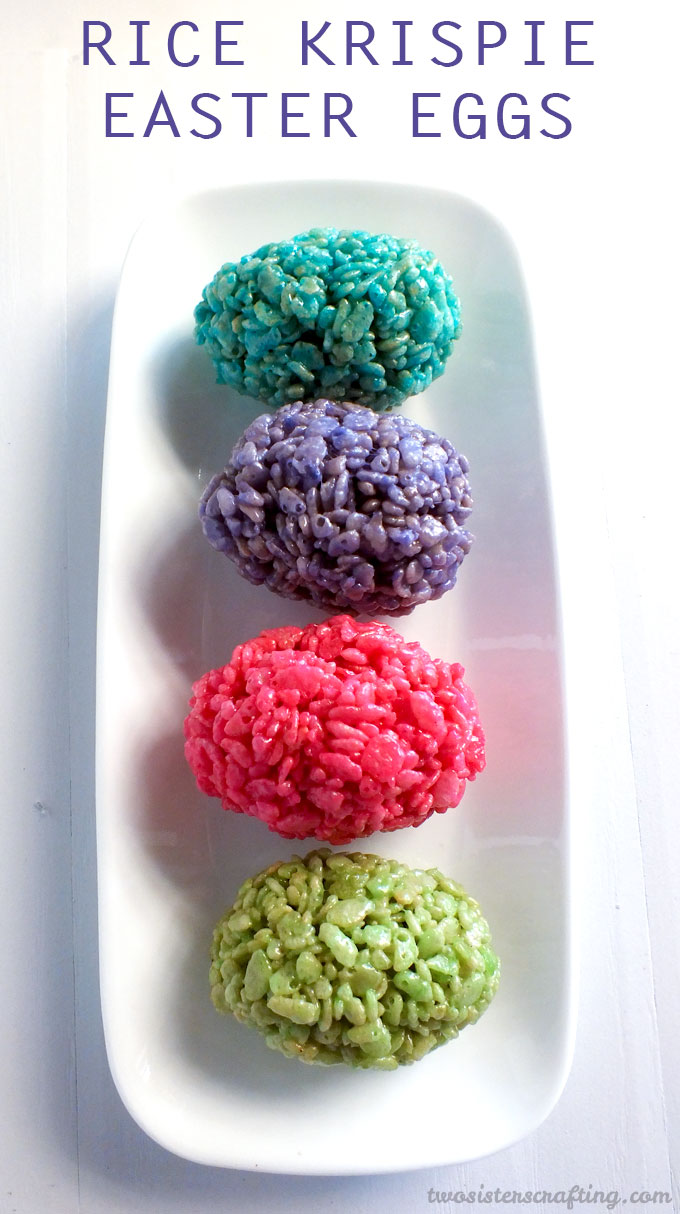 They are so pretty and are going to look lovely on our Easter Brunch table!

If you want to stay up-to-date on all our Easter Craft posts, Follow Two Sisters Crafting on Pinterest!
Follow Two Sisters Crafting's Easter Food Board on Pinterest.