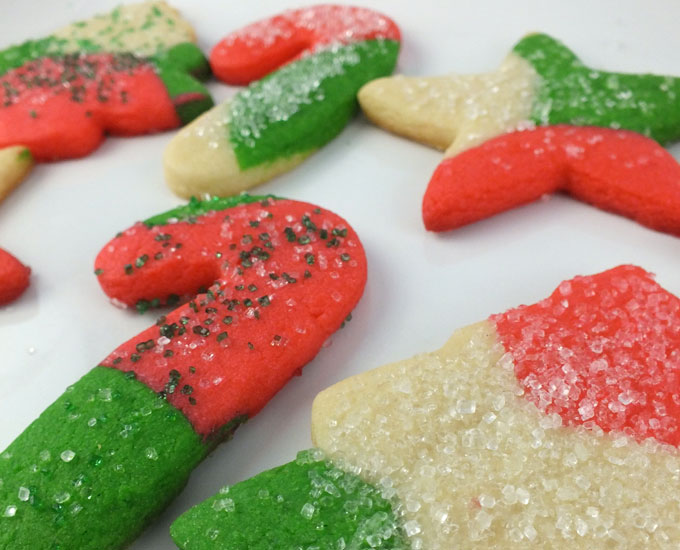 I saw a link on Pinterest to these Land o' Lakes marble sugar cookies using fall colors.  As soon as I saw it, I knew I wanted to try this technique with Christmas colors and our Best Sugar Cookie recipe.  I told Nancy that I thought these Marble Sugar Cookies would striking and very festive in red, green and white.  I was right.  They turned out great.


How to Make Marble Sugar Cookies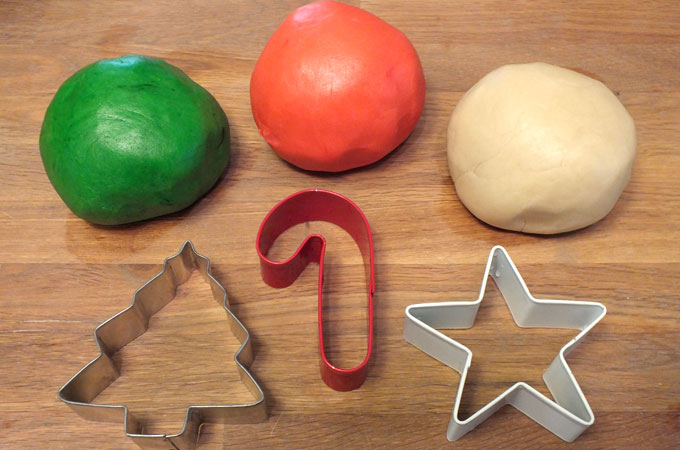 You will need: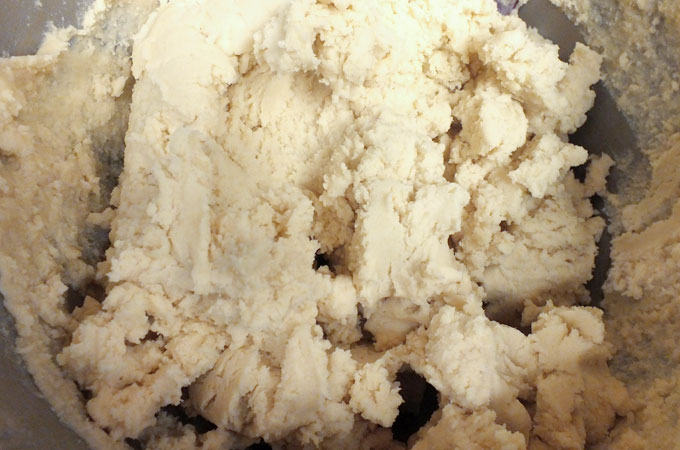 The first step in making Marble Sugar Cookies is to make up a batch of our Best Sugar Cookie recipe dough.   This dough makes the best sugar cookies we have ever eaten and the cookies really keep the shape of the cookie cutter during the baking process.  We can't recommend this recipe enough and you'll find the recipe here!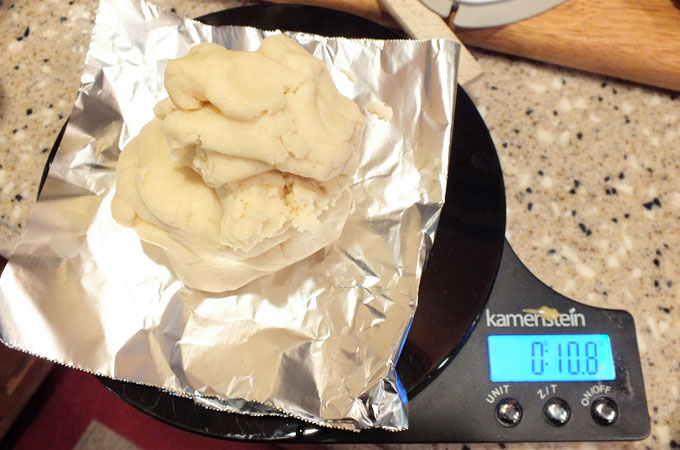 Next, I split the sugar cookie dough into three equal portions using a food scale.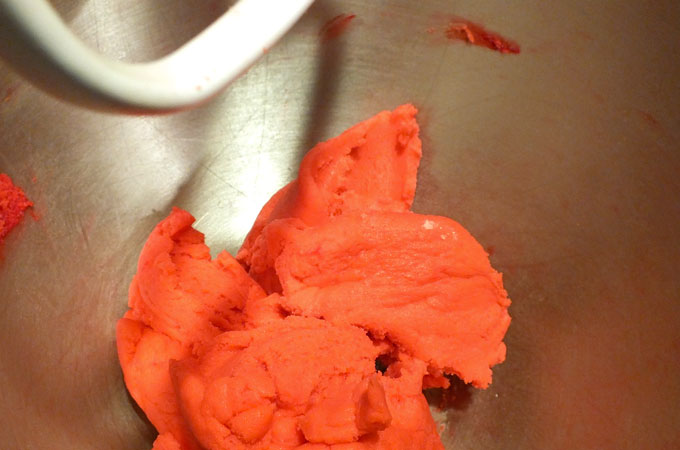 I left one third of the cookie dough white.  I colored the second third, red and the last third green.  To color the cookie dough I put the dough ball back in the mixer, added the food coloring and briefly mixed the dough on a low speed.  You don't want to over-mix the dough so only mix it enough to get the dough the color you want.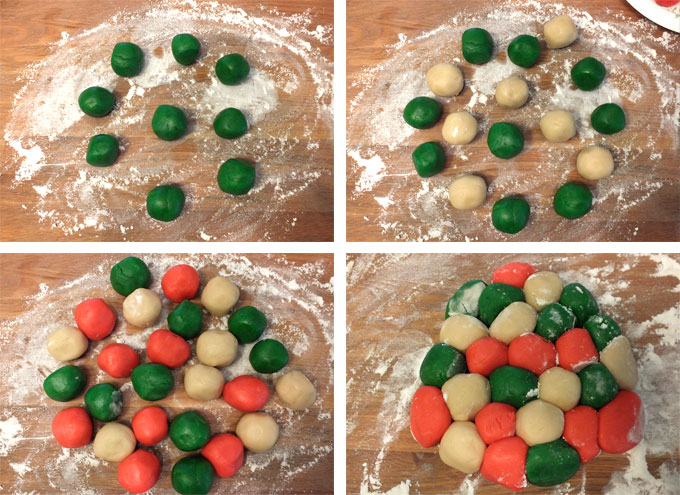 To get the pretty marble effect on the cookies, roll nine small balls of cookie dough in each of the three colors.  Each ball should be about the size of a large walnut.  Take the green dough balls and arrange them on the rolling surface.   Then randomly add in the white dough balls.  Finally add in the red dough balls.  Use your hands to press together the dough balls into a circle as shown in the last picture above.

Use your rolling pin to roll out the dough until it is about 1/4″ – 1/3″ thick (depending on how thick you want your Marble Sugar Cookie to be.)  Now arrange your cookies cutters on the rolled out dough so that the cut-out cookie will have all three colors on dough in the shape.
You can see how how pretty and varied the marble pattern turns out on the cut out cookies.
I added some Sugar Sprinkles onto the raw dough and baked the Marble Sugar Cookies for 7 minutes in a 350 degree oven.  They turned out so colorful and Christmas-y.
You are probably wondering what you are going to do with the cookie dough remnants left over after you cut out your first batch of Marble Sugar Cookies.  I was too.  I found that you can combine it into another ball and roll it out again but these cookies are not going to have the same marble effect.  These cookies will have more of a tie-died look.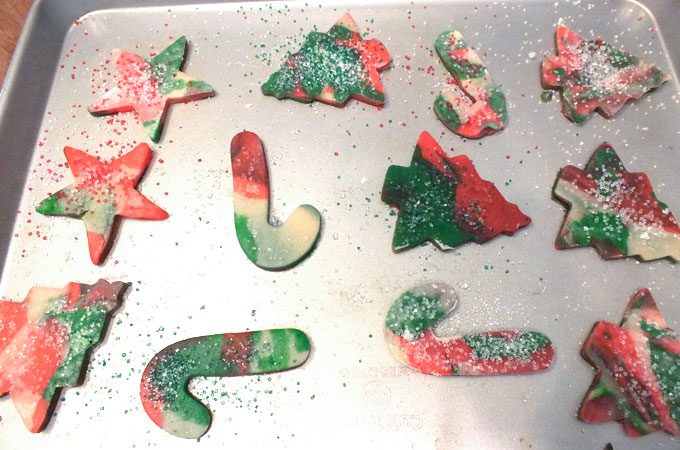 But as you can see here, they are pretty too.  And they taste just as good.
These Marble Sugar Cookies are a fun variation on traditional sugar cookies. They are very festive and taste great. I'm definitely going to use this technique again with other color combinations!

P.S. Let's stay in touch!  If you liked our Marble Sugar Cookies post, [thrive_2step id='10744′]click here to sign up for our Email Newsletter![/thrive_2step]
Or follow us on Pinterest, Facebook and Instagram!
**This post contains affiliate links but we only recommend products that we actually used and liked. Thanks for supporting Two Sisters Crafting!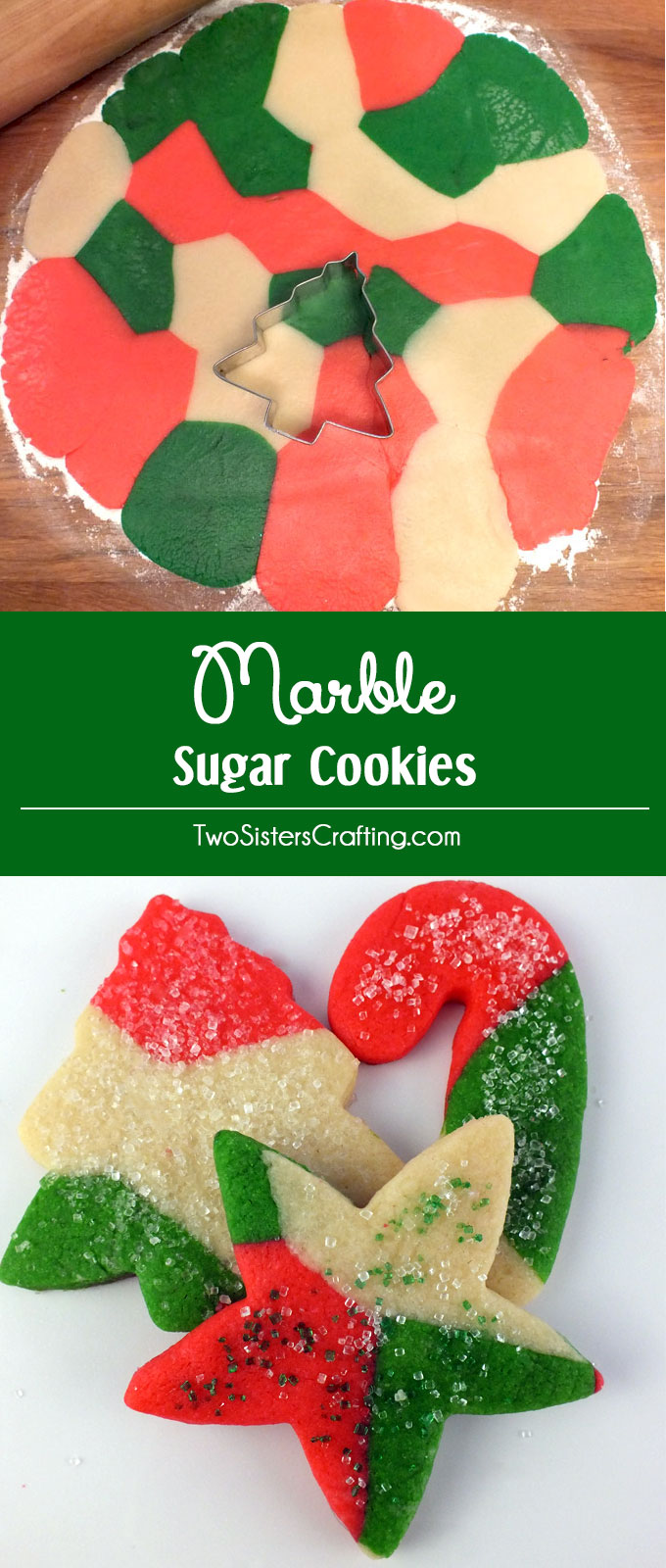 More Fun Christmas Recipes …
If you want to stay up-to-date on all our Christmas posts, Follow Two Sisters Crafting on Pinterest!
Follow Two Sisters Crafting's Christmas Desserts board on Pinterest.