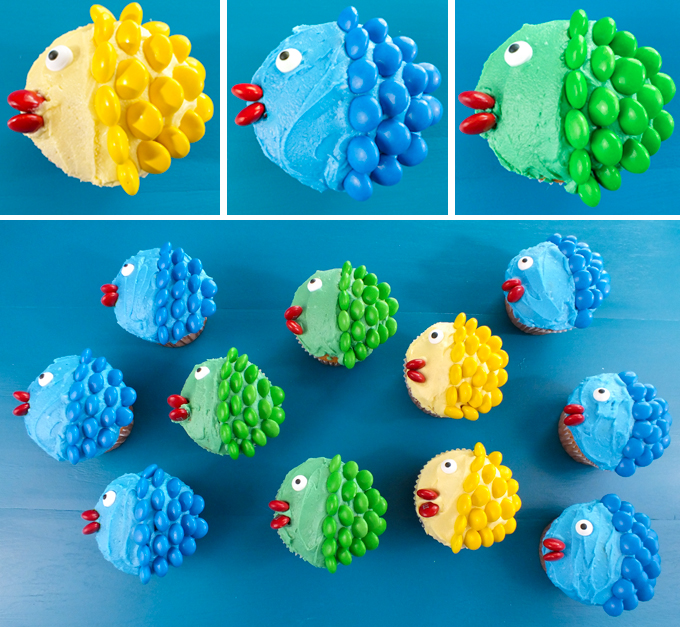 Laurie and I really set the bar high when we gave Allison's preschool teacher the Crayon Candy Dish. She still gushes about it when we see her, so when we were talking about bringing cupcakes to Allison's class for her birthday we wanted to make sure we didn't disappoint.  Laurie and I were knee deep in planning the Frozen birthday party extravaganza, so I wanted to do something cute and easy.  These fish cupcakes fit the bill.  All the kids (and the teachers) loved them.

How to Make Little Fishy Cupcakes:
Ingredients:
Cupcakes
M&M's
Food Coloring (we used blue, green, yellow and pink)
Wilton Candy Eyes
First, make a batch of cupcakes. These are basic yellow cake cupcakes.
Next separate the M&M's by color.  This was from a large bag of M&M's – we saved the orange and brown M&M's for a Halloween project.  You'll need about 15 M&M's for the scales for each cupcake, and 2 reds for the fish lips.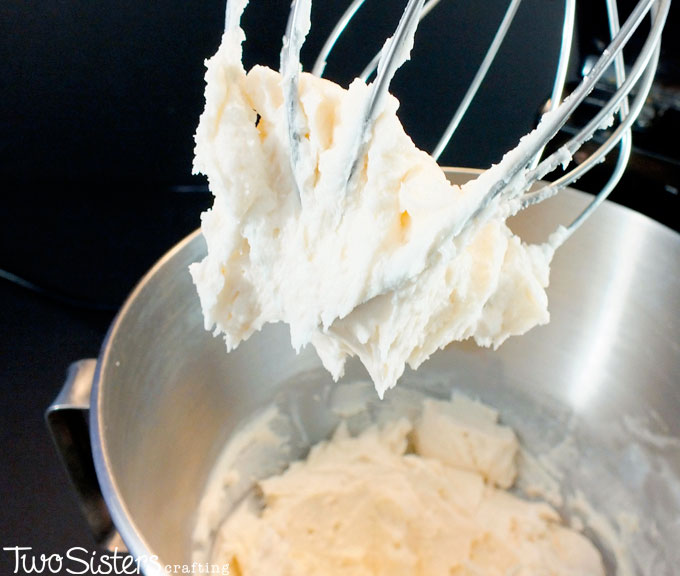 Next, we made up a batch of our delicious Buttercream Frosting.  You can find the recipe and directions here.  We split the frosting into four equal parts, added food coloring and made yellow, blue, green and pink frosting.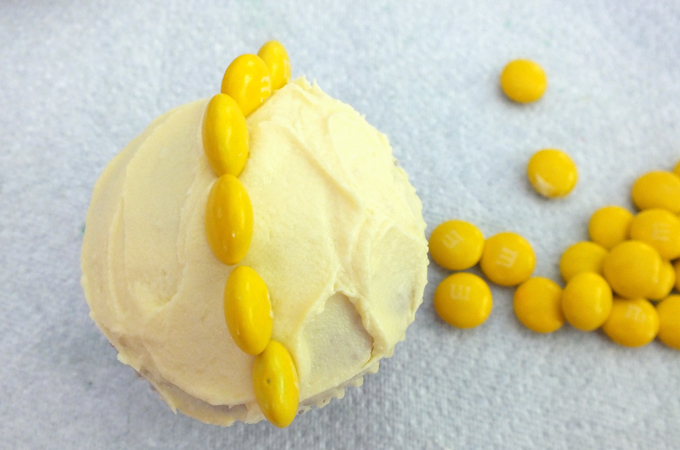 After frosting the cupcakes, you're ready to create the Little Fishy Cupcakes with the M&M's. Start with a row of "fish scales" in the middle of the cupcake.  Our cupcakes had enough room for 6 yellow M&M's.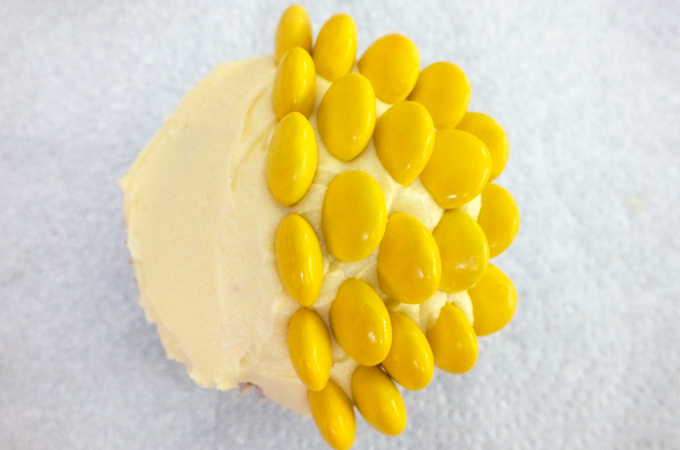 Continue adding rows until you fill up half of the cupcake with M&M fish scales.
We used Wilton Candy Eyes for the fish eye but you could also use a mini marshmallow and a dot of black icing.  Finally, add two red M&M's for the fish lips.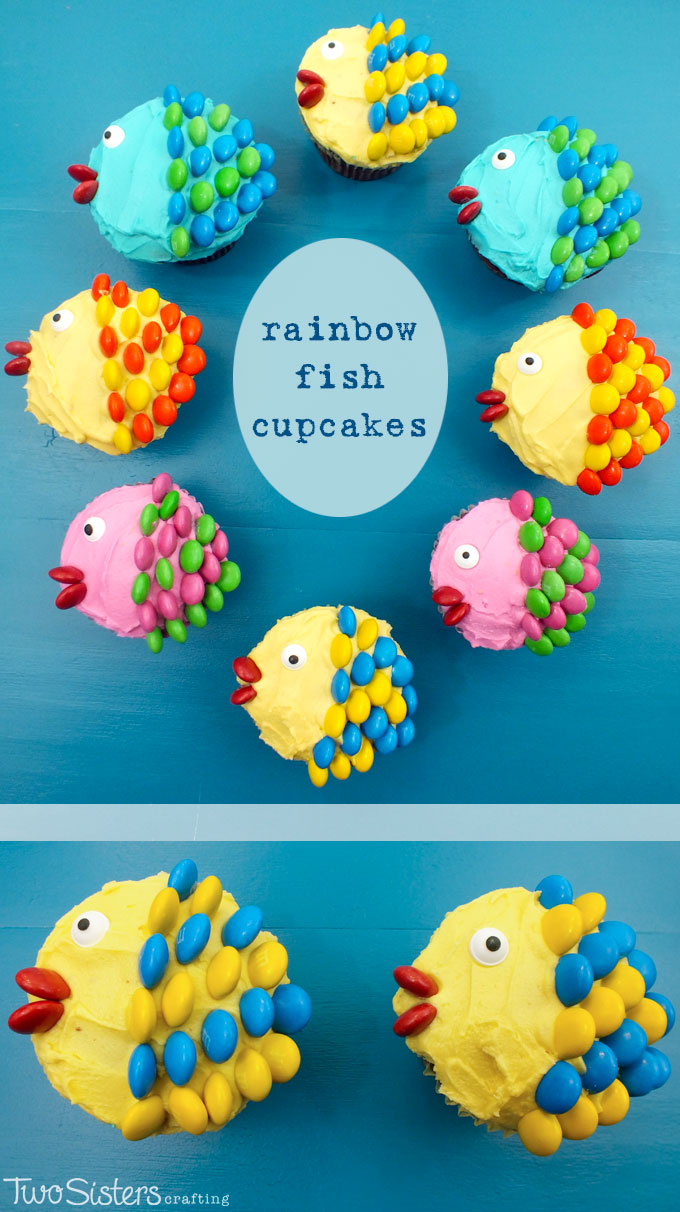 We also made some Rainbow Fish Cupcakes by using two colors of M&M's for the scales instead of one. Same technique but a much different look.
That's it!  It's really very easy to make these Little Fishy Cupcakes.  This is our favorite kind of project … small time investment but high impact!!!

If you want to stay up-to-date on all our Cupcake posts, Follow Two Sisters Crafting on Pinterest!
Follow Two Sisters Crafting's Cupcakes Board on Pinterest.
Pinterest Inspiration: