Chocolate Bunny Pretzel Bites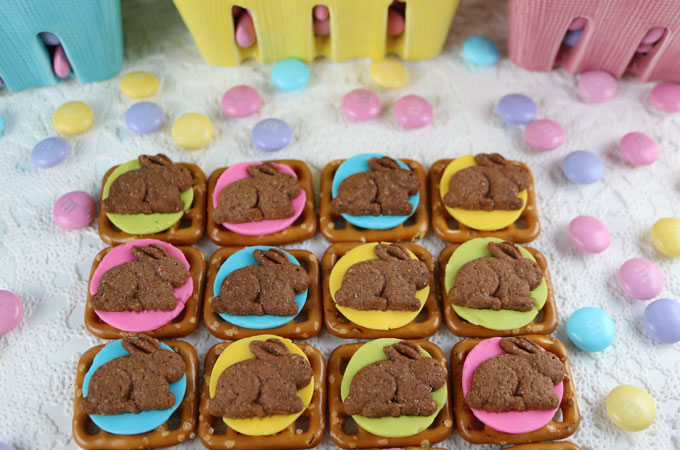 Pretzels, Candy, Spring Colors and Chocolate Bunnies combine to make a gorgeous Easter treat.  Our Chocolate Bunny Pretzel Bites are adorable bits of sweet and salty goodness. The kids will love this fun Easter snack. (And you will love how easy they are to make!)
How to Make Chocolate Bunny Pretzel Bites
You will need: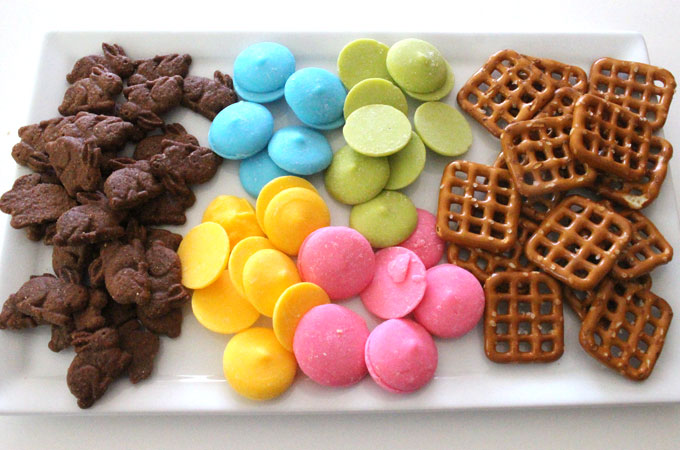 You will need a box of Annie's Chocolate Bunny Grahams which you can find at most grocery stores.  Wilton Candy Melts in spring colors (we used Yellow, Green, Blue and Bright Pink.)  And some Pretzel Snaps.  We like how the round candy melts look on the square pretzels but you can easily use regular mini pretzels to make these Chocolate Bunny Pretzel Bites.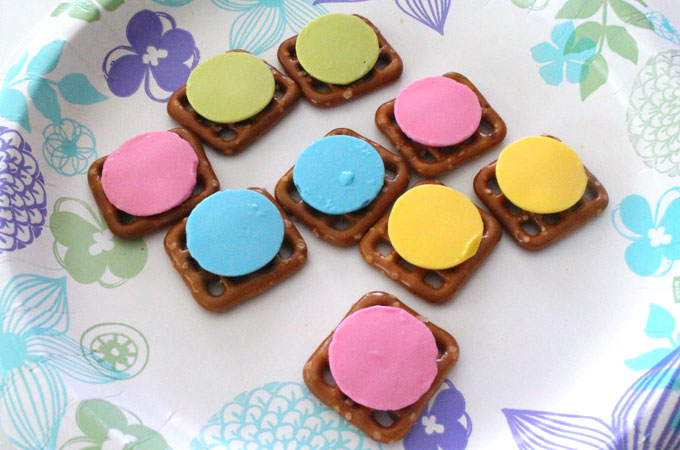 First, place 7-8 Pretzel Snaps on a paper plate. Cover the pretzels with a Wilton Candy Melt.  Place the paper plate in the microwave and heat for approximately 45-50 seconds. The exact timing will take a bit of trial and error.  You want the candy melts to be melted enough to press the Chocolate Bunny Graham into, but not so melted that the candy melt loses its' shape.  In the picture above you can see that the candy melts have a sheen to them – this is what they look like when they are the melted the perfect amount.  The exact time in the microwave will depend on how many pretzel/candy's you do at one time, how powerful your microwave is, the type of pretzels you are using, etc.  For us, 7-8 pretzels snaps take 50 seconds to melt to the right consistency.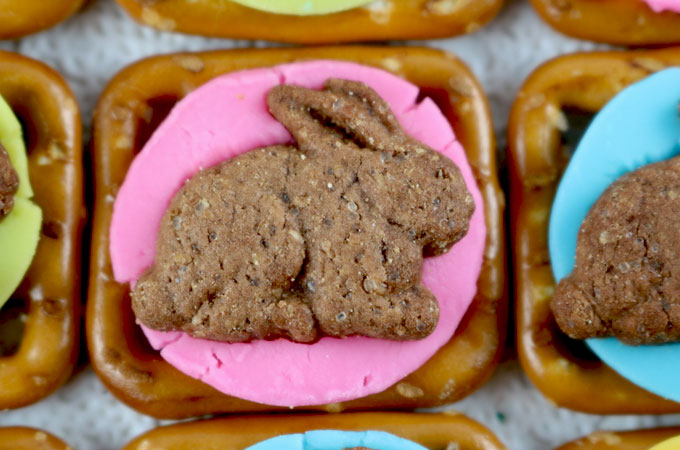 Finally, press a Chocolate Bunny Graham into the candy melt. That's all there is to it!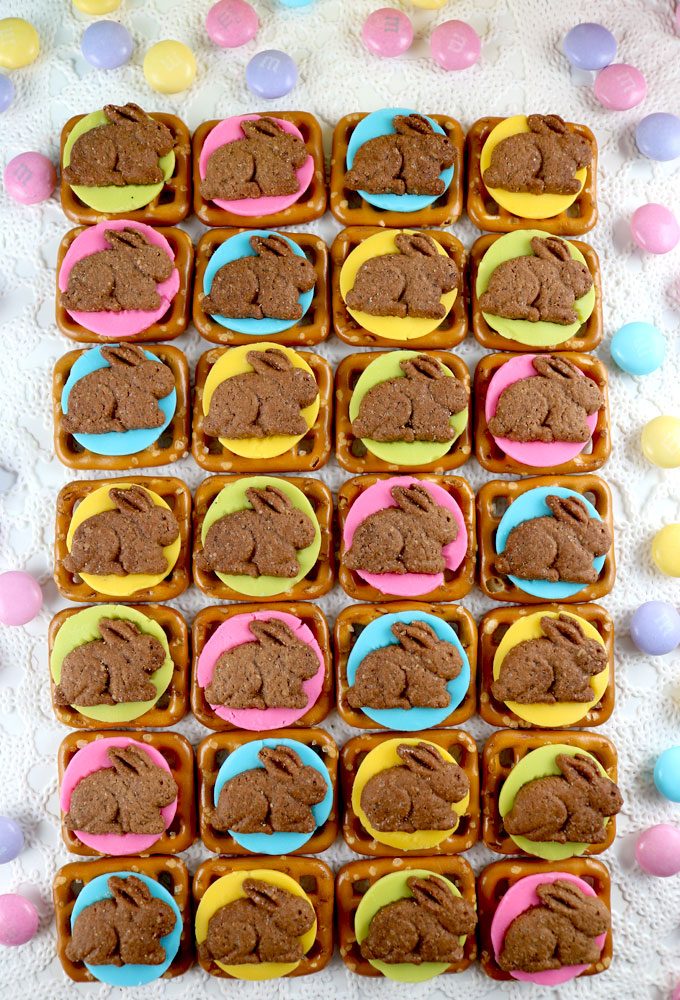 Our Chocolate Bunny Pretzel Bites are a fun and easy Easter snack that will look great on your Easter dessert table.

**This post contains affiliate links but we only recommend products that we actually used and liked. Thanks for supporting Two Sisters!