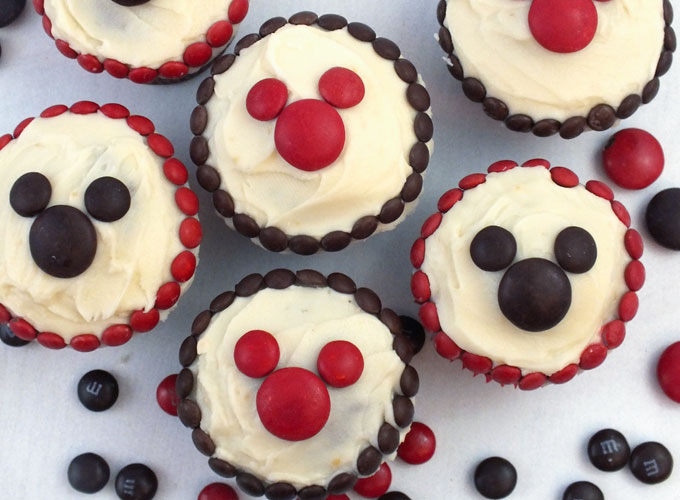 After we made our Mickey Mouse Pretzel Bites, and they turned out so cute, we decided to carry that theme onto our M&M Mickey Cupcakes for our Mickey Mouse Party. They are so easy to make!!! This is a simple design with a big visual impact. And besides what is better than cupcakes with M&M's on them?

How to Make M&M Mickey Cupcakes
You will need:
Cake mix
Mega M&M's
Regular M&M's
M&M Minis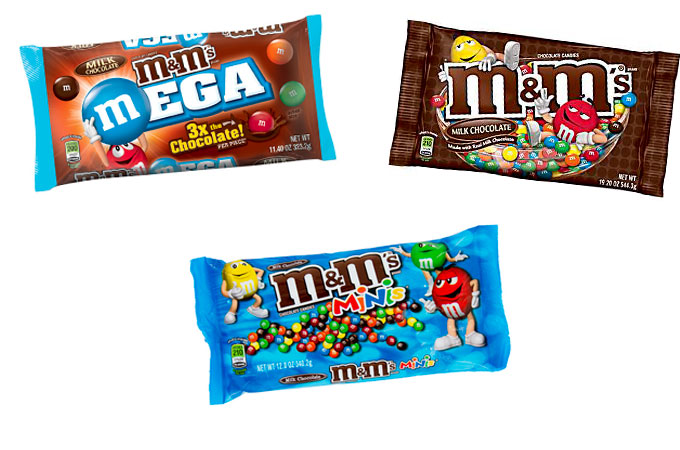 The key to our M&M Mickey Cupcakes are three different sizes of M&M's.  You will need regular M&M's and the new Mega and Mini M&M's.  The Megas and Mini's are sometimes harder to find but we've never had a problem finding them at Target.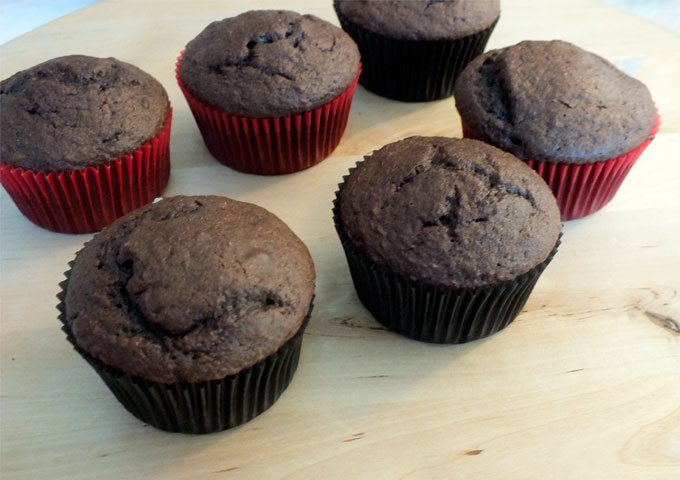 Next. make up a batch of cupcakes.  We decided on chocolate cupcakes in red and black cupcake liners.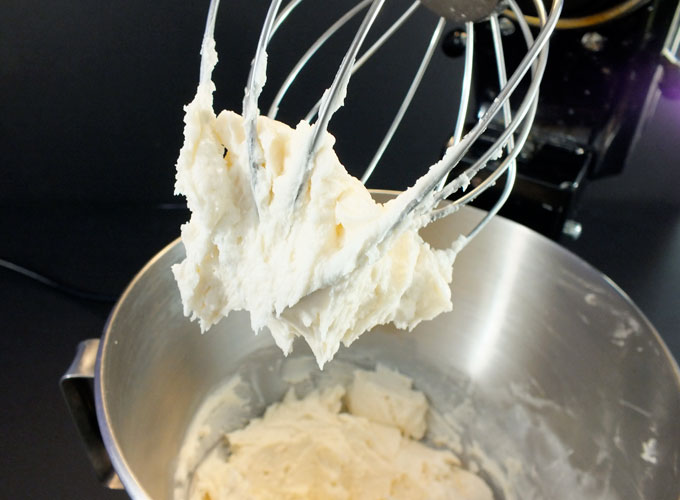 For frosting, as always we used our Best Buttercream Frosting Recipe.  So delicious.  So easy to make.  You can find the recipe and the directions, here.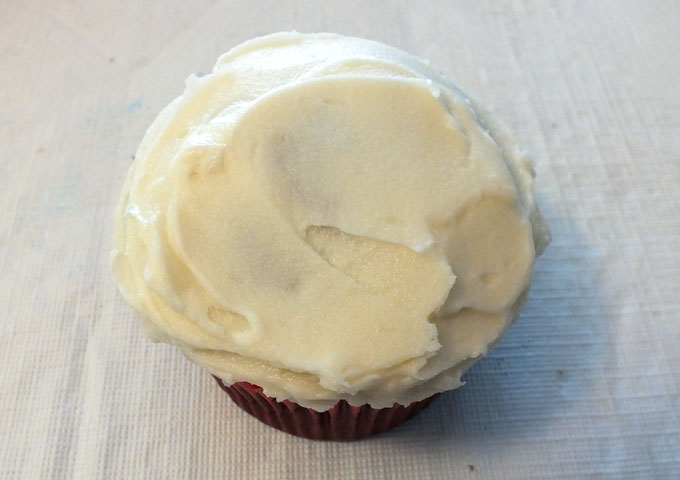 Nothing fancy for our M&M Mickey Cupcakes, we smoothed on the frosting with a knife.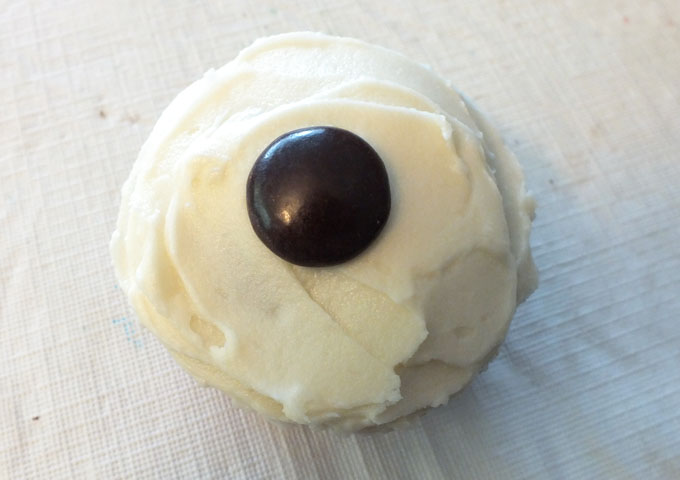 Press a single Mega M&M in the center of the cupcake as shown above.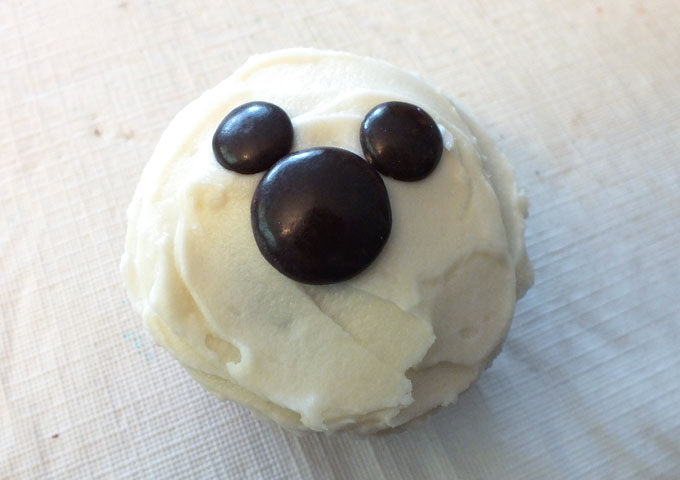 Add two regular sized M&M as Mickey's ears!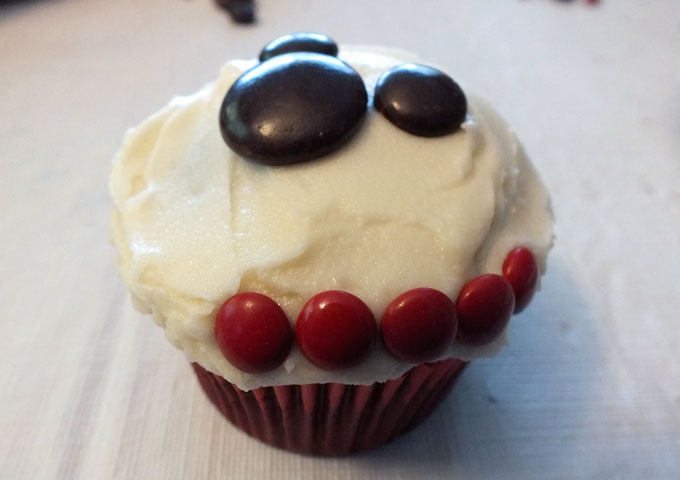 Then, in a coordinating color, add a circle of M&M Mini's around the edge of the cupcake.
That's all there is to it.  These M&M Mickey Cupcakes literally could not be any easier.  We used red and black M&M's so that the cupcakes would match the color scheme for our Mickey Mouse Party but these cupcakes would look amazing in all of the other M&M colors like blue, green and orange.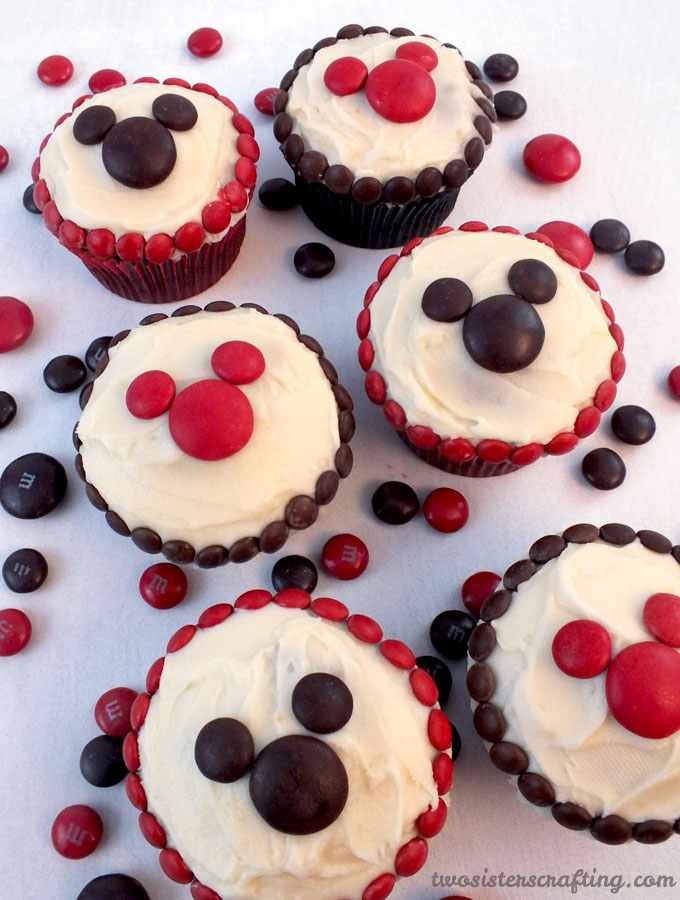 These M&M Mickey Cupcakes are great for a kid's Mickey Mouse Party, so easy to make but also cute and fun!   And let's not forget but with that yummy Buttercream frosting and the crunchy, chocolately M&M's, they taste great too!

P.S. Let's stay in touch!  If you liked our M&M Mickey Cupcakes post, [thrive_2step id='10744′]click here to sign up for our Email Newsletter![/thrive_2step]
Or follow us on Pinterest, Facebook and Instagram!
**This post contains affiliate links but we only recommend products that we actually used and liked. Thanks for supporting Two Sisters Crafting!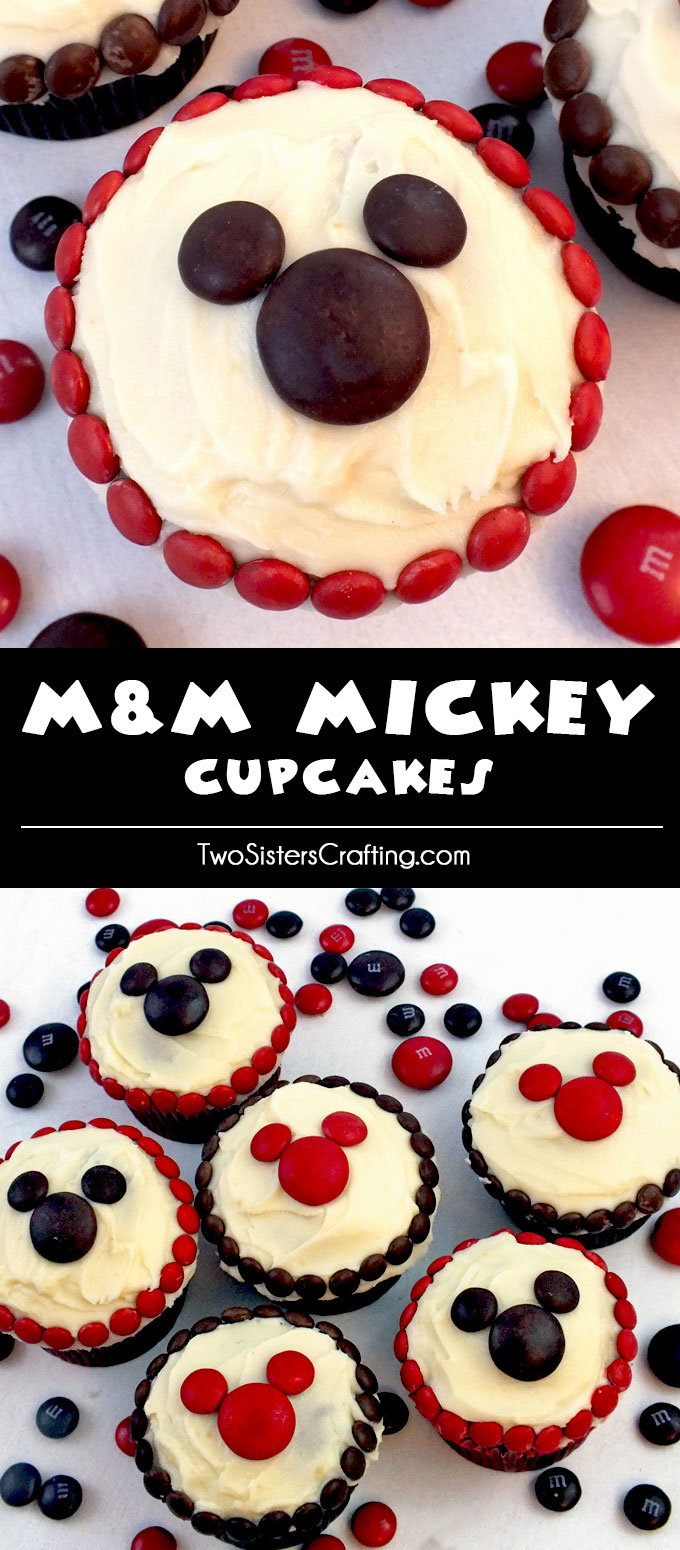 More Fun Mickey Mouse Party Ideas …
If you want to stay up-to-date on all our Mickey Mouse Party posts, Follow Two Sisters Crafting on Pinterest!
Follow Two Sisters Crafting's Mickey Mouse Party Ideas board on Pinterest.