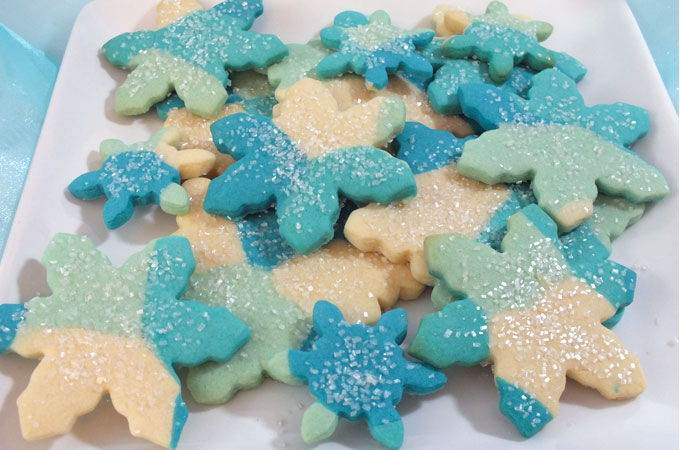 Oh my gosh, we love these Frozen Marble Sugar Cookies. When we made these Marble Sugar Cookies for Christmas, we knew we wanted to do them again for a Frozen party. The cookies look so pretty in our Frozen Ombre color combination. These colorful and sparkly sugar cookies taste great and will look amazing on your Frozen Birthday Party dessert table.

How to make Frozen Marble Sugar Cookies
You will need: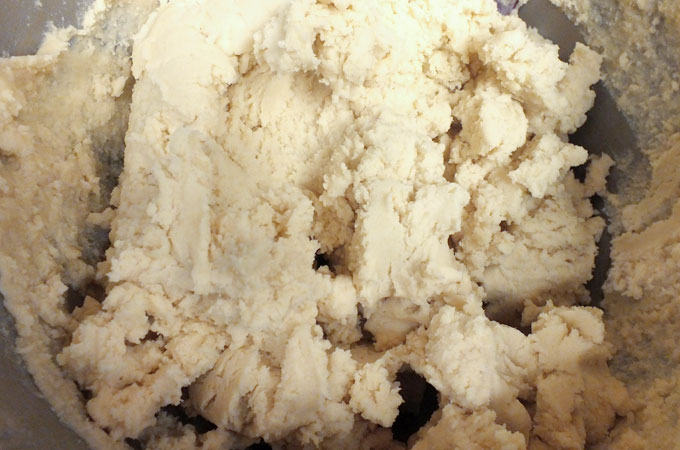 We used our Best Sugar Cookie recipe dough for our Frozen Marble Sugar Cookies.   We love the way these cookies bake up and taste.  You could also use a butter cookie or shortbread cookie recipe.  However, we can't recommend this Sugar Cookie Recipe enough!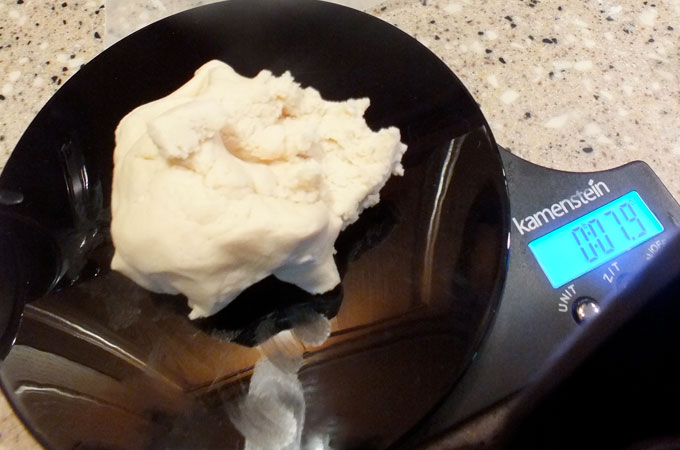 Next, I split the sugar cookie dough into four equal portions.  I used a food scale to make sure they were even.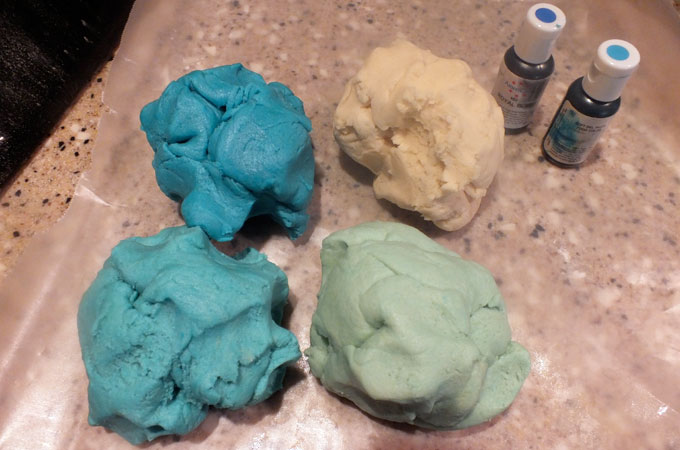 We used our Frozen Ombre color scheme for these snowflake sugar cookies.  I left one quarter of the cookie dough white.  To create the three shades of Frozen blue, we used Americolor Sky Blue and Royal Blue Food Coloring in the following amounts:
Light Blue – 1 Drop of Sky Blue Food Coloring
Medium Blue – 2 Drops of Sky Blue Food Coloring
Dark Blue – 3 Drops of Sky Blue Food Coloring and 1 Drop of Royal Blue Food Coloring
To color the cookie dough I put the dough ball back in the mixer, added the food coloring and briefly mixed the dough on a low speed.  You don't want to over-mix the dough so only mix it enough to get the dough the color you want.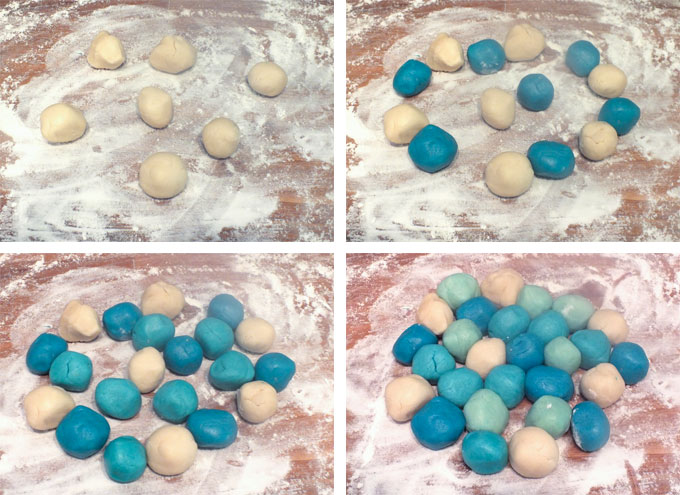 To get the pretty marble effect on the cookies, roll six small balls of cookie dough in each of the four colors.  Each ball should be about the size of a large walnut.  Take the white dough balls and arrange them on the rolling surface.   Then randomly add in the dark blue dough balls.  Finally add in the medium and light blue dough balls.  Use your hands to press together the dough balls into a circle as shown in the last picture above.
Use your rolling pin to roll out the dough until it is about 1/4″ – 1/3″ thick (depending on how thick you want your Frozen Marble Sugar Cookies to be.)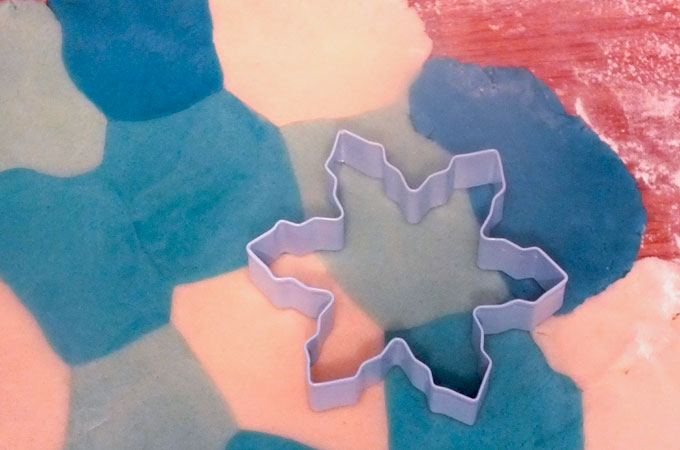 Now arrange your snowflake cookies cutters on the rolled out dough so that the cut-out cookie will have at least three of the dough in the shape.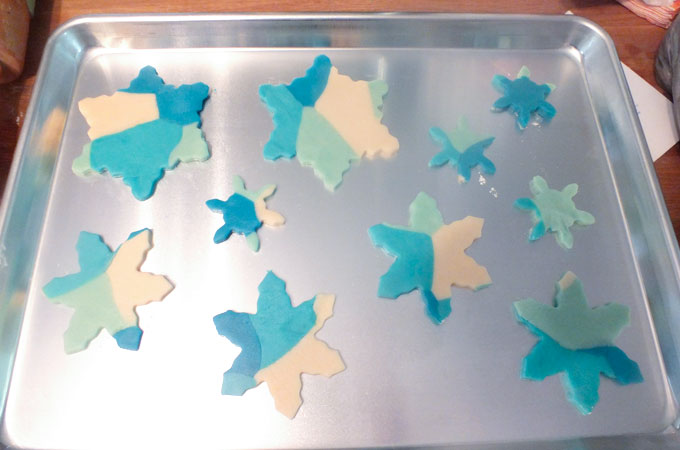 You can see how how pretty and varied the marble pattern turns out on the cut out cookies.  We used three different snowflake cookie cutters for our Frozen Marble Sugar Cookies.
I added some Wilton Sparkling White Sugar Sprinkles onto the raw dough and baked the Marble Sugar Cookies for 7 minutes in a 350 degree oven.  They turned out so colorful and Frozen-y.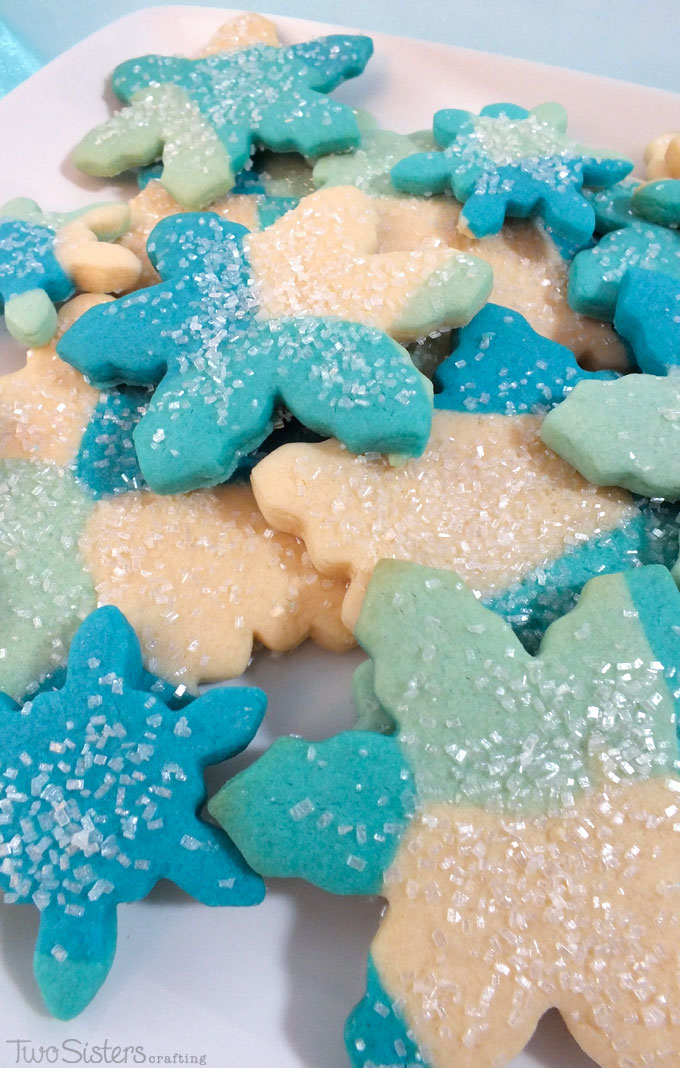 These Frozen Marble Sugar Cookies are a fun variation on traditional sugar cookies and a perfect cookie for a Frozen Birthday Party.  They are so beautiful, taste great and the technique can be used for any color combination you can dream up!

P.S. Let's stay in touch!  If you liked our Frozen Marble Sugar Cookies post, [thrive_2step id='10744′]click here to sign up for our Email Newsletter![/thrive_2step]
Or follow us on Pinterest, Facebook and Instagram!
**This post contains affiliate links but we only recommend products that we actually used and liked. Thanks for supporting Two Sisters Crafting!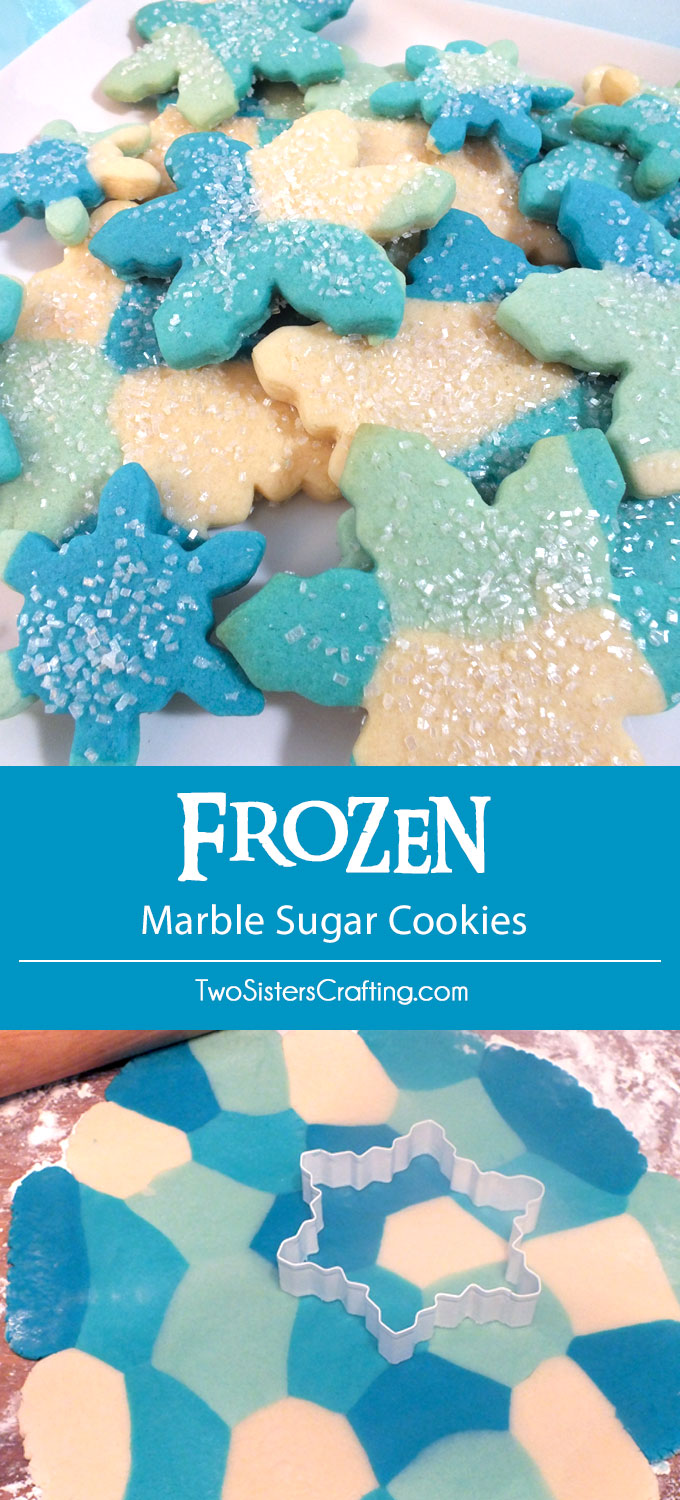 More Fun Disney Frozen Party Ideas …
If you want to stay up-to-date on all our Frozen Party posts, Follow Two Sisters Crafting on Pinterest!
Follow Two Sisters Crafting's board Frozen Party Ideas on Pinterest.