I have done a lot of Christmas Crafting over the years but these Pearl Christmas Tree Ornaments are my all-time favorite DIY Christmas tree decoration.   I'm not sure that these pictures actually do the ornaments justice. They are so unique and beautiful and special and look lovely on my Christmas Tree.  And while it was time consuming to glue all these pearls onto the glass ornament this project was not difficult at all.  If you are looking for a special Christmas craft for this year, try these DIY Pearl Christmas Ornaments.


How to Make Pearl Christmas Tree Ornaments
You will need: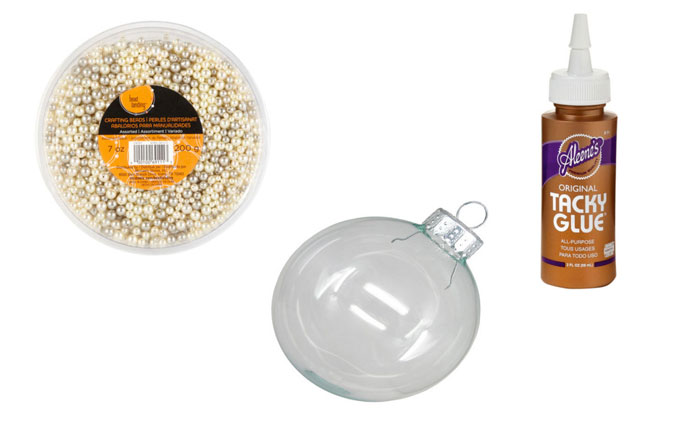 You can find bulk faux pearls in the jewelry section of any craft store.   I found these at Michaels.  Then you will need a clear glass Christmas Tree Ornament and some Tacky Glue.  The Tacky Glue is a must, regular glue is too thin to hold the pearls onto the glass during the drying process.  The pearls slip right off the ornament with Elmer's Glue, for example.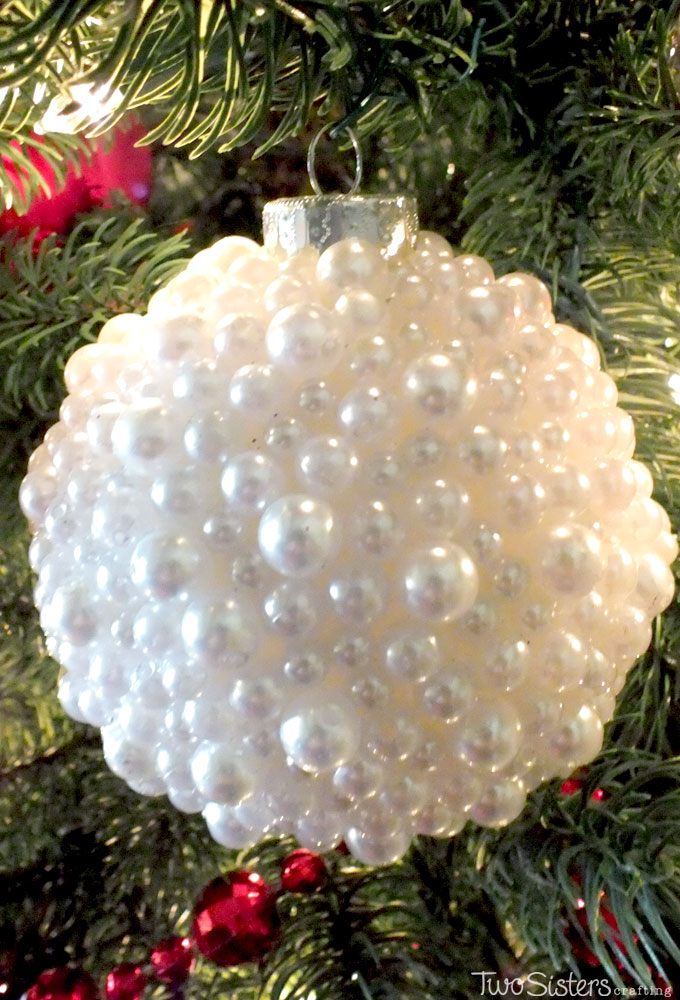 The crafting technique is simple.  Add a layer of glue to a small area of the glass ornament and then place the pearls into the glue. Let dry.  For this Pearl Christmas Tree Ornaments, I used different sizes of pearls to get this dimensional look.  Try to remember to glue the pearls onto the ornament so that the holes in the sides of the pearls are not facing up.  This was a multi-day project for me.  I did about a quarter of the ornament at each sitting.  You need to let the glue dry on each section before moving onto the next session or they will be constantly changing positions as you handle the ornament.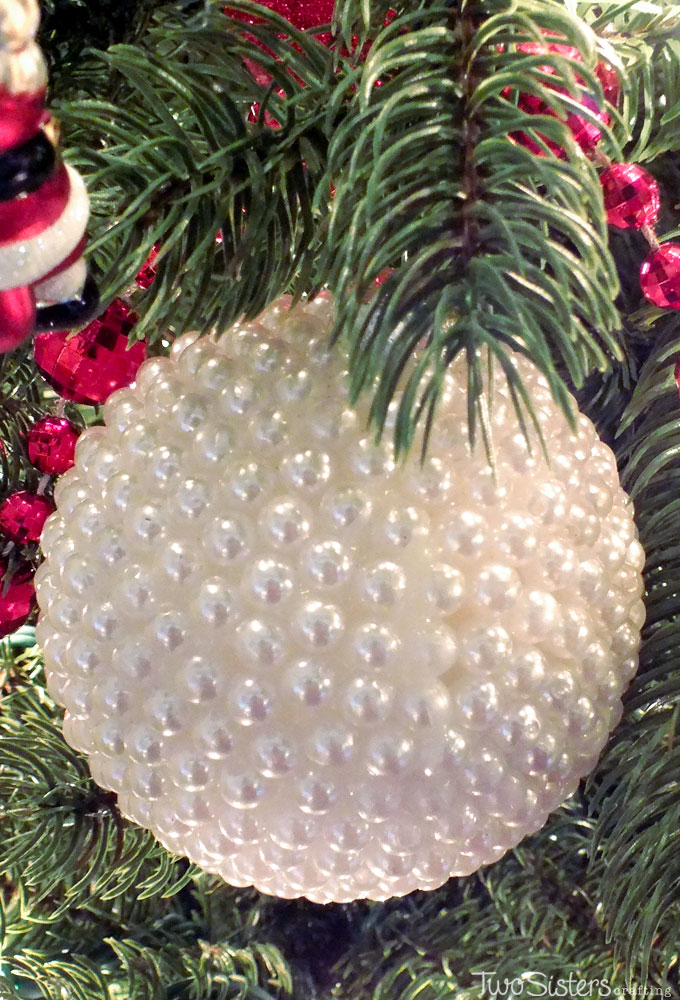 For this version of the Pearl Christmas Tree Ornaments, I used the same size pearls and got this more uniformed look, which also is gorgeous.
I used both small and large glass ornaments.  There are no rules for this project.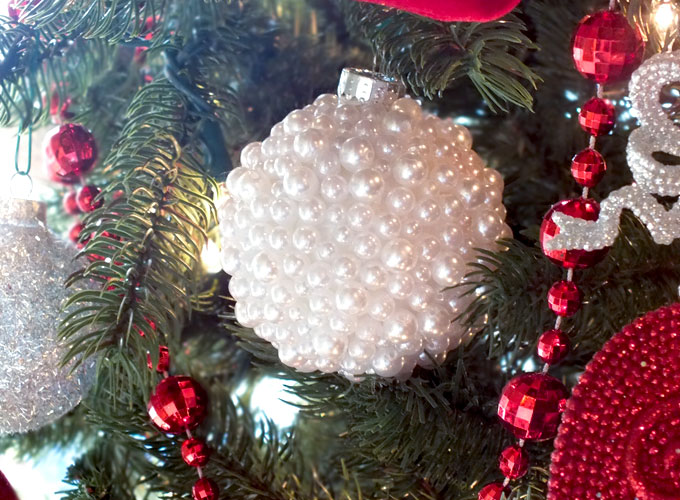 These Pearl Christmas Tree Ornaments are a fun craft that results in a beautifully unique Christmas decoration that you will cherish, as I do mine.  They also would make a great DIY Christmas gift for a friend!

P.S. Let's stay in touch!  If you liked our Pearl Christmas Tree Ornaments post, [thrive_2step id='10744′]click here to sign up for our Email Newsletter![/thrive_2step]
Or follow us on Pinterest, Facebook and Instagram!
**This post contains affiliate links but we only recommend products that we actually used and liked. Thanks for supporting Two Sisters Crafting!
More Fun Christmas Crafts …
If you want to stay up-to-date on all our Christmas posts, Follow Two Sisters Crafting on Pinterest!
Follow Two Sisters Crafting's Christmas Decorations board on Pinterest.