Cinnamon Toast Popcorn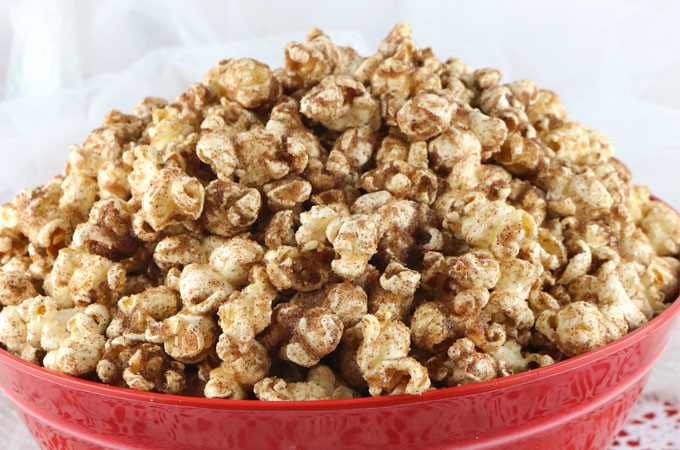 When Nancy and I were kids, on very special Saturdays, our Mom would make us Cinnamon Toast.  Crunchy toasted covered in melted butter and sprinkled with delicious cinnamon sugar.  Yum, yum, yum.  We took that classic, replaced the toast with popcorn and voilla … Cinnamon Toast Popcorn.  How does it taste? True story.  Our family ate so much of our test batch that we had to make a second batch so we could take these pictures.  Super yummy.  Thanks Mom!

How to Make Cinnamon Toast Popcorn
You will need:
10 Cups of Popped Popcorn
4 tbsp. Butter (Sweet Cream, Salted)
Granulated Sugar
Cinnamon
Start with approximately 10 cups of popcorn. Make sure you get out all of the un-popped kernels.  You don't want to bite down on one of those!  We pop our popcorn on the stove (you can find our directions on How to Make Perfect Popcorn here) but you can use air-popped or microwave.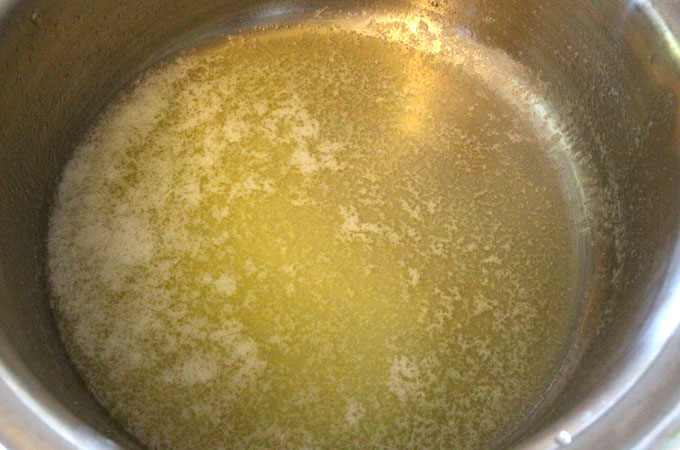 Melt butter in a small saucepan.  We used 4 tablespoons of butter for our 10 cups of popcorn.  You should adjust to taste.
Slowly drizzle the button onto the popcorn and stir as you go. You'll want to lightly cover the popcorn.
This is our Cinnamon Sugar.  We used 1/4 cup of sugar and then added 1 heaping tablespoon of cinnamon and mixed it together.  We did not use all of this Cinnamon Sugar on our Cinnamon Toast Popcorn – we save about half of this to use on future pieces of Cinnamon Toast.
Sprinkle the buttered popcorn with the Cinnamon Sugar and stir.
Continue adding the Cinnamon Sugar until it is covered to your liking.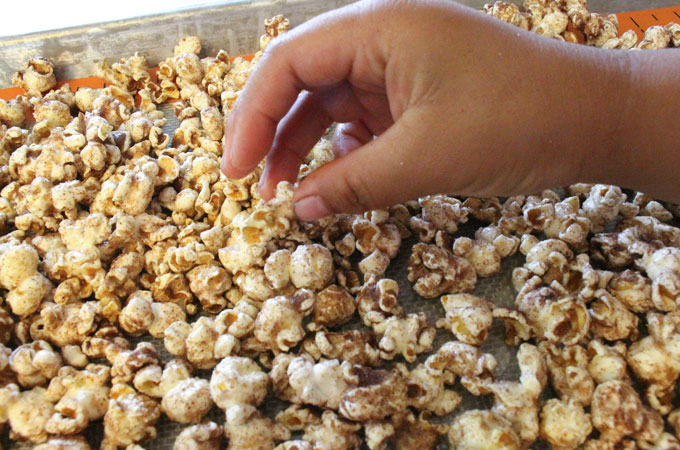 Now pour the popcorn onto a cookie sheet covered with foil or a silpat liner.  Beware of popcorn pilferers!!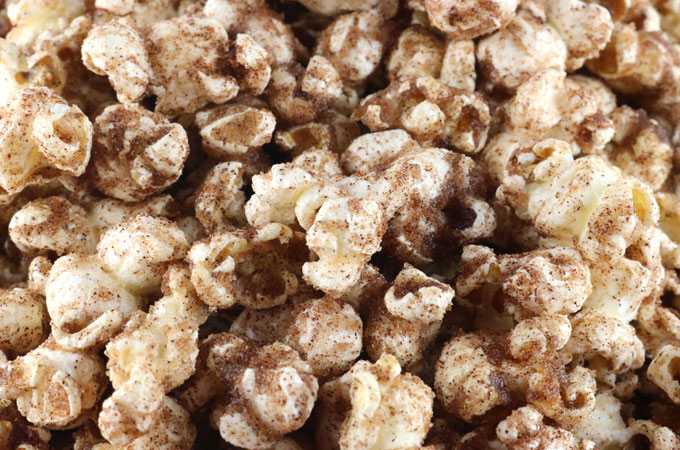 Allow the Celebration Popcorn to cool. Break apart into pieces and serve.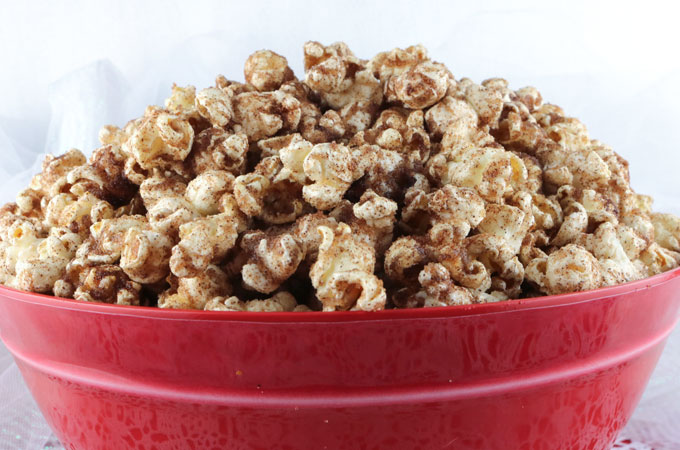 Our family loves this popcorn so it has never lasted longer than a day at our house.  This popcorn definitely tastes best right after it is made but will keep for a few days in an airtight container. The popcorn is a little chewier the next day but it still tastes good.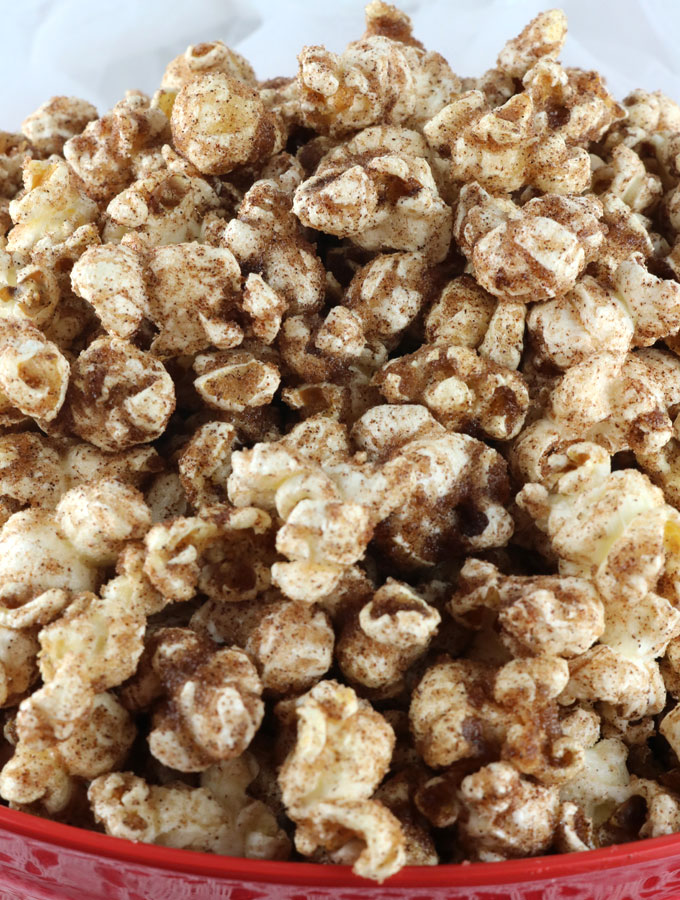 Cinnamon Toast Popcorn is a yummy popcorn treat that is so easy to make.  Put a spin on your next Family Movie Night and serve this sweet and satisfying popcorn treat!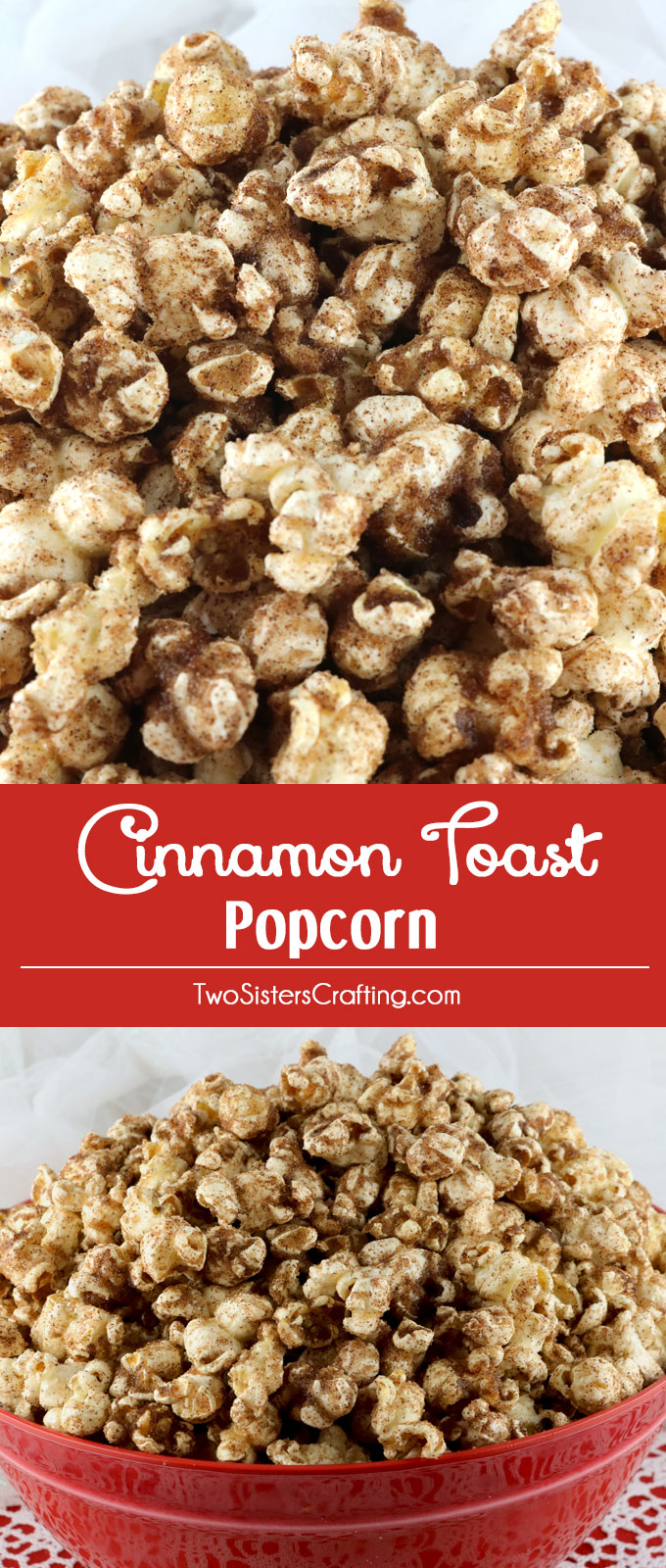 **This post contains affiliate links but we only recommend products that we actually used and liked. Thanks for supporting Two Sisters!