I have been trying to explain to my 4 year old what Valentine's Day is all about.  I finally came up with "it's a day that we get to tell everyone close to us how much we love them."  I want to make sure my daughter grows up knowing that Valentine's Day doesn't have to revolve around a boy.  Our family decided to have a Valentine's Day Love dinner this year.  We are inviting all the people we love to have dinner with us.  To make our Day of Love dinner special, I took our Mini Cakes
from Christmas and revamped them into a Valentine's Day Mini Cake.  I think they are so striking and they taste good too.

How to make a Valentine's Day Mini Cake
Ingredients:
Cake Mix
Food Coloring
Cookie Sheet
Parchment Paper
Square Cookie Cutters
Wilton 2D Decorating Tip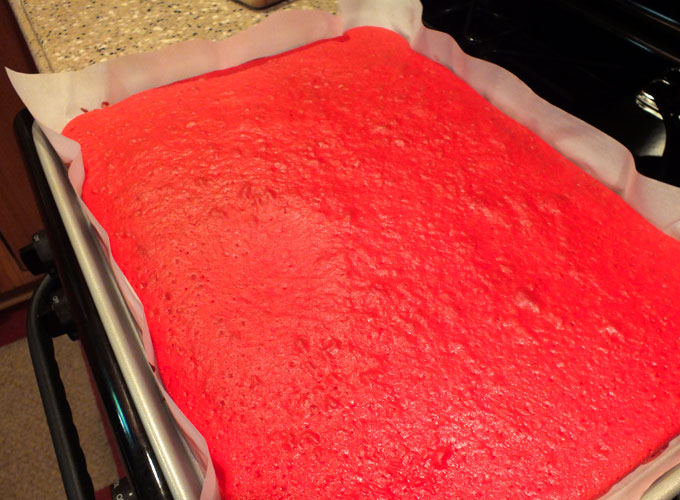 Step one is baking the cake.  We did it a little bit differently than we did with the Frozen Ombre Mini Cakes.  This time we used a large cookie sheet.  And here is a helpful hint – line the cookie sheet with parchment paper before you pour in the cake batter.  The parchment paper really helped keep the bottom of the cake from browning.  We used a white cake mix with red food coloring but this would also work great with a Red Velvet cake mix.   We baked the cake for 20 minutes.  It was perfectly cooked.   To get the batter evenly dispersed we poured it into the cookie sheet and then let it settle on a flat surface for 15-20 minutes.  The edges were a tiniest bit thinner than the rest of the cake, but not by much.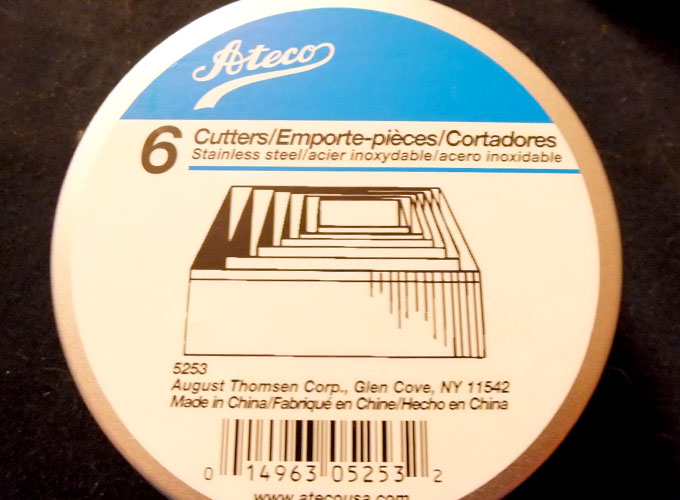 We did not want to do a round mini cake again.  It wasted a lot of  yummy cake.  So we bought these square cookie cutters on Amazon.  They worked great.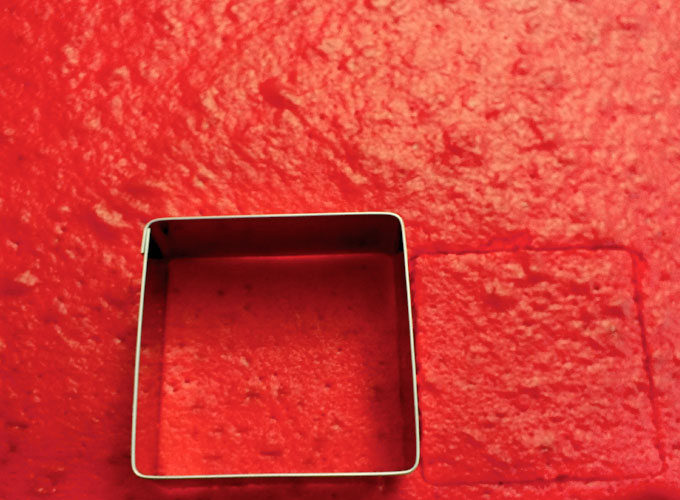 We used the square cookie cutter to cut out our cake layers.  As you can see there really is very little wasted cake with the square cookie cutters.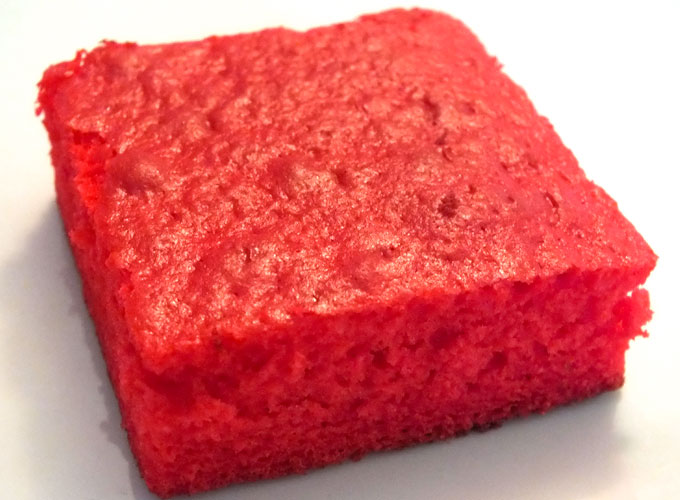 Here is a single Mini Cake layer.  We didn't trim anything off.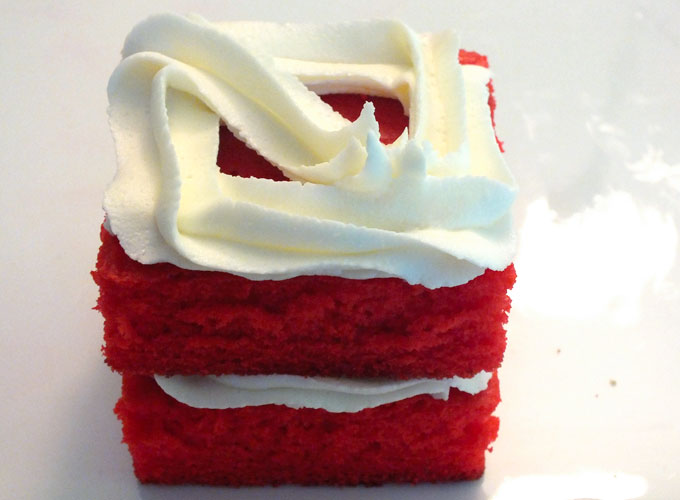 We used our amazing Best Buttercream Frosting between each of the three layers.  I piped the frosting between each layer using a Wilton 2D frosting tip, going around the outside edge and across in a single diagonal line as shown in the picture above.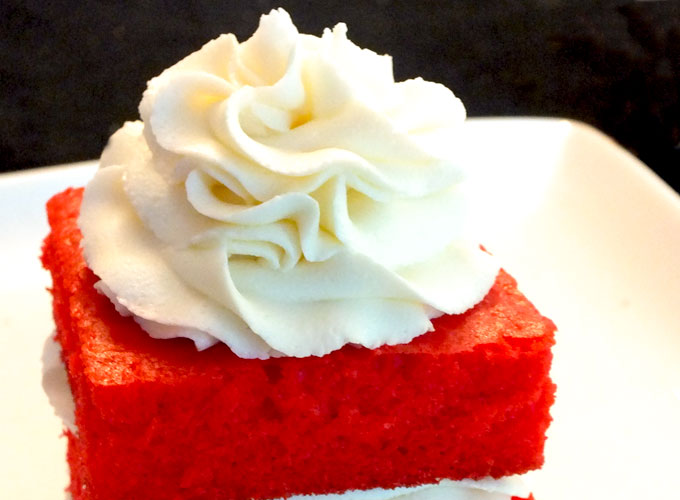 Each cake had three layers and was topped with a swirl of yummy Buttercream Frosting.
We think this Valentine's Day Mini Cake is just as beautiful as our Frozen Ombre Mini Cakes but was 10 times easier to make.  We hereby decree that all future Mini Cakes should be square!!

If you want to stay up-to-date on all our Valentine's Day posts, Follow Two Sisters Crafting on Pinterest!
Follow Two Sisters Crafting's Valentine's Day Food on Pinterest.