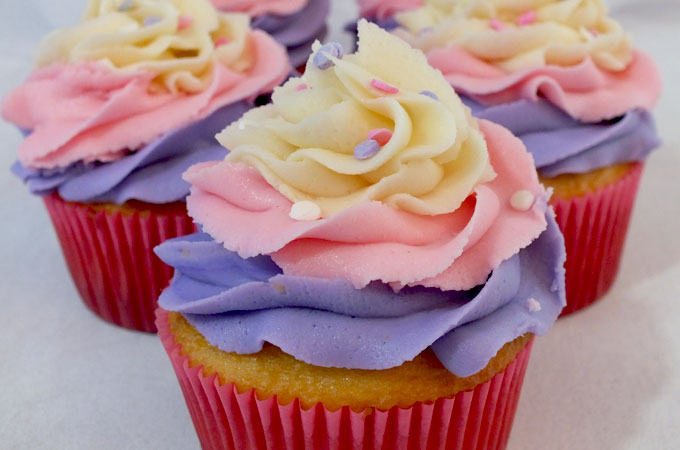 Oh my goodness, we just love the way these Sweet Swirl Cupcakes turned out. They are just so darn pretty. We just knew that they would look so pretty on our Mother's Day brunch table. The best part is they could be for Easter, a baby shower, or even a Doc McStuffin's party. Whatever you decide to do with them, they will be a big hit.
How to Make Sweet Swirl Cupcakes
You will need: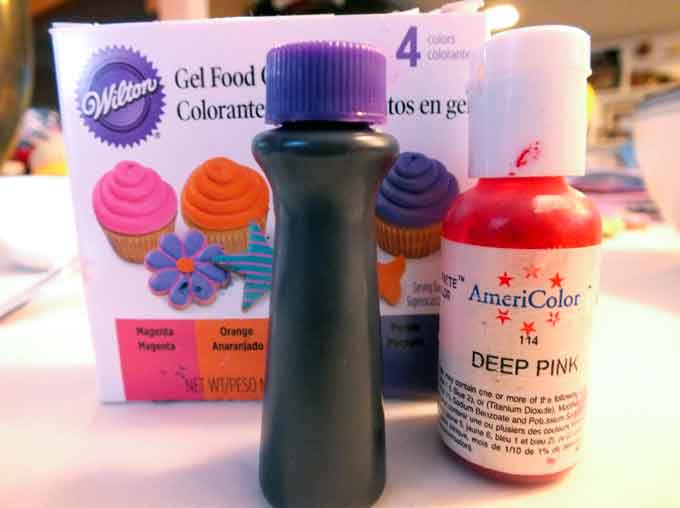 We used Wilton Purple Food Coloring and Americolor Deep Pink Food Coloring to get the pretty purple and pink frosting colors in our Sweet Swirl Cupcakes. The Wilton food coloring is available in most grocery stores and we purchased the Americolor Food Coloring at Hobby Lobby.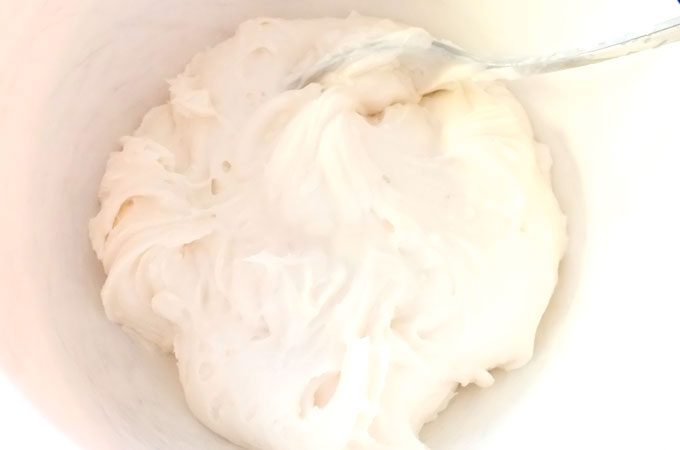 The key to these delicious Sweet Swirl Cupcakes is our Best Buttercream Frosting recipe.   You will find the recipe and directions here.  We split the batch of frosting into thirds.  The first third we left white.
We tinted the rest of the Best Buttercream Frosting light purple and light pink.  We loaded the frosting into pastry bags with Wilton 2D Decorating Tips.
Now you need a cupcake.  We made our cupcakes from a yellow cake mix with dark pink cupcake liner.
Using a Wilton 2D frosting tip, make two full circles of purple frosting around the edge of the cupcake.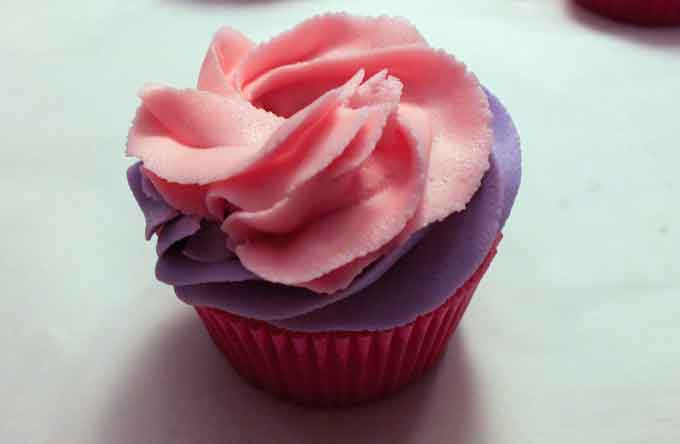 Next, use the Wilton 2D frosting tip with the pink frosting.  Apply two more circles of frosting but these should be a little smaller than the purple frosting layer as shown in the picture above.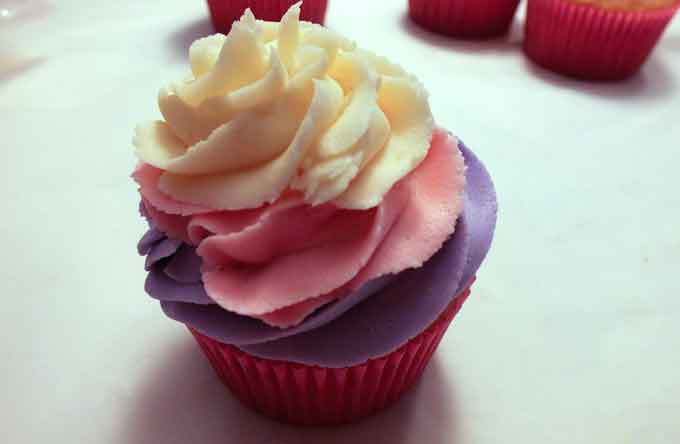 Lastly, a final two circles of white frosting, this time swirling the top up into a peak.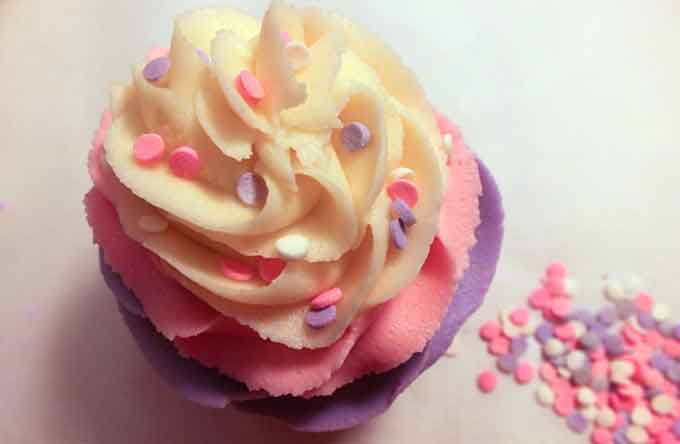 We added some sprinkles to the Sweet Swirl Cupcakes for a little extra pizzazz.  Make sure you add the sprinkles right away.  If the frosting starts to dry even a little bit the sprinkles won't stick to the frosting.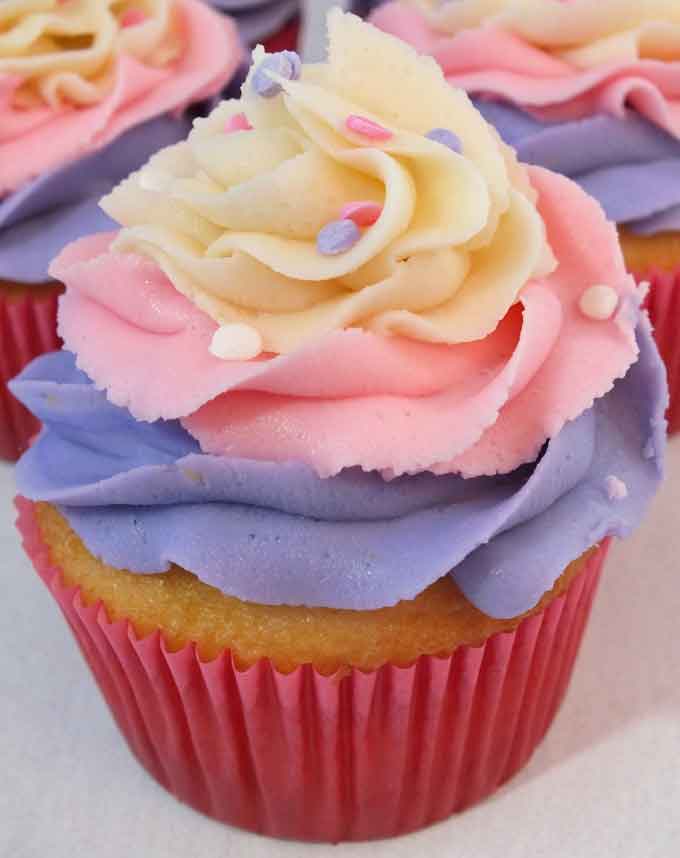 These Sweet Swirl Cupcakes are so pretty and taste so great.  And they could not be easier to make.
Next time, you need a pretty cupcake for work, or school or a birthday party or just because … give these Sweet Swirl Cupcakes a try.