Springtime Pink M&M Cookies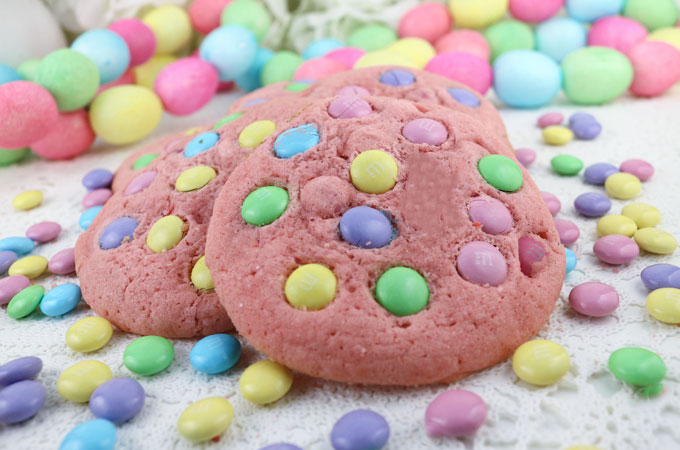 Spring!  The flowers are blooming. Easter is coming.  We love it! This year we are celebrating with a batch or these pretty Springtime Pink M&M Cookies.  Soft, chewy, chocolately and so very easy to make.
How to make Springtime Pink M&M Cookies
You will need:
1 cup Butter (softened)
1 cup Granulated Sugar
2 large Eggs
2 teaspoons Vanilla extract
1 teaspoon Baking Soda
1/2 teaspoon Salt
2 1/2 cups All-Purpose Flour
1 package Easter M&M's
Wilton Color Right Food Coloring – Pink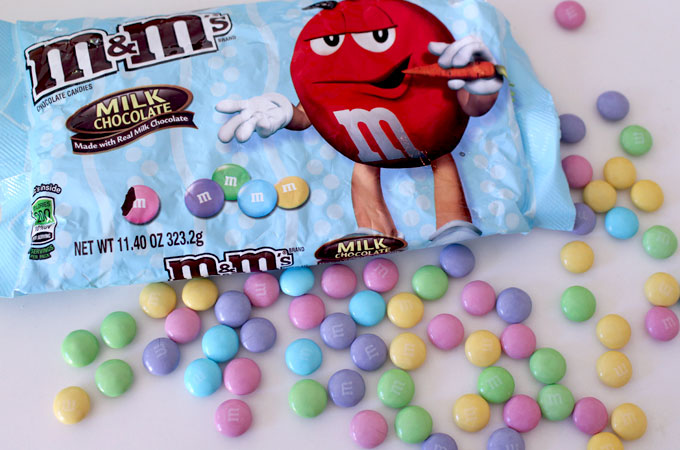 We decorated our Springtime Pink M&M Cookies with the Easter Bunny M&M's that are available in Spring.  You can find them in the Easter Candy aisle at Grocery stores, Target and Wal-Mart.
Cream together the butter and sugar in a mixer.  Add the eggs and vanilla and mix until combined.  Add 3 drops of Pink food coloring and mix until combined.  Finally, mix in the salt, baking soda and flour.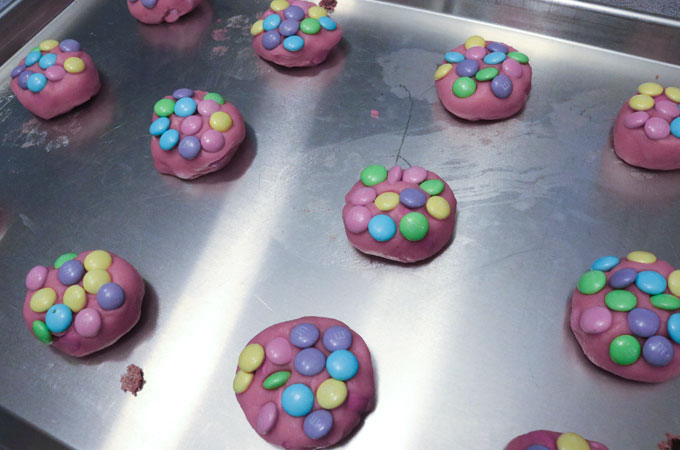 Take a heaping tablespoon of cookie dough and roll it into a ball.  Place the cookie dough balls approximately 2″ apart on the cookie sheet.  Lightly press down on the ball to slightly flatten the cookie dough before baking.  Press the Easter M&M's onto the cookie dough ball. This will allow the colorful M&M's to show up on the top of the baked Springtime Pink M&M Cookies.  Bake the cookies in a 375 degree oven for 10-11 minutes.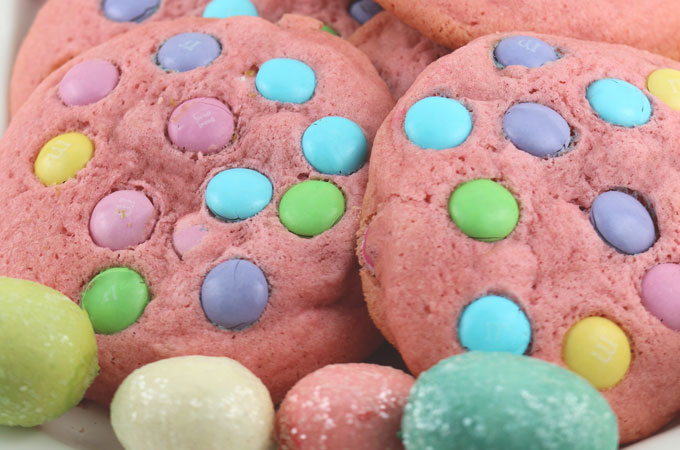 So pretty … so yummy!
Kids and adults alike will love these fun Springtime Pink M&M Cookies … and nobody has to know how easy they are to make.

**This post contains affiliate links but we only recommend products that we actually used and liked. Thanks for supporting Two Sisters!