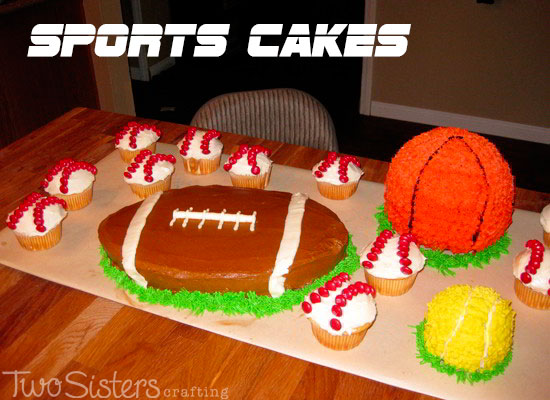 For my nephew's 6th birthday, he had a sports themed party.  I went to favorite web site Pinterest and found some inspiration for these Sports Cakes.
How to make a Football Cake: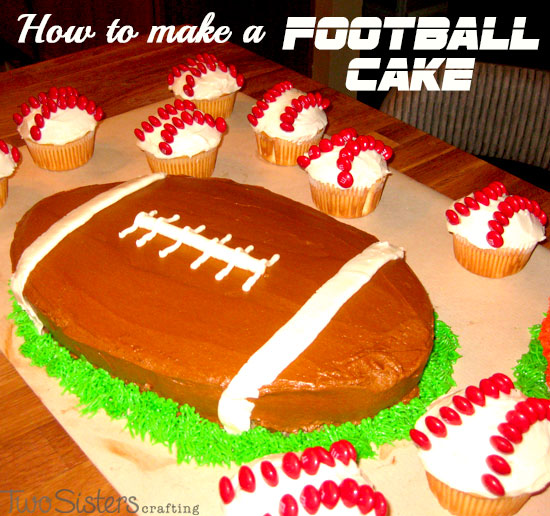 I made this cake in a 9×13 pan.  After it cooled, I laid it out on a board and cut the shape of the football freehand.  It was nerve racking to cut out, but I thought the shape turned out well.  I used chocolate frosting for the ball and plain white frosting for the lacings.  
How to Make Baseball Cupcakes: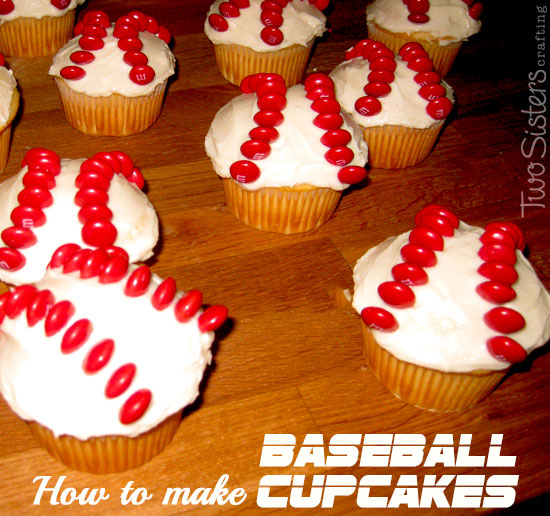 This was another Pinterest inspiration.  Laurie used red M&Ms to make the laces of the cupcakes.  It was super easy once we figured out how we wanted the lacings to look.
How to Make a Tennis Ball Cake: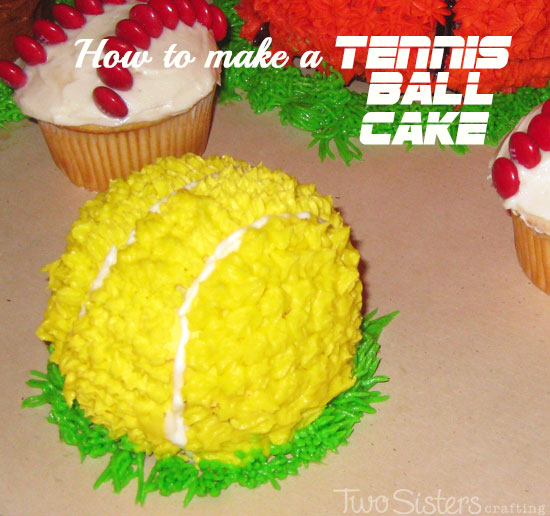 I used Wilton's Mini Ball Pan to make the tennis ball.  It was really hard trying to decorate this ball.  I used an 18 tip to make the yellow part and a 2 tip to make the while lines.  
How to Make a Basketball Cake:
I used the Wilton Sports Ball Pan Set for the basketball.  The first thing I did was use a 2 tip to make the black lines on the ball.  I used a 32 tip with orange frosting to go back through and fill in in between the black lines.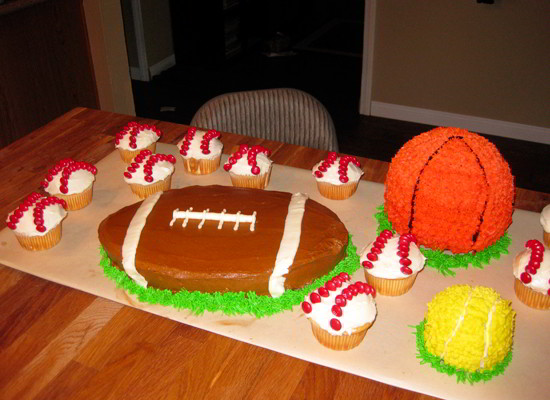 Once I had the balls in place on my cake board, I used tip 233 to make some grass around each ball.  Again, it helped hide some of the bottom mistakes and tied the whole theme together.