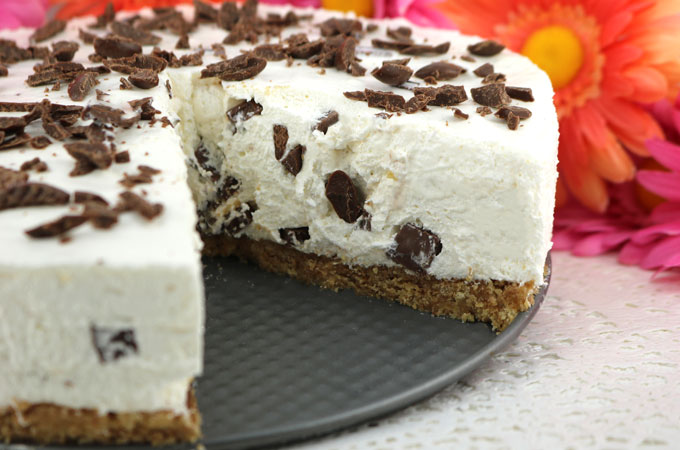 S'more Pie holds a very special place in my heart.  Years ago, about a month after I started a new job, the company had their summer picnic.  As part of the picnic, they had a bake-off.  I was talking to my mom about it, and she said I should enter make the S'more Pie recipe she had seen on the side of the graham cracker box.  Somehow, she convinced me to do it.  The day of the picnic came and there was S'more Pie alongside 50 other entries.  When the time came for announcing the winners, I was so nervous. 
I was standing in the front, and with each winner they announced, I would take a step backwards.  By the time they announced the overall champion, I was standing in the very back, so when they announced the winner as the chocolate cream pie, I didn't know it was me.  I saw my friend turn to tell me I had won, but she couldn't find me. I called my mom the second I got into the car to tell her the good news.  I don't know which one of us was more excited.  Whenever I make this pie, I always call it Nancy's Award Winning S'more Pie. 

How to Make S'more Pie
You will need:
2 cups of Graham Crackers crumbs
1/2 cup of Melted Butter
1/3 cup of Granulated Sugar
5 cups of Mini Marshmallows
3/4 cup of Milk
1 16 oz container of Cool Whip
5 1.55 oz. Hershey Chocolate Bars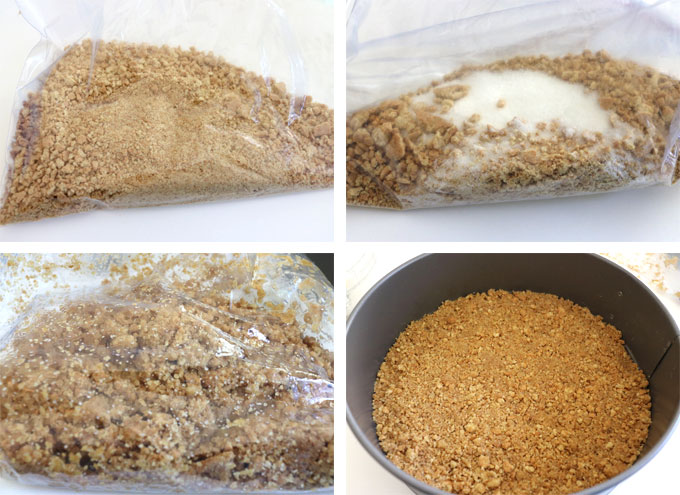 The first layer of this S'more Pie is a Graham Cracker crust.  You will need 2 cups of Graham Cracker crumbs which is approximately 12 full sheets of Graham Crackers.  We placed the Graham Cracker sheets in a plastic bag and crushed them with a rolling pink.  We added the granulated sugar and then the melted butter.  Using our hands, we worked the butter into the graham cracker crumbs until they were fully covered with the melted butter.  Then we pressed the graham cracker crumbs into a 9″ Springform pan.
Add the mini marshmallows and the milk to a microwave safe bowl.  Melt the marshmallows in the microwave for 1 minute.  Take out the bowl and stir the marshmallows.  Put the bowl back in the microwave and melt for another 1 to 1 1/2 minutes.  Stir again.  The marshmallows should be completely melted.  Place the bowl in the refrigerator for 40 minutes so it can cool.  You need to check on the mixture a couple of times during that 40 minutes and give it a stir.  If you leave the mixture in the refrigerator for longer than 40 minutes the marshmallows will start to harden and the mixture will be ruined.  I always set my timer during this cooling process.
After the marshmallow mixture has cooled in the refrigerator for 40 minutes, fold the Cool Whip into the marshmallow mixture.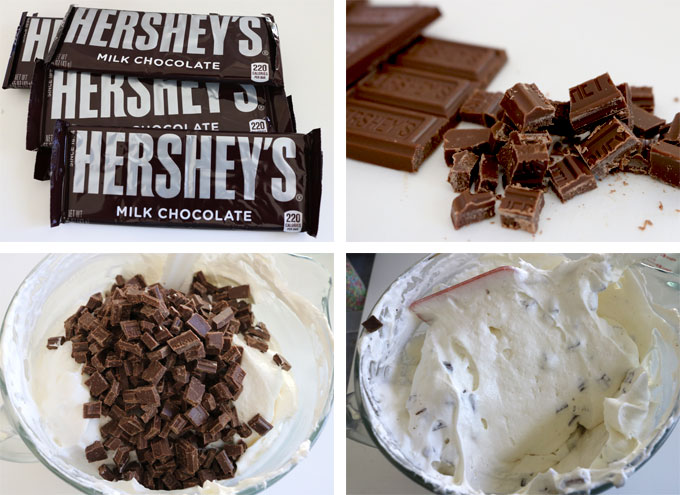 Give the Hershey Bars a rough chop and then fold them into the marshmallow and cool whip mixture.  (Save one small square to use to shave some chocolate on the top of the finished S'more Pie.)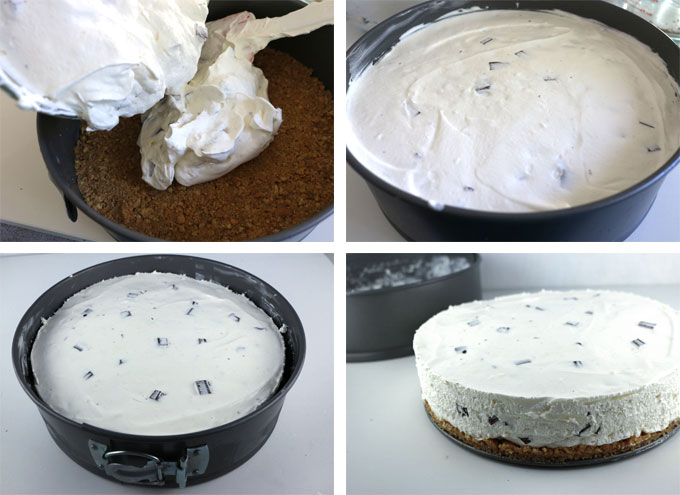 Pour the mixture onto the graham cracker crust in the springform pan.  The S'more Pie will need to be refrigerated for 2-4 hours before serving so it can set up completely.  When you are ready to serve, remove the S'more Pie from the Springform pan.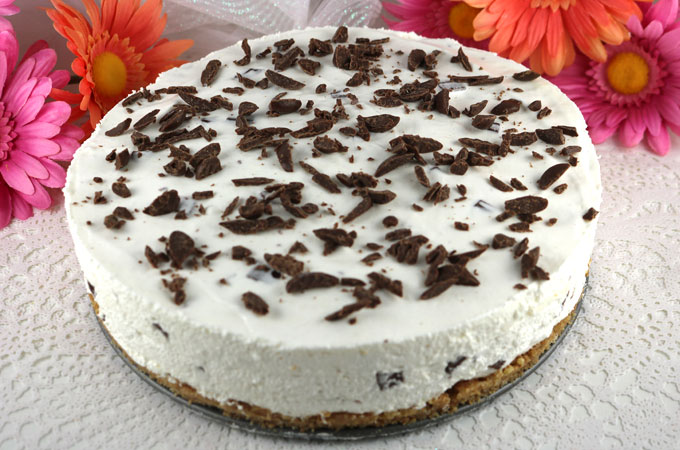 Finally, shave a small amount of Hershey's chocolate and sprinkle it onto the top of the S'more Pie.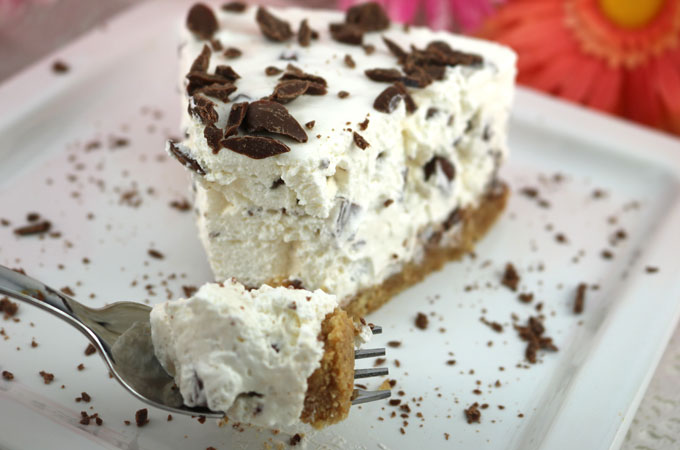 That's all there is to it to making my "award winning" S'more Pie.  The pie will last a couple of days in the refrigerator and is just as good day two as it is on day one.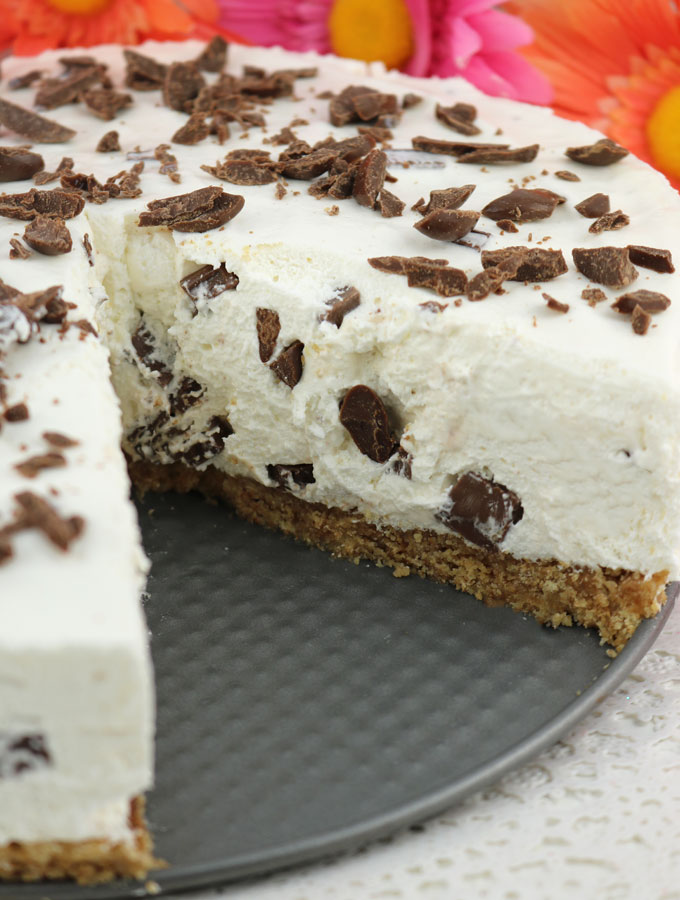 This S'more Pie is super delicious and a nice no-bake summer dessert.  It is definitely a family favorite and we hope your family enjoys it as much as ours does!
P.S. Let's stay in touch!  If you liked our S'more Pie post, [thrive_2step id='10744′]click here to sign up for our Email Newsletter![/thrive_2step]
Or follow us on Pinterest, Facebook and Instagram!
**This post contains affiliate links but we only recommend products that we actually used and liked. Thanks for supporting Two Sisters Crafting!

S'more Pie
Author:
Two Sisters Crafting
Ingredients
Graham Cracker Crust
2 cups of Graham Crackers crumbs
½ cup of Melted Butter
⅓ cup of Granulated Sugar
Filing
5 cups of Mini Marshmallows
¾ cup of Milk
1 16 oz container of Cool Whip
5 1.55 oz. Hershey Chocolate Bars
Instructions
Graham Cracker Crust
Mix Graham Cracker Crumbs, Melted Butter and Sugar.
Press crust into a 9" Springform Pan
Filing
Melt Marshmallows and Milk in the microwave, stir occasionally.
Refrigerate marshmallow mixture until cool (40 minutes)
Fold in Cool Whip to marshmallow mixture.
Rough chop Hershey Bars and fold into the marshmallow mixture.
Pour filing into the pan.
Refrigerate until set.
Remove from pan.
Sprinkle chocolate shavings on top of S'more Pie prior to serving.
If you want to stay up-to-date on all our Cookie ideas,

Follow Two Sisters Crafting on Pinterest
!