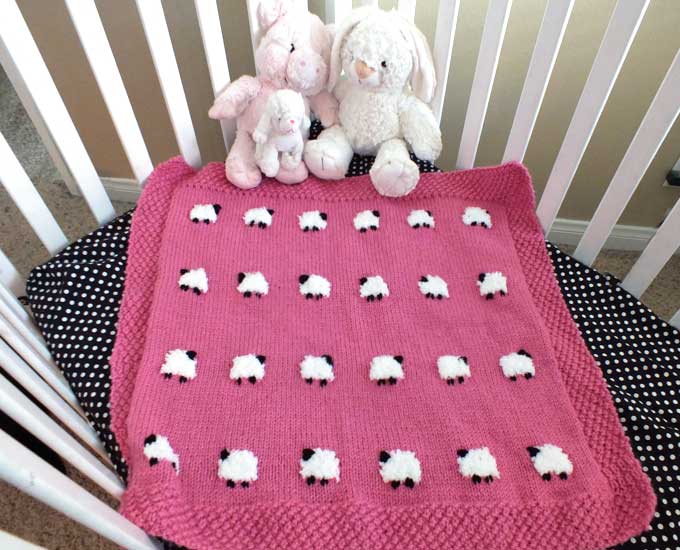 Nancy saw this Sheep Baby Blanket on Pinterest and insisted that I make it.  It is officially the cutest baby blanket I have ever knitted.  Spoiler Alert:  if you know me and are having a baby this is the blanket that I am going to knit for you! 
How to Make a Sheep Baby Blanket
You will need:
This is the book (Precious Knit Blankies for Baby by Jean Adel) with the Sheep Baby Blanket Pattern along with the picture that we saw on Pinterest.  You can get the book at Amazon.
I bought this pink and white yarn at Michaels.  You will also need six yarn holders for knitting the white sheep and a Size 8 (5mm circular needle.)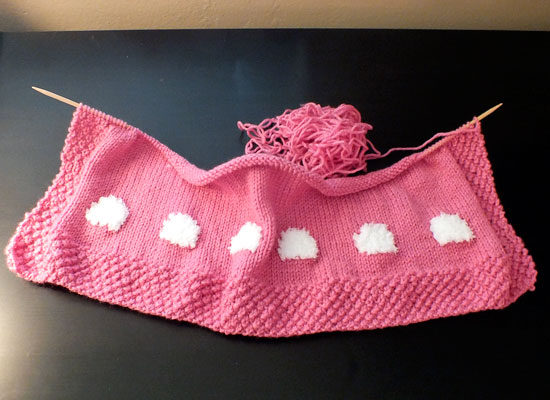 The blanket is a basic Knit and Purl pattern but the little sheep are made using Intarsia knitting which I had never done before so the project did turn out to be a tad challenging.
Here is a look at the back of the blanket while I was working on the rows with the sheep.  Each sheep has it's own piece of yarn, held on one of these yarn holders.4
Here is the blanket before I added turned the white puffs into sheep!  It turned out a little smaller than I most baby blankets I make.  It's definitely more of a bouncy chair/car seat cover-up blanket than something that a baby can lay on.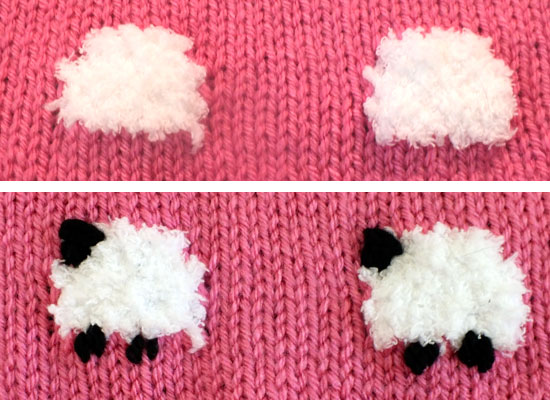 The sheep are finished by embroidering on legs and a head with black yarn.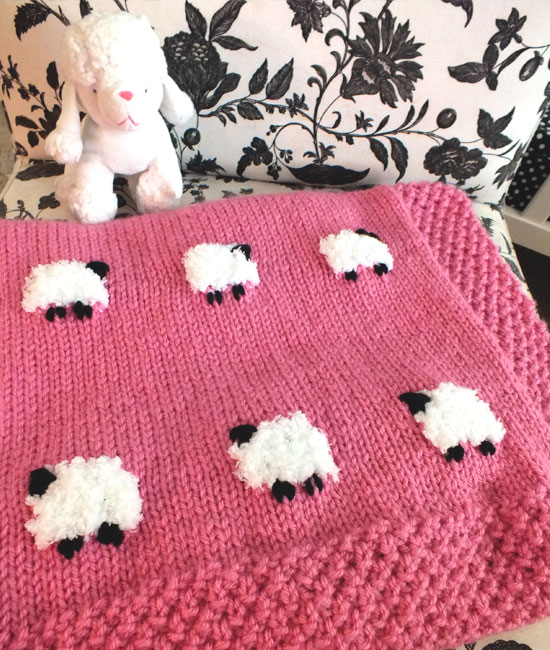 P.S. Let's stay in touch!  If you liked our Sheep Baby Blanket post, [thrive_2step id='10744′]click here to sign up for our Email Newsletter![/thrive_2step]
Or follow us on Pinterest, Facebook and Instagram!
**This post contains affiliate links but we only recommend products that we actually used and liked. Thanks for supporting Two Sisters Crafting!