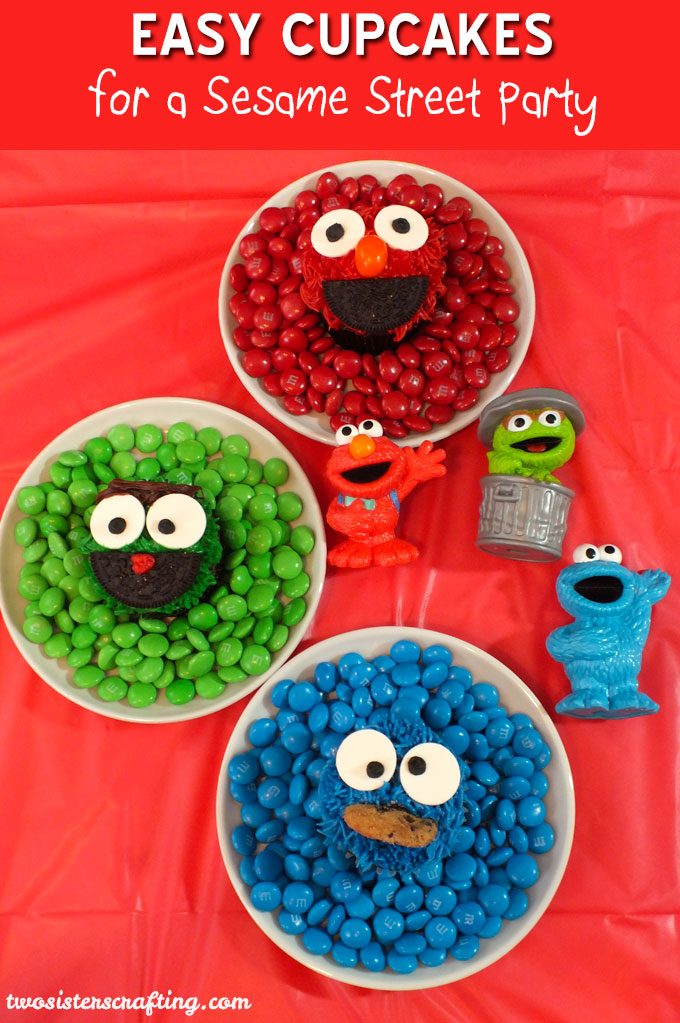 We loved doing this project and we loved how the Sesame Street Cupcakes turned out.  We were sort of stressed and very under the gun to get them done.  We could have used a practice run, but we thought it would be a piece of cake.  A couple of trips to the market and Michaels and we were finally able to get started.

Sesame Street Cupcakes
Click here for detailed instructions on how we created each of the three Sesame Street Cupcakes:

You might also enjoy our post on our other party ideas for a Sesame Street Birthday Party.
If you want to stay up-to-date on all our Sesame Street Party posts, Follow Two Sisters Crafting on Pinterest!
Follow Two Sisters Crafting's Sesame Street Party Ideas board on Pinterest.
Pinterest Inspiration: