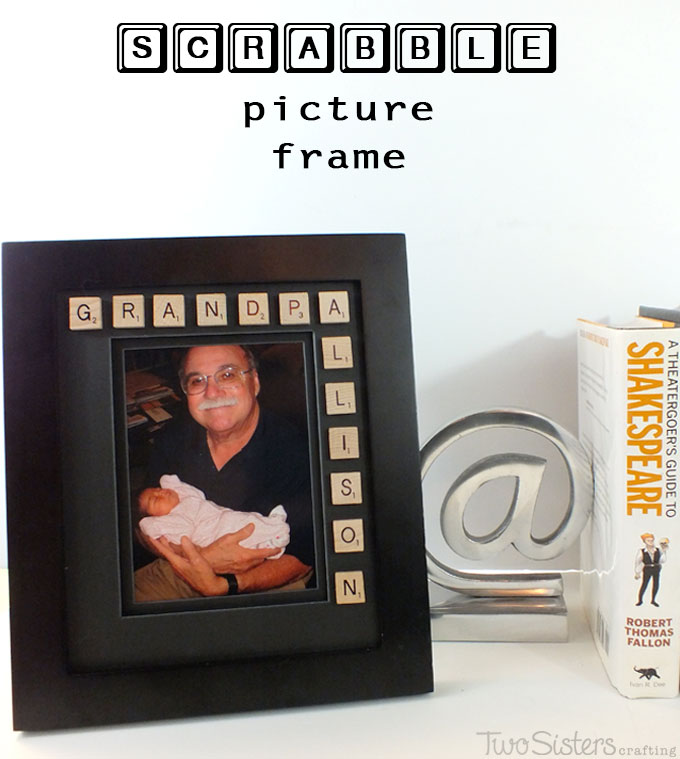 Father's Day gifts are hard!  There is no go-to gift idea like flowers for Mother's Day.  The closest we've ever come up with are family photos. This year we made our Dad this Scrabble Picture Frame with a picture of him holding his granddaughter Allison when she was a newborn.  There are a lot of these Scrabble crafts on Pinterest but this was our first scrabble tile project.  We can report that it was both easy to do and turned out really cute.
How to Make a Scrabble Picture Frame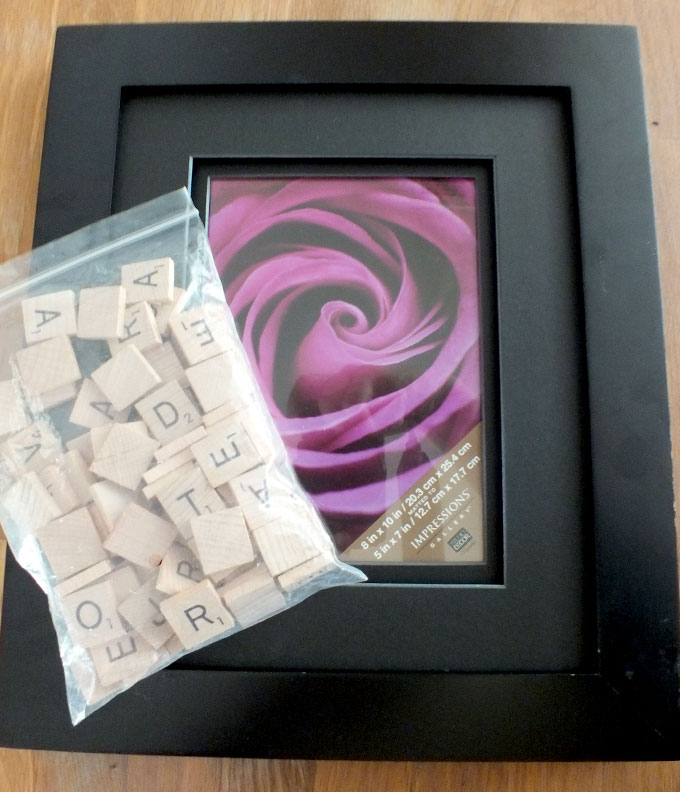 Project Supplies:
Picture Frame
Scrabble Tiles
Photo
Hot Glue Gun
We bought this bag of 100 Scrabble tiles on Amazon.  The selection of letters was great, it had all the letters we needed for this project with plenty left over for other Scrabble art projects.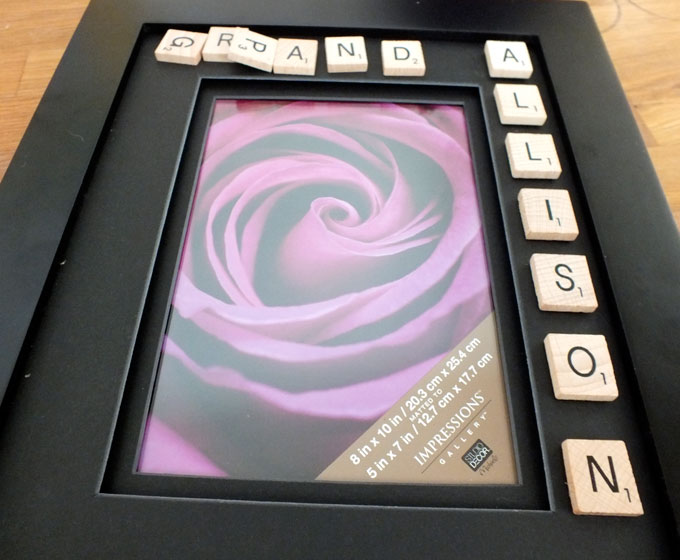 The frame we chose came with this nice wide black mat, a perfect place to glue the scrabble tiles.  We flipped the positions of the mat and the glass so that the mat was exposed and the glass would still be covering the photo.
We used the hot glue gun to attach the scrabble tiles to the mat.  That's really all there is to this project.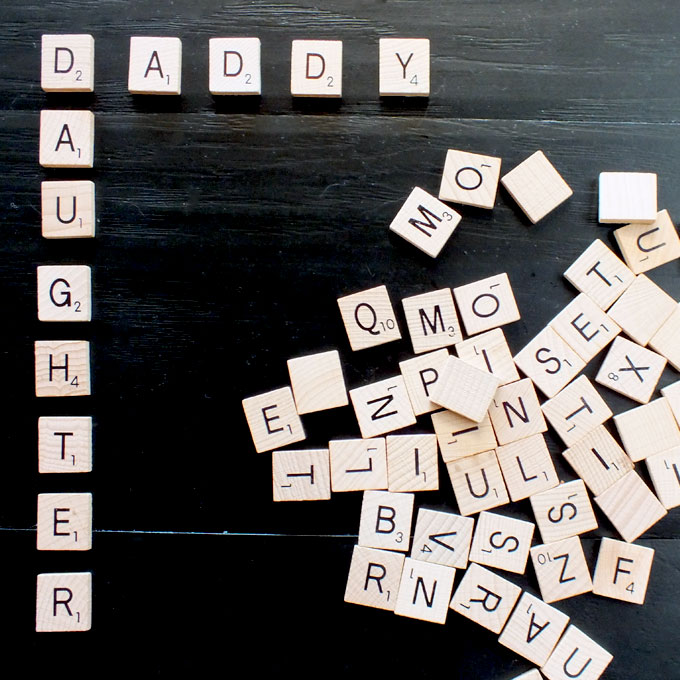 Allison's name coordinated perfectly with Grandpa and that obviously wouldn't be the case for everyone.  But you could use this same configuration for a Daddy/Daughter Scrabble Picture Frame, as shown here.  If you're looking for any easy and fun Father's Day gift, we give this one a hearty thumbs up!!