Reindeer Popcorn
Our Reindeer Popcorn is sweet, salty, delicious and look at those adorable candy Reindeer! Yum, yum, yum. This adorable popcorn treat would be perfect for a Holiday Party, a Christmas Bake Sale or a Rudolph the Red Nosed Reindeer Family Movie Night.


How to Make Reindeer Popcorn
You will need:
10 Cups of Popped Popcorn
3 tbsp. Butter (Sweet Cream, Salted)
3 cups Mini Marshmallows
Red M&M's
Flipz Chocolate Covered Pretzels
Start with approximately 10 cups of popcorn. Make sure you get out all of the un-popped kernels.  You don't want to bite down on one of those!  We pop our popcorn on the stove (you can find our directions on How to Make Perfect Popcorn here) but you can use air-popped or microwave.  Once you have the popcorn made, salt it liberally.  It is so nice to taste the salty with the sweet marshmallow coating.  Not quite like Kettle Corn but close.
To make the Marshmallow Mixture for the Reindeer Popcorn, melt 3 tablespoons of butter in a medium sauce pan.  Once the butter is melted, add 3 cups of mini marshmallows. Stir until the marshmallows are melted.  Turn off the heat as soon as the last marshmallow has melted.
Slowly pour the marshmallow mixture over the salted popcorn. Gently fold the marshmallow mixture in with the popcorn until the popcorn is mostly covered.
The amount of marshmallow mixture you want to add is really up to your own taste. The more you add, the stickier the popcorn will be so we suggest that you add it a bit at a time, stir the popcorn and give it a taste before you add more.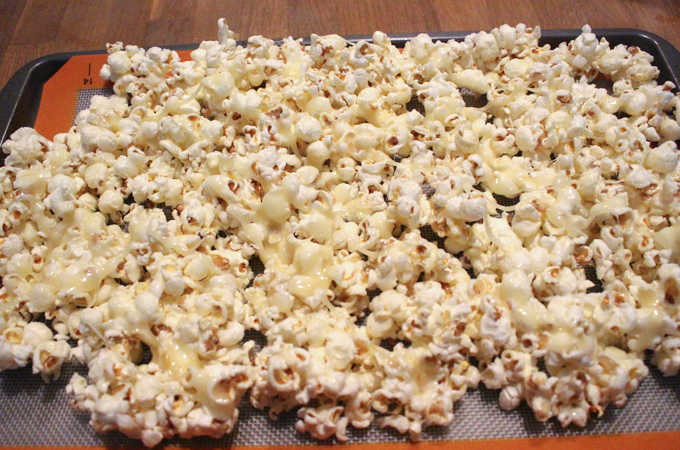 Now pour the popcorn onto a cookie sheet covered with foil or a silpat liner to cool.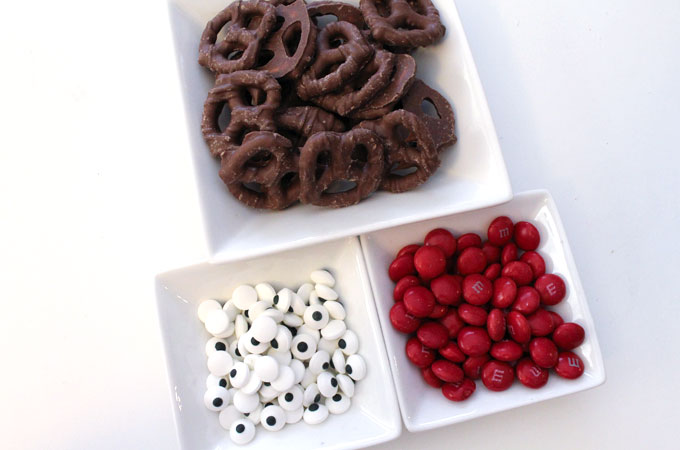 Gather the ingredients you'll use to create your Reindeer – Red M&M's, Wilton Candy Eyeballs and Chocolate Covered Mini Pretzels.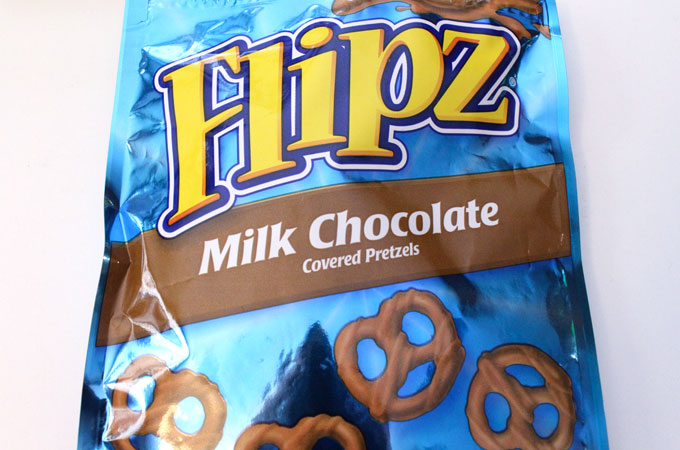 We used Flipz Milk Chocolate Covered Pretzels for our antlers but you can easily make Homemade Chocolate Covered Pretzel.  Here are our directions for doing that.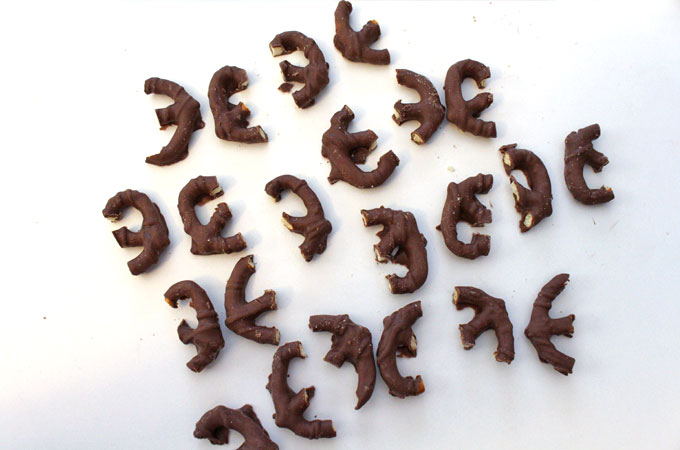 Snap the Chocolate Pretzels in half to make your Reindeer Antlers.  Easy does it on this part, you need to gently break them apart or they will easily break into many pieces.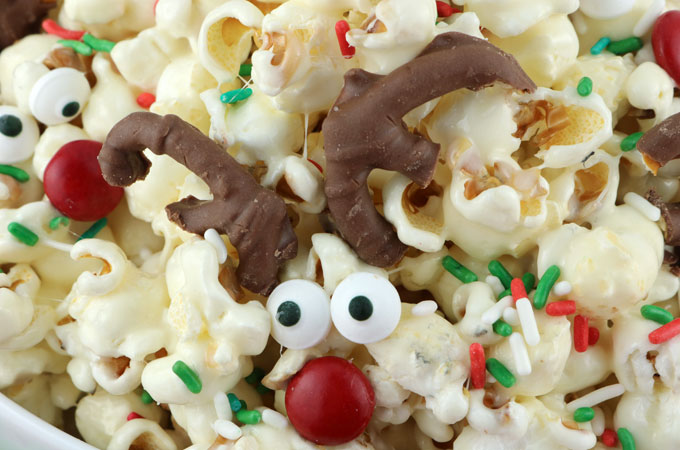 Place your sweetened popcorn in a bowl.  Add some Christmas sprinkles and then create some Reindeer faces throughout the bowl with your Candy Eyes, Red M&M nose and Pretzel Antlers. So very adorable!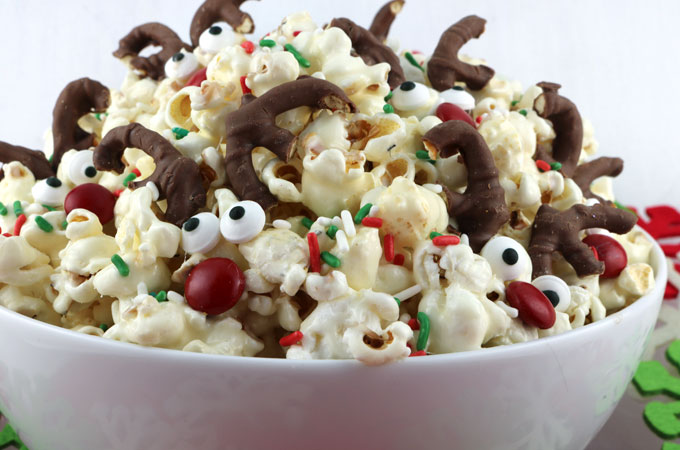 Our family loves this popcorn so it has never lasted longer than a day at our house.  This popcorn definitely tastes best right after it is made but will keep for a few days in an airtight container. The popcorn is a little chewier the next day because it absorbs some of the moisture from the marshmallow mixture but it still tastes good.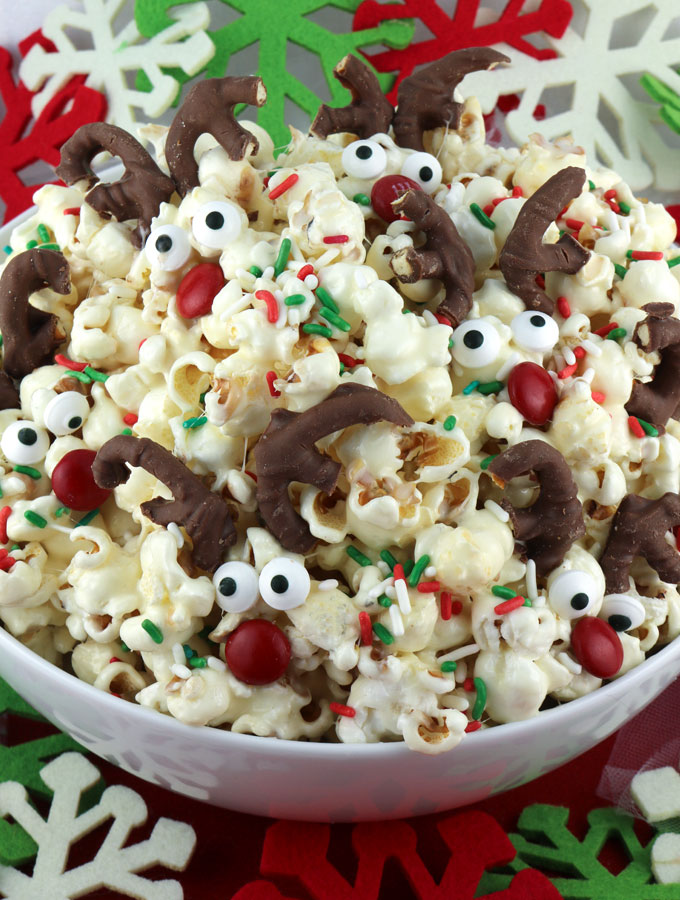 This Reindeer Popcorn is a fun Christmas Treat.  And it is so easy to make.  It would be the perfect snack for this year's Christmas movie Family Night. Rudolph the Red Nose Reindeer anyone?  Merry Christmas from our family to yours!

P.S. Let's stay in touch!  If you liked our Reindeer Popcorn post, [thrive_2step id='10744′]click here to sign up for our Email Newsletter![/thrive_2step]
Or follow us on Pinterest, Facebook and Instagram!
**This post contains affiliate links but we only recommend products that we actually used and liked. Thanks for supporting Two Sisters Crafting!
More Fun Christmas Recipes …
If you want to stay up-to-date on all our Christmas posts, Follow Two Sisters Crafting on Pinterest!
Follow Two Sisters Crafting's Christmas Desserts board on Pinterest.
**This post contains affiliate links but we only recommend products that we actually used and liked. Thanks for supporting Two Sisters!