I have a strict rule about bringing a dessert to a potluck.  It has to be small and easy to pick up.  I never understand people who bring pies or cakes to a potluck.  While I am sure they are delicious, NO ONE wants to be the first one to cut into it.  I usually bring our cake bites, marshmallow wands, or cookies.   This year, for our 4th of July work potluck, I am making these cute Red White and Blue Mini Cupcakes.  They are perfect!!  I know they are going to be a hit.
How to make Red White and Blue Mini Cupcakes
You will need:
Cake Mix (We used Chocolate)
We started with a box of chocolate cake mix and made it according to the directions on the package.  You can make an awful lot of mini cupcakes with a single batch of cake batter – at least 36-40.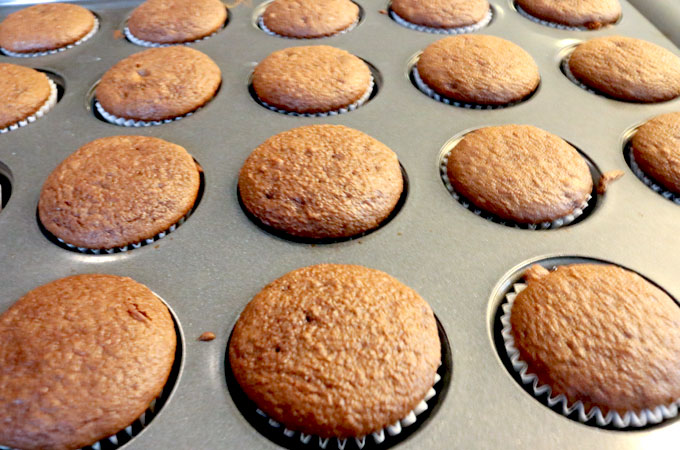 Bake the mini cupcakes from 9-15 minutes depending on your oven.  Check them around the 9/10  minute mark with a wooden toothpick.  If the toothpick comes out clean, they are done.  Allow the cupcakes to cool.
We made a batch of our Best Buttercream Frosting and separated it into three portions.  Then we colored two portions Red and Blue and left the third portion White.  For the Red frosting we added 4 drops of Wilton Color Right Food Coloring to the frosting.  We made this pretty American Flag blue color but combining  4 drops of blue with a very tiny drop of Pink and an even tinier drop of Red Wilton Color Right Food Coloring.
Using a Wilton 2D decorating tip, we swirled on a bit our Best Buttercream Frosting onto each mini cupcake.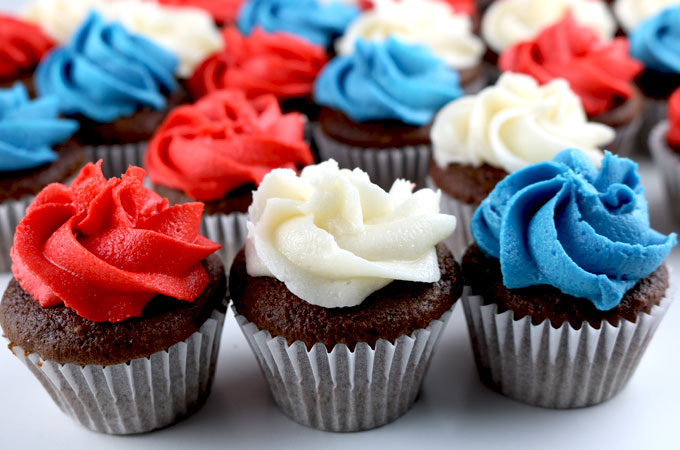 You don't need a lot of frosting on these Red White and Blue Mini Cupcakes so one batch of Best Buttercream Frosting should frost at least three dozen mini cupcakes.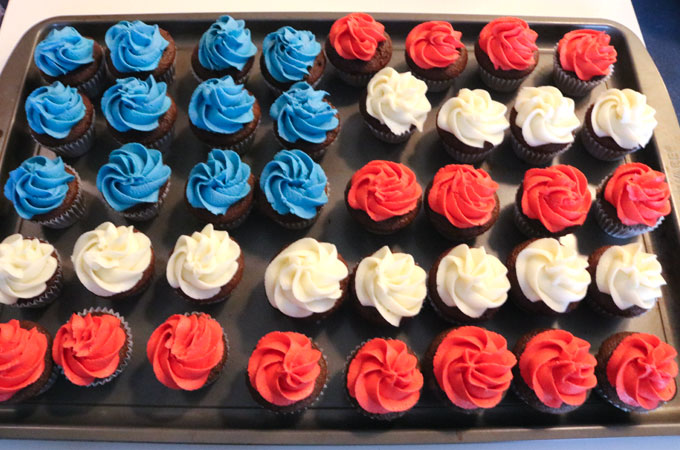 We wanted to serve our mini cupcakes in an American Flag display so we made more Red and White Mini Cupcakes than Blue.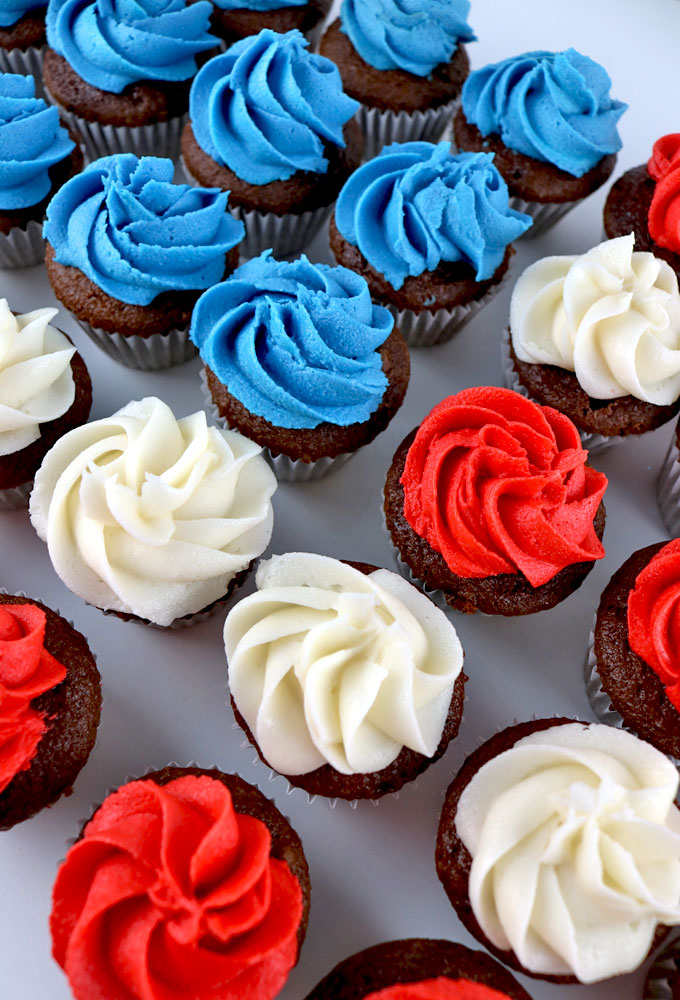 These Red White and Blue Mini Cupcakes are great for a 4th of July party, a Memorial Day picnic or even an Olympics viewing party.  They are so easy to make and everyone will love the festive patriotic frosting! Happy Independence Day everyone!