I spend a lot of time looking at Pinterest.  (My husband might say too much time!)  Every once in a while Laurie and I will come upon a life hack and think there is no way that can work.   We decided to try a few out to see if they were true …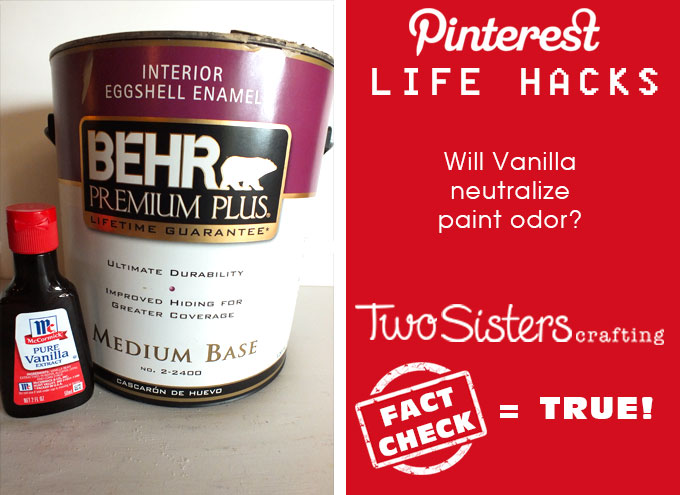 Life Hack No. 1 – Adding 1 tablespoon of Vanilla to a can of paint will get rid of the paint fume smell.
Laurie and I had a painting project and thought it would be a great opportunity to test the Life Hack that says that vanilla will help cut down paint fumes.
I went to Home Depot and got my purple paint.  I then pulled out my vanilla to try this life hack.  I was worried that the vanilla would change the color of the paint.  It did not.  When we started to paint the vanilla smell was very strong, but the more we painted the lighter the smell got.  I can't say there was no paint smell, but it was faint.  The vanilla really helped.  Life Hack Fact Check:  Success!!
Life Hack No. 2 – Hairspray or Toothpaste will remove permanent marker from walls.
My daughter has a not so hidden talent – drawing on walls.  This will either manifest itself as a life as a modern artist or a tagger.  She got her hands on a blue permanent marker and "expressed" herself on Laurie's wall. Laurie has tried again and again to remove it and had resigned herself to having to use touch-up paint.  We saw this Life Hack that said hairspray and toothpaste would remove it and gave it a try.  To our amazement – it worked!!
The hairspray worked like a charm.  The toothpaste worked too but took a lot more scrubbing and multiple applications.  With the hairspray, the marker nearly wiped right off. And I want to emphasize that this was a set in stain, that marker had been on the wall for months!!! Life Hack Fact Check:  Success!!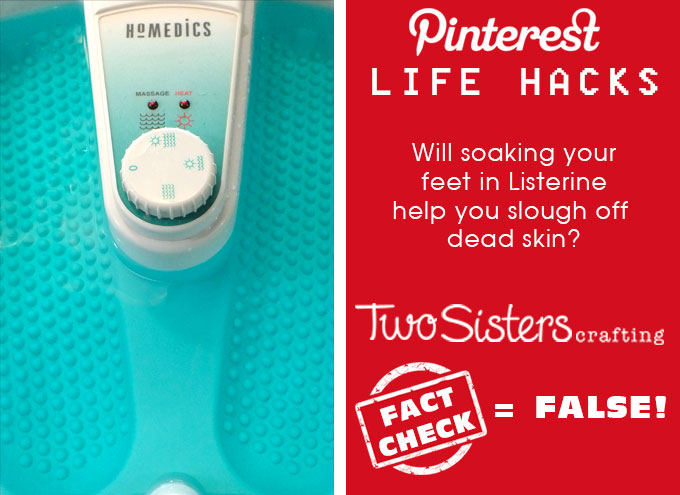 Life Hack No. 3 – Soaking your feet in Listerine will slough off dead skin.
I had to really plan this one out.  Having a toddler and a dog are not conducive for taking a little "me time" to soak your feet in Listerine.   After all the prep, I was very sad to find out that it doesn't work. The only thing it does is turn your feet blue.   I really wanted this to work.  I hate having dry cracked heels.   The only thing worse that dry cracked heels is BLUE dry cracked heels.   Oh well, I guess this means I need to spend more time getting pedicures.  Life Hack Fact Check:  Fail!!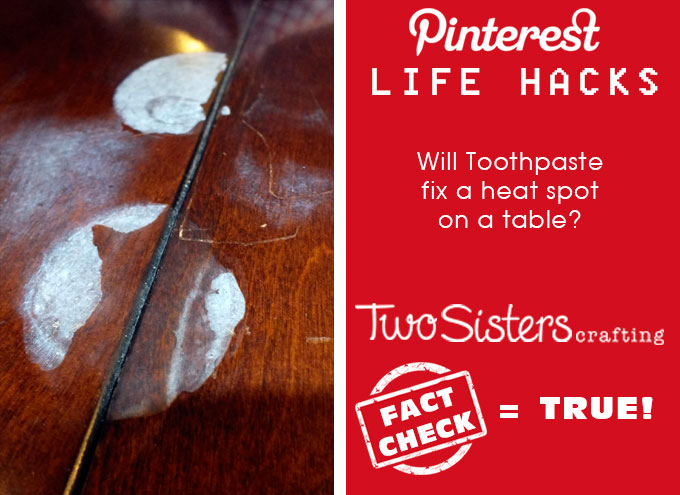 Life Hack No. 4 – Toothpaste will fix a heat spot on a table.
This was a little Easter mishap.  We were coloring eggs and poured the hot water into the plastic Easter Egg coloring cups that were sitting directly on the wood table.  Bad idea!!! We had instant heat spots, white and ugly and very upsetting.  Pinterest came through, as it usually does, with a bunch of ideas on how to get rid of the heat spots.  Some of them were very complicated, so we started with this one  – rub toothpaste into the heat spot, let it sit, wipe off, spot gone.  It seemed to0 easy to be true.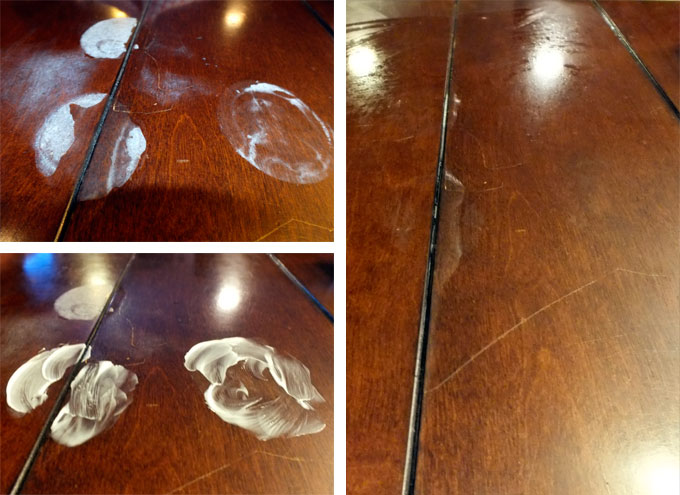 '
But it was true.  The heat spots were 95% gone.  And that was good enough!   Life Hack Fact Check:  Success!!