Peppa Pig Rice Krispie Treats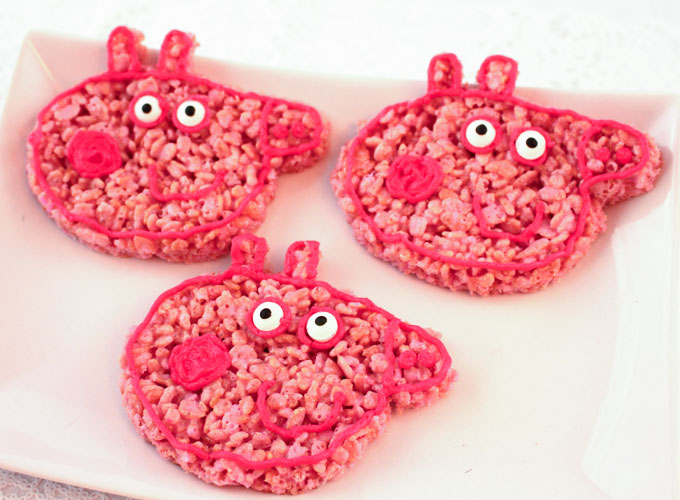 We love Rice Krispie Treats and we don't think a party is a party without them. Not only are they delicious but they are so versatile, a little bit of food coloring and some imagination and you can turn them into anything.  So it shouldn't be a surprise that this was a must have item at our Peppa Pig Birthday Party. These Peppa Pig Rice Krispie Treats were so cute and the kids loved them.  As is usually the case, the Rice Krispie Treats are the first dessert to run out at the Party Dessert Table!
How to Make Peppa Pig Rice Krispie Treats
You will need:
Kellogg's Rice Krispie Cereal
Mini Marshmallows
Butter (Sweet Cream, Salted)
Americolor Deep Pink Food Coloring
Wilton Candy Eye Balls
Cookie sheet
Peppa Pig cookie cutter
Royal icing or Buttercream Frosting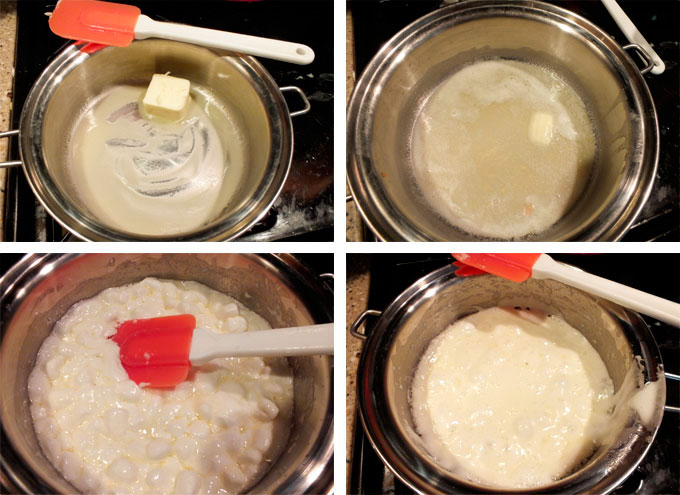 To make a batch of Rice Krispie Treats you will need 6 tablespoons of butter, 6 cups of marshmallows and 6 cups of Rice Krispies Cereal.   Melt the butter in a large pan on medium heat.  Add the marshmallows and stir until melted.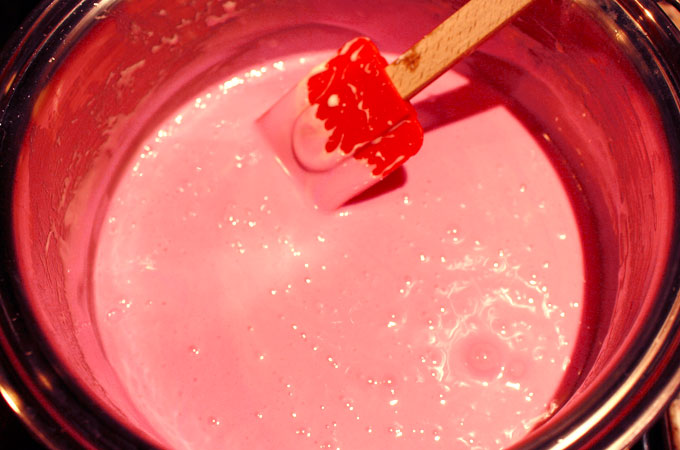 Turn off the heat and add the food coloring to color the marshmallow mixture a soft pink.  We used 3 drops of Americolor Deep Pink Food Coloring.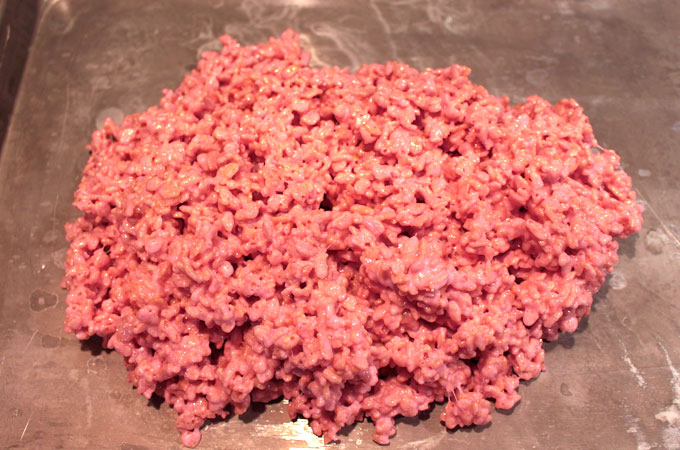 Add the Rice Krispie Cereal and gently stir until it is completely covered with the pink melted marshmallow mixture.  Pour the Rice Krispie Treat mixture onto a lightly buttered cookie sheet.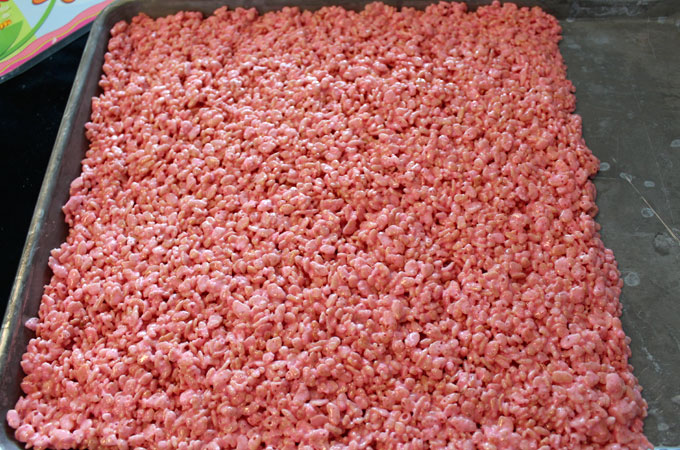 Press the pink Rice Krispie Treat mixture into the cookie sheet and let the Rice Krispie Treats cool for 10-15 minutes.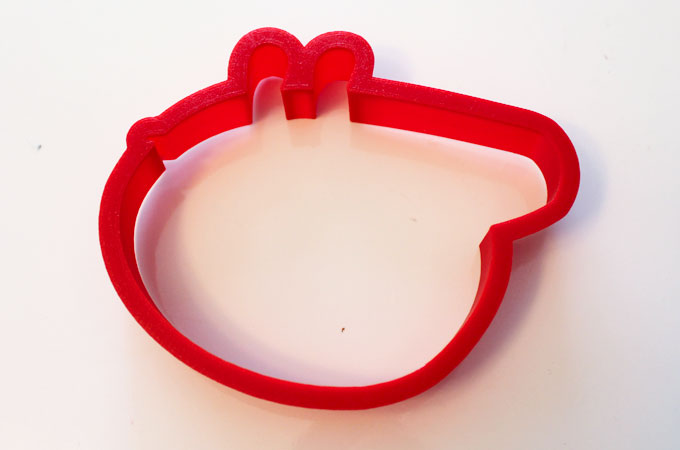 To make the Peppa Pig Rice Krispie Treats we used a Peppa Pig cookie cutter that we found on Etsy.  There are many sellers on Etsy who use their 3D printers to make Peppa Pig cookie cutters.  We ordered one and got it within a week. It was the perfect shape and very reasonably priced.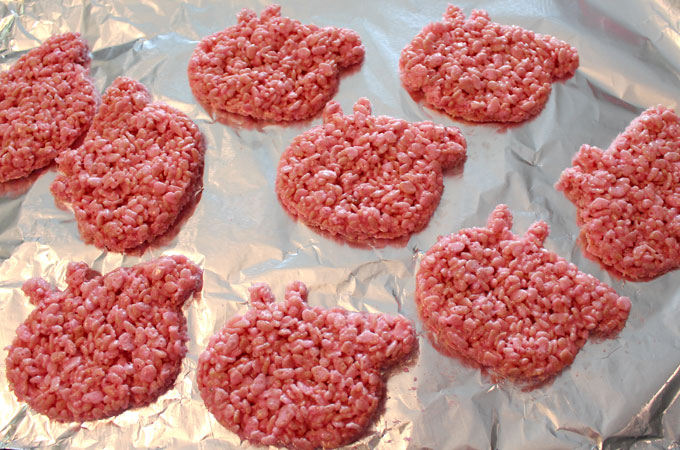 Cut out the Peppa Pig Rice Krispie Treats and let them set a bit (we waited about 30 minutes) before decorating.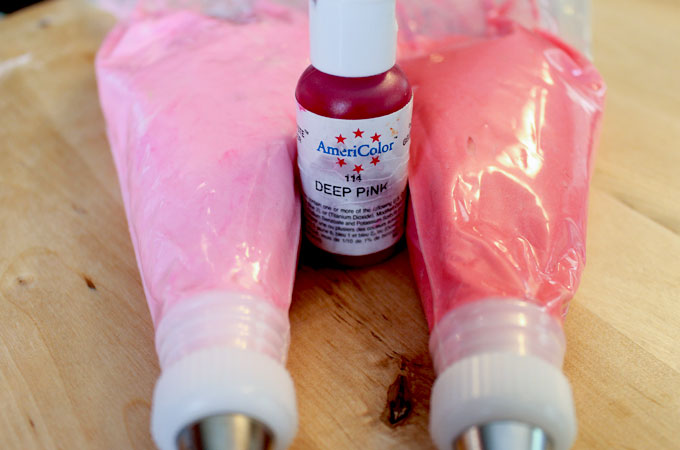 To decorate Peppa's face we used the same medium pink Buttercream frosting that we used on the Peppa Pig Cupcakes and Peppa Pig Frosted Sugar Cookies. Visit either of those posts for more detailed information on how to create pink buttercream frosting.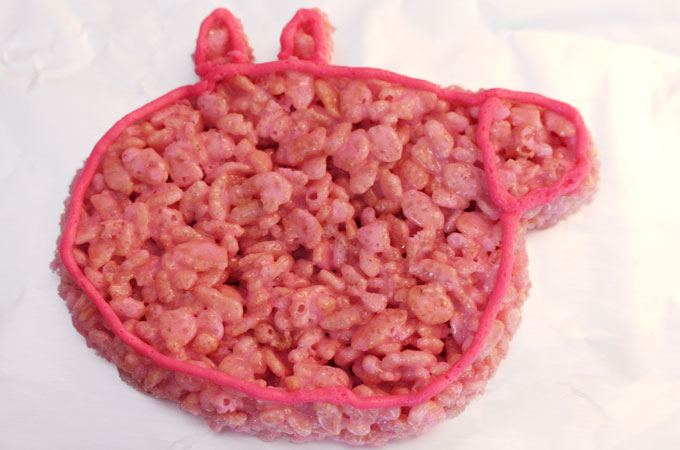 Use frosting to create an outline around the Peppa Pig Rice Krispie Treat.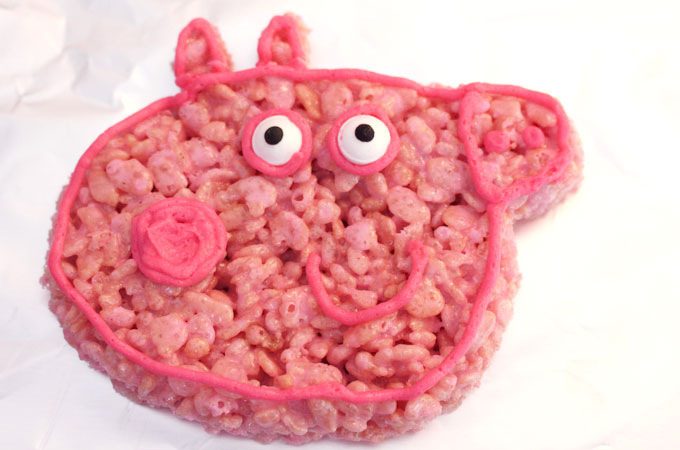 Add two Wilton Candy Eye Balls.  Finish by adding some face details with the frosting:  outline the eyes, add a circle for Peppa's cheek, Add a small smile and her nostrils.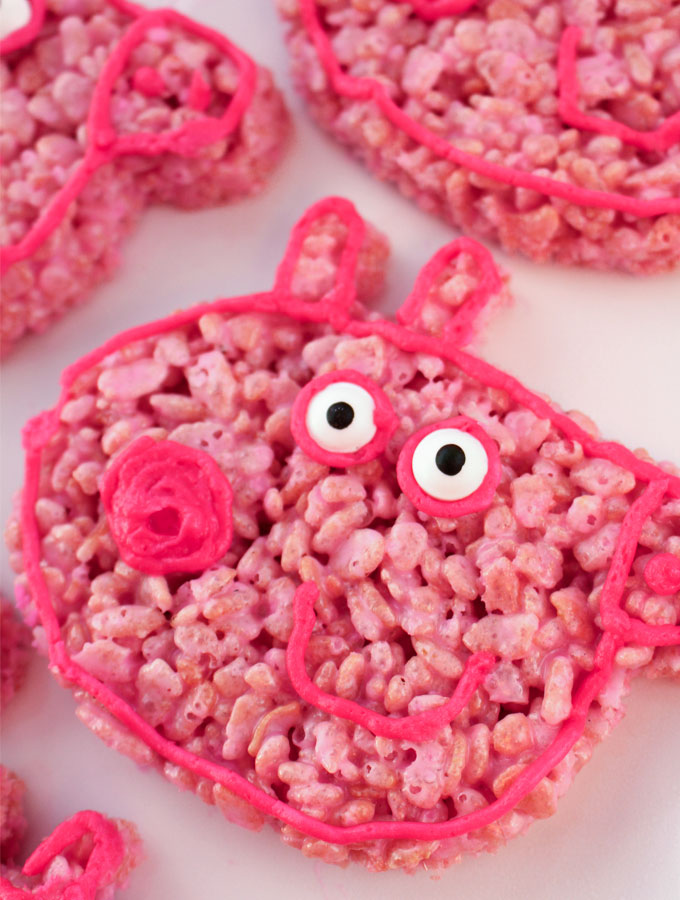 That's all there is to making Peppa Pig Rice Krispie Treats. Super easy. Super fun.  And who doesn't live a Rice Krispie Treat?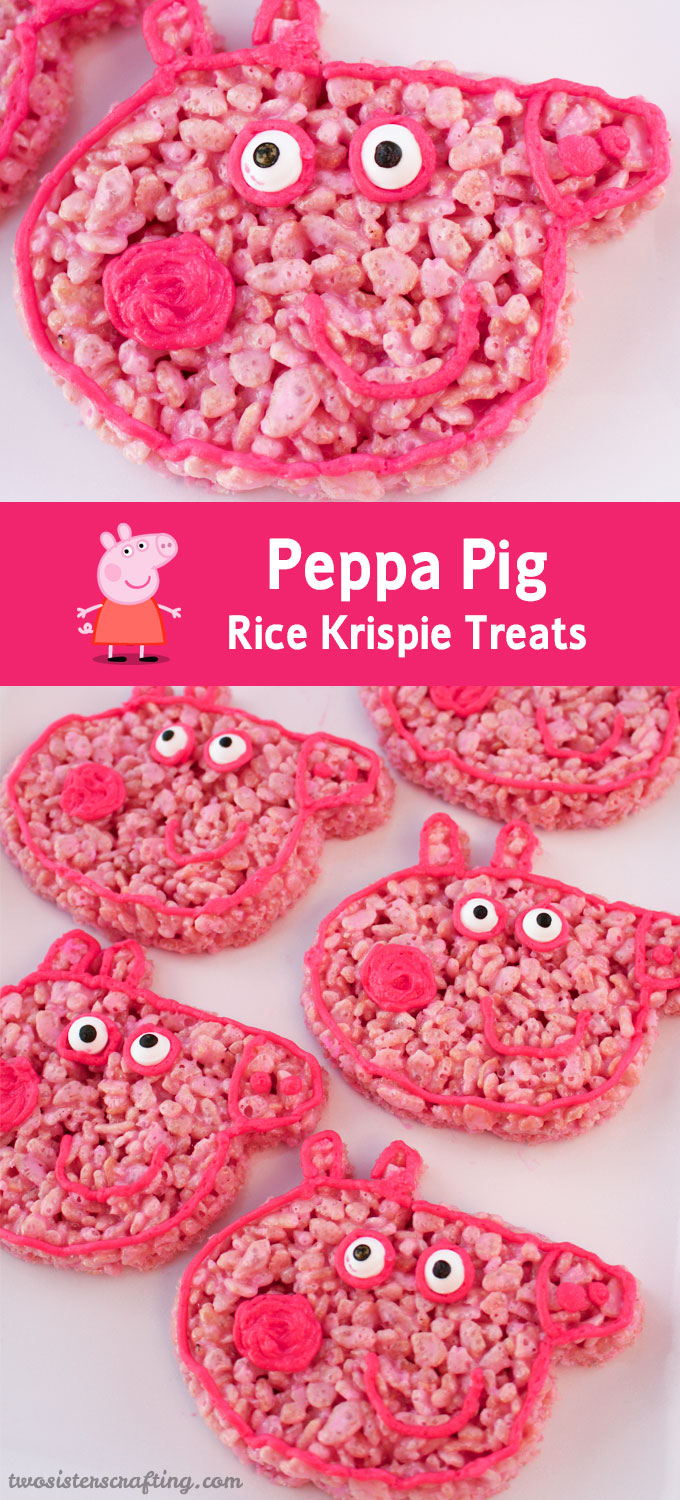 **This post contains affiliate links but we only recommend products that we actually used and liked. Thanks for supporting Two Sisters!