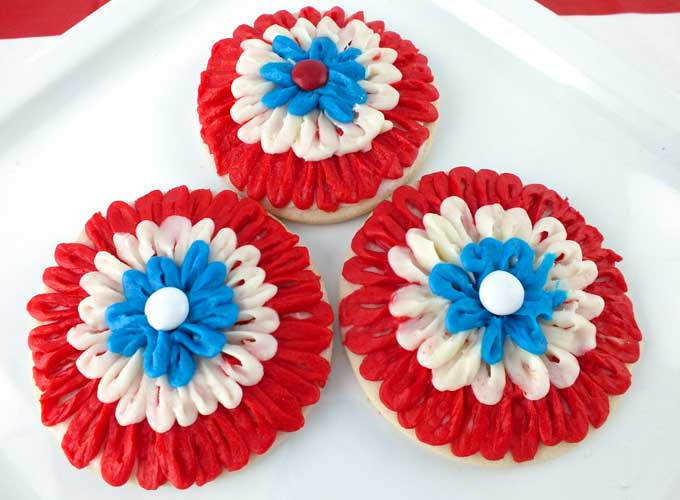 Lately, I have seen these "flower" cookies all over Pinterest. I think they look so pretty. I knew I wanted to try it, but I was worried it was going to be hard. It's not. It is a little labor intensive, but the visual payoff is huge.  We tried it out for our Patriotic Sugar Cookies and we think these cookies look just like 4th of July Bunting!  So beautiful and what is more delicious than a sugar cookie with buttercream frosting?

How to Make Patriotic Sugar Cookies
You will need: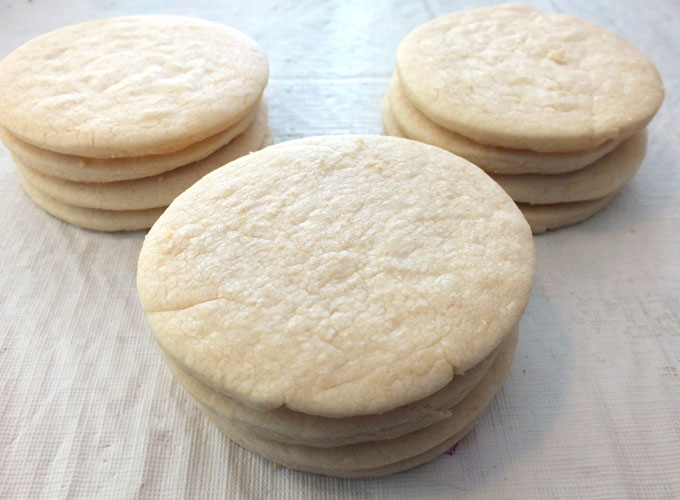 Our Patriotic Sugar Cookies start with our Best Sugar Cookie Recipe.  This sugar cookie dough is easy to work with, tastes great and really holds it's shape during the baking process.  You can find the recipe and detailed instructions on how to make the dough here.  We used basic circle cookie cutters as the base for our Patriotic Sugar Cookies.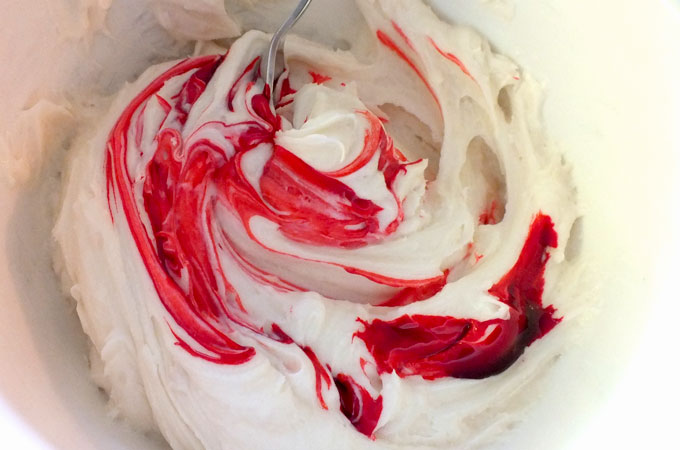 Next, we whipped up a batch of our Best Buttercream Frosting Recipe.  We split this batch into three bowls and colored one batch blue using Americolor Royal Blue Food Coloring, one bowl red using Americolor Super Red Food Coloring and left one bowl white.  You can find our recipe for buttercream frosting here.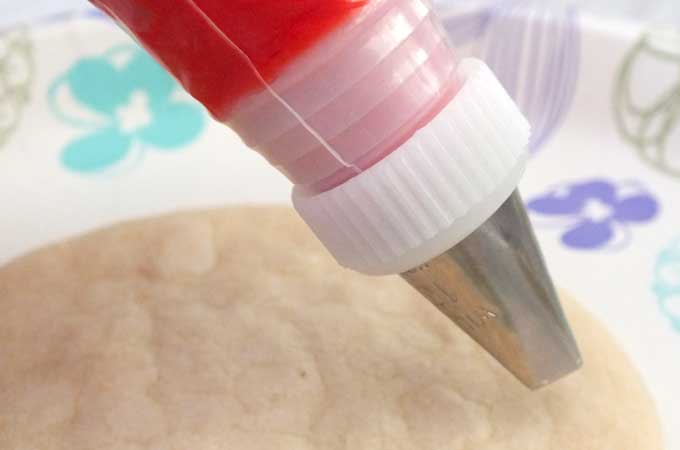 Fill a pasty bag with red buttercream frosting and a Wilton Frosting Tip #102. This is the tip that will allow you to make the small loops that create this flower effect on the cookie.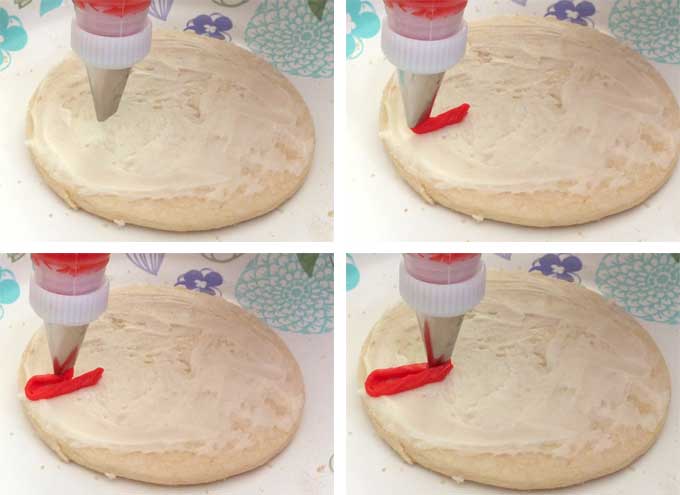 First, add a thin layer of white buttercream frosting to the sugar cookie as a base.  Then you are ready to start decorating.  The flower pattern is made by a creating a circle of small loops using the Wilton #102 tip.  Starting about 1/3 of the way inside the cookie, create a thin loop with red frosting as shown in the picture above.
To get even coverage for these loops, apply them every 1/2 inch or so all the way around the cookie and then go back and fill in the gaps.

Now do the same thing with the white frosting.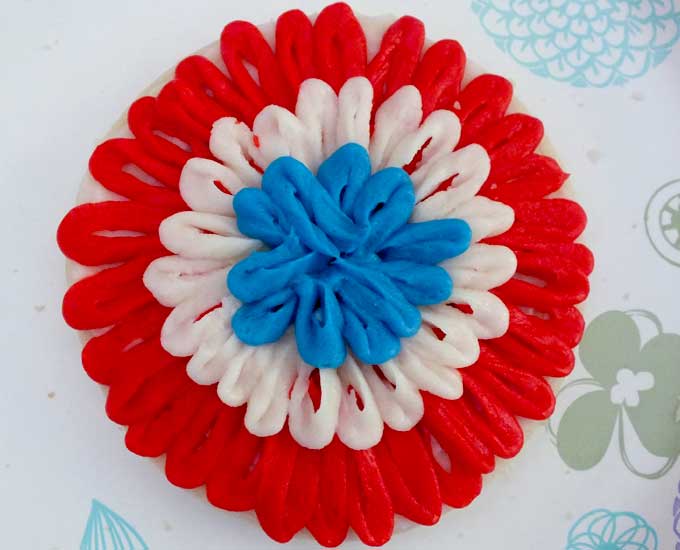 And finally, a third ring of loops with blue frosting for the center of the Patriotic Sugar Cookies.
As a finishing touch, we added an M&M candy.
These cookies are gorgeous, and just perfect for a 4th of July or Memorial Day BBQ or party.  We can't wait to try this cookie decorating technique in other colors!
P.S. Let's stay in touch!  If you liked our Patriotic Sugar Cookies post, [thrive_2step id='10744′]click here to sign up for our Email Newsletter![/thrive_2step]
Or follow us on Pinterest, Facebook and Instagram!
More great 4th of July Recipes …
If you want to stay up-to-date on all our 4th of July Food posts, Follow Two Sisters Crafting on Pinterest!
Follow Two Sisters Crafting's 4th of July Food Board on Pinterest.