Sweet, salty and crunchy our Patriotic Pretzels are a great dessert choice for 4th of July Barbecue or Memorial Day Picnic. Covered in red, white and blue candy, this easy to make treat will really stand out at your Independence Day party.

How to Make Patriotic Pretzel Bites
You will need:
Rold Gold Pretzels – Thins
Rold gold Pretzels – Tiny Twists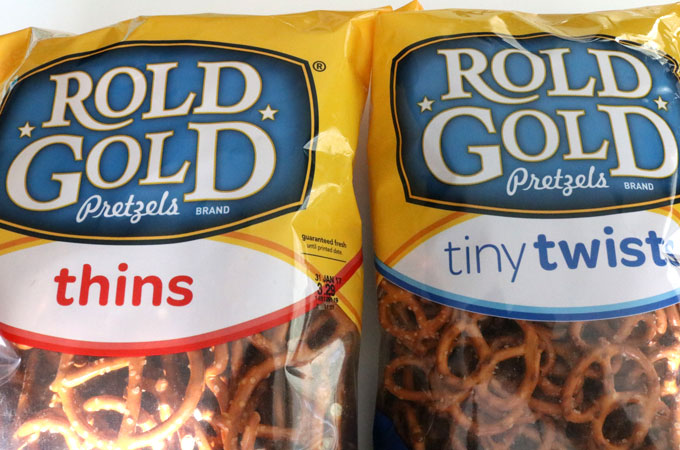 We used both regular sized and mini sized pretzels for our Patriotic Pretzels to shake things up a bit but you can you just one size.
Our Patriotic Pretzels are Red, White and Blue for our Patriotic Pretzels.  We made 18 pretzels of each color, 1/3 regular sized pretzels and 2/3 mini pretzels.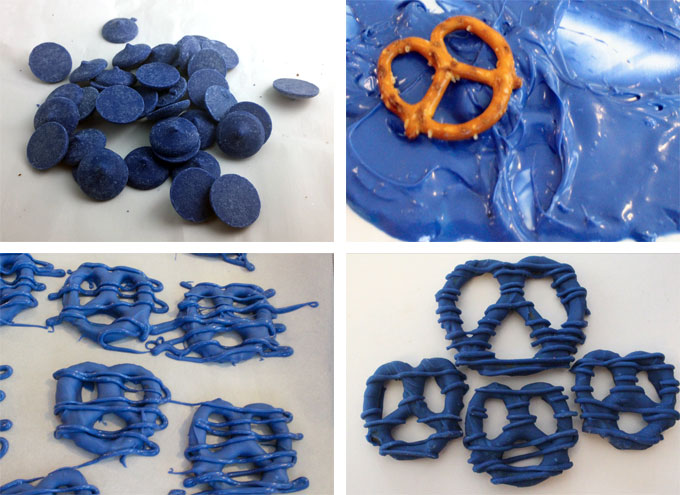 We used 50 Royal Blue Candy Melts to cover 18 pretzels.  We placed them on a piece of parchment paper and melted them in the microwave.  We started at 40 seconds, stirred them and then microwaved them again in 10 second increments until the candy melts were fully melted.  Then we placed a pretzel in the melted candy mixture and used a fork to cover the top area of the pretzel.  When the pretzel was completely covered, we placed the candy covered pretzel on a piece of wax or parchment paper to dry.  
Finally, we drizzled red candy melts on the Blue Patriotic Pretzels for decoration. To do this, we melted 15 Wilton Royal Blue Candy Melts in a Ziploc bag.  Once melted, we cut the tip off the bag and drizzled the candy over the pretzels. Make sure you only cut the very very tip of the bag. You only want a small hole to give yourself more control over the drizzle.  Once the drizzle has hardened you can up the drizzle on the outside and inside of the pretzels with your fingers.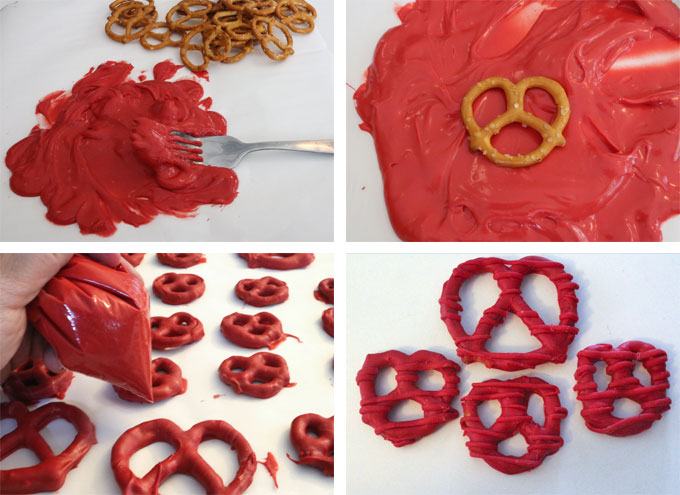 Repeat the process with Wilton Red Candy Melts.  We used 50 candy melts to cover the pretzels and 15 candy melts in a plastic bag for the candy melt drizzle.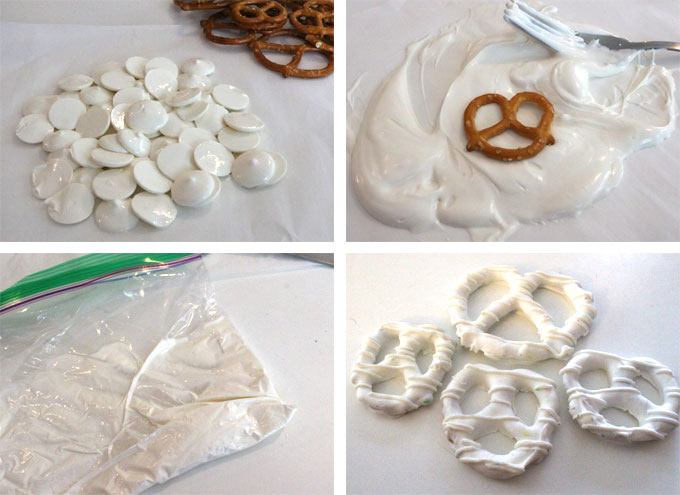 Finally, do the same thing again using Wilton Bright White Candy Melts.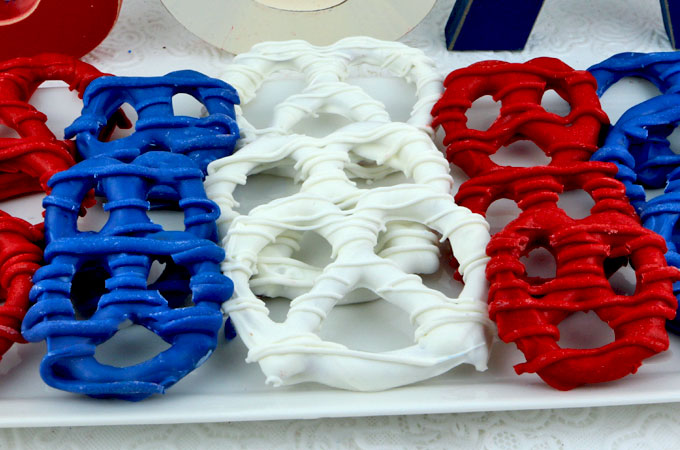 The kids will love helping making these Patriotic Pretzels and what a fun 4th of July dessert!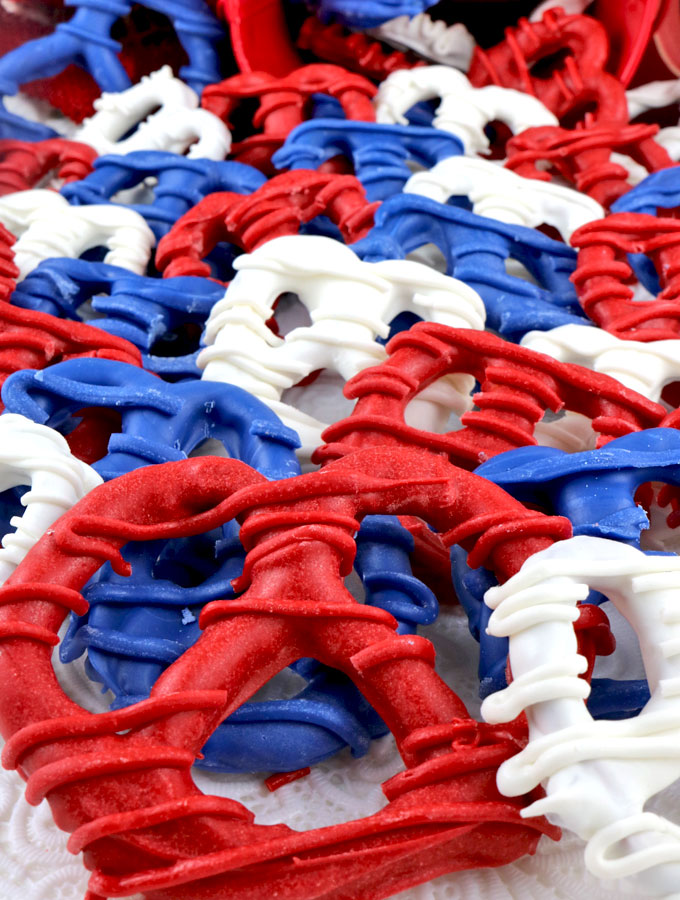 Our Patriotic Pretzels are a fun and delicious Red White and Blue themed treat.  And they could not be easier to make. It is a perfect dessert for a 4th of July part or a Memorial Day barbecue.
P.S. Let's stay in touch!  If you liked our Patriotic Pretzels post, [thrive_2step id='10744′]click here to sign up for our Email Newsletter![/thrive_2step]
Or follow us on Pinterest, Facebook and Instagram!
**This post contains affiliate links but we only recommend products that we actually used and liked. Thanks for supporting Two Sisters Crafting!

More great 4th of July Recipes …
If you want to stay up-to-date on all our 4th of July Food posts, Follow Two Sisters Crafting on Pinterest!
Follow Two Sisters Crafting's 4th of July Food Board on Pinterest.