This Patriotic Cookie Pizza is officially my daughter's new favorite dessert.  It has all of her favorite things: chocolate cookie, ice cream, and sprinkles, and it's in the shape of a pizza.  Heaven! If we could find some way to add something salty, she would be the happiest kid in the world.
How to make a Patriotic Cookie Pizza
You will need:
1 cup butter (Sweet Cream, Salted)
3/4 cup Granulated Sugar
2/3 cup Brown Sugar (packed)
2 Eggs
1 tsp. Vanilla
2 1/4 Cups Flour
2/3 Cup Unsweetened Cocoa Powder
1 tsp. Baking Soda
1/4 tsp. Salt
1 gallon Vanilla Ice Cream
Ghirardelli Chocolate Melting Wafers or Chocolate Chips
Nestle Chocolate Chunk Chips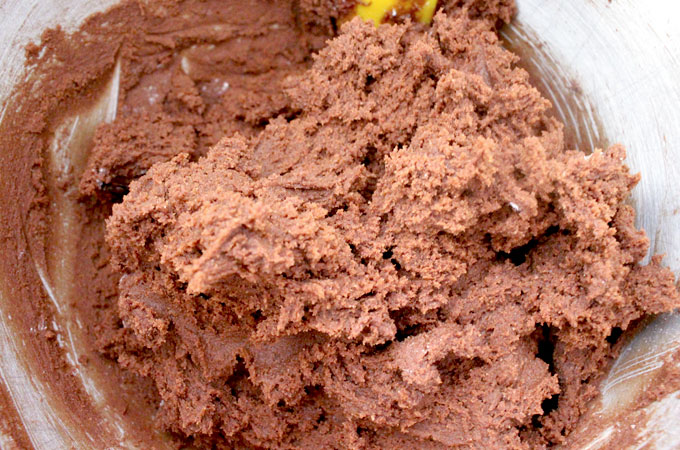 To make the yummy chocolate cookie dough for our Patriotic Cookie Pizza, mix together the dry ingredients (including the cocoa powder) and set aside.  Cream together the butter and white and brown sugar.  Mix in the eggs and vanilla.  Finally, add in the dry ingredients 1 cup at a time.
Pour all of the chocolate cookie dough into a 12″ Pizza Pan.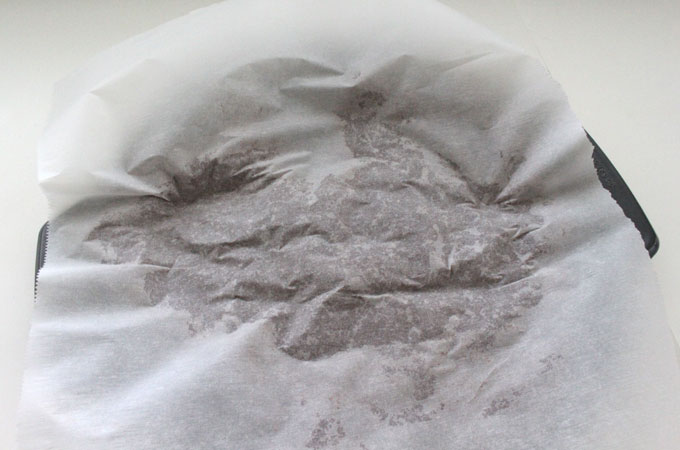 Place a piece of parchment paper on top of the dough and press the dough into the pizza pan.
Once you have the cookie dough evenly pressed into the pan, create a small lip around the edge of the pizza pan.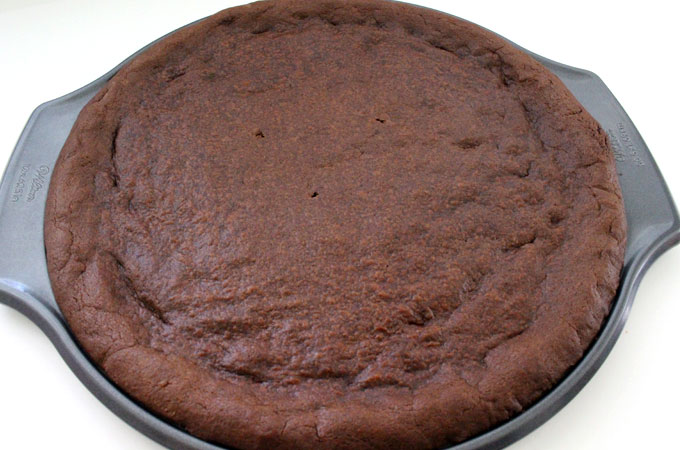 Place the Patriotic Cookie Pizza into an oven pre-heated to 350 degrees and bake for 16-18 minutes.  Allow the cookie to completely cool.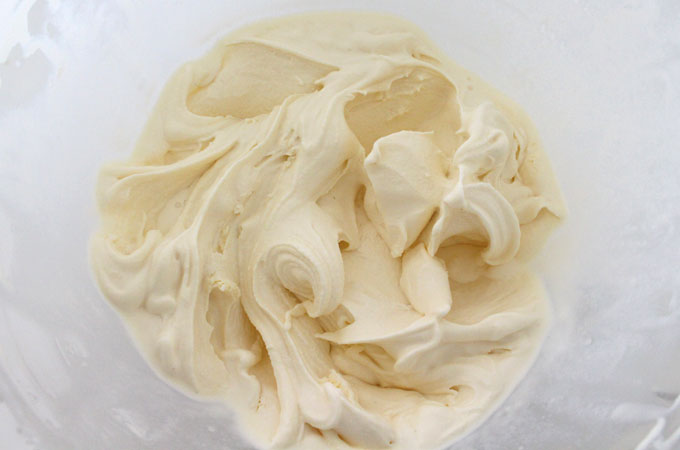 Place 1 gallon of vanilla ice cream in a mixer and briefly mix on a low speed until the ice cream has slightly softened.
Spoon the softened Vanilla Ice Cream into the cookie shell. Place the Patriotic Cookie Pizza in the freezer so the ice cream can harden back up.  We made our cookie pizza the night before and it was perfect by the next morning.

Now is the fun part … decide how you want to top your Patriotic Cookie Pizza.  We picked a mix of Red White and Blue sprinkles and Nestle Chocolate Chunk chips.  (We thought it would be fun to have these oversized chocolate pieces on the pizza but you definitely regular Chocolate Chips.)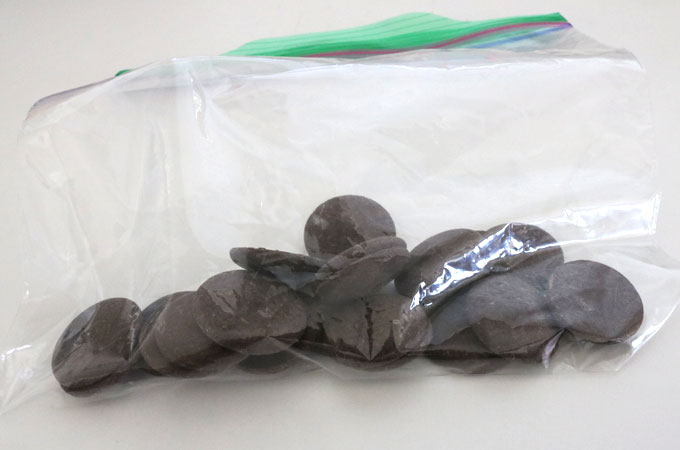 We also wanted a little bit of Chocolate drizzle so we melted 15 Ghirardelli Chocolate Melting Wafers in a plastic bag, cut off a tiny bit of the corner and used that to create the drizzle.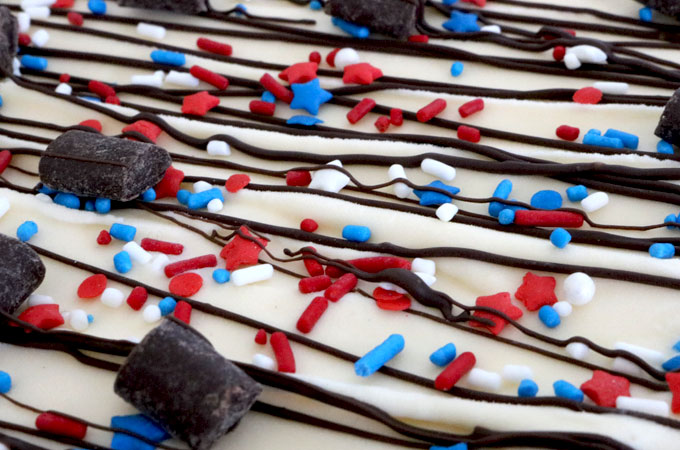 Decorate the top of the Patriotic Cookie Pizza!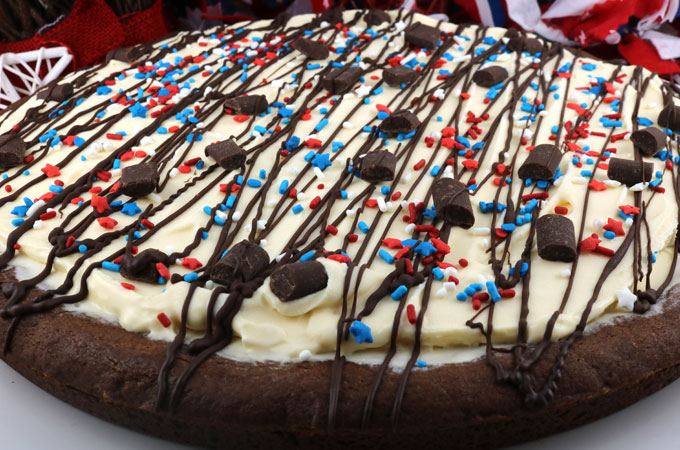 So festive … and so delicious! The cookie is fudgey and dense and it tastes great with the vanilla ice cream.
This Patriotic Cookie Pizza is a perfect Red White and Blue themed dessert for a 4th of July Party, a Memorial Day Barbecue or just as a summer treat for your family.
P.S. Let's stay in touch!  If you liked our Patriotic Cookie Pizza post, [thrive_2step id='10744′]click here to sign up for our Email Newsletter![/thrive_2step]
Or follow us on Pinterest, Facebook and Instagram!
**This post contains affiliate links but we only recommend products that we actually used and liked. Thanks for supporting Two Sisters Crafting!

More great 4th of July Recipes …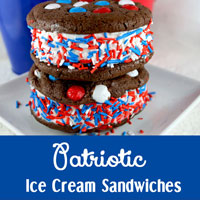 .     
 .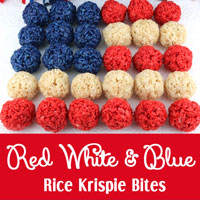 If you want to stay up-to-date on all our 4th of July Food posts, Follow Two Sisters Crafting on Pinterest!
Follow Two Sisters Crafting's 4th of July Food Board on Pinterest.