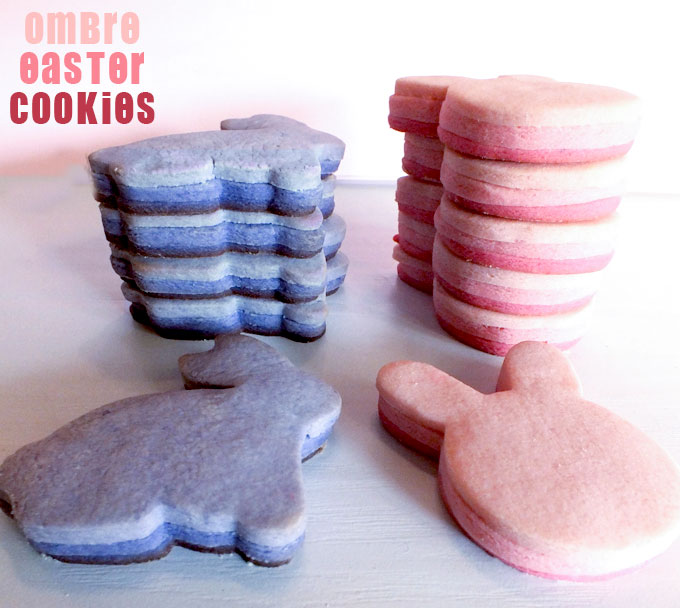 We wanted a fun Easter cookie for our Sunday celebration so we combined our Best Ever Sugar Cookie Recipe with some Easter Bunny Cookie Cutters and came up with these lovely Ombre Easter Cookies.

How to Make Ombre Easter Cookies
Ingredients:
2 cups Butter
2 cups Sugar
2 Eggs
2 tsp Vanilla
4 tsp Baking Powder
6 Cups Flour
Cookie Cutters
The first step for making these Ombre Easter Cookies  is to make the Best Ever Sugar Cookie dough.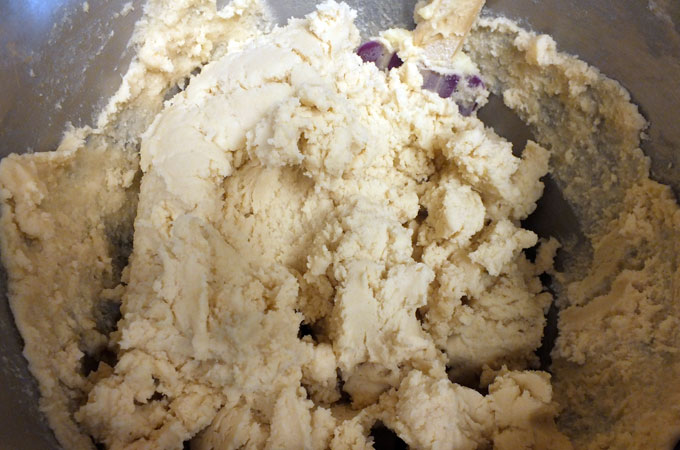 For detailed instructions on how to make this sugar cookie dough, please visit our Best Ever Sugar Cookie Receipe post.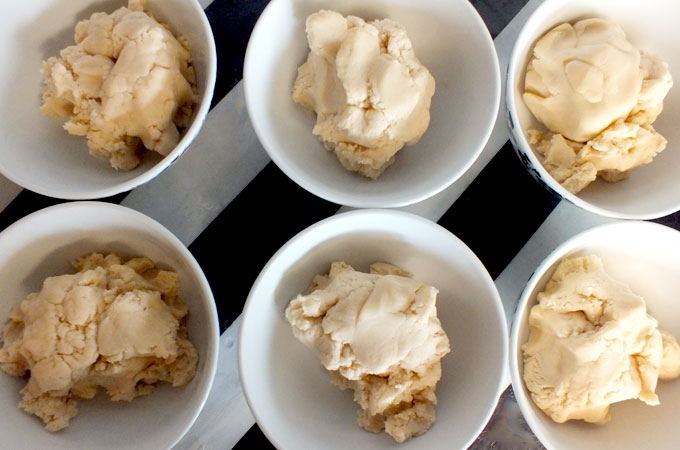 We decided to make pink and purple Ombre Easter Cookies, so I divided the dough equally into six bowls.  Each portion of dough would be a different color.
I used the mixer to add the food coloring to the sugar cookie dough.  For each color (Pink and Purple) I made three shades of dough.  For the lightest I used 3 drops of food coloring, for the middle I used 6 drops and for the darkest (pictured here) I used 9 drops of food coloring.
Here is what I ended up with.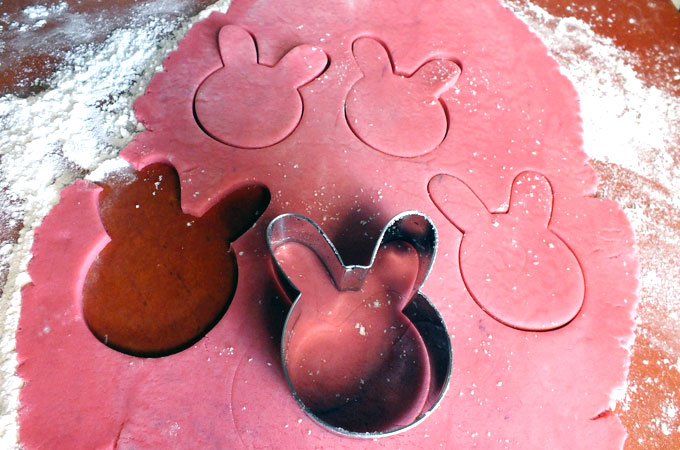 Roll out the darkest shade of dough on a floured board.  The dough should be as thin as you can make it so that it will still hold it's shape without breaking.  This is about 1/8th of an inch wide. Use cookie cutters to cut-out your cookie's first layer.  I used an Easter Bunny head.
Place your first layer on a cookie sheet.
Using the middle shade of dough, cut out more cookies using the same cookie cutter.  Place this second layer on the first as shown in the picture above.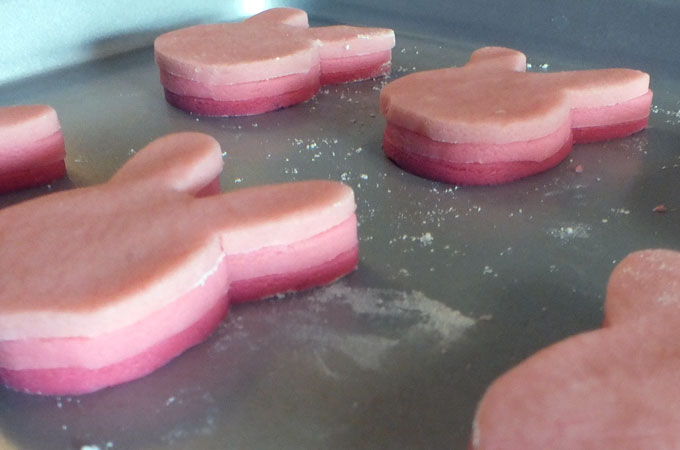 Repeat this process with the lightest shade of cookie dough.
Bake the cookies in a 375 degree oven for 6-8 minutes.  I normally bake these sugar cookies in a 350 degree oven but I increased the temperature a bit because of the thickness of the cookie. Watch them closely though, you don't want brown edges.
I think the Ombre pattern turned out really pretty. These Ombre Easter Cookies are going to taste really great with some coffee at Easter Sunday Brunch!

If you want to stay up-to-date on all our Easter Craft posts, Follow Two Sisters Crafting on Pinterest!
Follow Two Sisters Crafting's Easter Food Board on Pinterest.