You'll only need pretzels, candy melts and googly monster candy eyeballs to make these scary, sweet and salty Monster Pretzel Bites.  This fun Halloween dessert will be a big hit at your Halloween Party this year and would be great for a Fall Bake Sale. And did we mention how easy they are to make and how delicious they taste? 

How to Make Monster Pretzel Bites
You will need:
Rold Gold Tiny Twists Pretzels
Plastic Sandwich Bags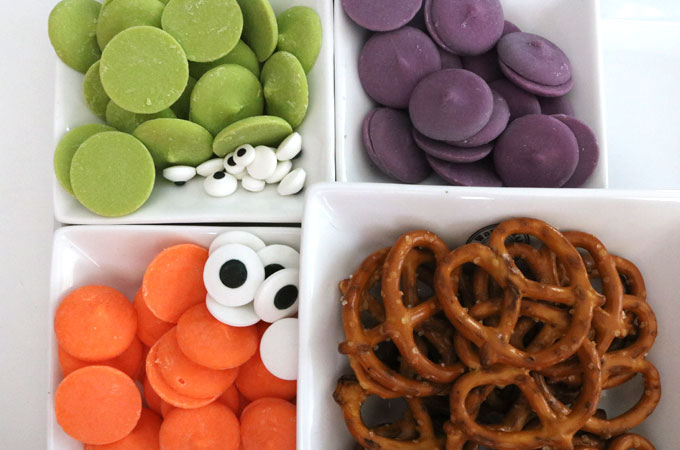 Our Mummy Pretzel Bites are made with Pretzels and Candy Melts.  We used Bright Green, Orange and Purple but there are a lot of other great Halloween color combinations you could use. You'll also need a package of Wilton Candy Eyeballs!  The candy eyeballs come in a couple of different sizes if you want to have some really fancy Monster Pretzel Bites.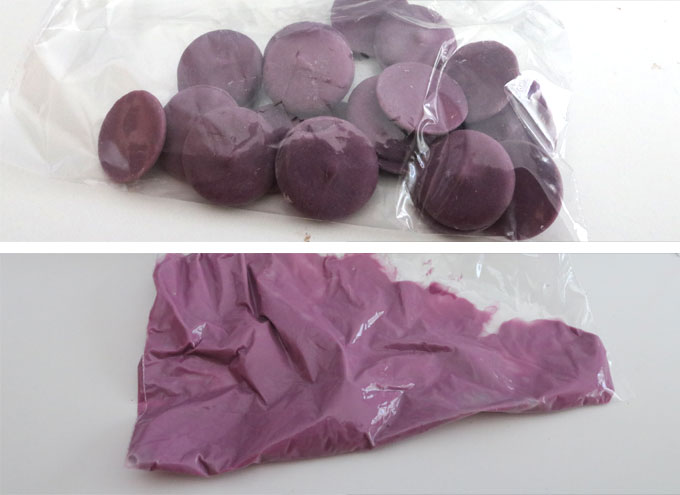 Place 15-20 Candy Melts in a sandwich bag. Melt the candy melts in the microwave.  Start with 30 seconds, open the microwave and then check the candy melts. Massage the melts around in the bag. Then continue to melt at 10 second intervals until they are all completely melted.
Snip off a very tiny piece on one of the bottom corners of the plastic sandwich bag.  First, squeeze the melted candy melt mixture into the holes of the pretzel.  Let the candy melt mixture harden before moving on to the next step.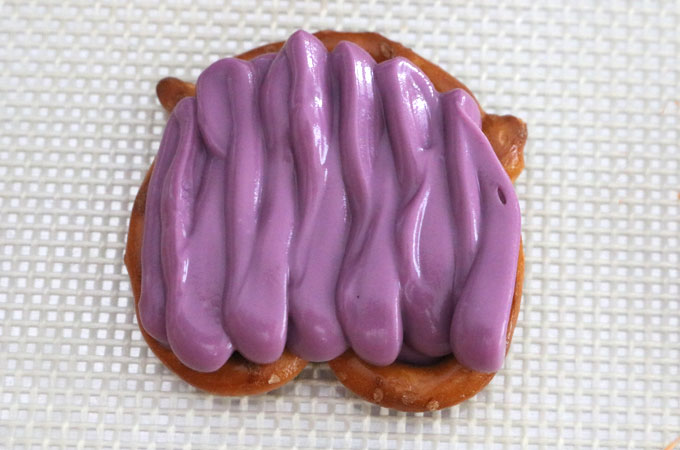 Once the candy melt mixture has firmed up, re-melt the candy in the plastic bag and get ready to add the Monster fur.  We just drizzled on the candy melt mixture, back and forth until the top of the pretzel is covered.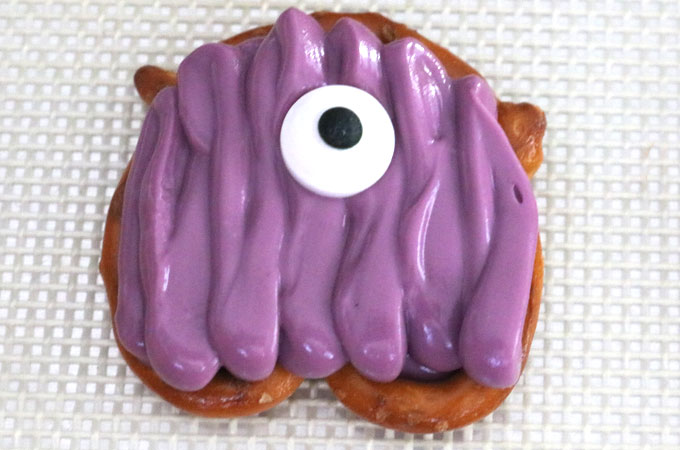 Before the monster fur hardens, add your Wilton Candy Eyeballs in various configurations.
We made three colors of Monster Pretzel Bites and gave them various numbers of Candy Eyes because, obviously not all monsters have two eyes 🙂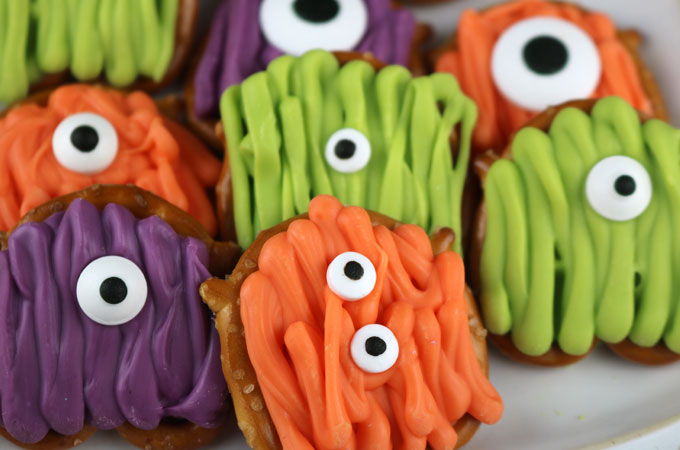 Monster Pretzel Bites … so very easy to make and so delicious to eat.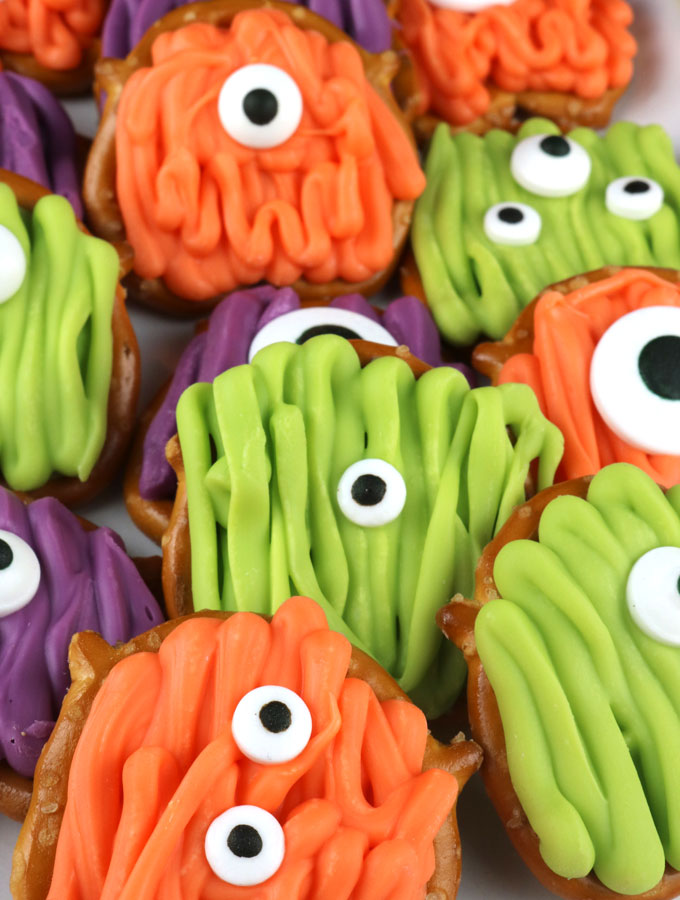 Scary, sweet and salty!  These Monster Pretzel Bites will be a big hit at your Halloween Party this year and would be great for a Fall Bake Sale.  And don't forget your family, they'll love them too!
P.S. Let's stay in touch!  If you liked our Monster Pretzel Bites post, [thrive_2step id='10744′]click here to sign up for our Email Newsletter![/thrive_2step]
Or follow us on Pinterest, Facebook and Instagram!
**This post contains affiliate links but we only recommend products that we actually used and liked. Thanks for supporting Two Sisters Crafting!
More Fun Halloween Recipes …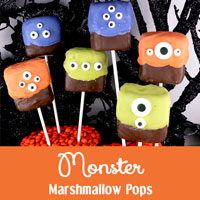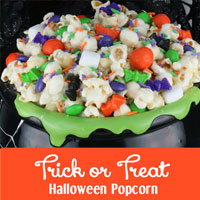 If you want to stay up-to-date on all our Halloween posts, Follow Two Sisters Crafting on Pinterest!
Follow Two Sisters Crafting's Halloween Food board on Pinterest.