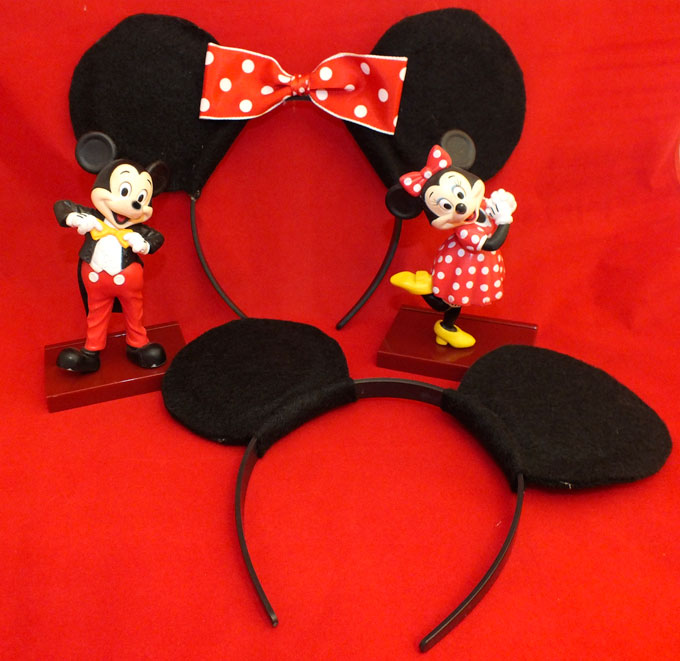 The Minnie Mouse Ears and Mickey Mouse Ears were the first project we found and ended up inspiring us to go with a Mickey and Minnie party theme. We found a few posts of people who had made them and we took that, added our own touches and ended up with beautiful DIY Mickey & Minnie Mouse Ears that everyone at the party wanted and wore. 

How to Make DIY Mickey & Minnie Mouse Ears
You will need:
Oatmeal boxes
Red wrapping paper
Red & White Polka Dot wrapping paper
The Headband:  Some of the tutorials we found called for the headbands to be covered with felt or to be painted black. We lucked out and found some thin black plastic headbands that you can buy in bulk on Amazon.
The Ears: We cut the ears out of black felt using a Mickey Ears Template that we found on the Disney website.  You need two cut-outs for each set of ears.  But please note, we increased the overall size of this template by about 1/2″.  (We thought the ears from the Disney template as downloaded looked more like bear ears than mouse ears.)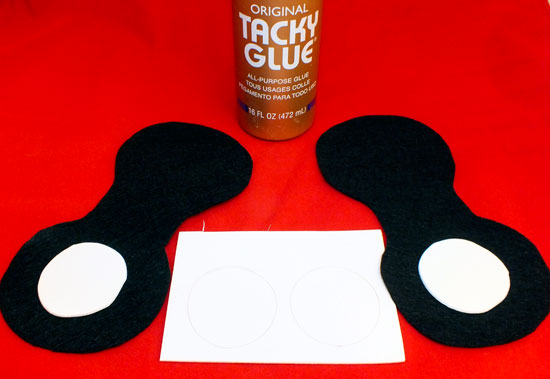 The ears need a little support so they won't flop around once they are attached to the head band.  We glued a circle that we cut-out from the thin foam to one side of each of the the felt ears.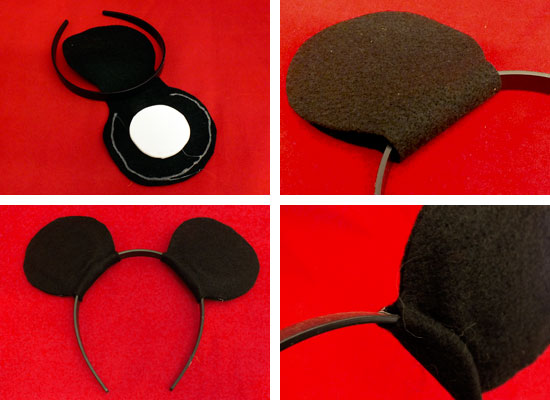 You fold the felt ear around the head band and then hot glue around the edges of the ear.  We also hot glued the ear to the headband at the bottom fold so the ear would stay in place on the headband.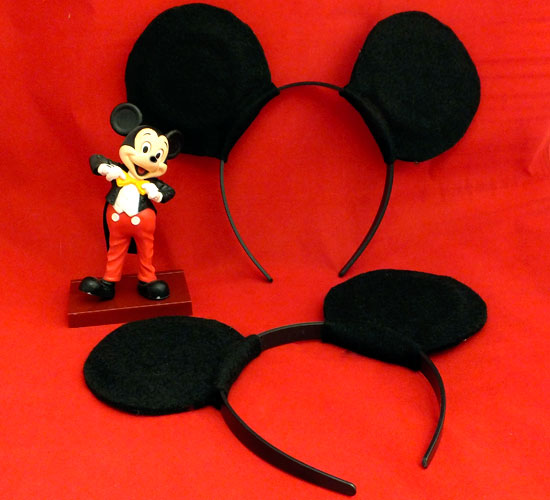 That's it – you are done with the DIY Mickey Mouse Ears.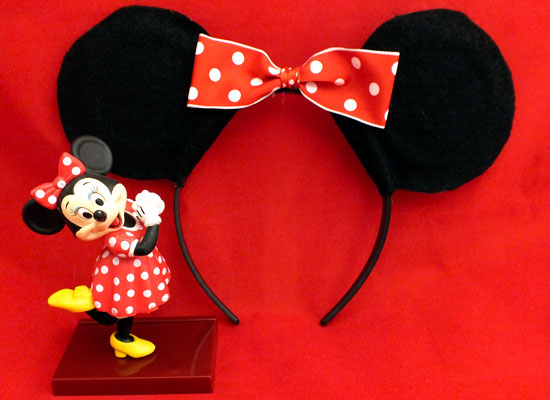 For the DIY Minnie Mouse Ears, we created a bow from the Red and Polka dot ribbon and hot glued it to the headband between the two ears.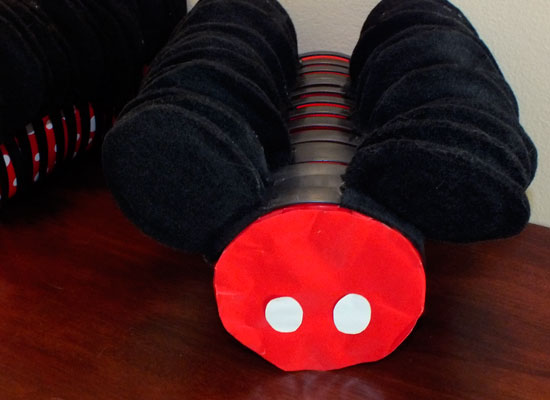 Now we needed a stand for the ears.  We covered an oatmeal box in wrapping paper and added two white circles to the end.  Ta-daa … Mickey Pants!
The DIY Mickey & Minnie Mouse Ears were right by the front door on the day of the Mickey Mouse Birthday Party and every party-goer (even the Mom's and Dad's) got a set as they arrived.   We've got ears! Say Cheers!

P.S. Let's stay in touch!  If you liked our DIY Mickey & Miniie Mouse Ears post, [thrive_2step id='10744′]click here to sign up for our Email Newsletter![/thrive_2step]
Or follow us on Pinterest, Facebook and Instagram!
**This post contains affiliate links but we only recommend products that we actually used and liked. Thanks for supporting Two Sisters Crafting!



More Fun Mickey Mouse Party Ideas …
If you want to stay up-to-date on all our Mickey Mouse Party posts, Follow Two Sisters Crafting on Pinterest!
Follow Two Sisters Crafting's Mickey Mouse Party Ideas board on Pinterest.