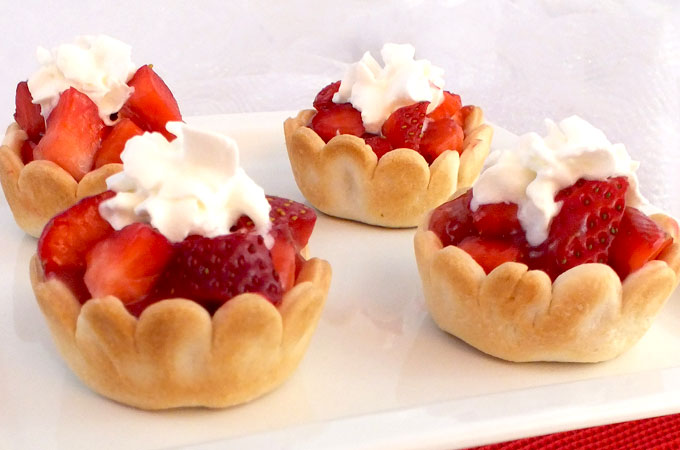 There is nothing that says spring to me more than strawberries and no Easter celebration is complete without strawberries. We usually have strawberry shortcake, so this year I wanted to shake things up. The mini pies we did at Thanksgiving turned out so cute, Laurie and I decided to try Mini Strawberry Pies. To make the pies more fun, and spring-like, we used a flower cookie cutter for the crust and they turned out so cute. I think the family is going to love them.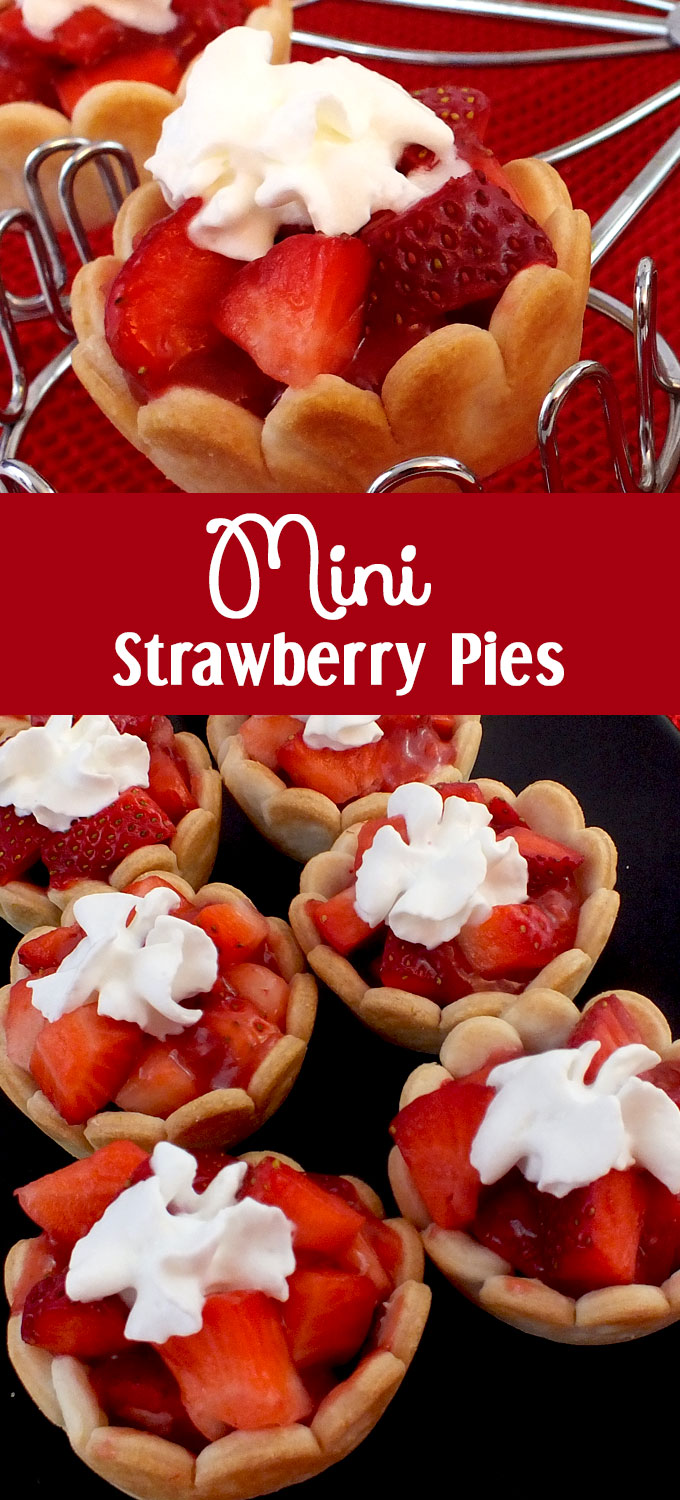 How to Make Mini Strawberry Pies
Ingredients:
Scalloped Cookie Cutter
Pie Crust Dough
Muffin Tin
Strawberries
Sugar
Corn Starch
Whipped Cream
To make our mini pie shells a little fancier, we used this scalloped cookie cutter.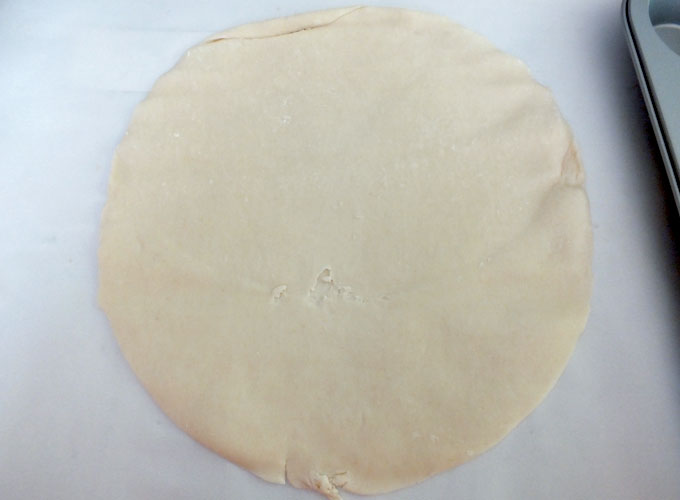 We used refrigerated pie crust sheets to save some time. They are very easy to use and bake up great.  But if you have a good pie crust recipe, that obviously will work too.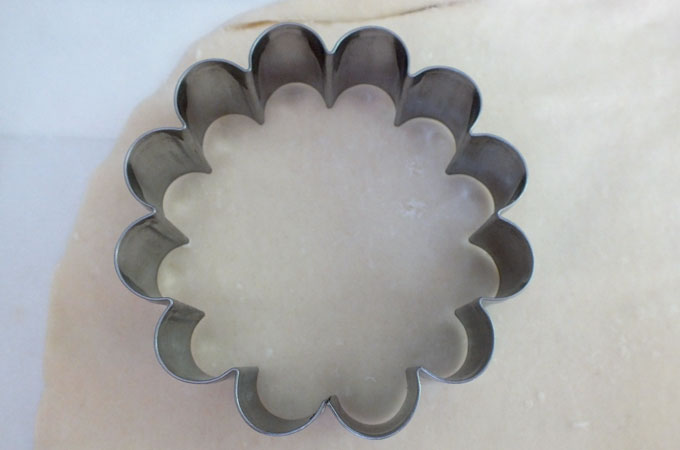 Using our scalloped cookie cutter, we cut out our pie shell dough.
Then we gently pressed the scalloped cut out into the muffin tins.  Super easy.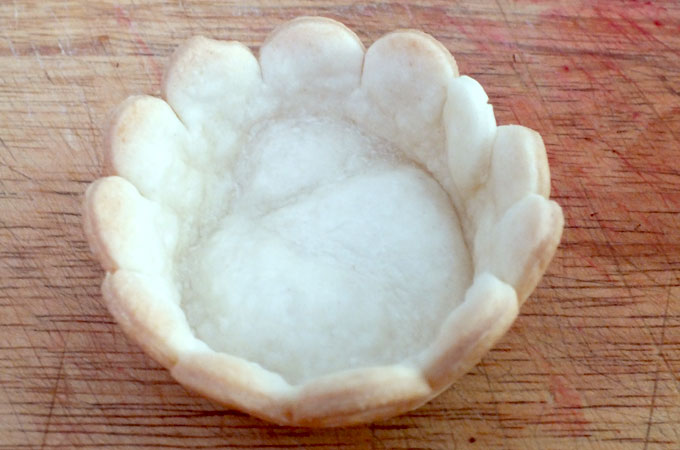 We baked the pie shells in the oven according to the instructions on our packaged pie crush dough.  This is what they looked like out of the oven.
While the pie crusts cooled, we prepared our fresh strawberries.  After washing them, we cut them up into small chunks.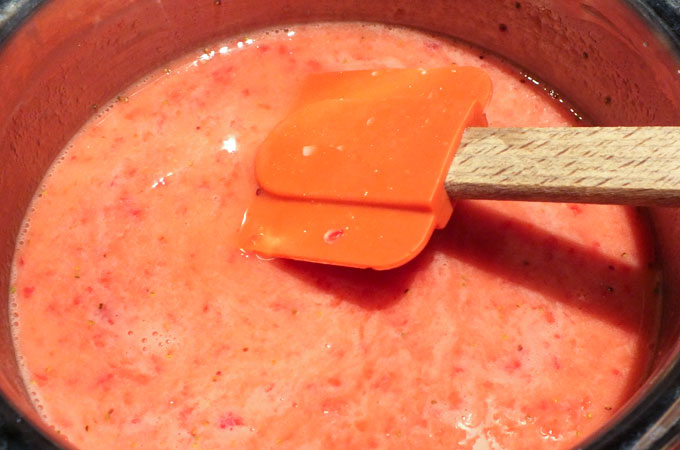 For the strawberry glaze, we blended one cup of chopped up strawberries in the blender, added sugar to taste and 1 tsp of cornstarch and cooked the mixture on medium-low heat until it reduced and thickened.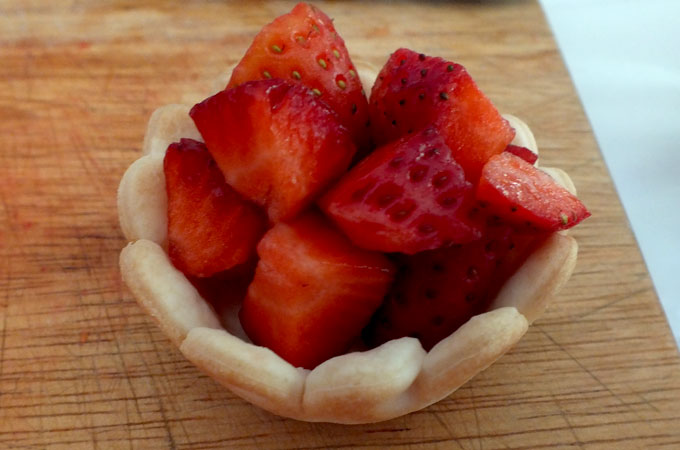 To assemble our Mini Strawberry Pies, we filled the mini pie crust with cut-up strawberries.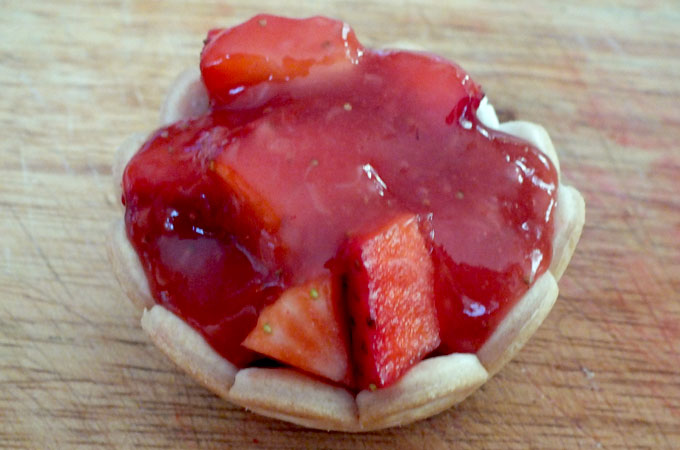 And then we added a spoonful of the strawberry glaze.   We chilled the Mini Strawberry Pies in the refrigerator until the strawberry glaze had set.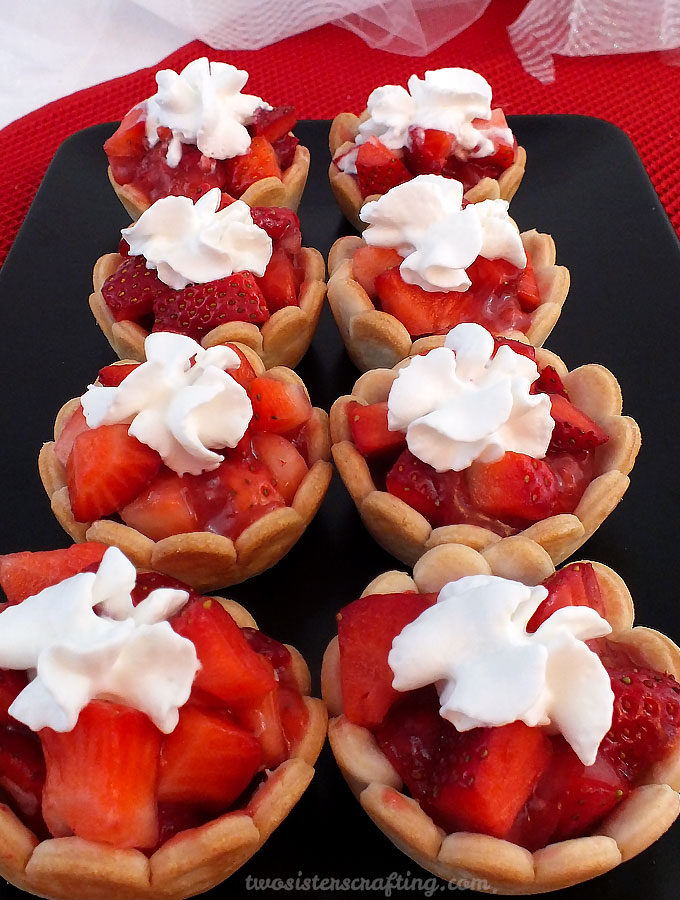 Finally, we topped our Mini Strawberry Pies with a dollop of whipped cream.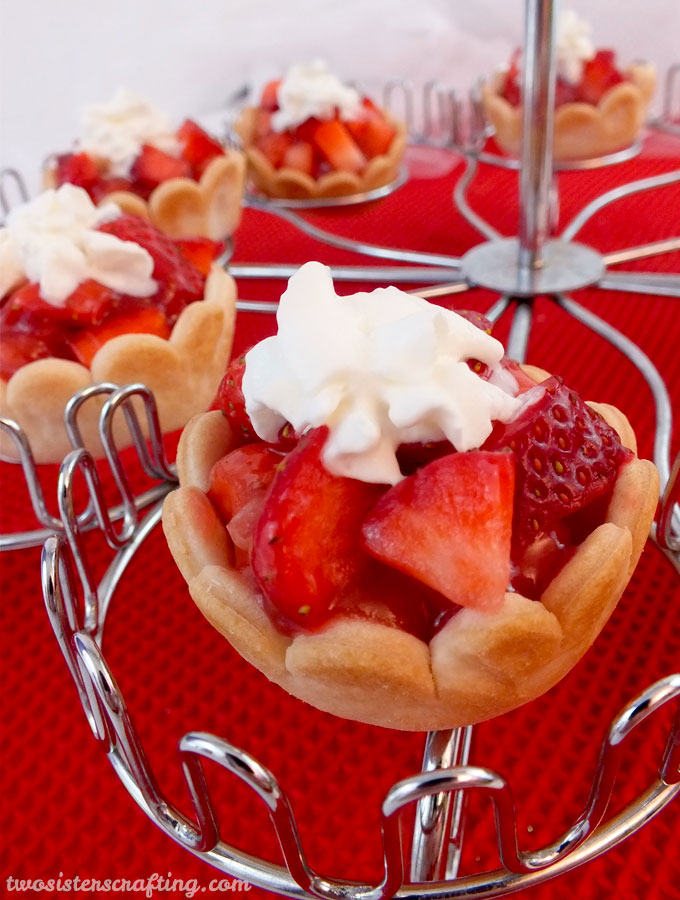 These Mini Strawberry Pies are so easy to make and taste just as good as a regular strawberry pie.  These individual pies are great for a brunch or a party.  Everyone always loves them.

If you want to stay up-to-date on all our Easter Food posts, Follow Two Sisters Crafting on Pinterest!
Follow Two Sisters Crafting's Easter Food Board on Pinterest.