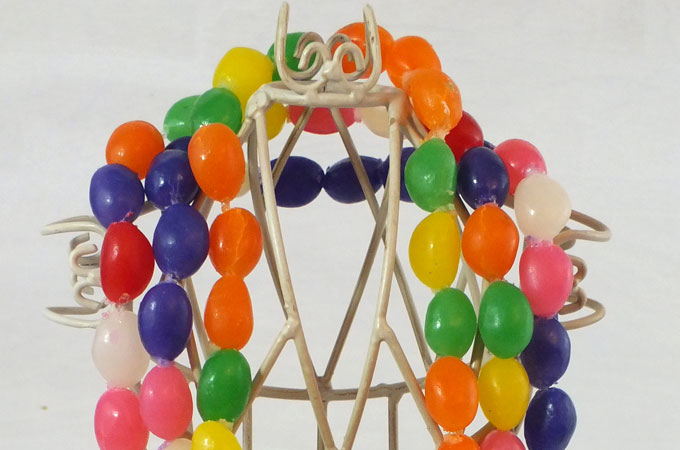 Last year we made some Easter Candy Necklaces, the ones made out of Jelly Beans turned out the best so we made some more for this year's Easter celebration.  These Jelly Bean Easter Necklaces are super easy to make and are a fun addition to family Easter baskets!


How to Make Jelly Bean Easter Necklaces
You will need:
First step, sort the Jelly Beans by color so it will be easier to create some pretty patterns.  This is two large bags of Jelly beans and we made three necklaces, ate quite a few and had plenty of Jelly Beans left over for Easter.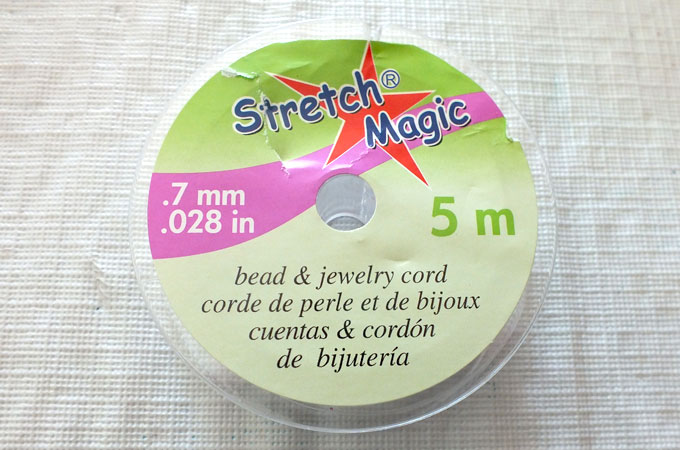 We used stretchy thread so the Jelly Bean Necklaces would be a bit more durable. You can find this thread in the Jewelry and Beading section of your local craft store.
This project couldn't be easier.  We decided on a color scheme.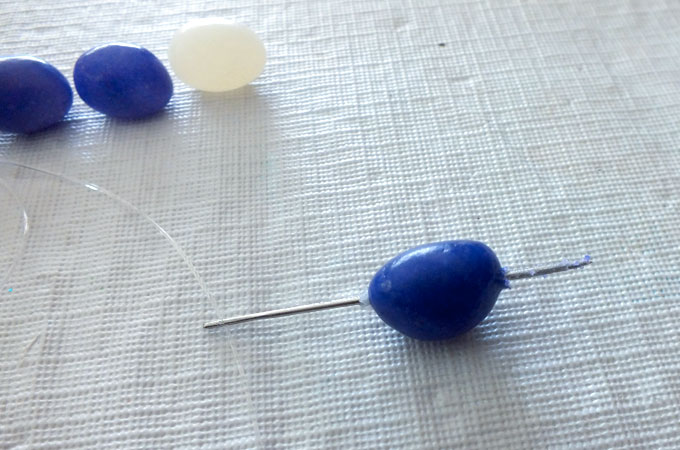 Then use the needle to start building the Jelly Bean Easter Necklace.
The needle gets really sticky from the insides of the Jelly Beans so we had to wipe it off a couple of times during the stringing process.  But other than that the process was very simple.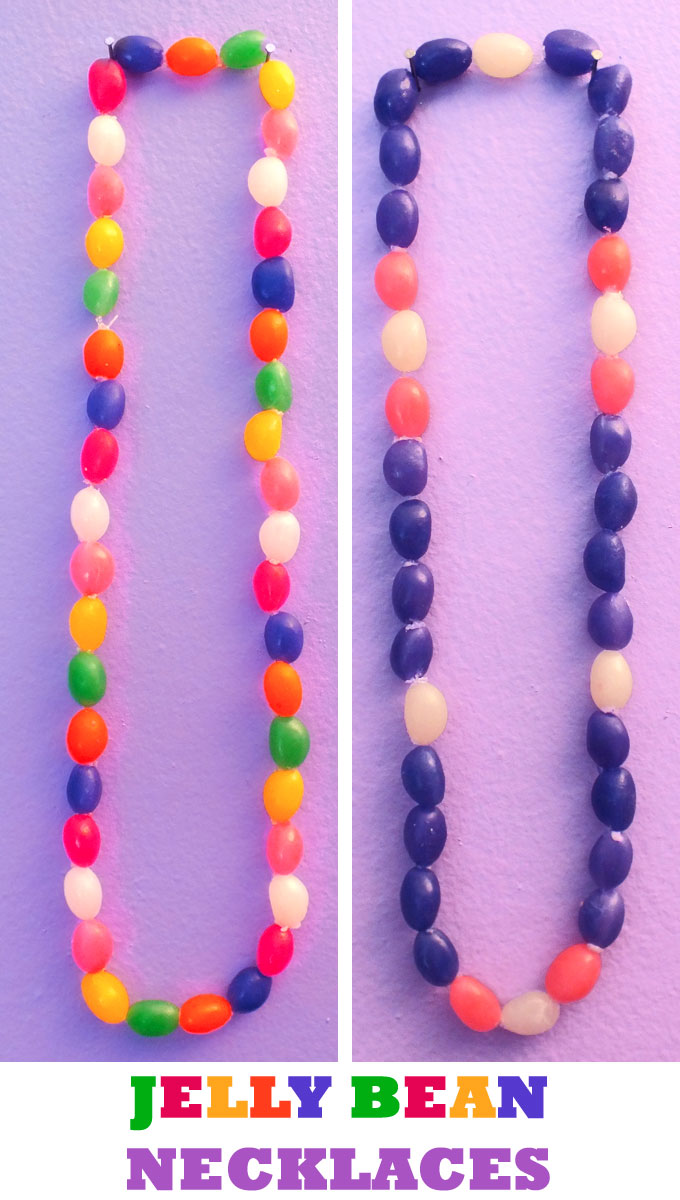 These Jelly Bean Easter Necklaces turned out so cute and were so easy to make!  We highly recommend you add this to your Easter Craft project list this year.

P.S. Let's stay in touch!  If you liked our Jelly Bean Easter Necklaces post, [thrive_2step id='10744′]click here to sign up for our Email Newsletter![/thrive_2step]
Or follow us on Pinterest, Facebook and Instagram!
**This post contains affiliate links but we only recommend products that we actually used and liked. Thanks for supporting Two Sisters Crafting!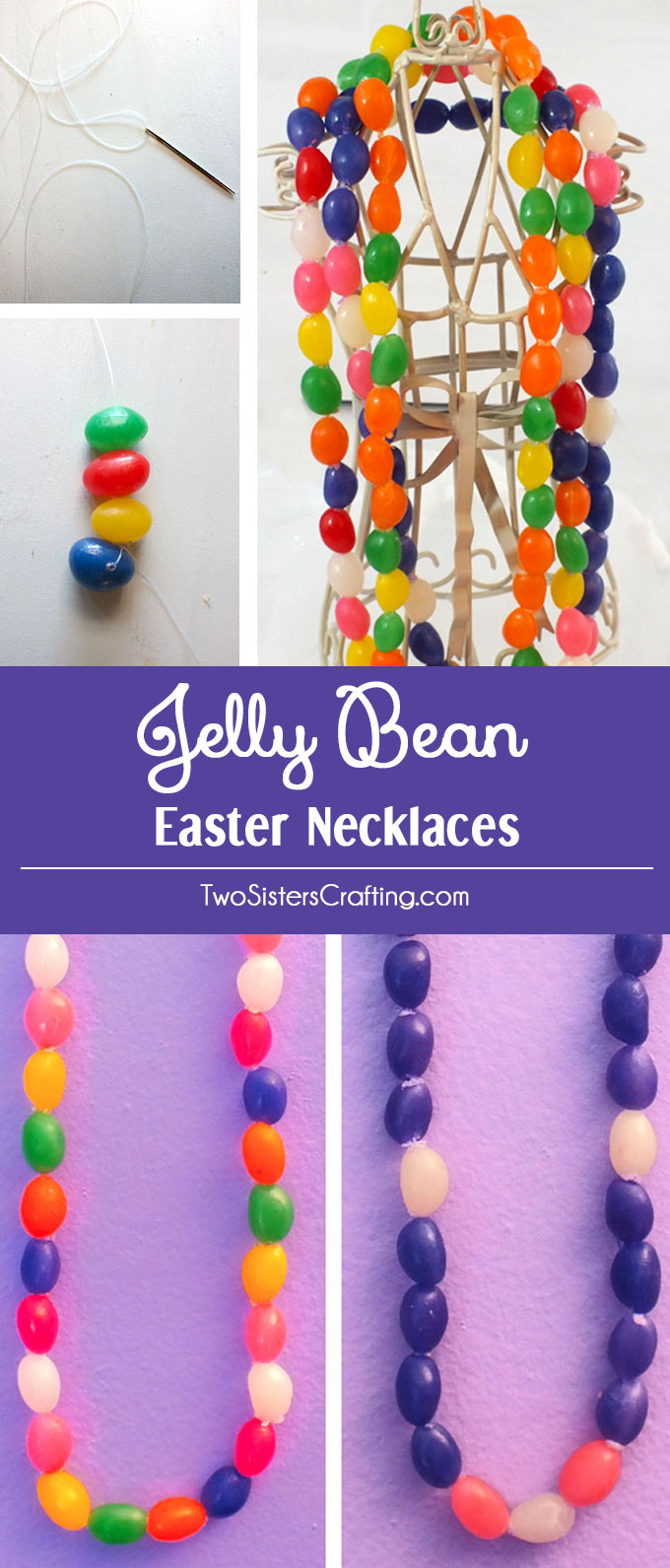 More great Easter Crafts …
If you want to stay up-to-date on all our Easter Craft ideas, Follow Two Sisters Crafting on Pinterest!
Follow Two Sisters Crafting's Valentine's Day Treats board on Pinterest.