How to Make Ruffled Streamers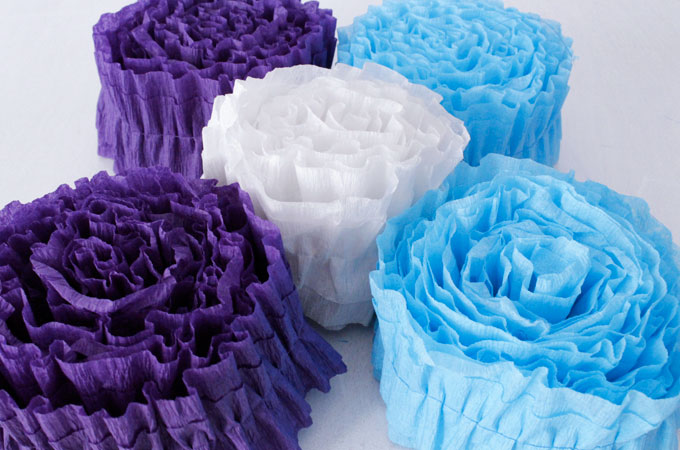 We love these ruffled streamers, they are such a great party decoration.  We made them for our Frozen Birthday Party and we definitely wanted to hang some behind the dessert table at our Dinosaur Party too.  They are so pretty, so inexpensive and so easy to make.   We explain how to make ruffled streamers with pictures and step by step instructions so you will be able to make them for your next party.
How to Make Ruffled Streamers
You will need:
Crepe paper streamers
Sewing Thread
Sewing Machine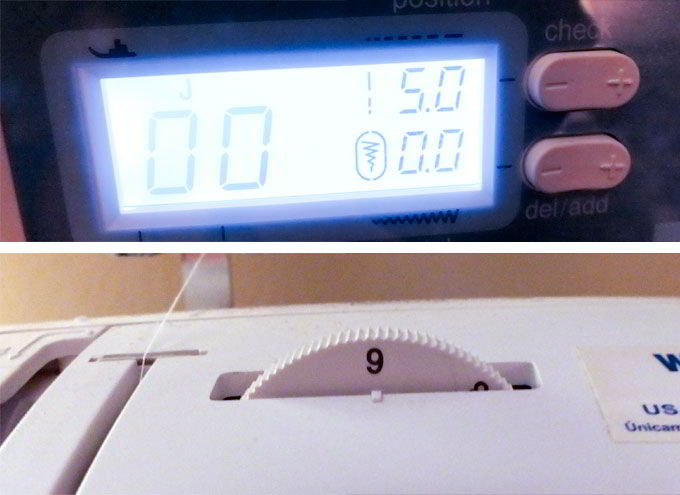 The key to this process is changing the tension on your sewing machine.  Change your settings to create a long stitch with as much tension as possible.  I changed my stitch length to 5.0 which is what I use for gathering and then I cranked up the tension wheel to 9.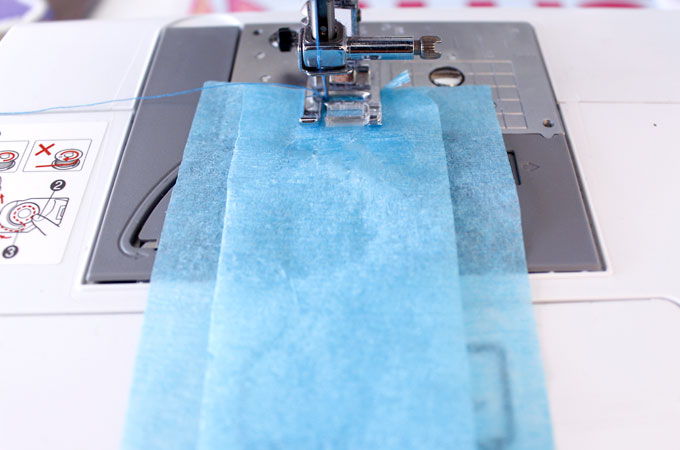 Each gathered DIY Ruffled Streamer is made from three pieces of crepe paper streamer – they length of which depends on how where you are going to be hanging up the streamers.  When deciding how long to cut the crepe paper pieces, add a 1-2 fee to compensate for the gathers!  In the picture above, there are two blue crepe paper strips barely overlapping for the back layer. And then I added a blue crepe paper strip over the middle of the two blue strips.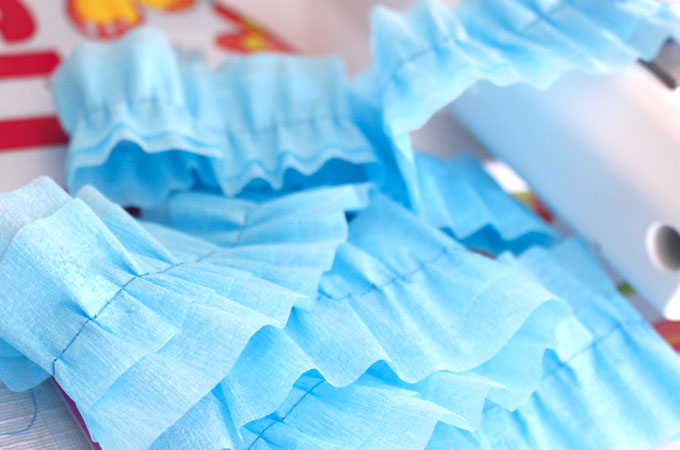 The next step is fast and easy. Just make a straight seam down the center of the middle streamer.  The increased tension on the machine will cause the streamer to automatically ruffle up as you sew.
The Ruffled Streamers are also re-useable and roll up nicely for storage.
The ruffled streamers are so pretty.  We made them in white, blue and purple to match the color scheme of our Dinosaur Party.
We hung the Ruffled Streamers using extra strong glue dots.
Here are our pretty and colorful ruffled streamers behind our dessert table at our Dinosaur Party.  They were just what we needed to add some excitement, establish our color scheme and set the scene for the party!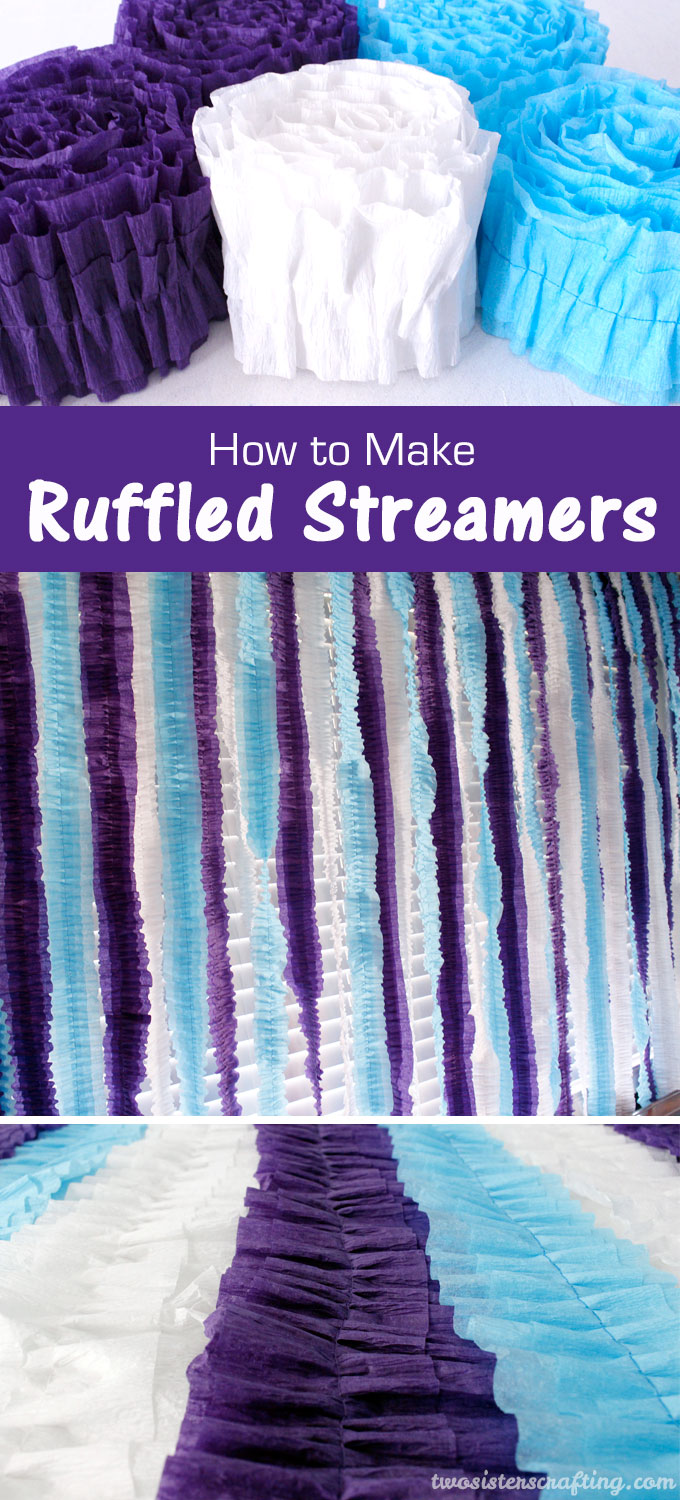 **This post contains affiliate links but we only recommend products that we actually used and liked. Thanks for supporting Two Sisters!