PINTEREST WIN – I love Pinterest.  I am sure anyone that has found this website feels the same way.  There are a ton of "helpful hint" pins out there.  I always read them because I can use all the helpful hints I can get.  One of the ones that I found that TRULY works is washing your fruits and vegetables in a water and white vinegar solution.  We started doing this with our grapes because it never seems like grapes get clean. Recently we started doing it with our strawberries too.  I was hesitant at first.  I thought the strawberries might absorb the vinegar, but they don't.
How to Clean Fruits and Vegetables: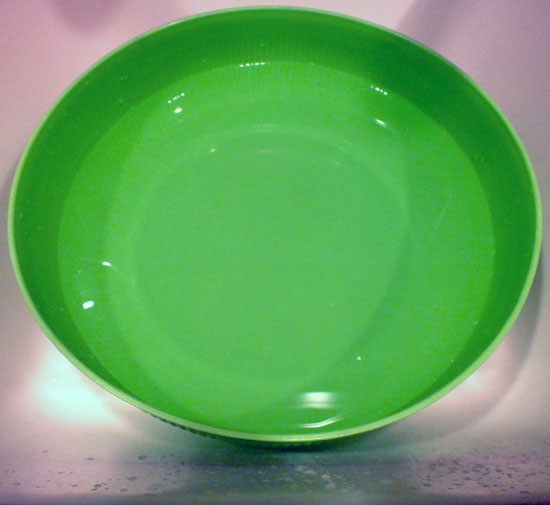 The pin I saw suggests filling your sink with water and then adding a cup of vinegar.  I have weird cleaning issues and never think the sink is clean enough, so we take a plastic bowl that I bought for some random party, and fill it with water and about a ½ cup of white vinegar.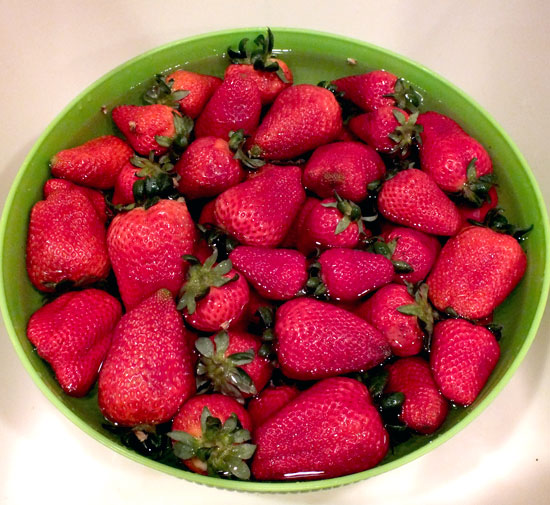 Soak them for about 10 mins.  (I usually end up soaking them longer because I forget about them.)
Transfer the fruit to a colander and rinse them off thoroughly.  You will know if you didn't rinse them off well enough because you'll taste a hint of vinegar.
This is a picture of the water after the strawberries were taken out. Gross right?  One of the side benefits of soaking them in the water/vinegar solution is that they last significantly longer too.  This is definitely the best way to clean fruits and vegetables and I will never do it any other way. Thanks, Pinterest!
Pinterest Inspiration: