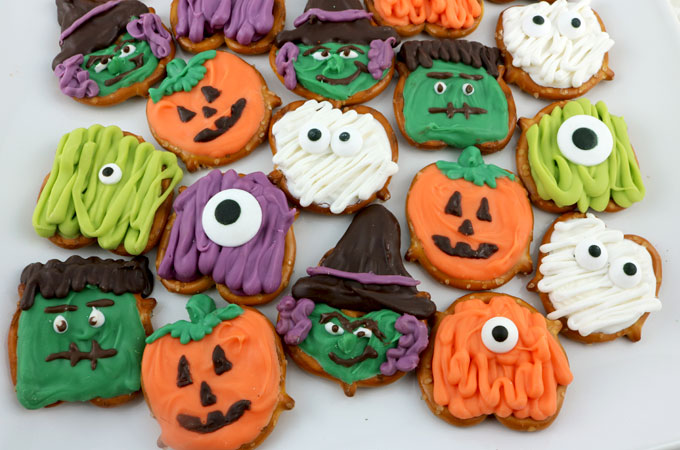 Nancy and I went a little pretzel bite crazy this Halloween season.  We got the idea to do the pumpkins, and then everything snowballed.  By the time we finished, we had created five different Halloween Pretzel Bites. I would be hard pressed to tell you which one if my favorite.  They were all fun to do, and had the added benefit of being delicious!
How to Make Halloween Pretzel Bites
You will need:
Rold Gold Tiny Twists Pretzels

Plastic Sandwich Bags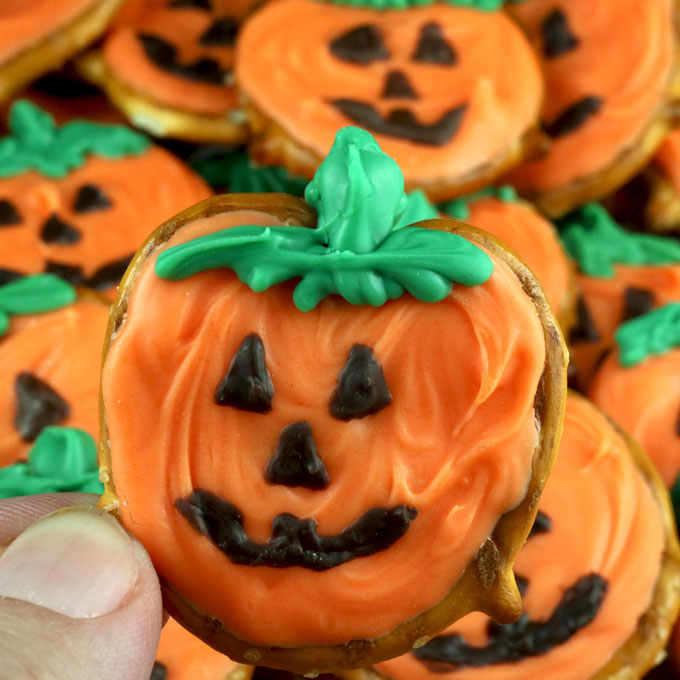 P.S. Let's stay in touch!  If you liked our Halloween Pretzel Bites post, [thrive_2step id='10744′]click here to sign up for our Email Newsletter![/thrive_2step]
Or follow us on Pinterest, Facebook and Instagram!
**This post contains affiliate links but we only recommend products that we actually used and liked. Thanks for supporting Two Sisters Crafting!
More Fun Halloween Recipes …