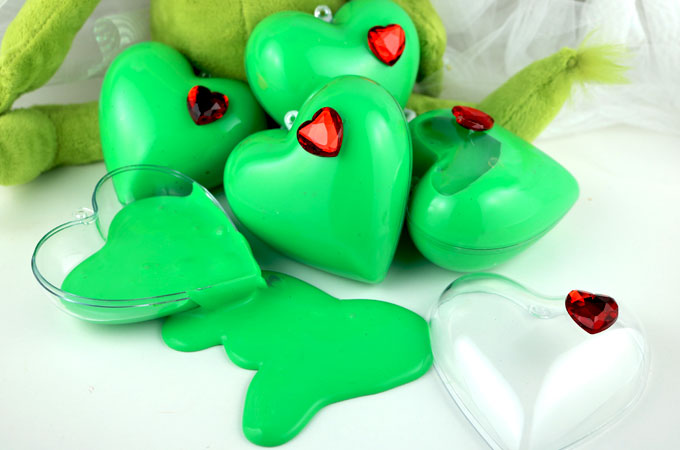 There are two kinds of people of this world .. those that like Slime and those that don't.  We are Slime lovers in this family.  It is so easy to make at home and we always have some kicking around.  We think our Grinch Slime version is especially fun.  It would be a great Stocking Stuffer or How the Grinch Stole Christmas Party Favor.

How to Make Grinch Slime Stocking Stuffers
You will need: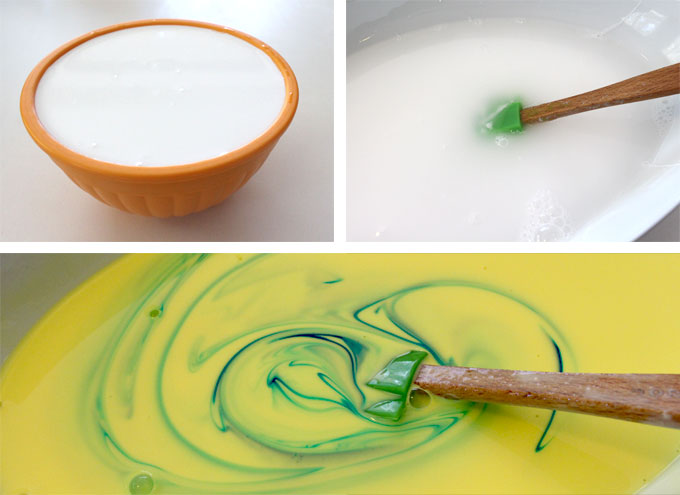 The first step in making this homemade Gak that we call Grinch Slime is to pour 1 cup of Elmer's Glue into a bowl.  Next add 1 cup of HOT water.  It's important to use the hot water.  If you use cold or only tepid water you will get a crumbly slime – not fun!  Hot water is definitely the way to go – as hot as you can get from the tap but you don't need boiling water.   Stir the water and the glue  until it is completely mixed.  Now add a few drops of food coloring to get a Grinch Green color.  We used yellow and then added a single drop of blue.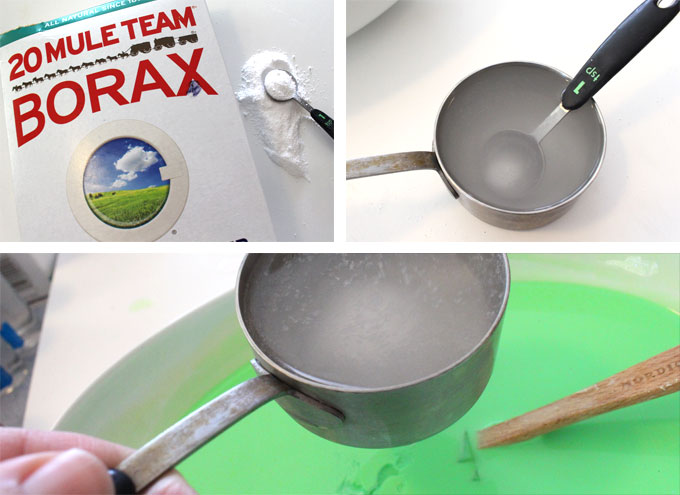 Measure 1/2 cup of HOT water.  Dissolve the Borax detergent in this water.  The amount of Borax you use will determine the consistency of the homemade gak.  The more borax the "tougher" the Grinch Slime will be.  Over 1 teaspoon of Borax and you will end up with something more along the lines of Silly Putty.  If you only use 1/2 teaspoon of Borax the Grinch Slime will be very slimy – the consistency of what we used to call Slime when I was a kid.   I used just under 1 teaspoon.  I filled the teaspoon and then I poured a tiny bit out.  It was trial an error for us for the first couple of batches because we wanted the Grinch Slime to be fluid and fun to play with but not too messy.
A word about the Borax:  there is a lot of conversation on the Internet about the safety levels of Borax. We decided that since we were using such a small amount and that the kids would not be ingesting the Grinch Slime it would be okay.  Crunchy Betty has done a lot of research on whether Borax is safe or not and under which circumstances it is safe to use if you want to learn more.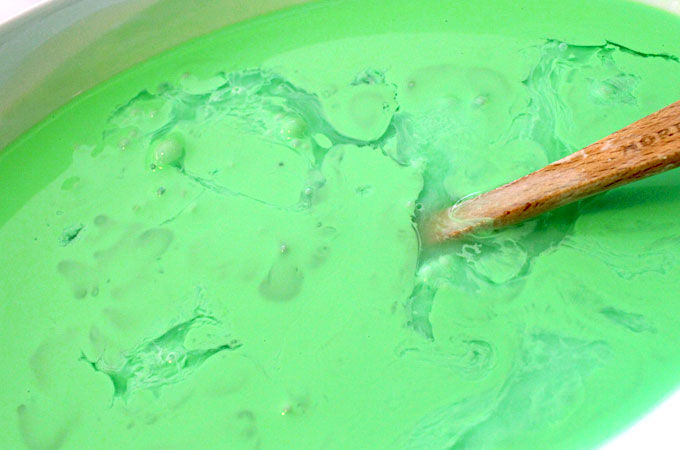 Star stirring the glue mixture as soon as you pour in the water and Borax mixtures.
As you stir the glue mixture will start solidifying. Keep stirring … this whole process takes less than a minute.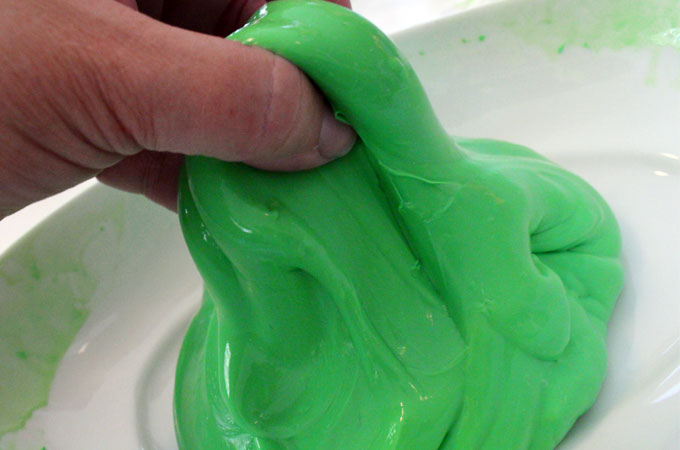 You might need to work in the last remaining bit of the liquid with your hands.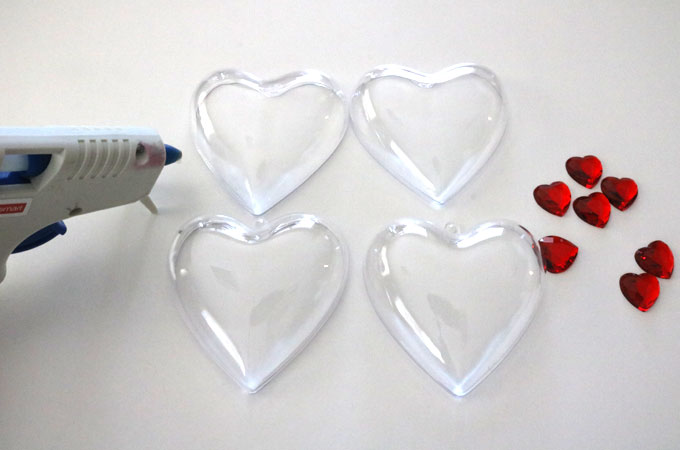 If you want to give your Grinch Slime as a Stocking Stuffer or a Party Favor you can package it up in a Plastic Heart Ornament adorned with a red rhinestone heart.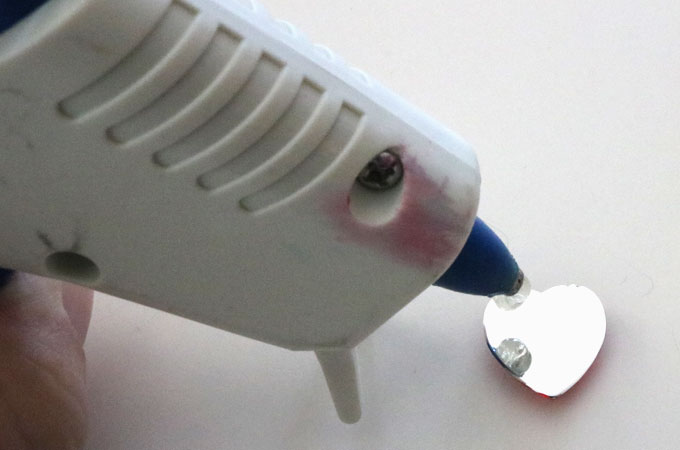 The Heart Rhinestones can be easily affixed with hot glue.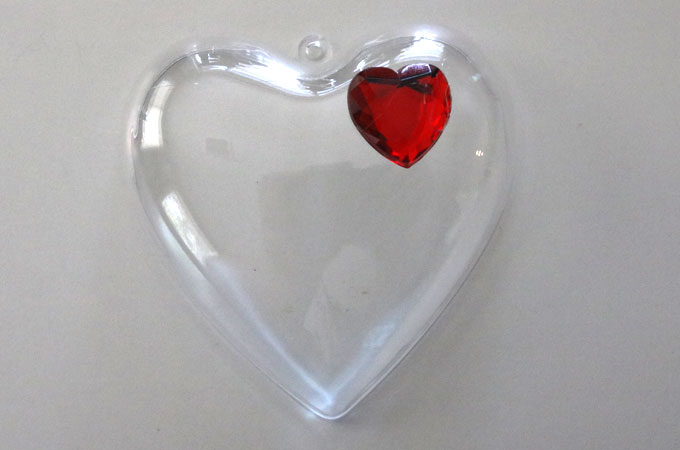 This heart container is quite adorable and perfect for a handful of Grinch Slime.
Place the Grinch Slime in the Plastic Heart containers and you have a stocking stuffer or party favor that kids and adults will love.
So pretty and Grinch-y. My niece loved her Grinch Heart container!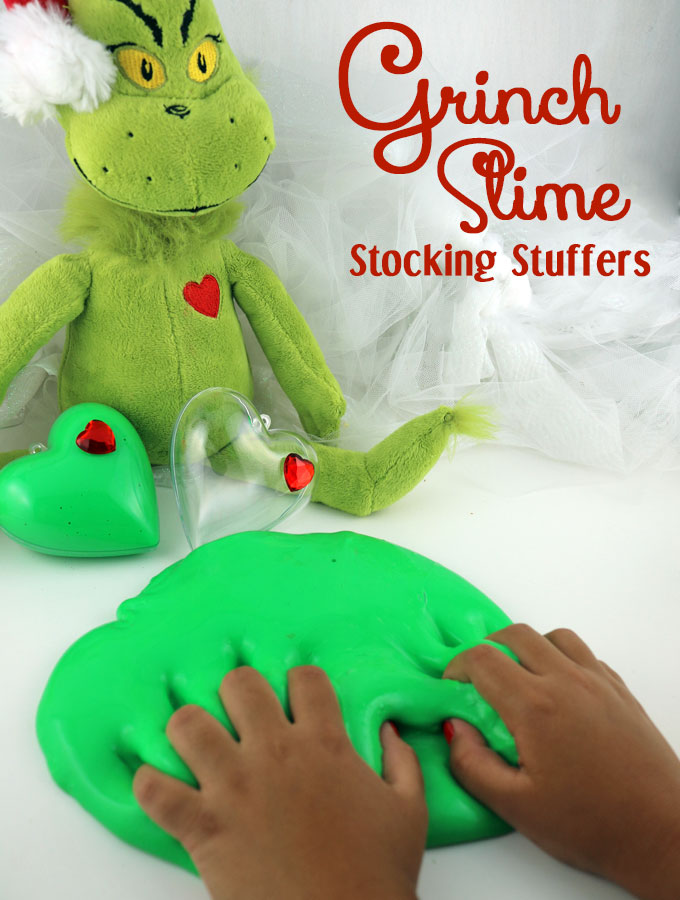 The Grinch Slime is bright and pretty.  It feels wet but it's not. It is ooey, gooey fun and great for a sensory activity at a Grinch Party or as a party favor for your Holiday Party guests!  Merry Christmas everyone!

P.S. Let's stay in touch!  If you liked our Grinch Slime Stocking Stuffers post, [thrive_2step id='10744′]click here to sign up for our Email Newsletter![/thrive_2step]
Or follow us on Pinterest, Facebook and Instagram!
**This post contains affiliate links but we only recommend products that we actually used and liked. Thanks for supporting Two Sisters Crafting!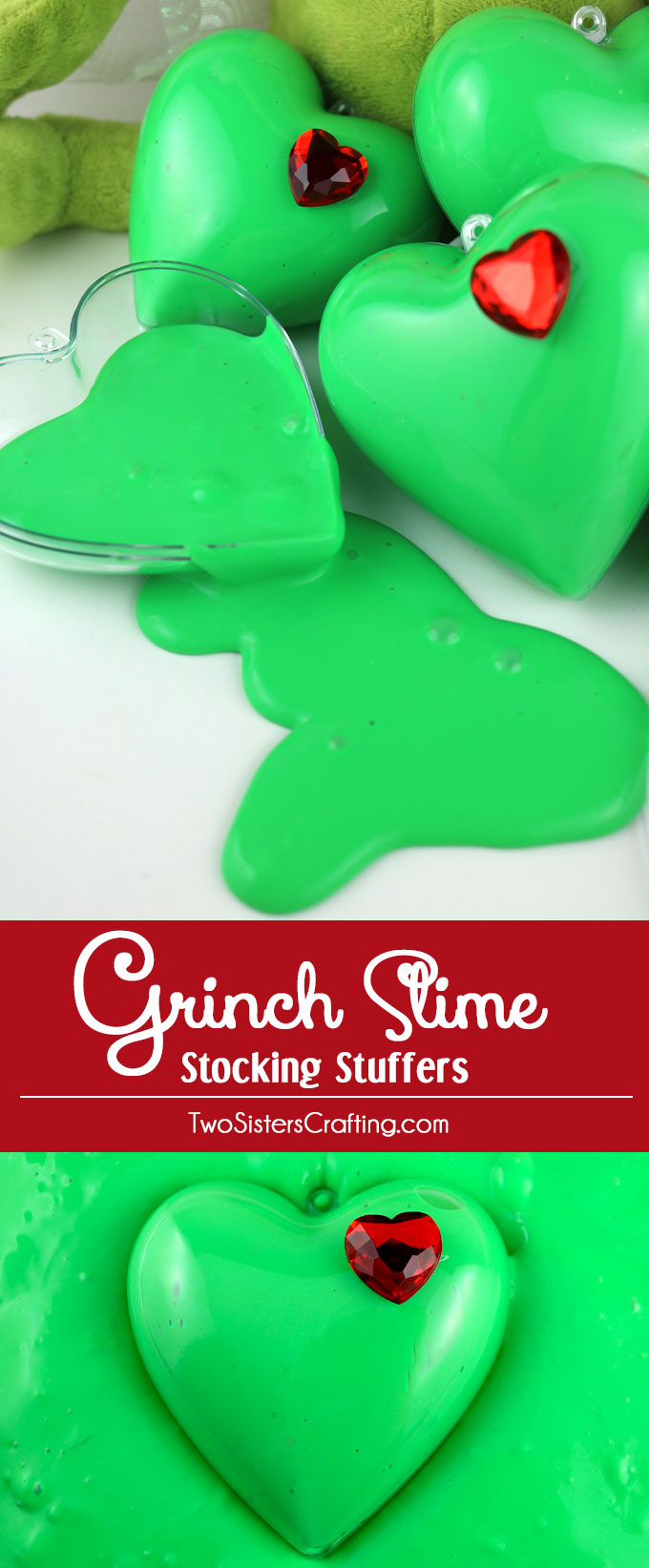 More Fun Christmas Recipes …
If you want to stay up-to-date on all our Christmas posts, Follow Two Sisters Crafting on Pinterest!
Follow Two Sisters Crafting's Christmas Desserts board on Pinterest.