After we created the Grinch Popcorn for our How the Grinch Stole Christmas movie night, we decided we need a good Grinch themed drink to go with it.  After thinking of, and discarding several ideas, we decided to remake our Olaf Hot Vanilla Milk with a Grinch theme.  Hot Vanilla Milk is always delicious, but adding the green food coloring made is the perfect Grinch-y drink to go with our other Grinch themed treats.
How to Make Grinch Hot Vanilla Milk
You will need;
Milk
Sugar (optional)
Vanilla Extract
Whipped Cream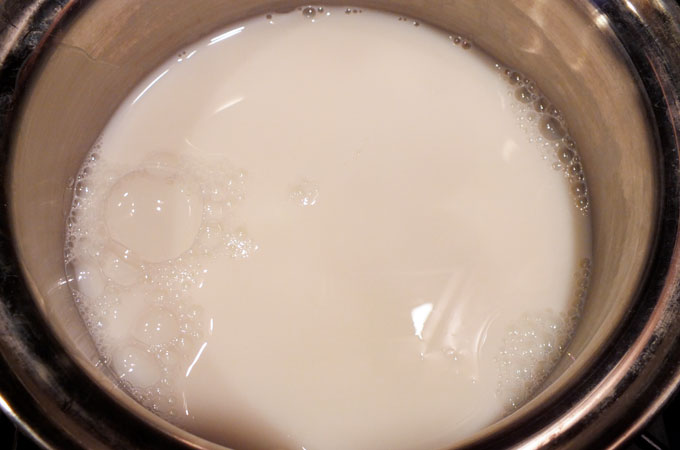 For a single serving, add 2 cups of milk to a saucepan.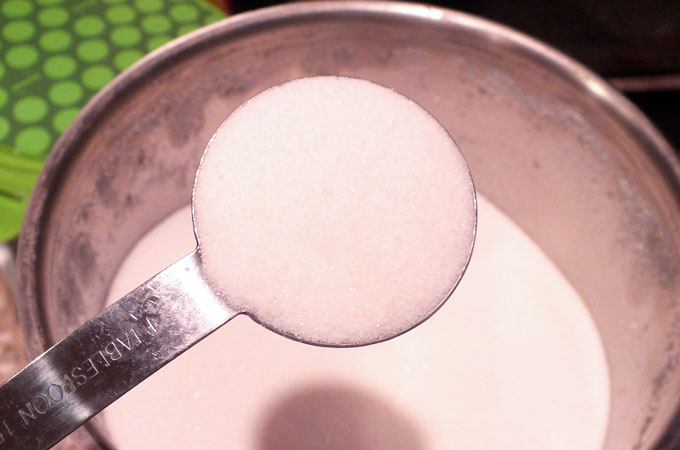 Add sugar to taste. We usually use about half as much as shown here, about 1 1/2 tsp. seems about right.  Or leave out the sugar and just go with vanilla.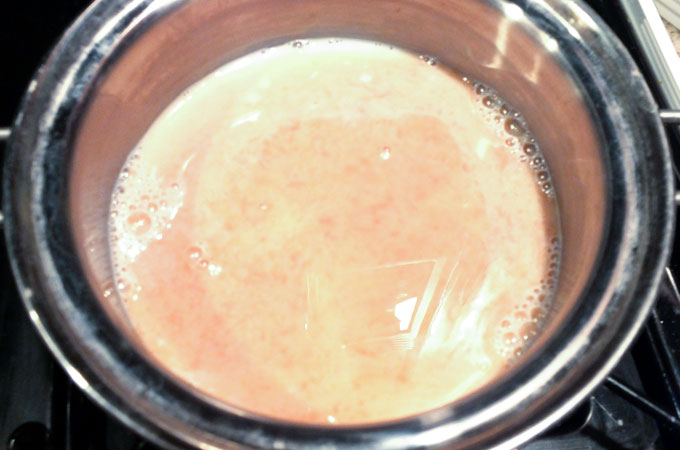 Now add vanilla.  We added 2 teaspoons. We love vanilla. So again, adjust to fit your own love of vanilla.  Stir until the sugar and the vanilla are mixed.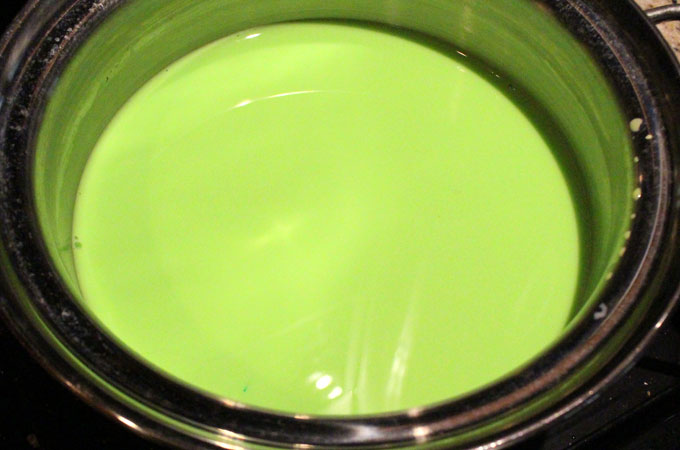 Add a drop of yellow food coloring and then the tinest bit of blue food coloring to tint your Vanilla Milk this fun Grinch green color.  Finally, heat on a low setting until it is hot.  Stir occasionally to keep a film from forming on the top of the milk.
Pour this delicious Grinch Hot Vanilla Milk into a coffee mug and top with some whipped cream and red sprinkles.  Make sure you use red, they represent the Grinch's heart that was two sizes to small!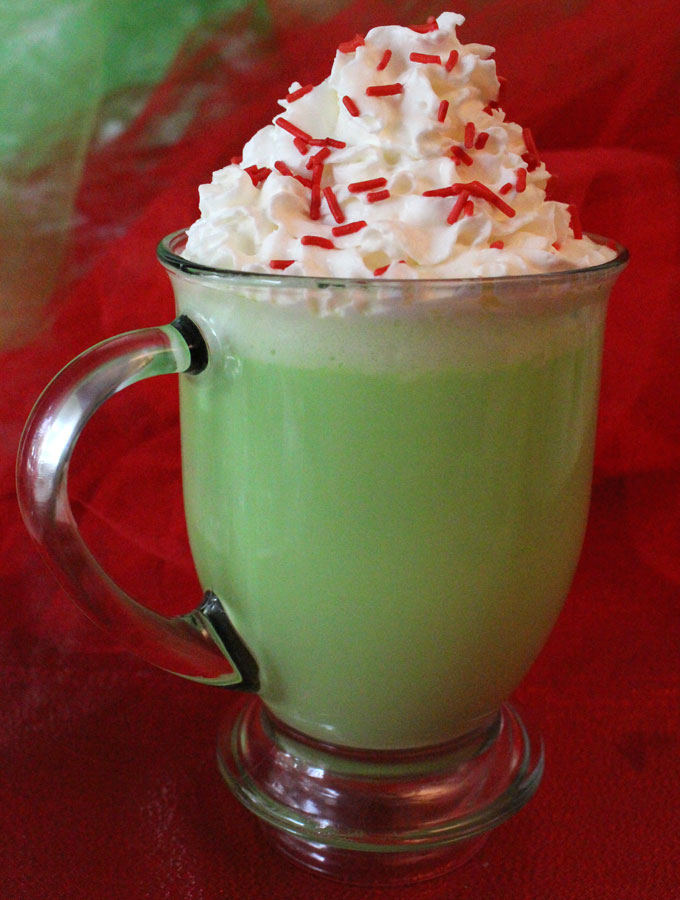 This Grinch Hot Vanilla Recipe couldn't be easier or yummier. It tastes just like hot melted ice cream and will really hit the spot on a cold winter night while you watch How the Grinch Stole Christmas as a family!   And unlike Hot Chocolate, this drink has no caffeine to keep the kids up! (And if you are looking for this adorable Grinch plush you can find it here!)

P.S. Let's stay in touch!  If you liked our Grinch Hot Vanilla Milk post, [thrive_2step id='10744′]click here to sign up for our Email Newsletter![/thrive_2step]
Or follow us on Pinterest, Facebook and Instagram!
**This post contains affiliate links but we only recommend products that we actually used and liked. Thanks for supporting Two Sisters Crafting!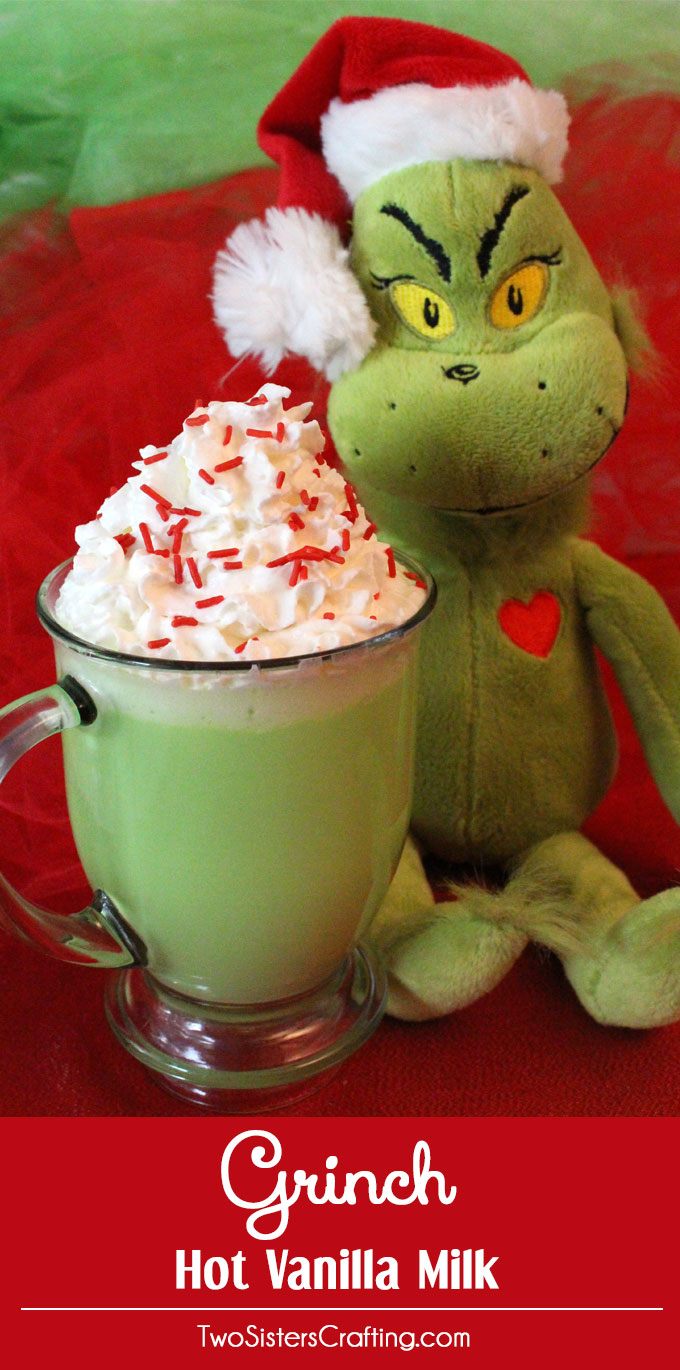 Grinch Hot Vanilla Milk
Author:
Two Sisters Crafting
Instructions
Add two cups of milk for every serving to a medium pan.
Begin to heat milk on medium low heat.
Add vanilla. (We added 1 teaspoon per cup of milk because we love vanilla. Adjust to fit your own love of vanilla.)
Add sugar to taste.
Stir until the sugar and the vanilla are mixed and the milk has heated but has not started to boil.