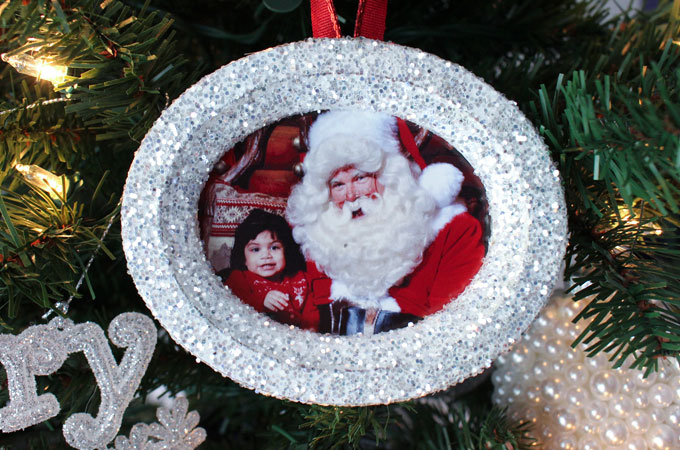 I love to make my own Christmas Tree Ornaments and I try to make new ones every year.  We have these adorable photos of my niece sitting on Santa's lap that I thought would tie in perfectly with my Santa Christmas Tree theme.    I have been looking for the perfect picture frame ornaments for a couple of years but haven't found the right one so this year I made my own Glitter Photo Christmas Tree Ornaments.  It was the easiest Christmas decoration project I have ever done and I love, love, love how they turned out!


How to Make Glitter Photo Christmas Tree Ornaments
You will need:
I've had these wood mini frames for quite awhile but recently I have seen frames very similar to this at both Hobby Lobby and Michaels so you should be able to find some of your own.
Using a crafting brush, cover the mini frame with Mod Podge and then sprinkle the glitter over the painted frame.   I use a glitter tray to catch the extra glitter so I and re-use it.  Allow the frame to dry overnight.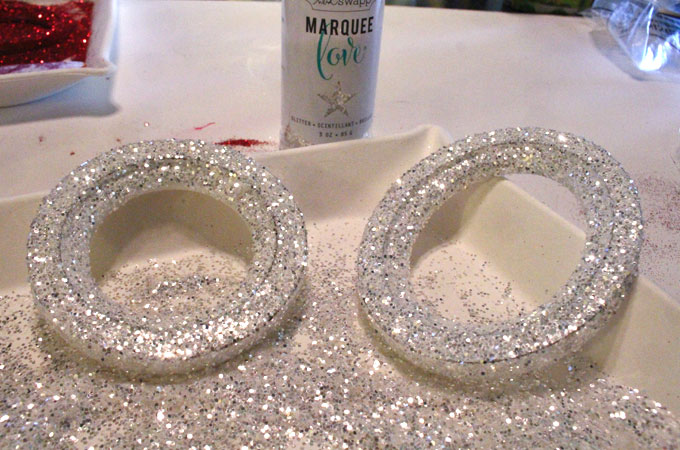 The next day I sprayed the glittered mini frames with a very light coat of Mod Podge Clear Sealer spray to help keep the glitter from flaking off the frame.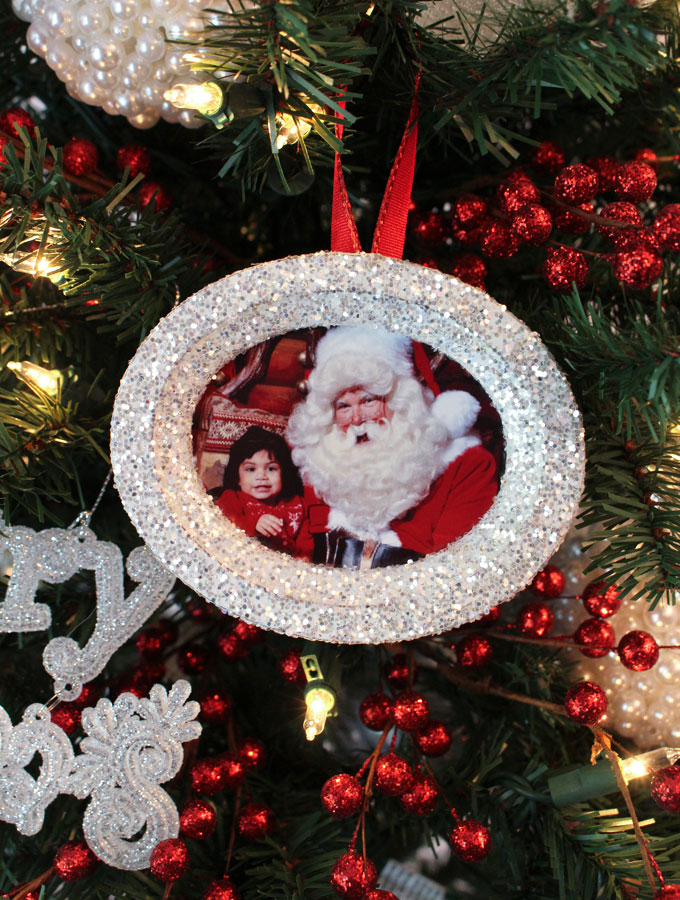 Using a glue gun, I attached the picture of Allison and Santa to the back of the frame and added a red ribbon loop as an ornament hanger.  This ornament is super adorable and looks so pretty and glittery on my red, white and silver Christmas tree.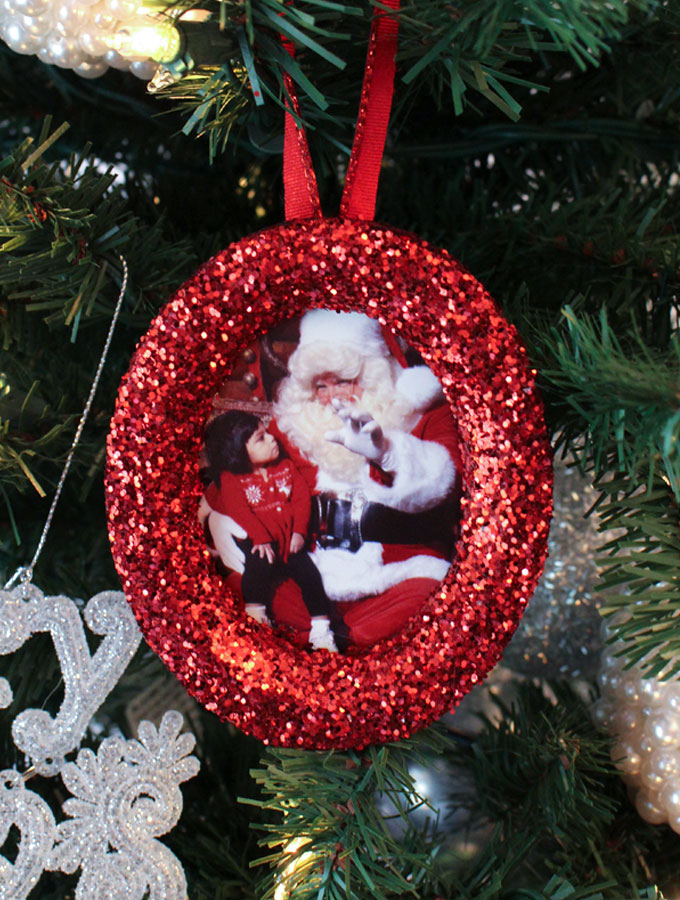 I love my Glitter Photo Christmas Tree Ornaments. They are the perfect vessel for these amazing pictures of Allison and now this precious holiday moment will live on forever on my Christmas Tree.   We couldn't hear what Santa was saying to her but I like to think he was telling her all about the elves and the reindeer and the toys at his home "far, far away at the North Pole"!

P.S. Let's stay in touch!  If you liked our Glitter Photo Christmas Tree Ornaments post, [thrive_2step id='10744′]click here to sign up for our Email Newsletter![/thrive_2step]
Or follow us on Pinterest, Facebook and Instagram!
**This post contains affiliate links but we only recommend products that we actually used and liked. Thanks for supporting Two Sisters Crafting!
More Fun Christmas Crafts …
If you want to stay up-to-date on all our Christmas posts, Follow Two Sisters Crafting on Pinterest!
Follow Two Sisters Crafting's Christmas Decorations board on Pinterest.