I was thinking of what dessert I wanted to have for my Mother's Day extravaganza, and then it occurred to me that no mom wants to make her own dessert for Mother's Day.  I compromised and made cupcakes and set my daughter and husband up with the fixings for a fun Mother's Day treat.   Now I will admit that the flowers were my idea, but the execution was all them.  I think the Flower Cupcakes they created are adorable.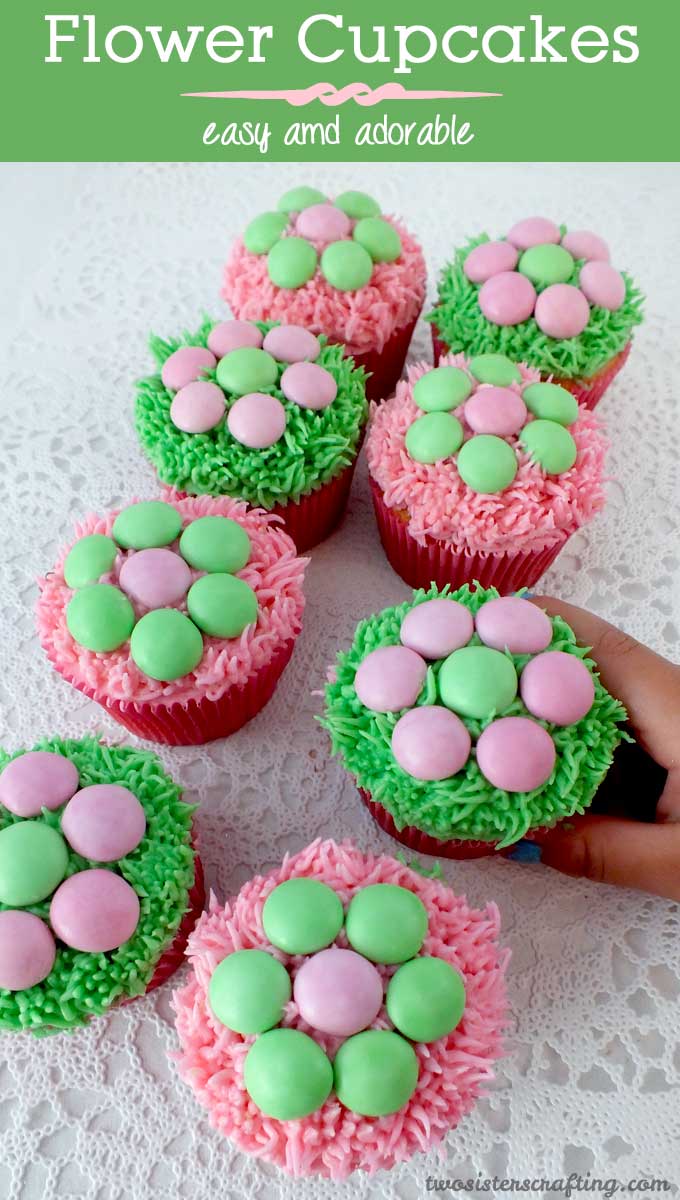 You will need:
Cupcakes
Americolor Leaf Green Food Coloring
Americolor Deep Pink Food Coloring
Easter White Chocolate M&M Candies
Pastry Bag
Wilton Frosting Tip #233
First we made up a batch of our delicious Buttercream Frosting.  You can find the recipe and directions here.  We colored half of the buttercream frosting with our Americolor Leaf Green Food Coloring and the second half with our Americolor Super Pink Food Coloring.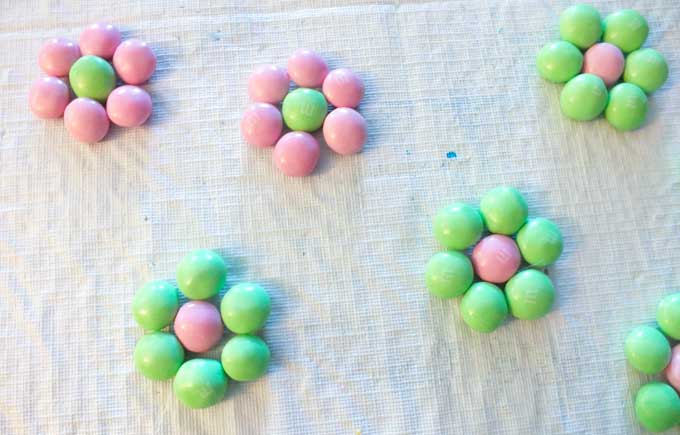 For the flower decorations, we used Easter White Chocolate M&M's.   We always stock up on bags of these special "holiday" M&M's so we can use these non-traditional M&M colors on projects throughout the year.  (Two Sisters Tip:  We've had great luck finding holiday M&M's up to 50% off in grocery stores in the week after a holiday is over.) The White Chocolate M&M's are a little bit bigger than regular M&M's which makes a prettier flower.  If you don't have any Easter colored M&M's around, these cupcakes would have also been very pretty using Green and Yellow White Chocolate M&M's or Blue and Green White Chocolate M&M's.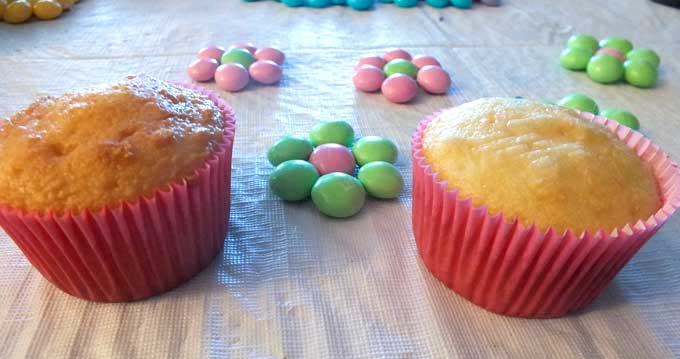 For the Flower Cupcakes, we used Yellow Cake Mix and baked the cupcakes in pretty pink cupcake liners.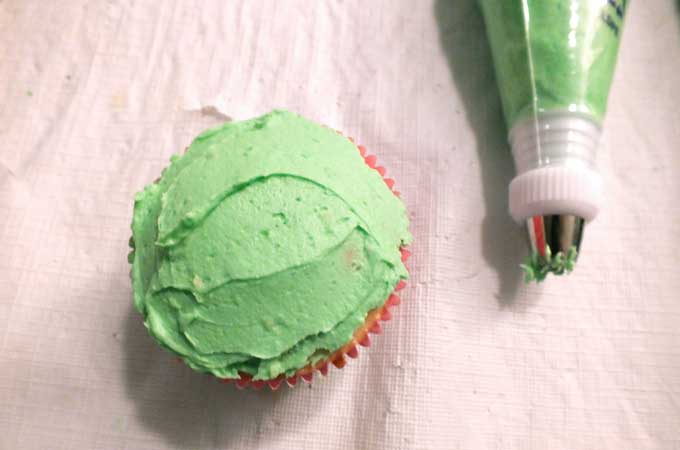 Cover the top of the cupcake in green or pink Buttercream Frosting.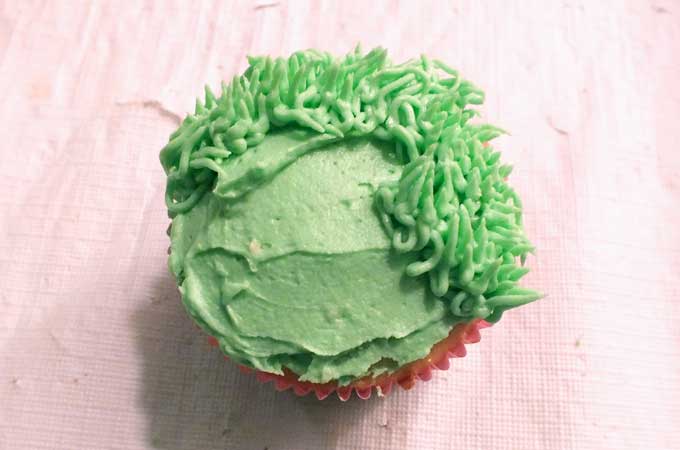 Next, we used a pastry bag and a Wilton Frosting Tip #233 to get this "grass" effect.  But this cupcake would also look great if you just smoothed on some green frosting with a knife.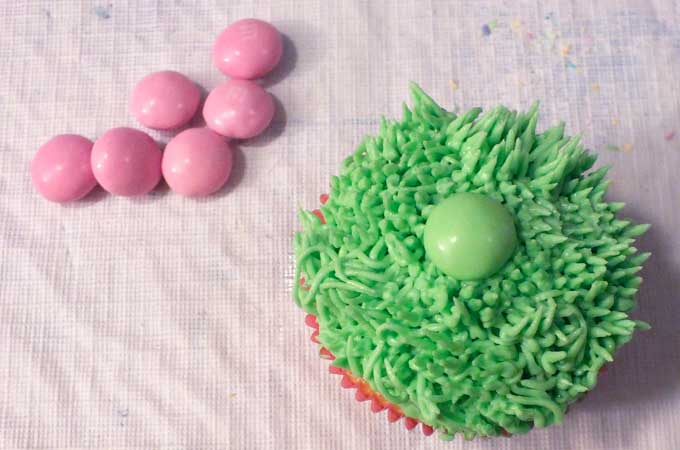 Now, use the M&M's to make a flower.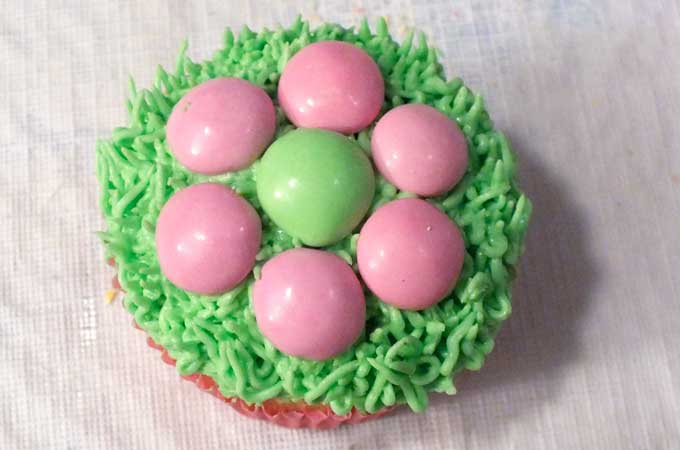 We used a Green M&M in the center, and placed six pink M&M's petals around the Flower Cupcake center.
These Flower Cupcakes look great in any color combination.
Super easy. Super delicious. Super pretty.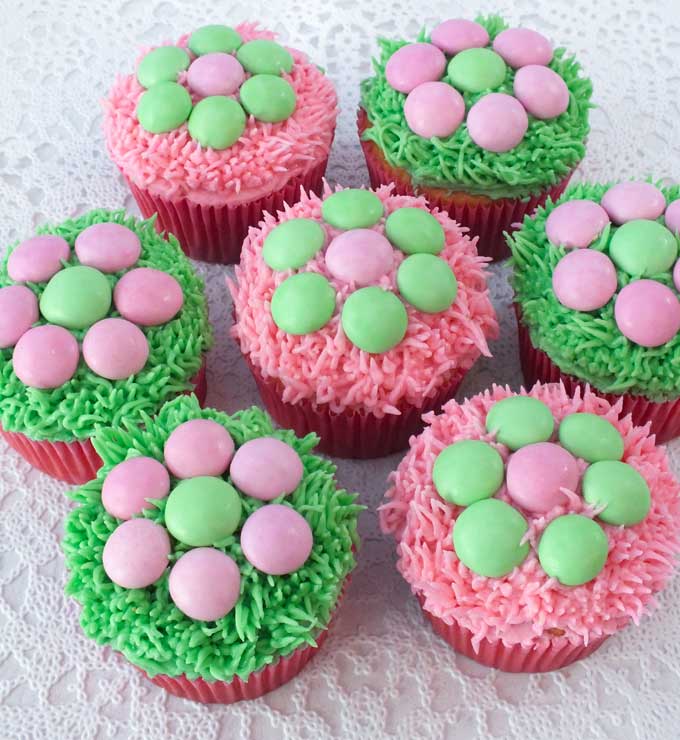 If you want an easy to make, fun cupcake these Flower Cupcakes fit the bill.  It's a great Mother's Day decoration project for the kids (and husbands) too!

If you want to stay up-to-date on all our Cupcake posts, Follow Two Sisters Crafting on Pinterest!