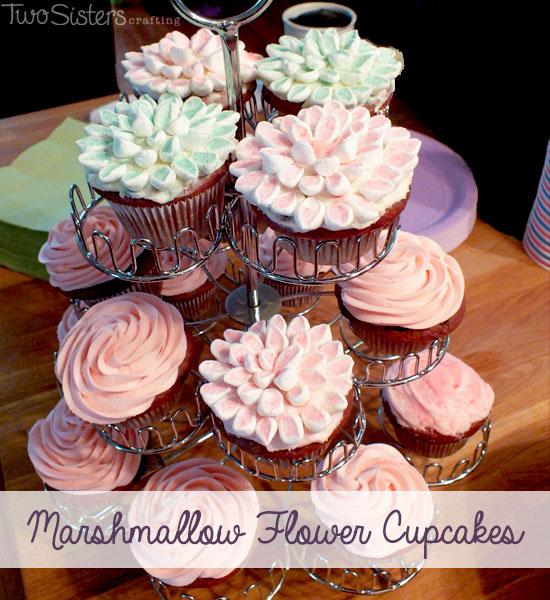 I saw these Flower Cupcakes on Pinterest and loved the look of them.  I decided to recreate them for our Easter dessert.  They turned out exactly like the picture.   They were good, they were pretty, they were easy, but they took a long time to make.
How to Make Flower Cupcakes with Marshmallow Petals:
Project Supplies:
Cupcakes

Miniature Marshmallows

Sugar
Food Coloring
Plastic Bags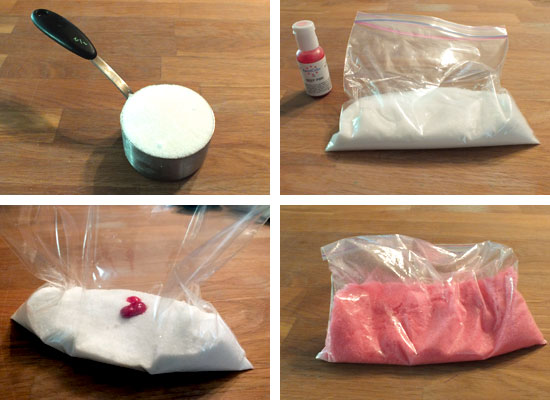 The first thing I did was make some colored sugar.  This is the easiest process and I will never buy pre-made colored sugar again.  I took a ½ cup of sugar and poured it into a plastic bag. I then took food coloring and put a couple drops in the bag.  I mixed up the sugar in the bag and added more food coloring till I got the color I wanted.  The color in the bag is going to be darker than how it will look on the cupcakes.  If you think the color is too dark, just add some more sugar.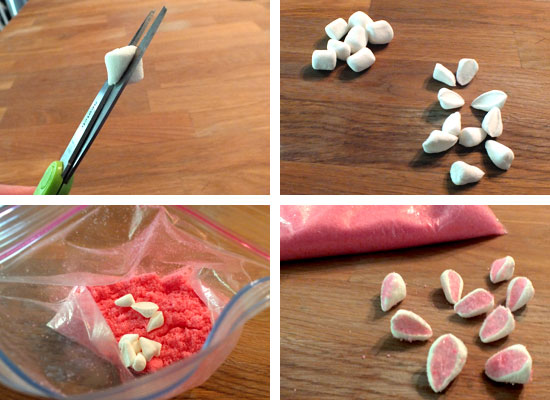 Take a bag of miniature marshmallows and cut them on the diagonal. Once they are cut throw them into the bag of sugar and toss them about.   It's important to put them in the sugar as soon as you cut them.  The sugar will stick to just cut part.  I used about 35 marshmallow petals per cupcake.
Make sure your cupcakes have completely cooled, put a layer of buttercream frosting on the cupcake and start putting your petals on.  I started on the outside and worked my way in.  You want to make sure you frost the cupcake you are going to be working on and then immediately add your petals.  If the frosting dries, the petals won't stick as well.  Place the petals as close together as possible.  If you leave too much space between the petals, the flower won't look as pretty.  All of my cupcakes had three "rows" of petals.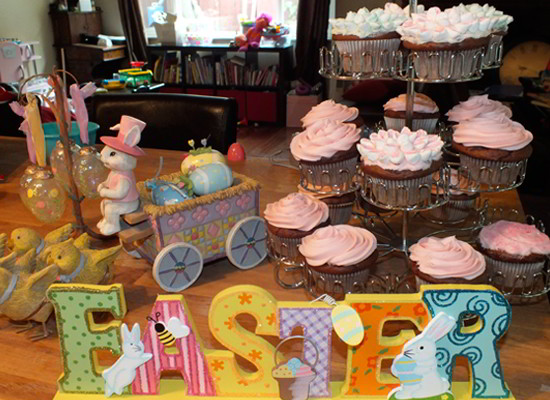 Pinterest Inspiration: