Fall Leaves Rice Krispie Treats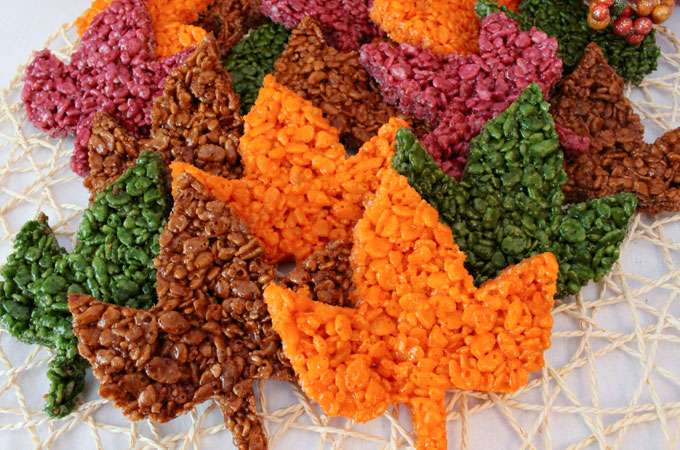 It doesn't need to be said (again) that we at Two Sisters Crafting are crazy for Rice Krispie Treats.  The fact that it just takes a little food coloring to turn something yummy into something yummy and beautiful is the best.  We wanted to do something fun to add to our Thanksgiving dessert table and we think we came up with the perfect dessert.  The vivid colors of these fall leaves are really going to pop next to our other desserts.  And as always … we are sure these will be the first dessert everyone chooses!

How to Make Fall Leaves Rice Krispie Treats
Ingredients:
Butter
Rice Krispies Cereal
Mini Marshmallows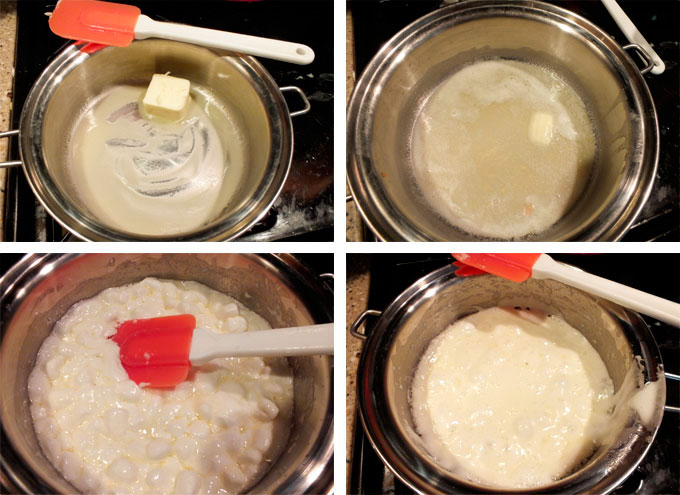 The base for our Ombre Rice Krispie Cake is our Best Ever Rice Krispie Treat Recipe which we have adjusted and perfected over the years until it is now absolutely the best Rice Krispie Treat recipe we have ever tasted.  You can find all the directions you'll need to make these delicious treats right here.
For each color of Fall Leaf you are going to make you should melt 3 Tablespoons of butter in a medium pan on medium heat.  Add 3 cups of Mini Marshmallows and stir them until they are melted.  Now add the food coloring.  We wanted rich fall colors so we added a lot of food coloring.  The color will lighten up when you add the Rice Krispies so the darker the better at this point.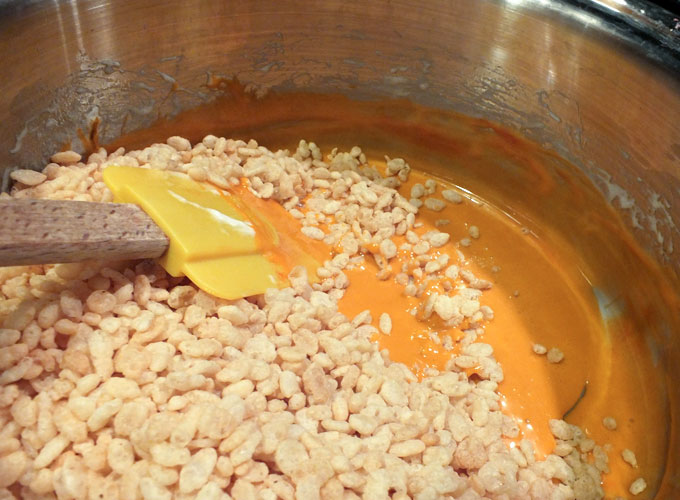 Once you have the right color, add 3 cups of Rice Krispie cereal.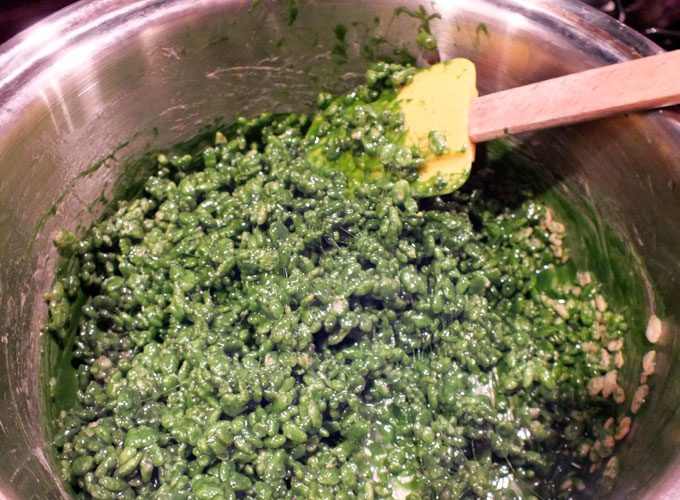 Gently fold the marshmallow mixture and Rice Krispies until all of the cereal is completely covered with the melted butter and marshmallow mixture.
Pour the Rice Krispie Treat mixture onto a cookie sheet.  This amount of Rice Krispie Treat mixture should fill one half of a large cookie sheet.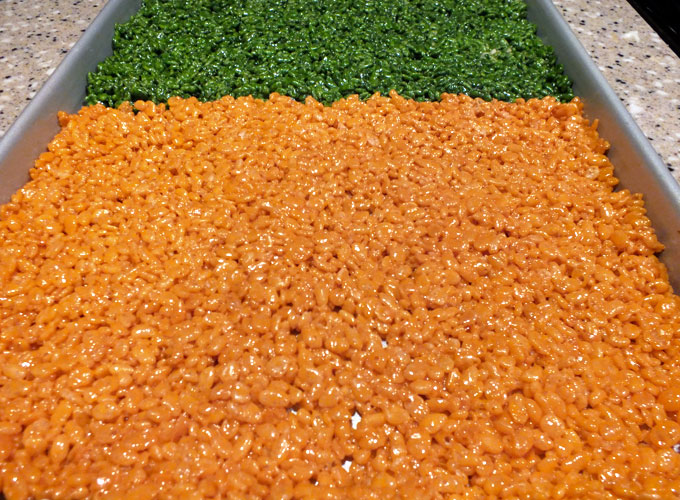 Cover your fingers with a small bit of butter and then use them to spread the mixture evenly into the cookie sheet.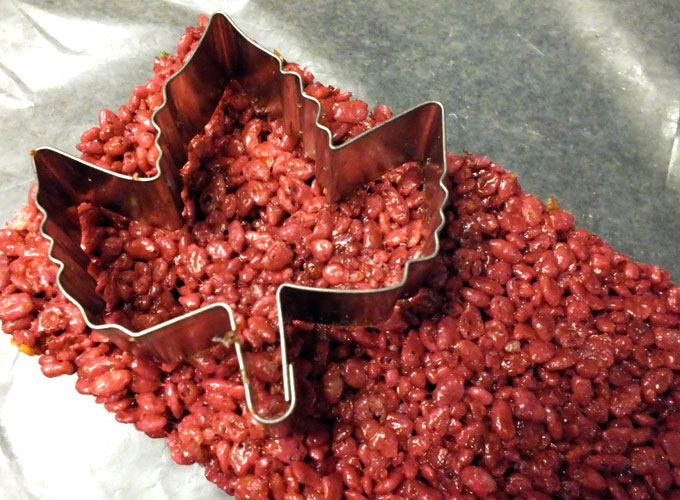 Finally, use a leaf cookie cutter to cut out the Fall Leaves Rice Krispie Treats.  We only had this maple leaf cookie cutter but this would also look really great on a plate with a couple of different leaf shapes!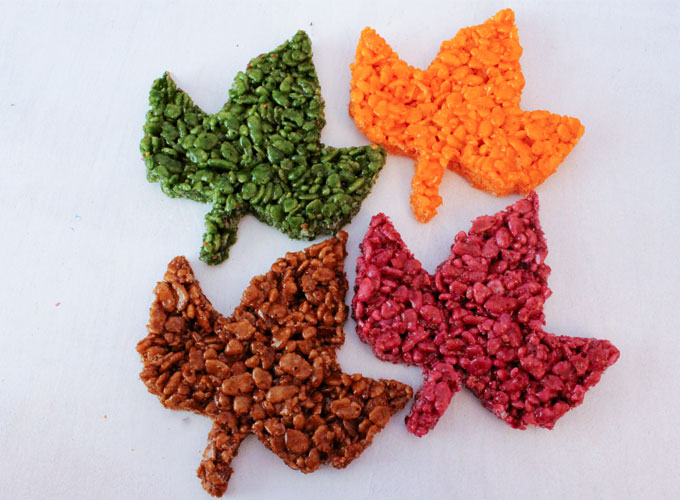 For the brown Fall Leaves Rice Krispie Treats we used Wilton Brown food coloring because I like the traditional taste of Rice Krispie Treats.   But another idea would be to use use Cocoa Krispies instead of Rice Krispies.  Or to use melted chocolate instead of food coloring.  We used Wilton Burgandy Food Coloring for the red leaf.   For the pumpkin colored leaf we used Wilton Orange Food coloring with a couple of drops of Wilton Brown Food Coloring to cut down on the brightness of the orange.   We used Wilton Moss Green Food Coloring to get this gorgeous shade of green.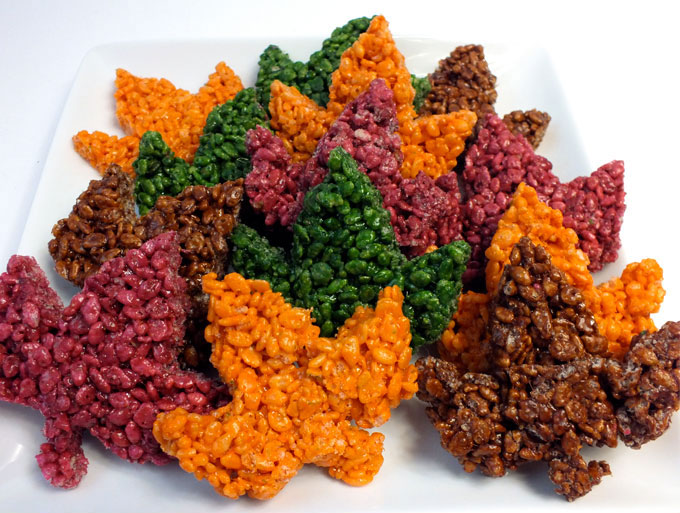 These Fall Leaves Rice Krispie Treats are beautiful and look like Autumn on a plate.  They are going to look gorgeous on our Thanksgiving Dessert table!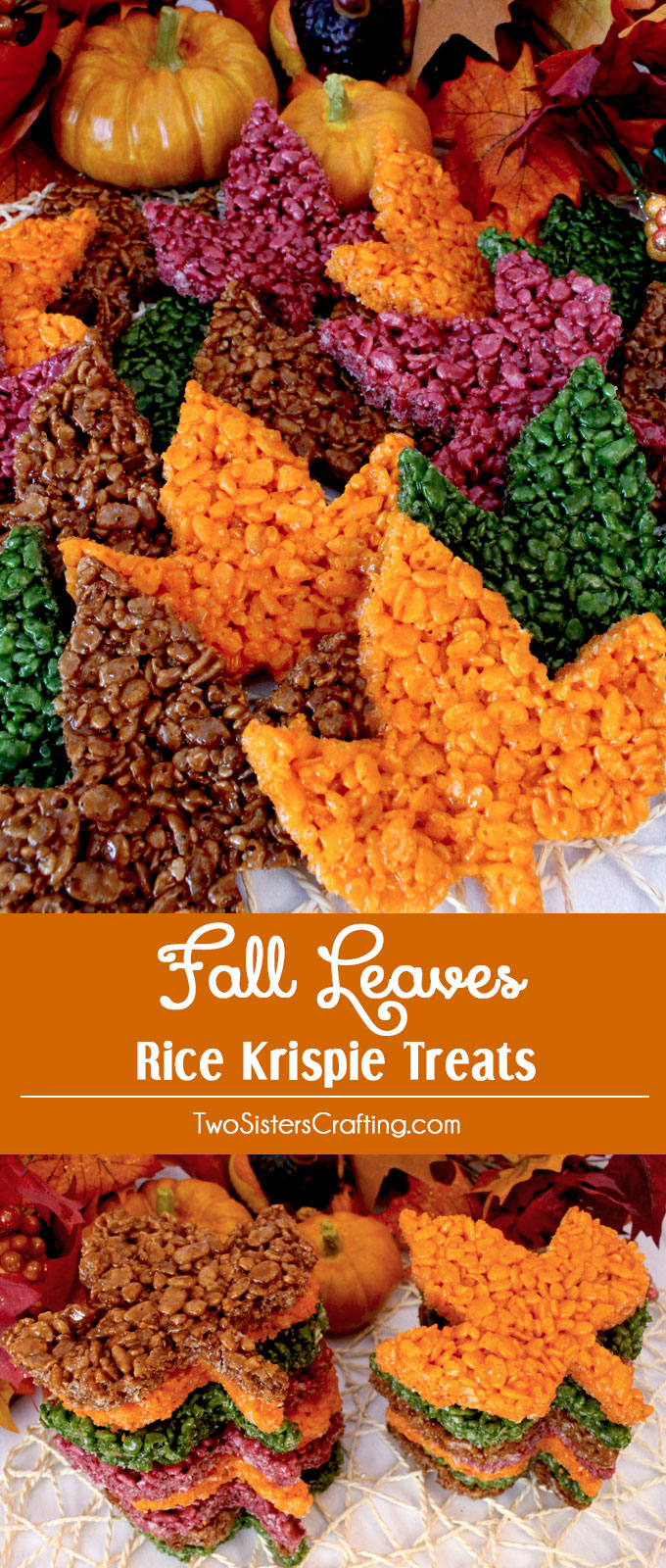 **This post contains affiliate links but we only recommend products that we actually used and liked. Thanks for supporting Two Sisters!