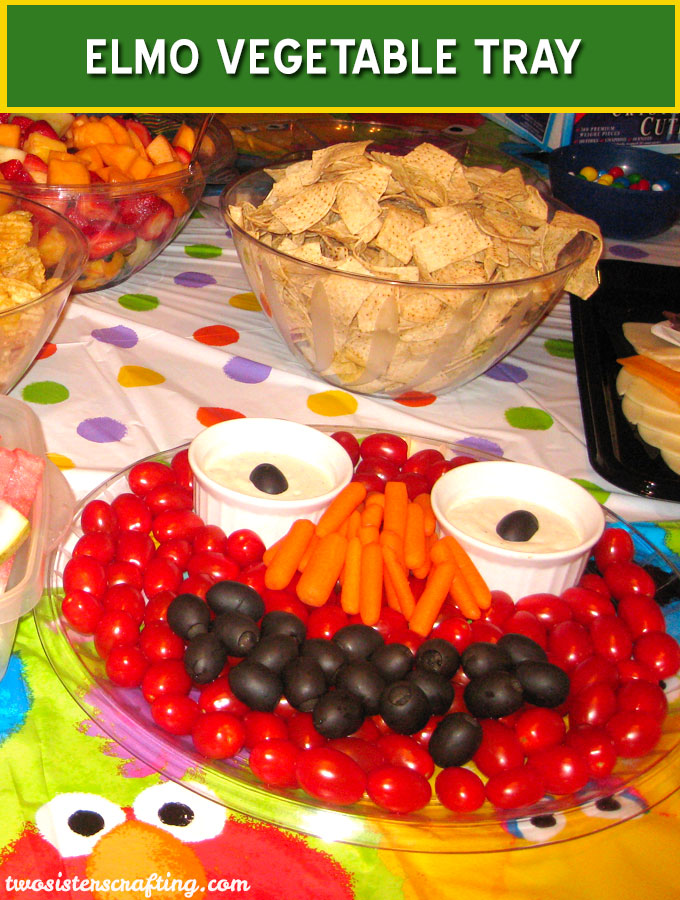 I'm not sure where we originally found the idea for the Elmo Vegetable Tray, but it was too cute to pass up.  The only problem was no one knew what it was.  Unless we pointed it out, people just thought it was a tray of tomatoes.  It doesn't matter. We knew, and we thought it was cute.
How to Make an Elmo Vegetable Tray:
Project Supplies:
Round Platter
Cherry Tomatoes
Baby Carrots
Olives
2 small Ramekins
Ranch Dressing
Place the two ramekins on the platter where you want Elmo's eyes to be. Spread the cherry tomatoes on the round platter around the ramekins. You'll need enough so that the rest of the platter is covered.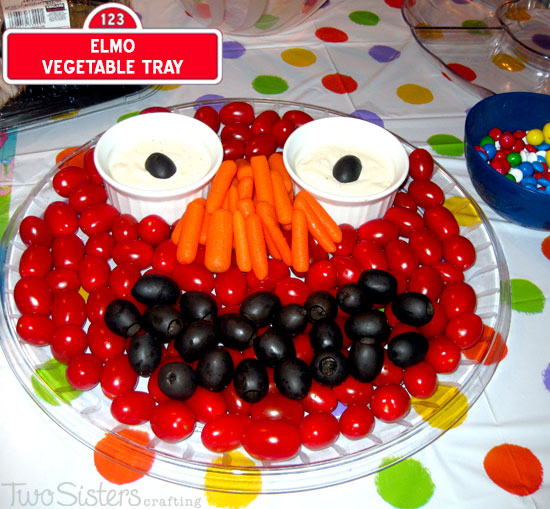 Add the olives on top of the tomatoes in the shape of a mouth.  Arrange a stack of baby carrots as the nose.  Fill the ramekins with ranch dressing for dipping and as a final touch, add an olive to the middle of the ranch dressing for Elmo's eyeballs.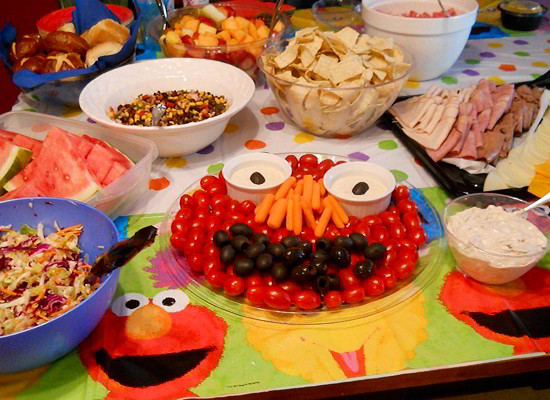 It's that easy and the Elmo Vegetable Tray is guaranteed to be a big hit at the party!

You might also enjoy our post on our other party ideas for a Sesame Street Birthday Party.
If you want to stay up-to-date on all our Sesame Street Party posts, Follow Two Sisters Crafting on Pinterest!
Follow Two Sisters Crafting's Sesame Street Party Ideas board on Pinterest.
Pinterest Inspiration: