Elmo Rice Krispie Treats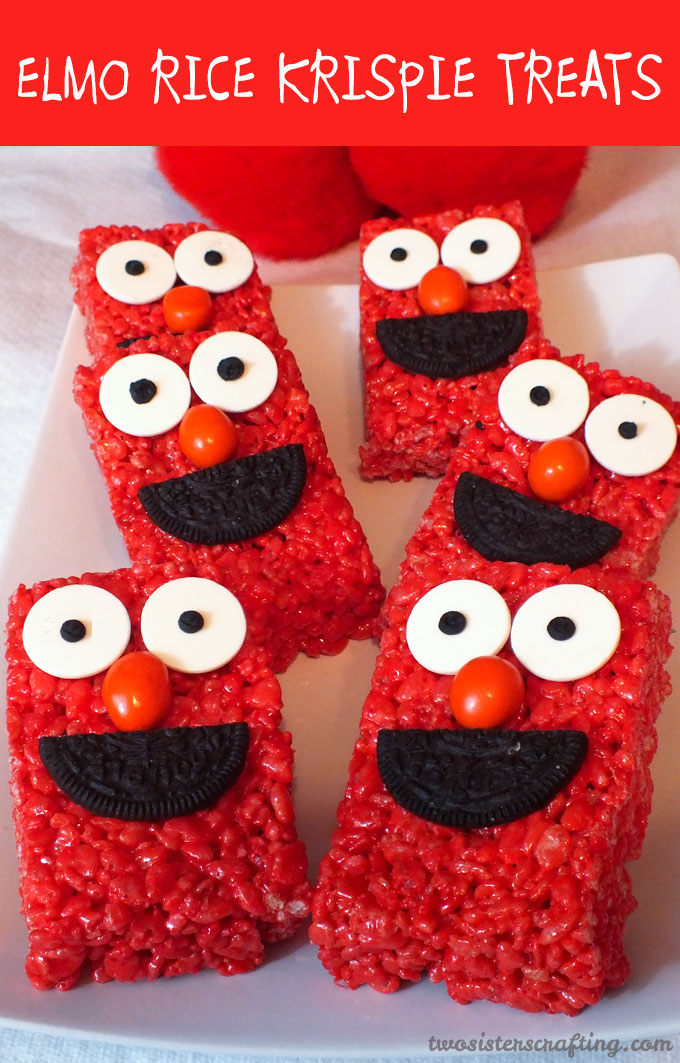 Rice Krispie Treats are one of our favorite go-to party desserts – they are so easy to make and we have never met anyone who didn't love them.  So these Elmo Rice Krispie Treats were first on the list when we were planning our Sesame Street party.

How to make Elmo Rice Krispie Treats
Ingredients:
Kellogg's Rice Krispie Cereal
Kraft Mini Marshmallows
Butter
Americolor Super Red Food Coloring
Orange M&M's
Oreo Cookies
We made an 8×8″ pan of Rice Krispie Treats for our Elmo Rice Krispie Treats.  This one pan made six Elmo Rice Krispie Treats.  To make the Rice Krispie Treats, first melt 3 tablespoons of butter in a medium saucepan.  Once the butter is completely melted, add 3 cups of mini marshmallows.  Stir on medium low heat until the marshmallows are completely melted.  Once the marshmallows are melted, add the red food coloring.  We used about 2 large drops of the Americolor Super Red Food Coloring for this batch.  Now add 3 cups of Kellogg's Rice Krispies cereal and stir until the Rice Krispies are completely covered in the red marshmallow mixture.  Let the mixture cool for 2-3 minutes and then pour into a buttered 8×8″ pan.  Press the Rice Krispie mixture evenly into the pan and let cool for 5-10 minutes.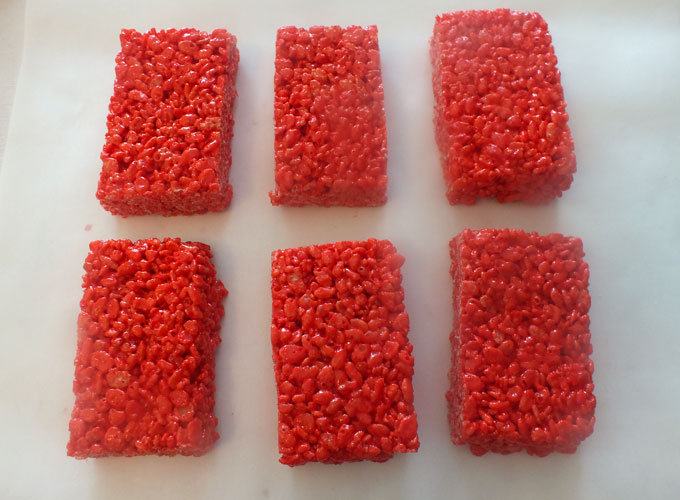 Now cut the Rice Krispie Treats into six pieces.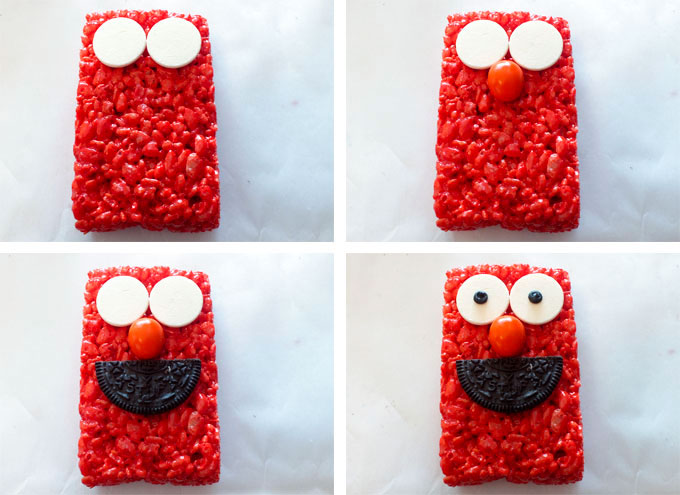 To make the Elmo Face, start with two Wilton Bright White Candy Melts.  We used a little bit of black icing on the back as "glue".  Press the candy melts, top side down into the top part of the Rice Krispie Treat.  Add an orange Peanut M&M for Elmo's nose.  For Elmo's mouth, cut one chocolate wafer from an Oreo in half and place it directly under Elmo's M&M nose.  Finally, use your Black icing to create two eyes on the candy melts.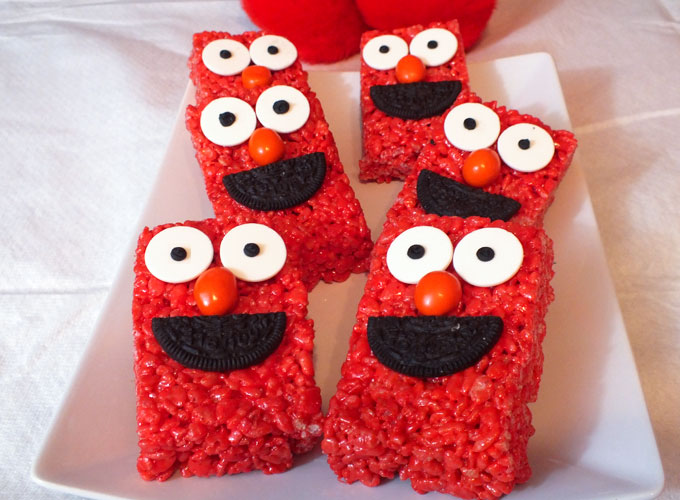 That's all there is to it!  Our Elmo Rice Krispie Treats are so cute (and delicious too!) and will be a hit at your Elmo Party or Sesame Street Birthday Party.
**This post contains affiliate links but we only recommend products that we actually used and liked. Thanks for supporting Two Sisters!