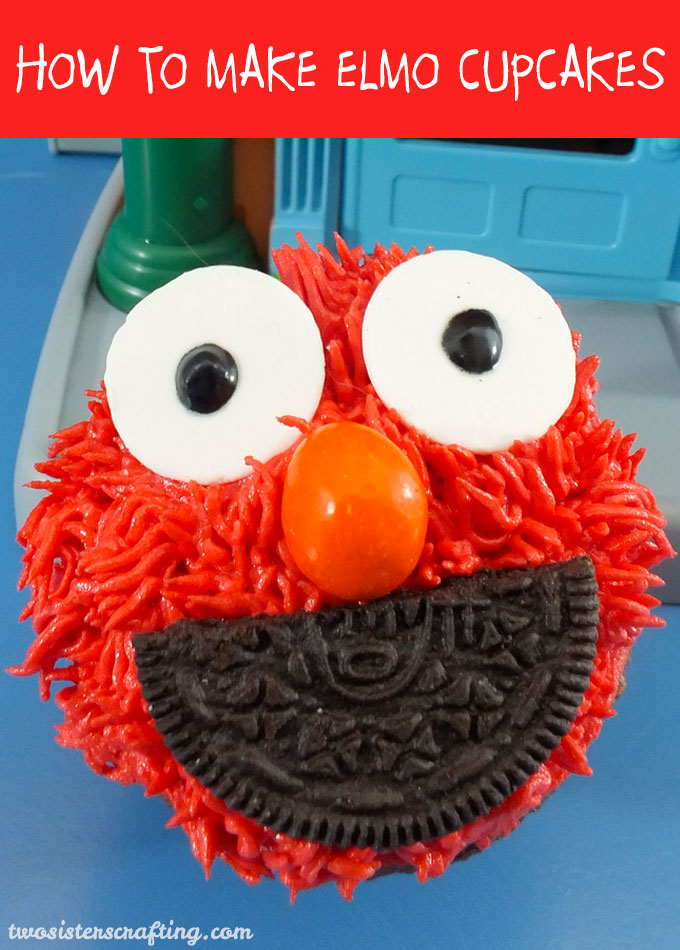 While searching for fun cupcakes to do for Allison's Sesame Street Party, we came upon a picture of Elmo, Cookie Monster, and Oscar the Grouch cupcakes.  Laurie and I loved them and figured we could do them without any problem.  We had just joined Pinterest and there wasn't the content on there that there is now, so we went to You Tube to find out how to decorate them.  It ended up we had a few problems, but after a couple of trips to the market and Michaels we were on our way.   The Elmo cupcakes were my favorite, and everyone at the party loved them too..
How to Make Elmo Cupcakes: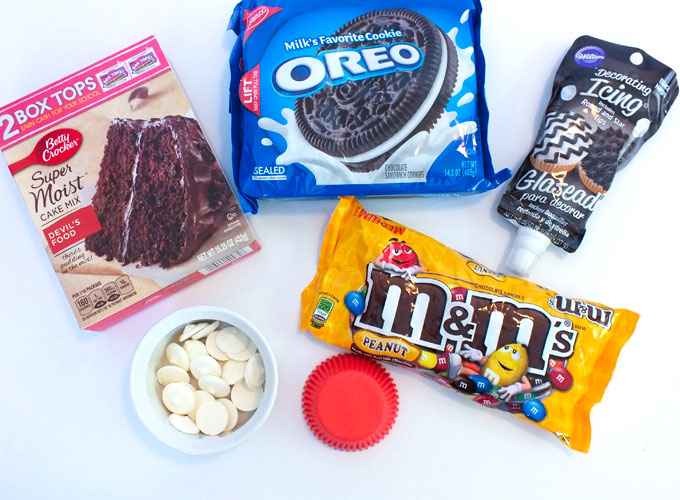 Project Supplies:
Cupcakes
Red Cupcake Liners
Buttercream Frosting (Red)
Wilton Frosting Tip #233
Oreo Cookies
Orange Peanut M&M Candy
Wilton White Candy Melt
Wilton Black Decorating Icing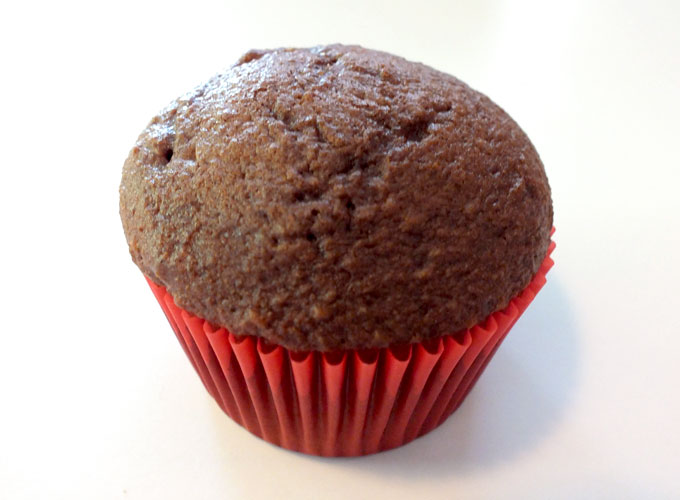 We started with a Chocolate Cupcake in a Red Cupcake Liner.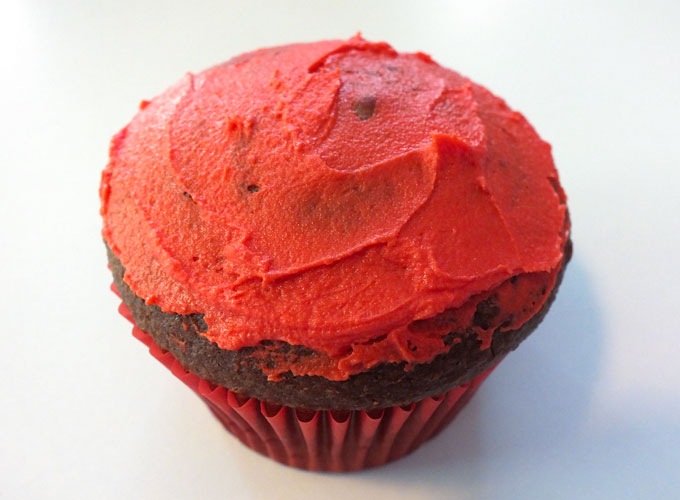 Next, apply a thin layer of Red Buttercream Frosting.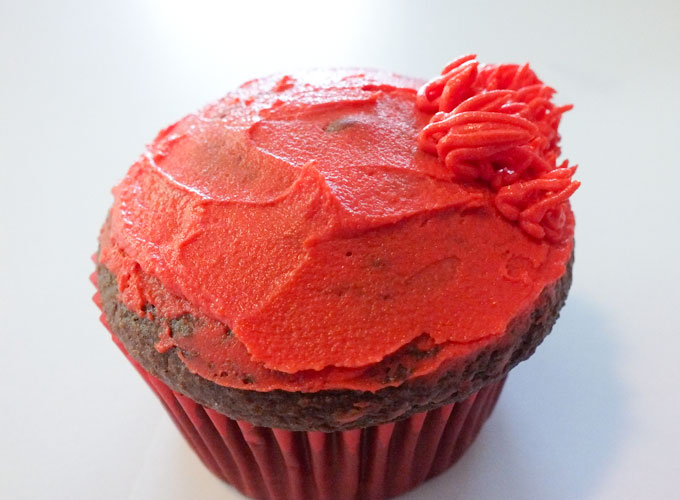 Elmo's fur was created with Red Buttercream Frosting using a Wilton Frosting Tip #233.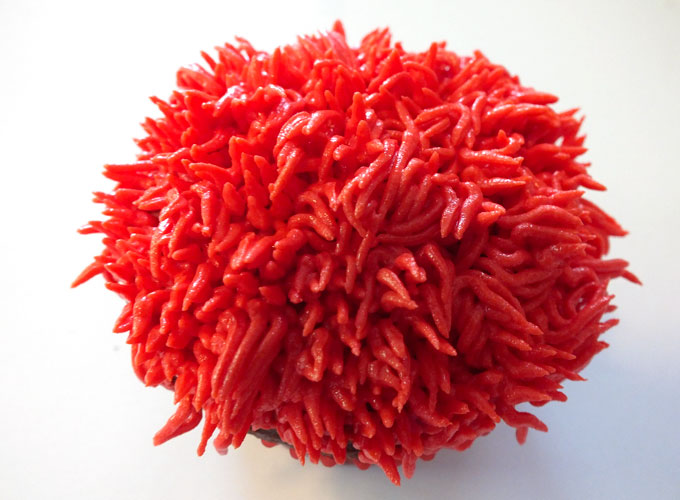 Fill the entire cupcake top with "Elmo Fur".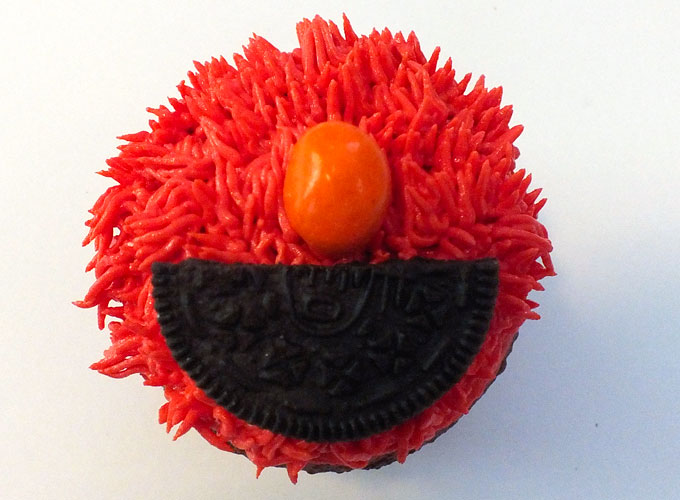 Use Oreos for Elmo's mouth. You need to prepare the Oreo cookies before you start by opening them up and scraping out the filling.  Then you need to carefully cut the Oreo Cookie crisps in half.  We used a very sharp knife and carefully sawed them with the knife until they broke in half smoothly. The cookies break very easily, so go slowly.  Add the half piece of Oreo cookie as Elmo's smiling mouth.  Then use an an orange Peanut M&M candy for Elmo's nose.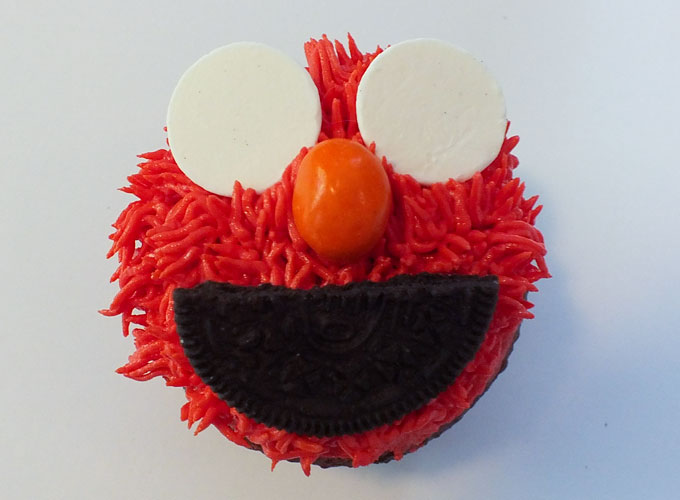 For Elmo's eyes, place two White Candy Melts eyes with the flat side of the melt facing up.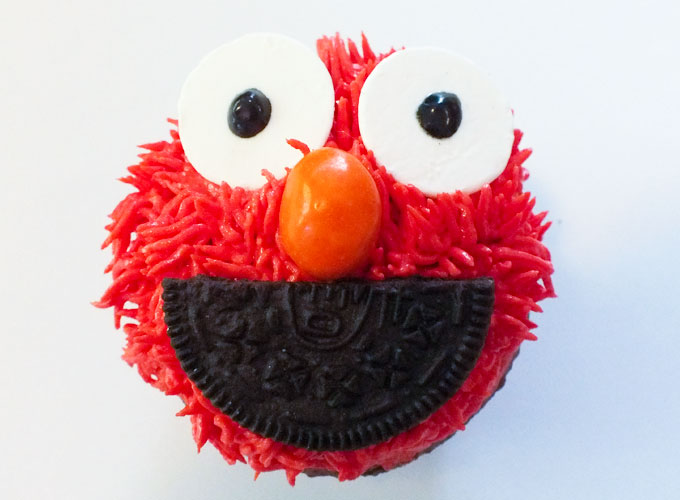 And then use the Black Icing to create Elmo's eyeballs in the middle of the White Candy Melts.
Our Elmo Cupcakes were just one of three Sesame Street Cupcakes we created for Allison's Sesame Street Birthday Party.  You might also want to see how we created the Cookie Monster Cupcakes and Oscar the Grouch Cupcakes.

You might also enjoy our post on our other party ideas for a Sesame Street Birthday Party.
If you want to stay up-to-date on all our Sesame Street Party posts, Follow Two Sisters Crafting on Pinterest!
Follow Two Sisters Crafting's Sesame Street Party Ideas board on Pinterest.
Pinterest Inspiration: