I have never liked Funfetti cakes.  I think store bought Funfetti cake mix makes cakes/cupcakes that are oddly sweet.  I was talking to a friend and she said that she felt the same way.  She told me that she had started making her own funfetti cake mix and that controlling what went into the batter made a world of difference.  In a perfect world, I would take her home cupcake recipe, add some colorful spinkles and have a perfect cupcake.  I have never had good luck with from scratch cakes, so I just bought my favorite white box cake, added some Halloween sprinkles and VOILA a fun, easy, and beautiful Halloween dessert.  The best part is I can add any color sprinkles to match any holiday or birthday theme.  Easy peasy.

How to Make Halloween Funfetti Cupcakes
Ingredients:
White Cake Mix (or a homemade white cake recipe)
You need to use these cylinder shaped sprinkles to get the effect you want in the baked cake.  The little tiny balls or the shaped sprinkles will not melt during the baking process and you won't get that pretty "funfetti" look.  We used these orange, black and white sprinkles.  The white are going to disappear but that's okay – we wanted a traditional orange and black look. But any Halloween color combination would look great.
We made our white cake mix according to the directions on the back of the box.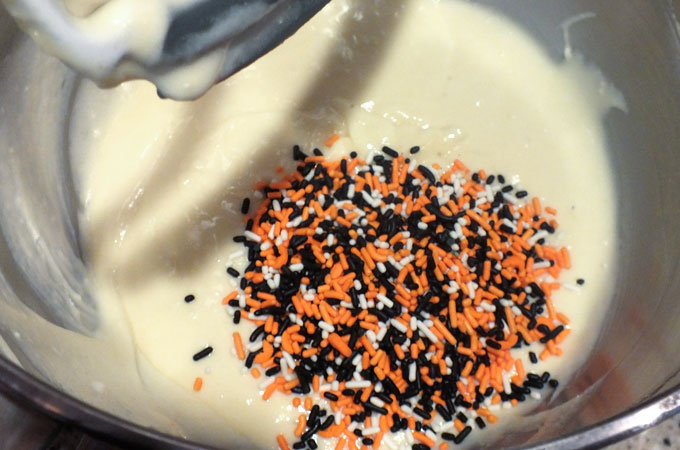 Then we added 1/2 cup of the sprinkles to the batter.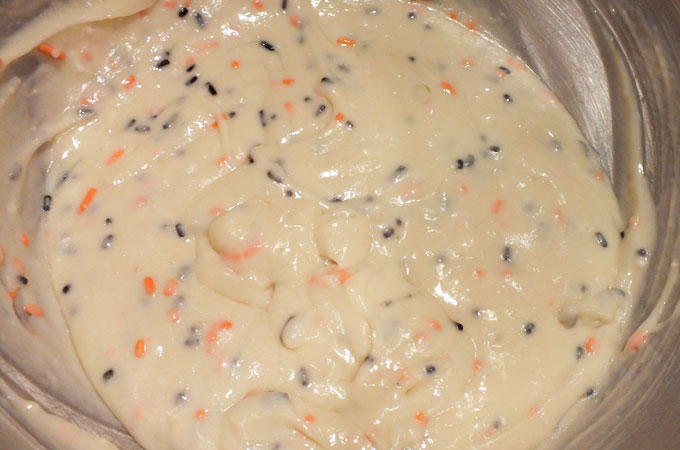 That was plenty of sprinkles as you can see here. We mixed only until the sprinkles were fully incorporated into the batter.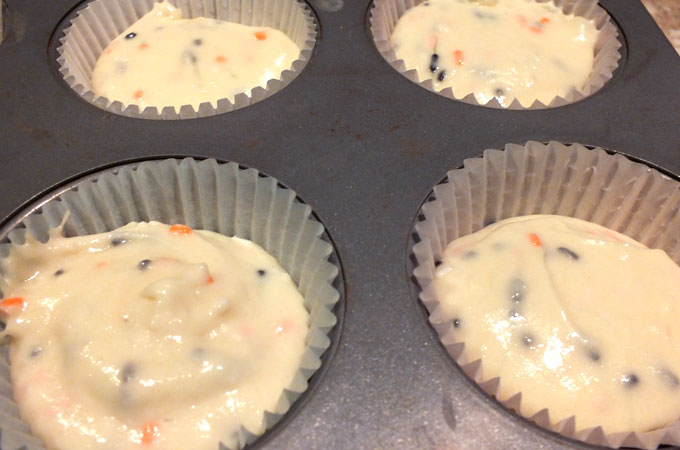 Then we made the cupcakes like you normally would.  Super easy.
Look how pretty the sprinkles made the cupcakes once they were baked!

Make a batch of our Best Buttercream Frosting.  It is easy to make and so delicious.  You will find the recipe and detailed instructions on how to make it here. We colored it with orange food coloring.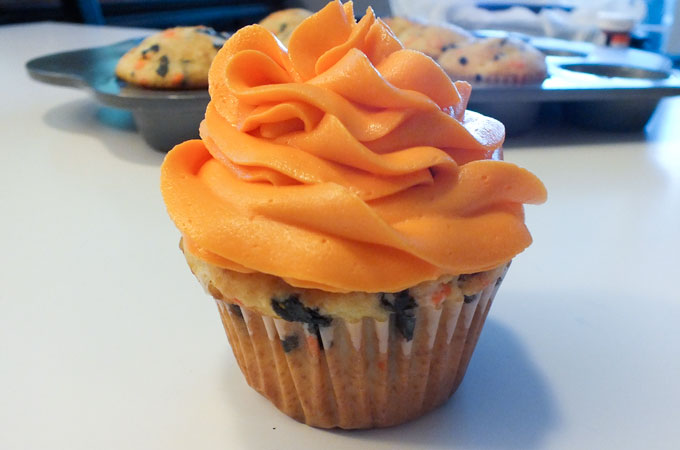 Frost your Easy Homemade Halloween Funfetti Cupcakes. We used a pastry bag and a Wilton 2D pastry tip to get this swirly effect with the frosting but you could also just spread some frosting on the cupcake with a knife.
Here is the inside of the Easy Homemade Halloween Funfetti Cupcake – how pretty is that?  We love how these turned out!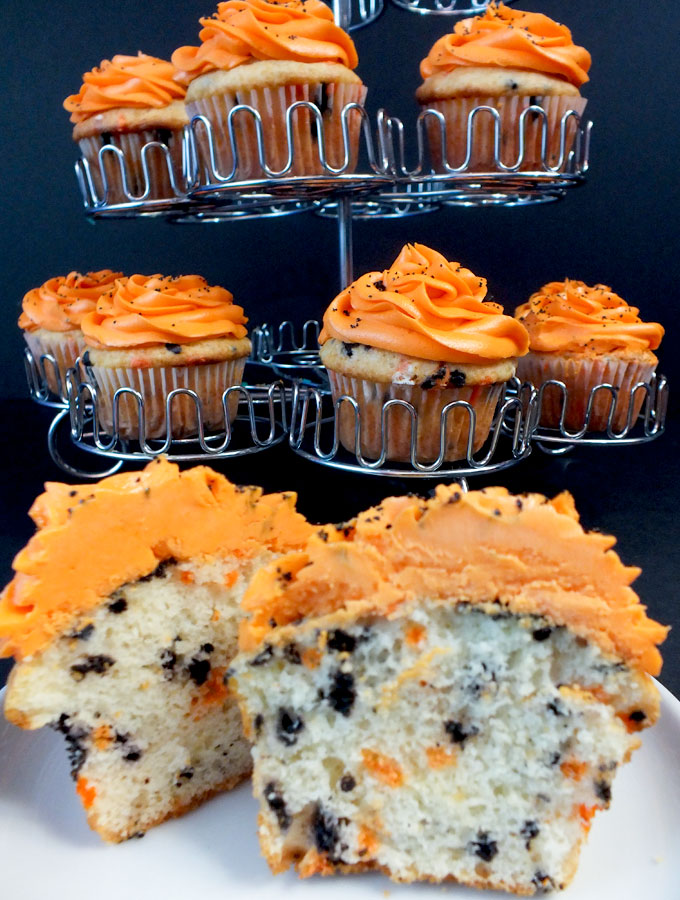 We couldn't have been happier with our discovery on how to make a better funfetti cupcake.  This is an easy way to add a little holiday fun to your cupcakes.  Try it for Halloween or any holiday by using different colored sprinkles in your cake mixes.
P.S. Let's stay in touch!  If you liked our Halloween Funfetti Cupcakes post, [thrive_2step id='10744′]click here to sign up for our Email Newsletter![/thrive_2step]
Or follow us on Pinterest, Facebook and Instagram!
**This post contains affiliate links but we only recommend products that we actually used and liked. Thanks for supporting Two Sisters Crafting!
More Fun Thanksgiving Recipes …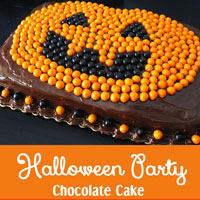 If you want to stay up-to-date on all our Halloween posts, Follow Two Sisters Crafting on Pinterest!
Follow Two Sisters Crafting's Halloween Food board on Pinterest.