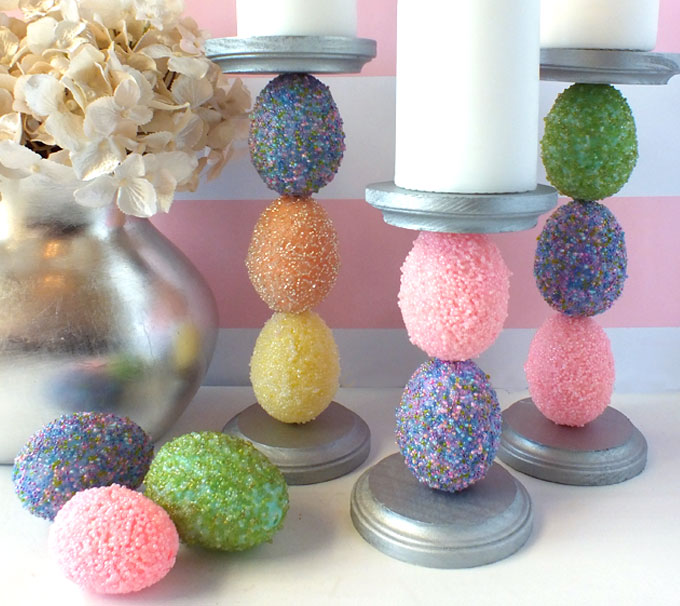 A few weeks ago we blogged about our beautiful Beaded Easter Eggs, this week we transformed those eggs into these elegant Easter Egg Candle Holders. They were inspired by a project we saw on Pinterest and we really love how they turned out!

How to Make an Easter Egg Candle Holder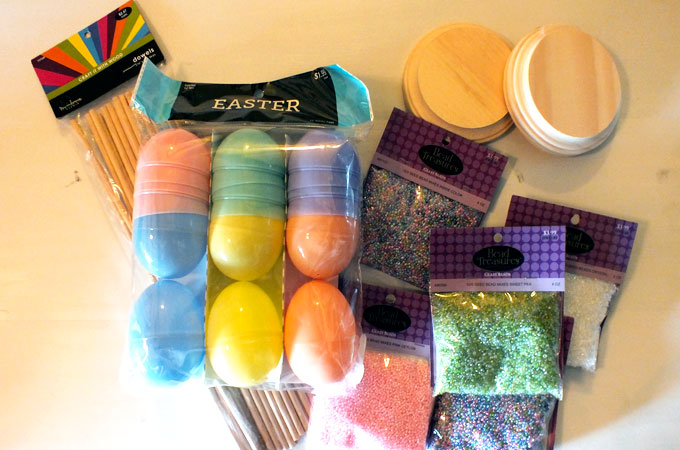 Project Supplies:
Plastic Easter Eggs
Seed Beads
Mod Podge
Wooden Discs
Wooden Dowels
Wood Glue
Paint
Candles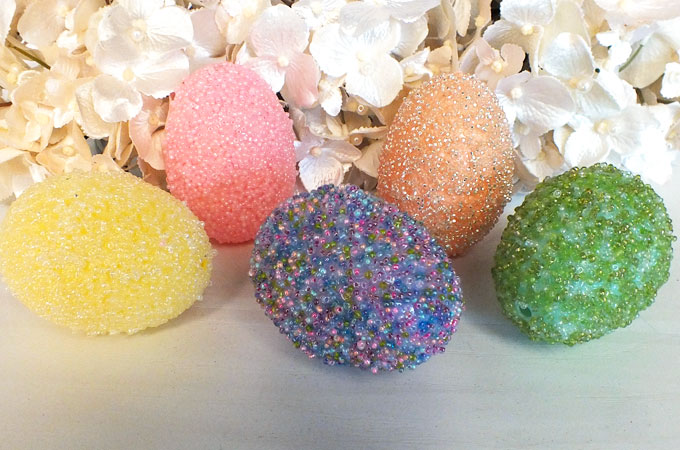 The first step in this project is making decorative Easter Eggs. We decided to use our Beaded Easter Eggs but I think these Easter Egg Candle Holders would also look pretty with Glitter Easter Eggs or some of the other decorative Easter Eggs that you can find at Michaels or Hobby Lobby. Check out our blog post for step by step instructions on how we made these Beaded Easter Eggs.
One thing that I didn't emphasize in my Beaded Easter Egg post is that before I embellished the eggs, I used the drill to make a hole in the tops and bottoms of the plastic eggs that was the same diameter as the wooden dowel I was going to use for this project.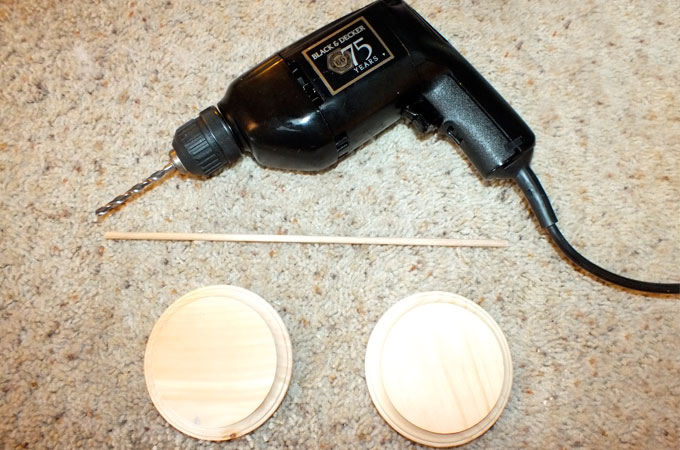 We found these wooden discs and dowels at a craft store. The dowels were 5/16″ in diameter. I wish we had gotten something a little bigger. The candle holders are the teensiest bit wobbly and I think this could have been avoided by using a dowel that was at least 1/4″ in diameter. The wooden discs were 4″ across on the bottom. I used my drill to make a hole in both discs that was the same diameter as the dowel.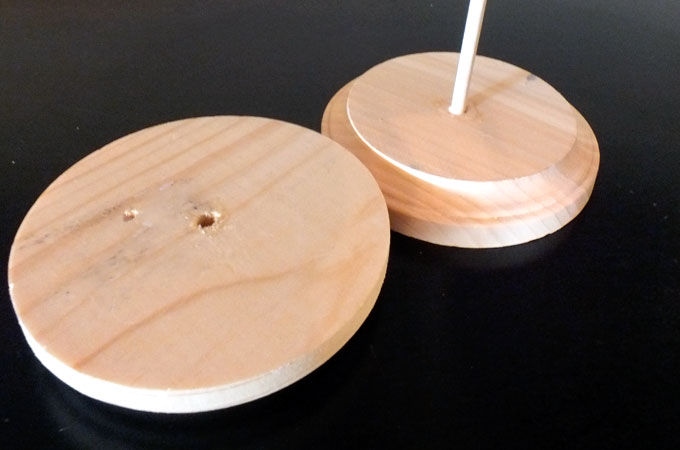 Then I glued the dowel into the disc that was going to act as the bottom of the Easter Egg Candle Holder with wood glue.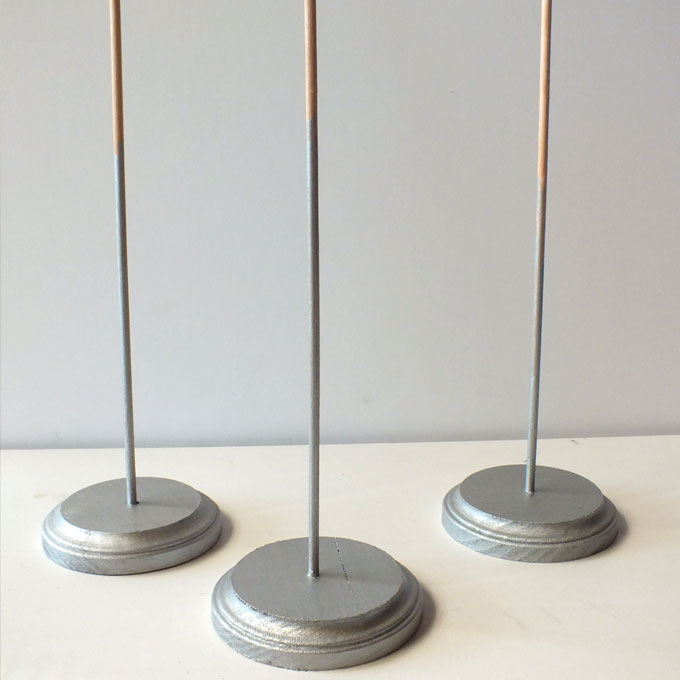 Next I painted the wood elements with a silver Metallic paint. I gave them a couple of coats of paint but no sealer. I liked the unfinished look that I got with the Metallic paint only.
Now for the fun part – assembling the Easter Egg Candle Holder. I carefully placed the Beaded Easter Eggs on the dowel that is glued to the candle holder base.
I trimmed the dowel at the top and added the second wooden disc to the top. I glued the top piece to the dowel with wood glue. I made three Easter Egg Candle Holders, two with three eggs and one with only two.
I'm really happy with how these turned out. I still have a few Beaded Easter Eggs left and I have just the right idea for a variation on this project. Stay Tuned!

If you want to stay up-to-date on all our Easter Craft posts, Follow Two Sisters Crafting on Pinterest!
Follow Two Sisters Crafting's Easter Food Board on Pinterest.
Pinterest Inspiration: