We tried something a little different with these Easter Candy Pretzel Bites – we placed the candy melts on top in the form of these adorable Easter Candies made with a fun candy mold that we found on Amazon.  Still have the same great Sweet and Salty bite-sized taste but now in a new springtime Easter design.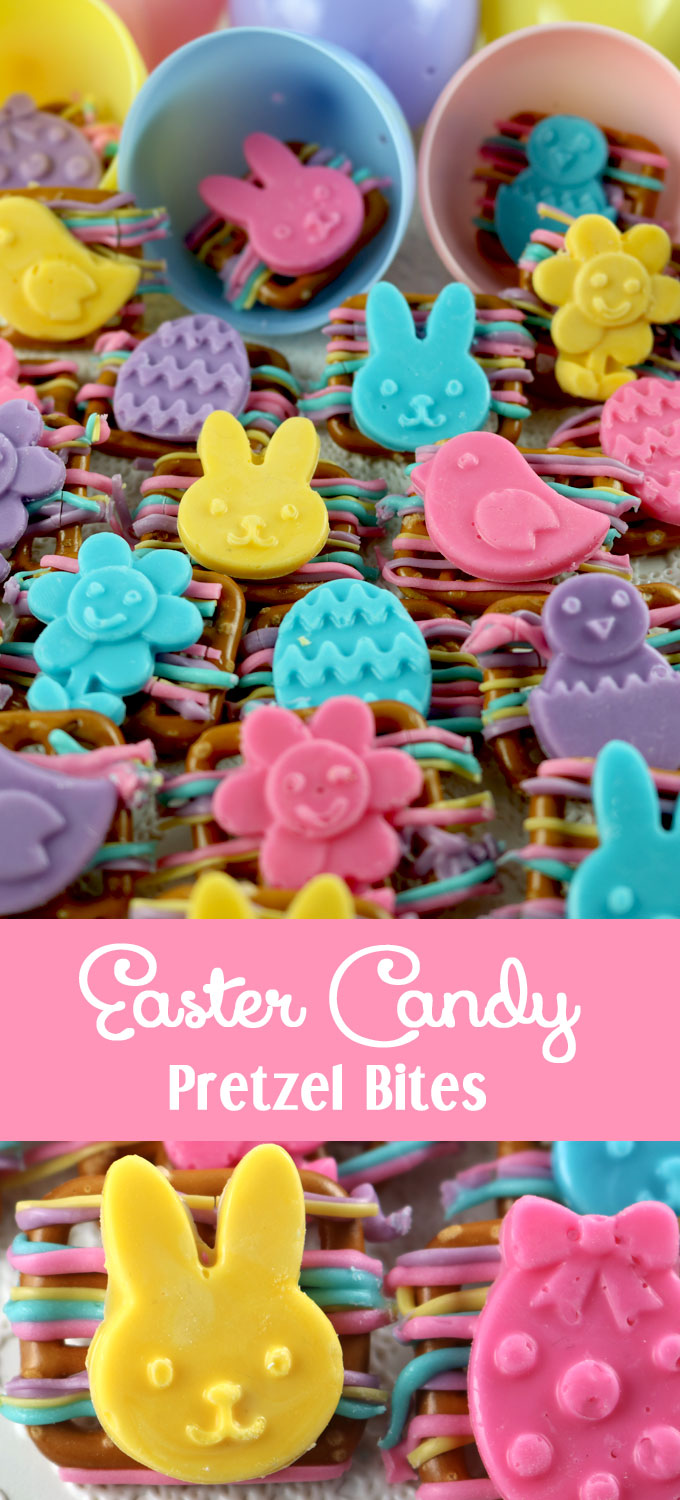 How to Make Easter Candy Pretzel Bites
You will need:
Pretzel Snaps
Wilton Candy Melts (Pink, Blue, Yellow and Bright White Candy Melts)
Plastic Sandwich bags
Easter Candy Mold (We found ours on Amazon.)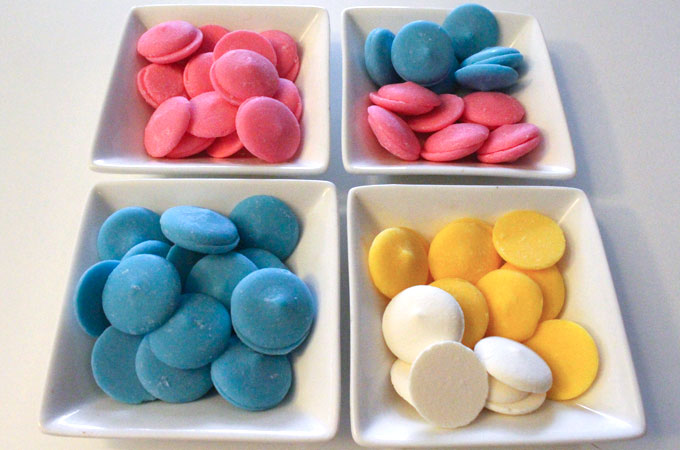 We used Wilton Candy melts as the first layer of our Homemade Peeps Chocolate Crackle Candy.  We made the candy in Blue, Pink, Yellow and Purple.  We added a couple of Bright White Candy Melts into the Yellow to make a more pastel yellow color. And we made a pretty pastel purple by melting pink and blue candy melts together.
To make the Easter Candies, melt 15-20 Wilton Candy Melts in a Ziploc bag.  Start with 20 seconds.  Take the bag out of the microwave and massage the candy melts a bit.  Place bag in the microwave 10 seconds at a time until the candy melts are completely melted.
Once melted, we cut the tip off the bag and carefully added the candy melts into the mold. Allow the Easter Candies to harden and pop them out of the candy mold.
We made batches of the Easter Candy in Purple, Blue, Yellow and Pink.  These spring colors are so pretty!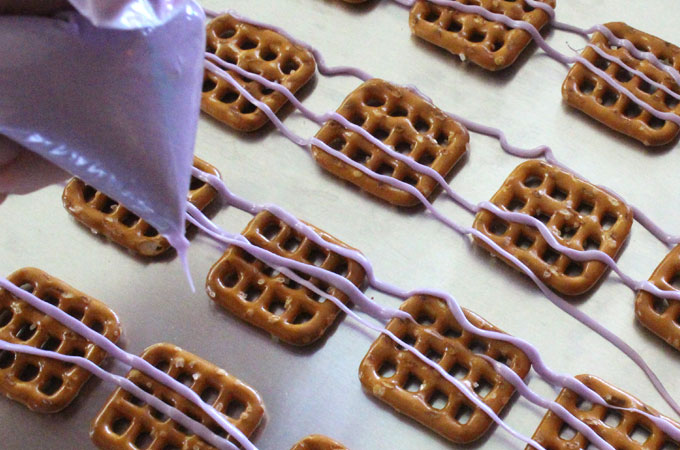 Now we laid out the Pretzel Snaps on a cookie sheet.  (You could also use a piece of parchment paper.)  Using the remaining amount of melted candy melts in the sandwich bags, we re-melted the candy in the microwave.  Then we drizzled the melted candy over the pretzels as shown in the picture above.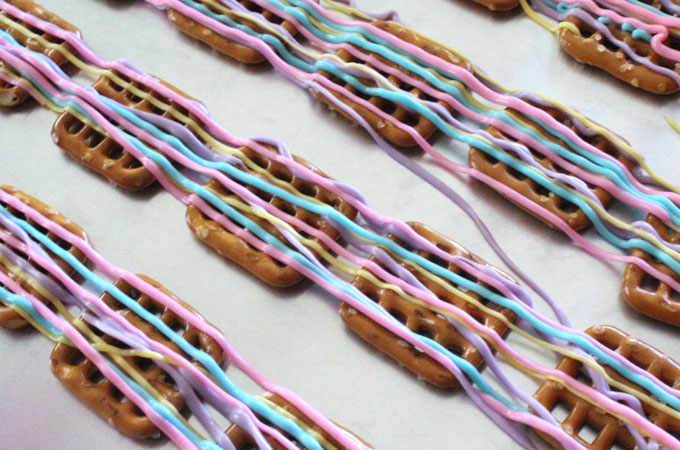 We completely covered the pretzels with pink, yellow, blue and pink drizzles.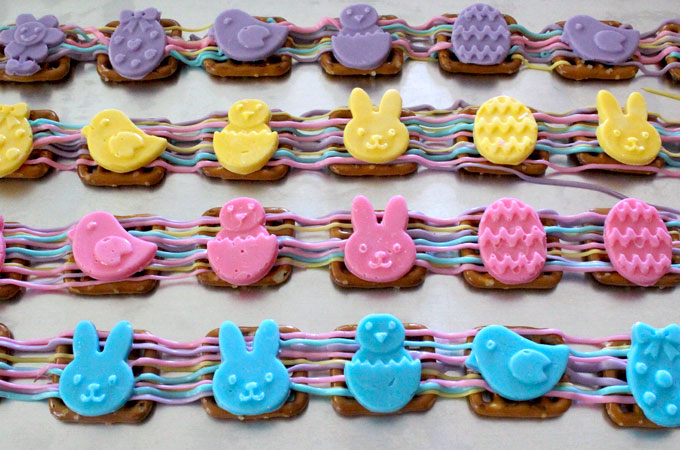 Finally, very quickly while the drizzles are still wet – press the Easter Candies down onto the drizzled candy melts so they will stick to the pretzels. Once the drizzles were completely hardened we used a knife to separate the pretzel bites.
These Easter Candy Pretzel Bites and so very beautiful and they taste great – sweet and salty and delicious.  Your family will love this unique Easter treat!

If you want to stay up-to-date on all our Cupcake posts, Follow Two Sisters Crafting on Pinterest!
Follow Two Sisters Crafting's Easter Food Board on Pinterest.