Easter Candy Necklaces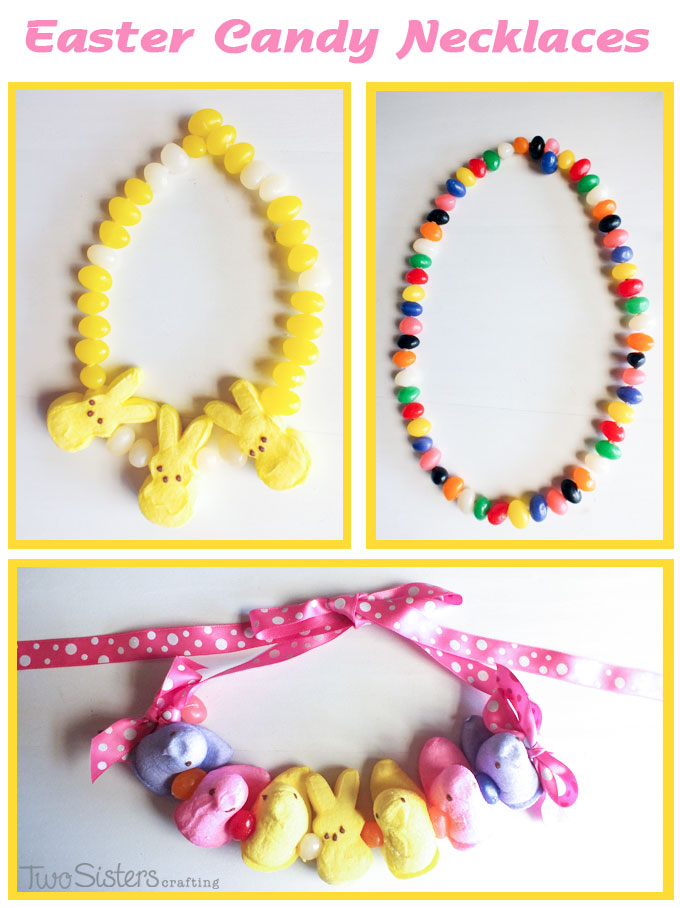 With Easter only a few days away now (gosh how time flies) our Easter Day celebration planning is in full swing.  Today we made all the girls fun, festive and edible Easter Candy Necklaces.  They turned out so cute and were so easy to make!
How to Make Easter Candy Necklaces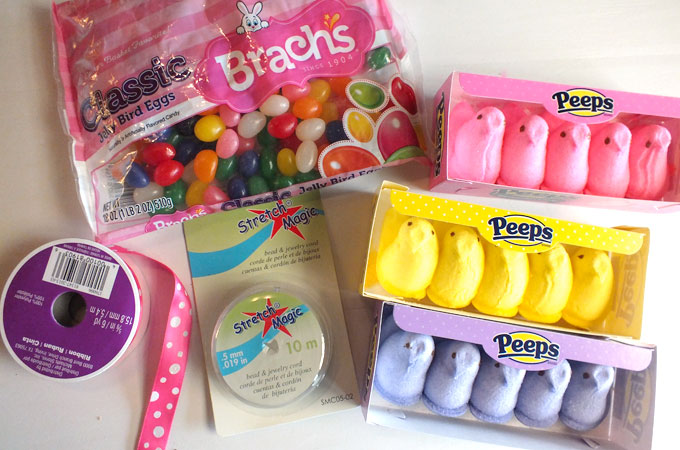 Project Supplies:
Jelly Beans
Peeps Candy
Ribbon
Stretch Magic Jewelry Cord (.5 mm)
Needle
Peeps Necklace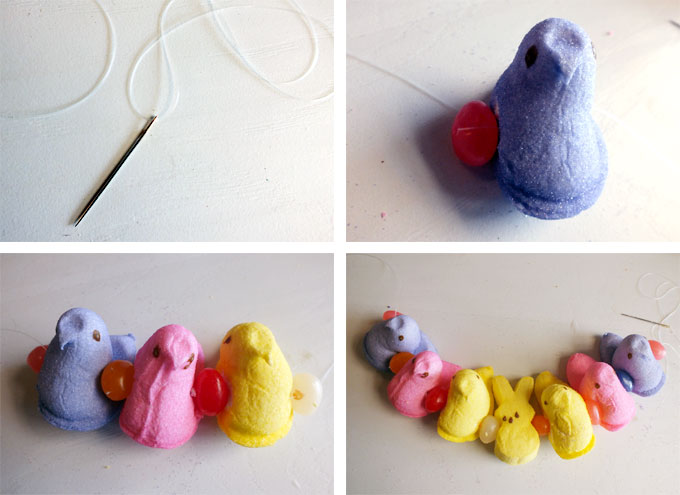 For the Easter Peeps Necklace, I threaded a sharp needle with the Stretch Magic Jewelry Cord. You can find this at any craft store.  It is just clear nylon thread with a little bit of stretch to it. It is perfect for this kind of a project.  Next, I used the needle to pull the cord through a jelly bean.  I tied a knot around the jelly bean and then added a Peeps candy.  Then another jelly bean. And so on until I had about 7 inches of candy strung together.  I ended with a jelly bean and tied off the jewelry cord with a knot.  The needle gets really sticky from the Peeps so I had to wipe it off a couple of times during the stringing process.  But other than that the process was very simple.
Finally, I added a decorative ribbon to each end of the strung candy so that the Peeps didn't go all the way around  your neck and get marshmallow in your hair.
Jelly Bean Necklace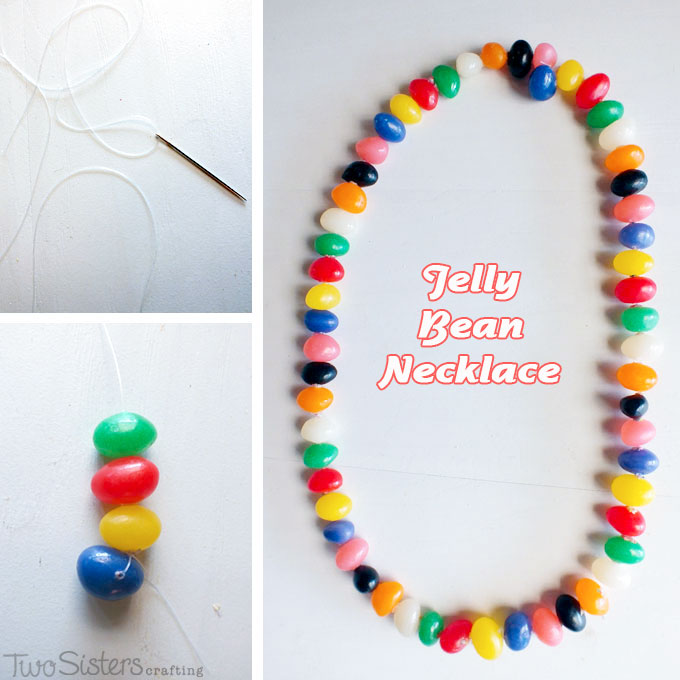 This Easter Candy Necklace was so easy and turned out so cute.   I used the same Stretch Magic Jewelry Cord and just used the sharp needle to string the jelly beans.  I tied off the cord in a knot at the end.  Easy Peasy!
Jelly Bean and Peeps Bunny Necklace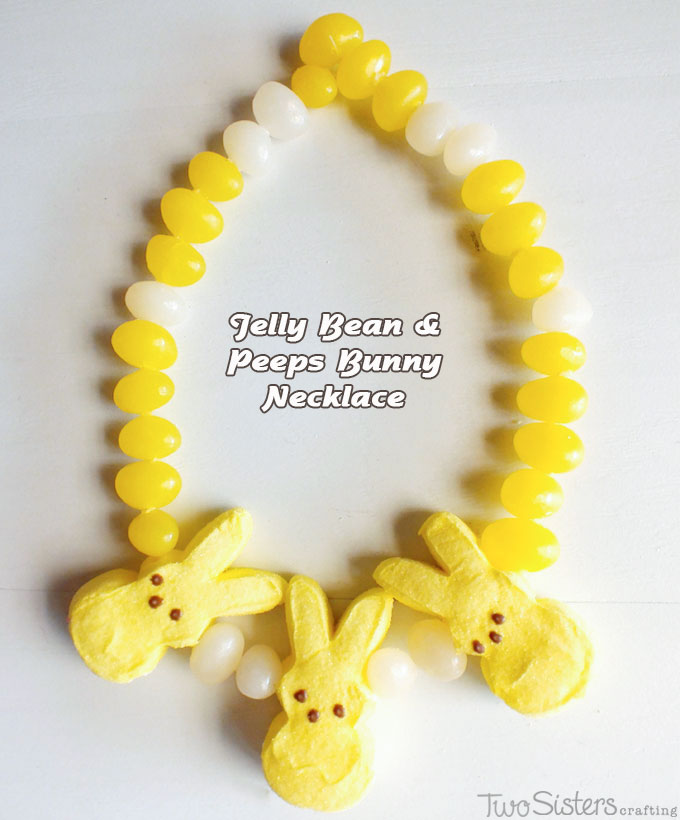 For this Jelly Bean and Peeps Bunny Necklace I used the same techniques as I did for the Jelly Bean necklace but I threw in a couple Peeps Bunnys! Soooo soooo cute!  I think I'm going to wear this one on Easter!
**This post contains affiliate links but we only recommend products that we actually used and liked. Thanks for supporting Two Sisters!