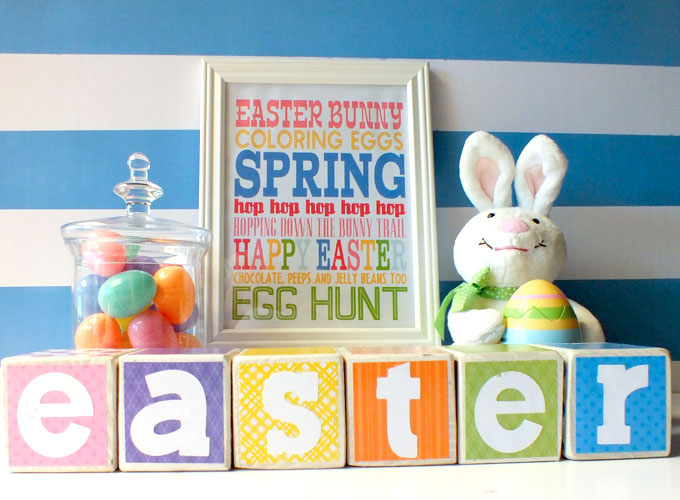 We have a plastic container full of these wood blocks just waiting to be transformed.  We originally were going to use them for a bridal shower centerpiece project that never made it past the planning stage. Now six of them are sitting on my fireplace mantle as a colorful and fun Easter Blocks decoration.

How to Make Easter Blocks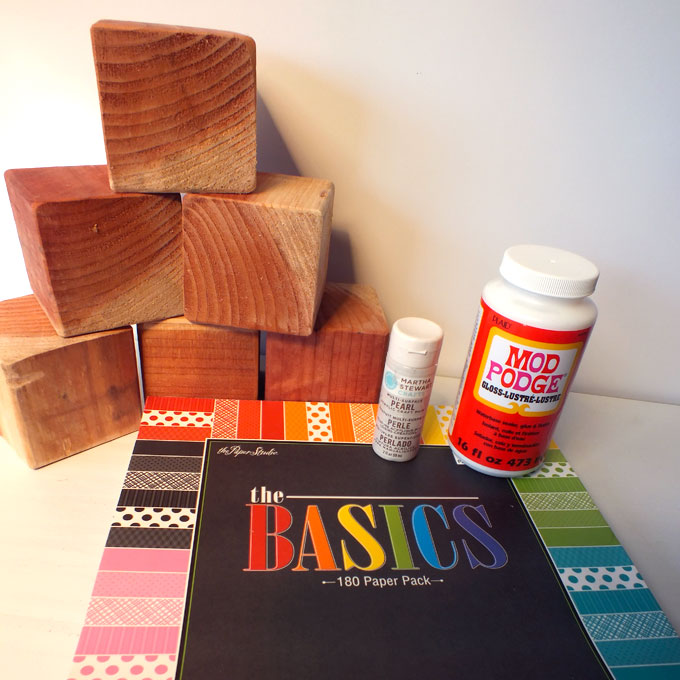 Project Supplies:
Wooden Blocks
Sandpaper
Craft Paper
Paper Cutter
Paint
Cricuit Expression Cutting Machine

Mod Podge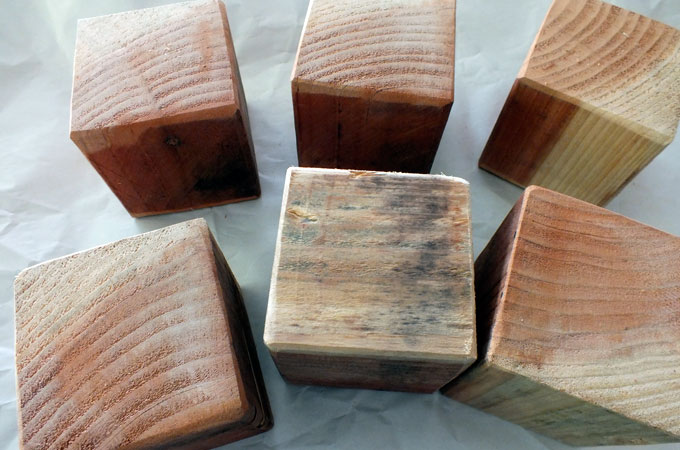 Nancy's husband cut these wooden blocks for us. They are 3 1/2″ x 3 1/2″.  The only thing we had to do was sand the edges of the blocks.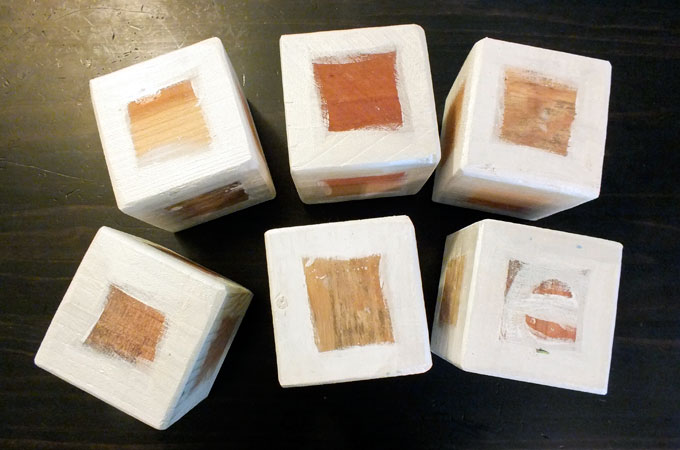 Next I painted the blocks white.  I didn't use a primer because I wanted the wood to show through a little bit.  And I saved a little bit of paint by only painting the edges where the paint would show. (That "e" on the last block in the picture was me trying to figure out how big the letter cut-outs should be!)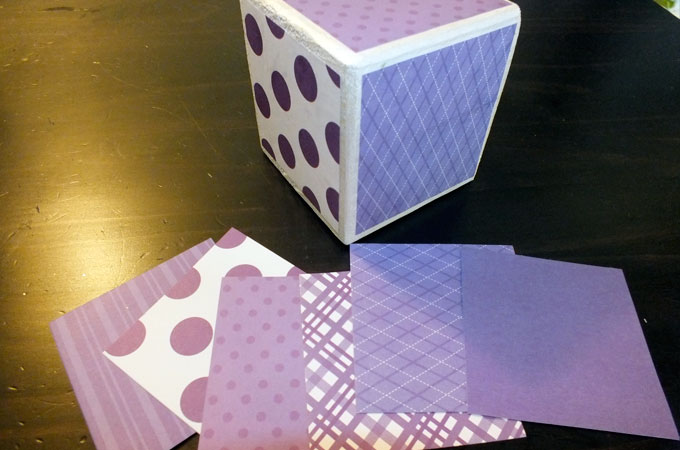 My craft paper pack had six different designs in multiple easter colors.  Using my paper cutter, I cut out 3″ x 3″ squares in each design in six different color families: pink, lavender, yellow, orange, green and blue.  I used Mod Podge to glue the paper squares to the wood blocks.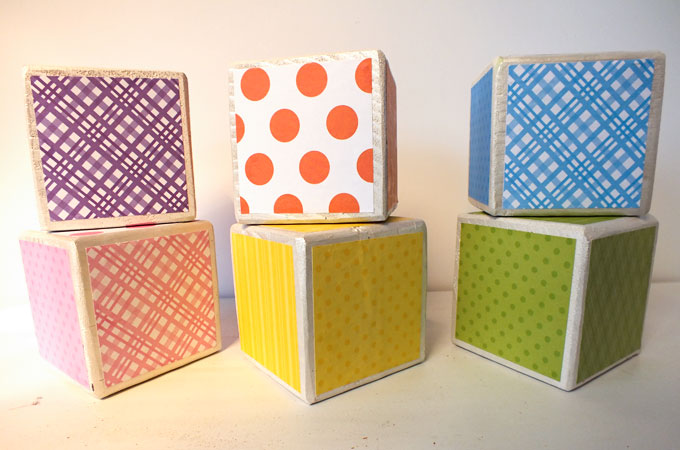 Here are the blocks decorated with the craft paper.  Before adding the letters, I covered the blocks in a single coat of Mod Podge.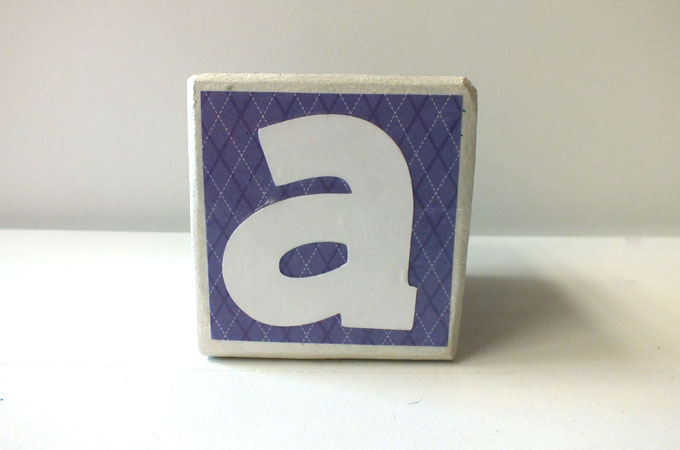 Now the blocks needed their letters.  Nancy used her Cricut to make me these E * A * S * T * E * R cut-outs in white card stock.  I went all lowercase, for a more informal look.  I applied the letters with Mod Podge and then covered the Easter Blocks in two additional coats of Mod Podge.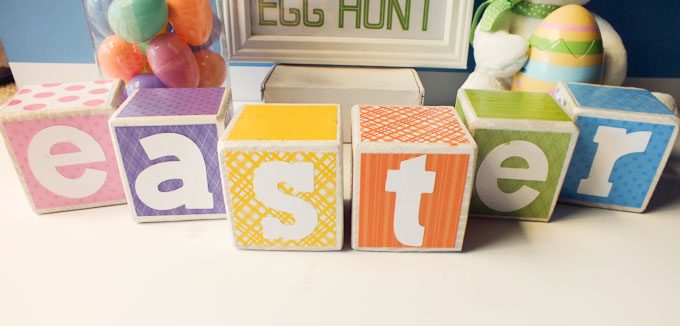 And that's all there is do making these adorable Easter Blocks.  It was a pretty esay project – the part that took the longest was sanding down the edges of the wood blocks.
Oh, if you're looking for the cute Easter wall art decoration in the main picture, it's a free downloadable that I found at Eighteen25.

If you want to stay up-to-date on all our Easter Craft posts, Follow Two Sisters Crafting on Pinterest!
Follow Two Sisters Crafting's Easter Food Board on Pinterest.