One of the first things we did when we started planning my daughter's Dinosaur Party was figure out a color scheme.  I always think that it's easier to plan decorations when you have a set color scheme.  We were looking for sprinkles to fit our purple and blue theme, but nothing was quite right.  That was when we decided to make our own DIY Sprinkles.  They were perfect.  It really wasn't that hard to do and we were able to get the exact colors that we wanted.  We will be making our own DIY Sprinkles from now on.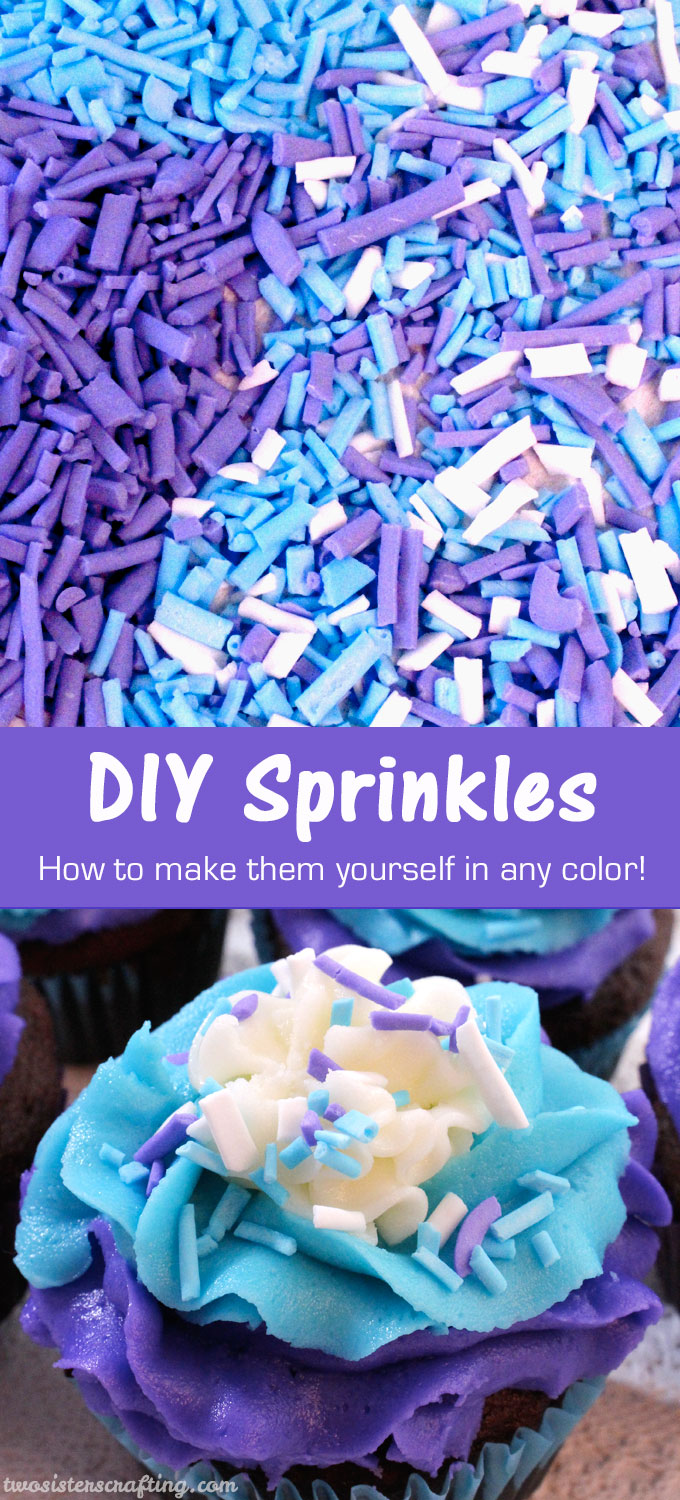 How to Make DIY Sprinkles
You will need:
Meringue Powder
Regular or Clear Vanilla Extract
Powdered Sugar
Food Coloring
Waxed Paper or Parchment Paper
Decorating Bag
Wilton #2 Tip
The DIY Sprinkles are made with Royal Icing.  Here is our recipe:
1/2 cup Water
3  tbsp. Meringue Powder
1/2 tsp. Vanilla (use clear to have pure white icing)
4 cups Powdered Sugar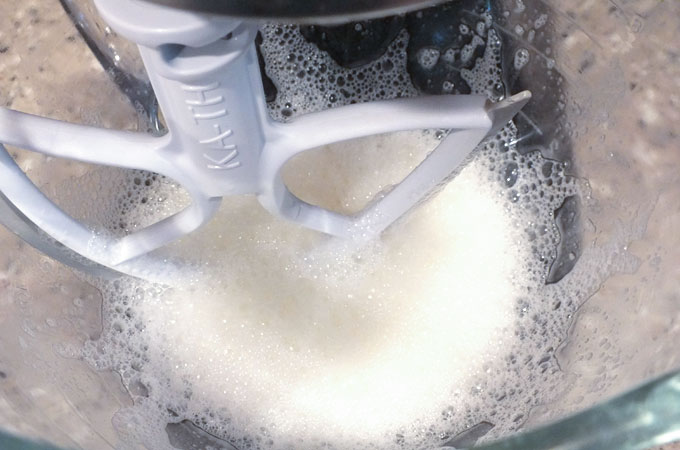 The first step for making Royal Icing is to mix the 1/2 cup of water with 3 tbsp. of meringue powder until foamy.  Then add the 1/2 tsp of vanilla.  If you need a pure white royal icing, use Clear Vanilla Extract instead of Regular Vanilla Extract.
Measure 4 cups or 1 lb. of powdered sugar.
Add sugar and mix until smooth.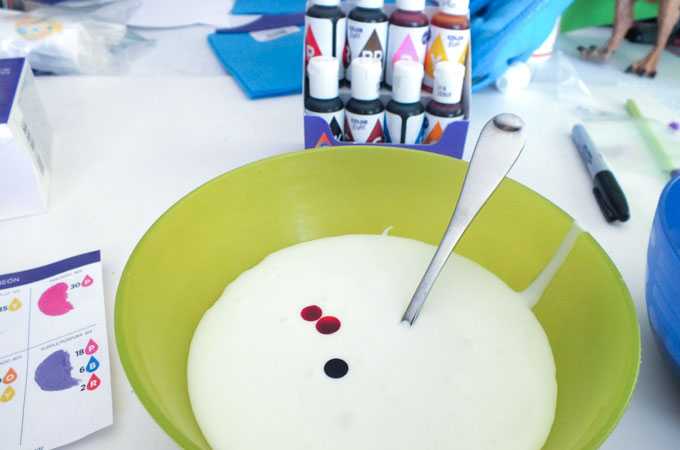 We have been using the Wilton Color Right Food Coloring system recently.  You really can get some beautiful frosting colors with this food coloring set.  To make purple, we used 2 drops of pink and 1 drop of blue.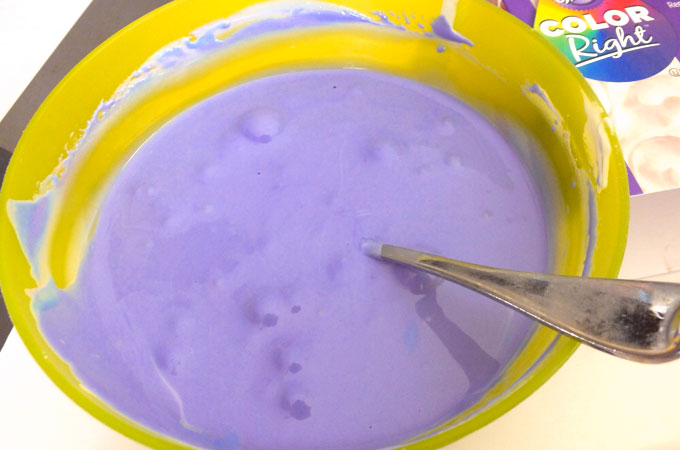 Once we had the perfect shade of purple, we loaded the royal icing into a decorating bag with a Wilton #2 decorating tip.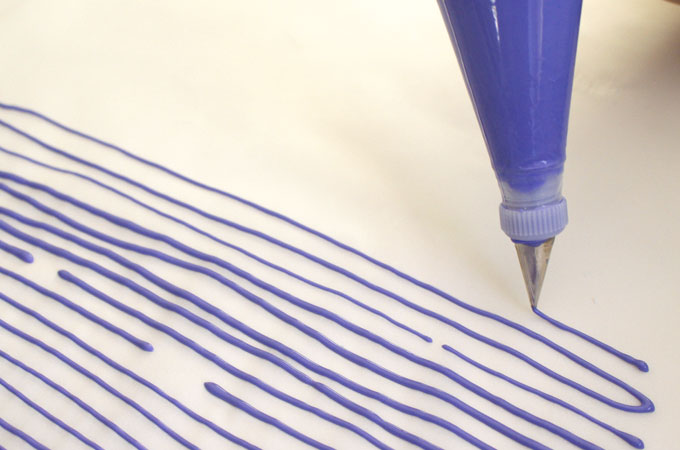 Then the process is super simple, pipe lines of royal icing onto a piece of wax or parchment paper.  The lines don't have to be perfectly straight or the exact same thickness because some variation in size will make the sprinkles more interesting and dimensional.
Let the royal icing lines dry overnight.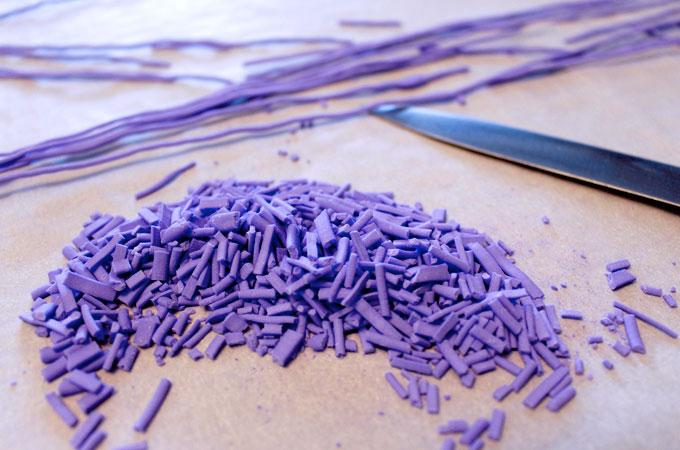 Finally, using a sharp knife cut the strips of royal icing into small sprinkles.  The more varied the sizes the better.  You can cut them very small for more of a sprinkle effect or bigger so they look like jimmies.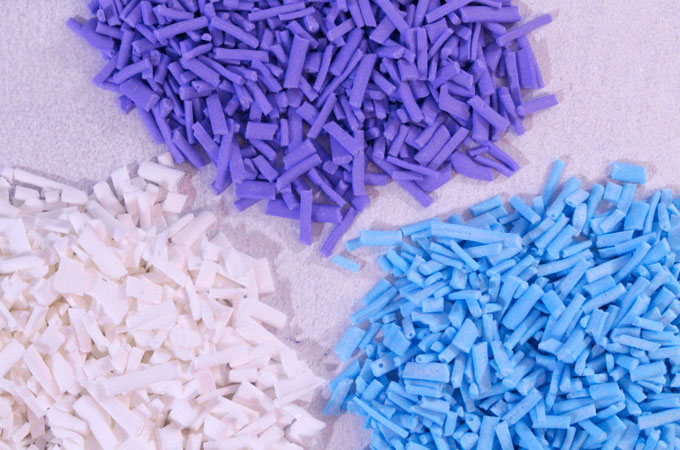 For us, 1/2 cup of royal icing made 1/2 cup of DIY sprinkles.
Not only is this easy to do but these DIY Sprinkles tasted so much better than store bought sprinkles.  We combined our blue, white and purple DIY Sprinkles to make our own special mix that exactly matched the colors of our Dinosaur Party.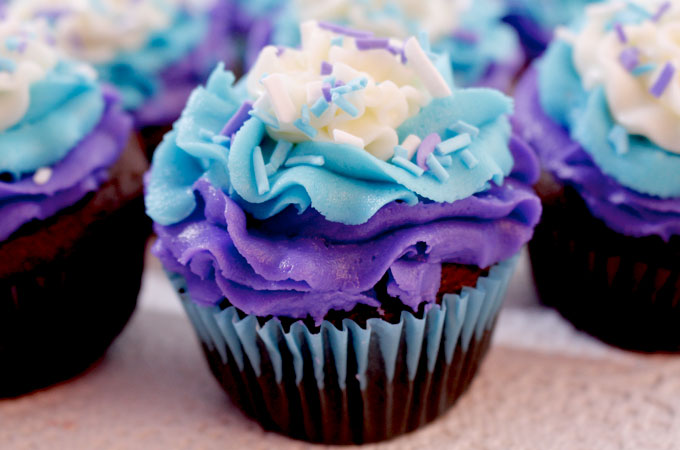 Look how perfectly they matched our Sprinkles and Swirls Cupcakes!  Perfection! We are never going to use store bought sprinkles again!

If you want to stay up-to-date on all our Baking & Decorating posts, Follow Two Sisters Crafting on Pinterest!
Follow Two Sisters Crafting's board Baking & Decorating Tips on Pinterest.