DIY Pencil Holder Photo Block
For Mother's Day, Laurie made me this beautiful photo block.   When my husband saw it, he fell in love with it.  It features, after all. pictures of one his favorite people.  I knew that with Father's Day coming we needed to the same thing for him.  Because Laurie and I are crafters through and through, we did not want to do exactly  the same project, so we mixed it up a bit and made this Pencil Holder Photo Block for his desk.  I know he's going to love it.
 How to Make a Pencil Holder Photo Block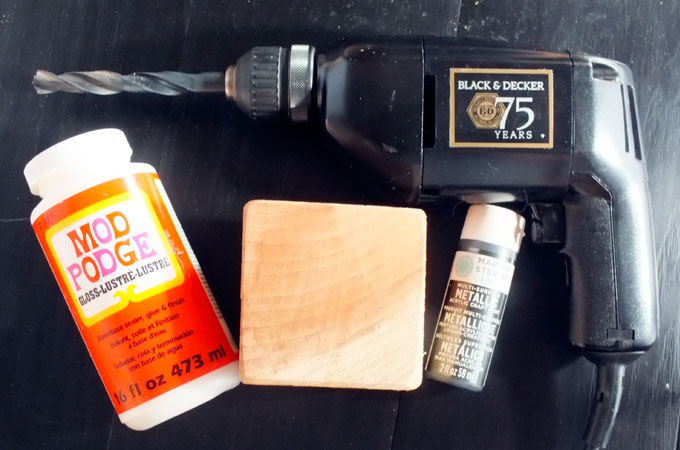 Project Supplies:
1 – 3″ wood block
Mod Podge
Craft Paint
Drill with a 1/2″ bit
4 – 3″x3″ pictures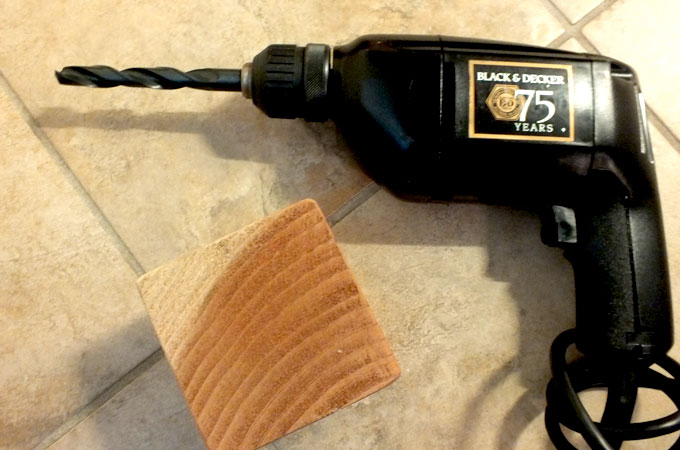 As we have mentioned before, we have a lot of these 3″ square wood blocks in our craft supply stash.  My husband cut these for us from a 3″ X 3″ post we got at Home Depot but you can also find square wood blocks at craft stores.  For this Pencil Holder Photo Block project. the first step is to drill holes in the top of the wood block big enough to hold pencils and pens.  We wanted the holes to be big enough for Sharpies so we used a 1/2″ drill bit.  That was the perfect size.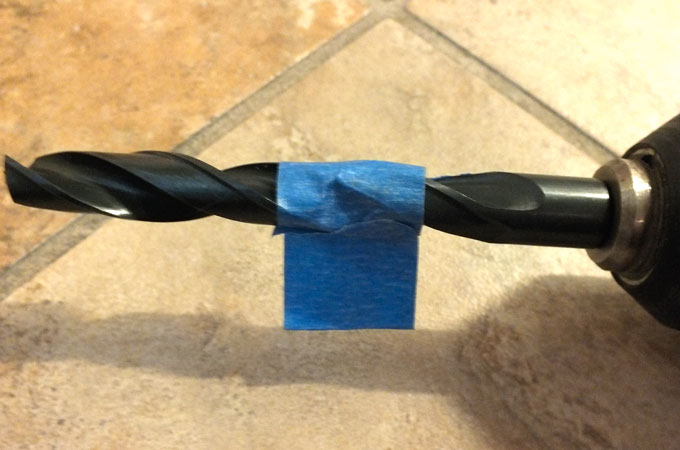 This was an old trick that my Grandfather taught me – wrap a piece of tape around the drill bit to indicate where you should stop drilling.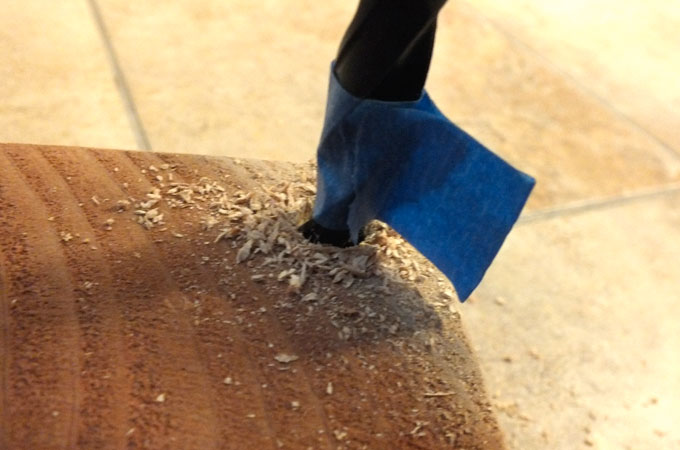 When the tape hits the top of the wood, you know you've made the hole deep enough.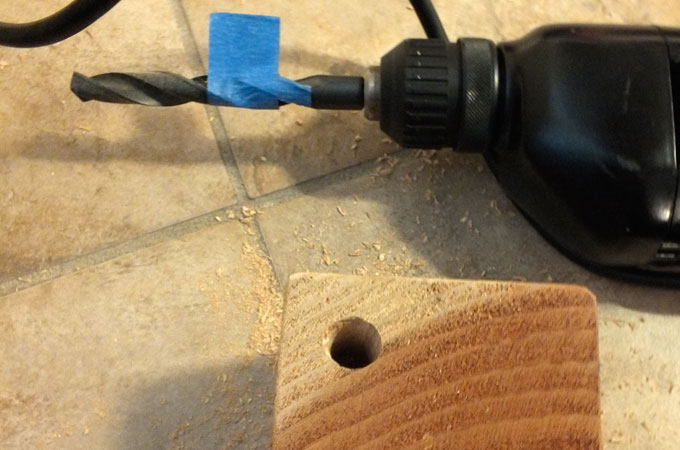 This is what the top of the block looked like after I had created the first hole.  I ultimately drilled five holes in the top of the wood block for pencils and pens.
We chose Martha Stewart Metallic Black Nickel as the paint color.
But we only used one coat of paint.  It looked stained instead of painted, which we liked.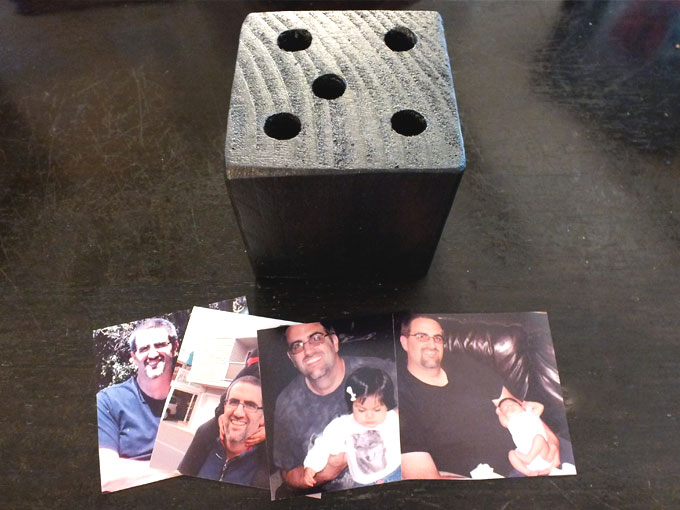 We choose four pictures of my husband and my daughter at different ages – one for each side of the block.  Each photo here is 3″ x 3″.  We attached them to the block with Mod Podge.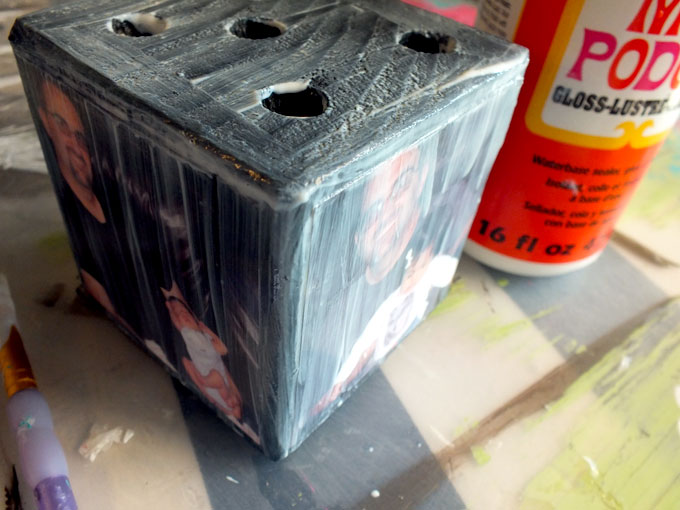 We covered the Pencil Holder Photo Block with three coats of Mod Podge to seal the pictures onto the block and to give it a little sheen.
The DIY Pencil Holder Block really turned out cute!  And was easy to make too, if you don't count the various dry times (paint and Mod Podge) it probably only took a little over an hour to make.  We highly recommend this project – it is a fun unique gift!
Pinterest Inspiration:
**This post contains affiliate links but we only recommend products that we actually used and liked. Thanks for supporting Two Sisters!