DIY Dinosaur Socks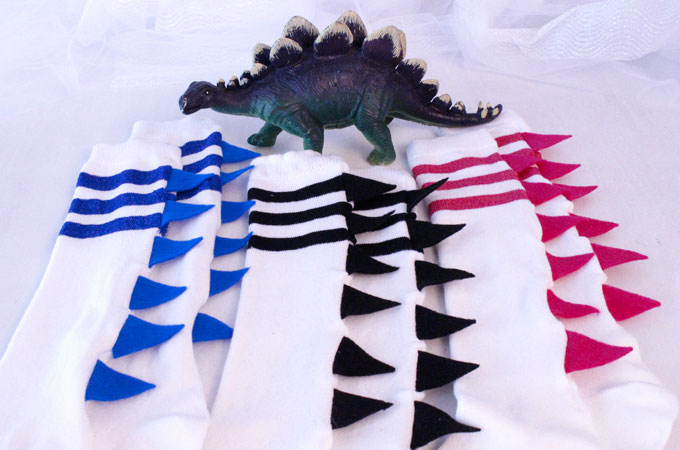 In our party favor bags, we always try to include one thing that the kids can take home and enjoy for more than just one day.  Last year we made all the kids at Allison's Birthday Party Elsa Capes, so we knew that this year we would have to find something great to top those.  When we saw this Dinosaur Socks idea on Pinterest, we knew we had to make them.  They were a pretty simple craft that had a big WOW factor at our Dinosaur Party.
How to Make Dinosaur Socks
You will need:
Knee Socks
Felt
Sewing Machine
Thread
Scissors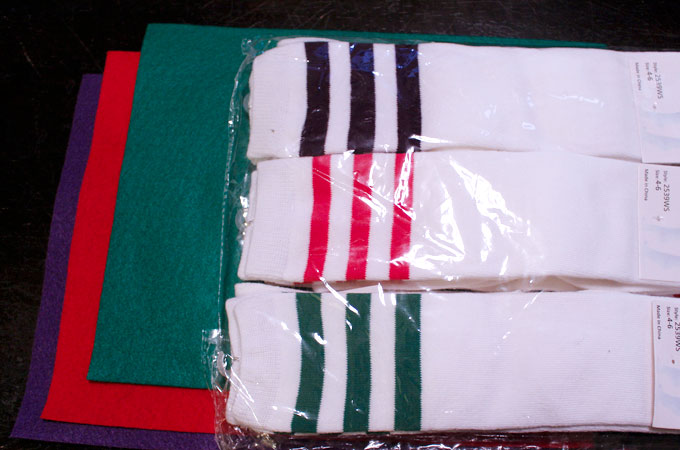 The tricky part of this project for us was finding the knee socks.  Allison's birthday is in the summer so there weren't a lot of knee socks to be found in stores.  We finally found these packages of striped knee socks on Amazon.   The only other thing you will need is some matching felt for the dinosaur spikes and a sewing machine.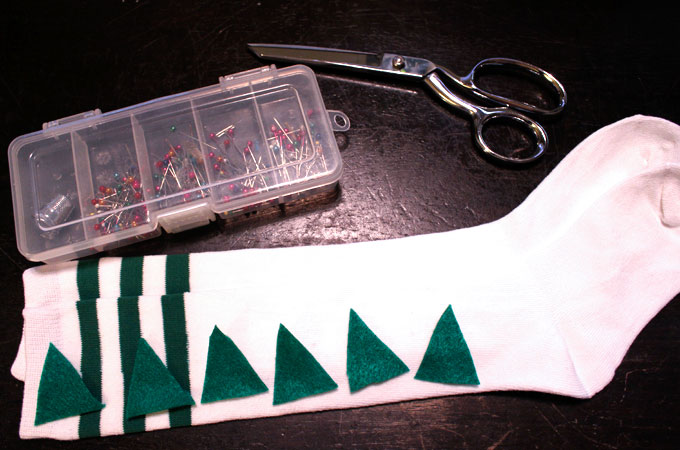 We cut out triangles in felt, six for each sock.
We turned the socks inside out and cut a slit up the back of the sock.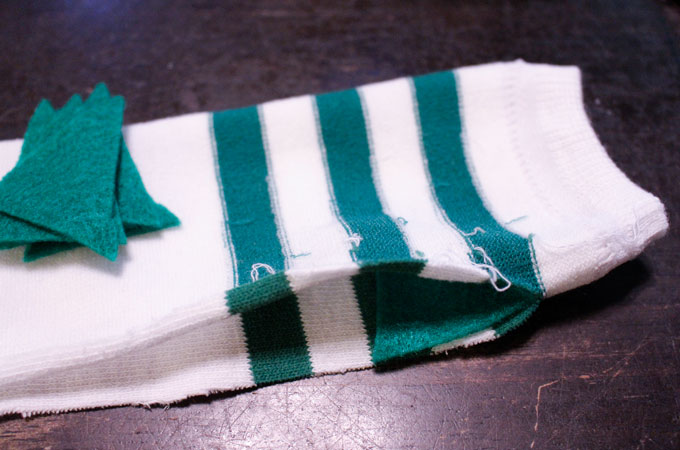 We arranged the felt spikes along the inside of the slit.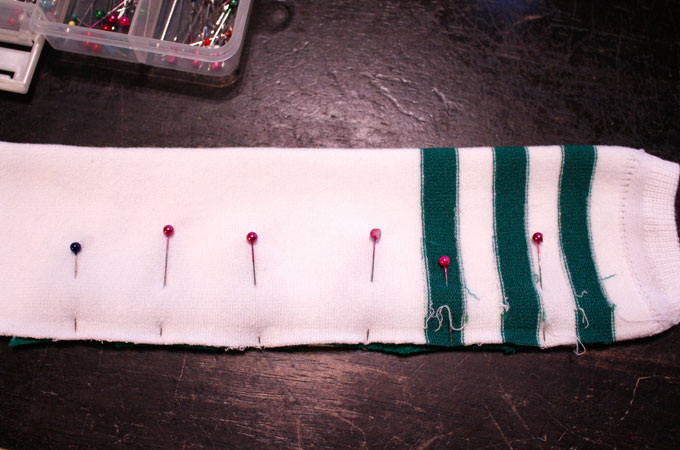 And then we pinned the slit back up.  (The dinosaur spikes are on the inside.)  Finally we sewed up the edge of the slit.  To make sure the socks didn't unravel in the wash, we double sewed the seam and then we went back over the edge with an over-stitch.
Turn the socks right side out and you have Dinosaur Socks with matching spikes.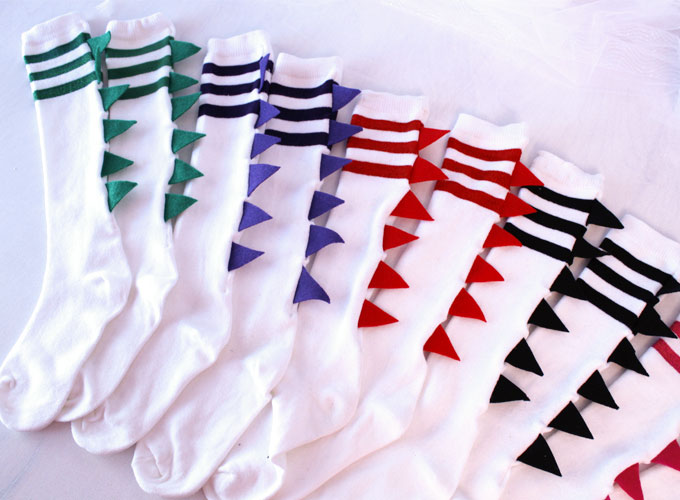 This is a super easy project.  It took less than 10 minutes to make each sock.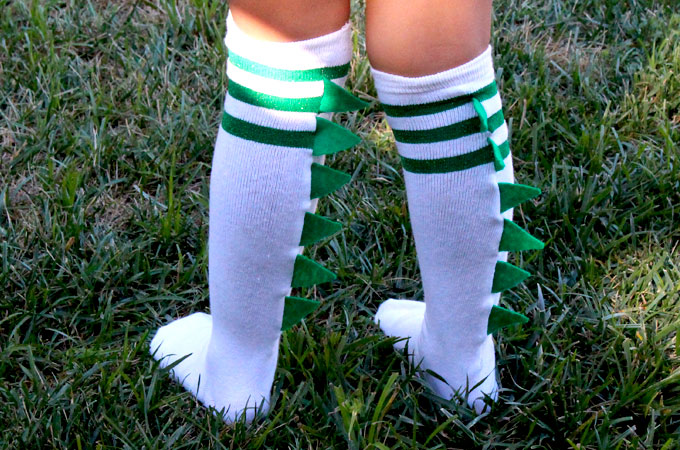 The kids at our Dinosaur Party loved the Dinosaur Socks we put in their party favor bags and we loved how easy they were to make.
**This post contains affiliate links but we only recommend products that we actually used and liked. Thanks for supporting Two Sisters!