When I saw a pin for Christmas Pillowcases on Pinterest I told Nancy, "we have to make these." "Allison will love it" she said.  "Umm … okay. I can make her one too," I replied. Christmas pillowcases that you only use during the Holidays?  Yes, please!  And NOT just for the kids!  I made one for everyone in the family.  They are super cute and there is definitely no wrong side of the bed when you wake up from a night spent slumbering on these adorable Christmas Pillow Cases.


How to make Christmas Pillow Cases
You will need:
1 yard of fabric for a standard size pillowcase
1 1/4 yard of fabric for a king size pillowcase
Thread
These Christmas Pillow Cases could not be any easier to make. This is a 15 minute sewing project at most.   First you will need 1 yard of Christmas fabric. We used a cotton fabric but you could also use a fun Christmas Flannel.  Fold the fabric in half lengthwise, right sides together (the selvage edges should be together.)  Sew a 1″ seam along the bottom and side of the pillowcase.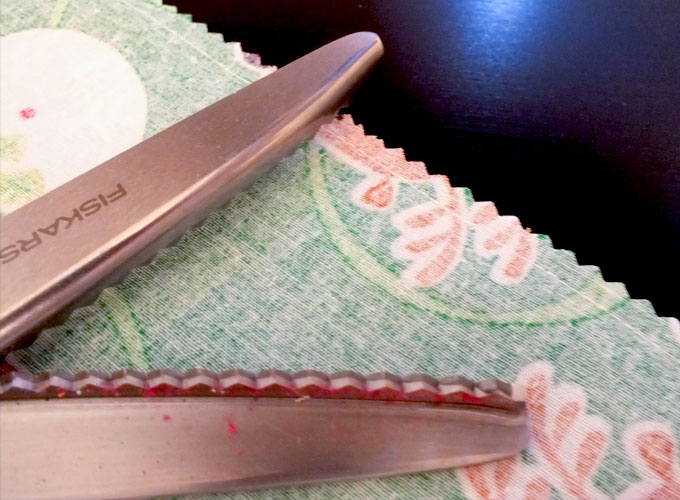 I used my pinking shears to trim the edge of the seam to limit fraying.
Now you need to sew a cuff around the opening of the pillowcase.  A standard pillowcase is 31 1/2″ long.  I folded down the top edge so that my pillowcase was the same length.  Then I folded up the extra fabric to make a cuff and pinned all around the pillowcase opening.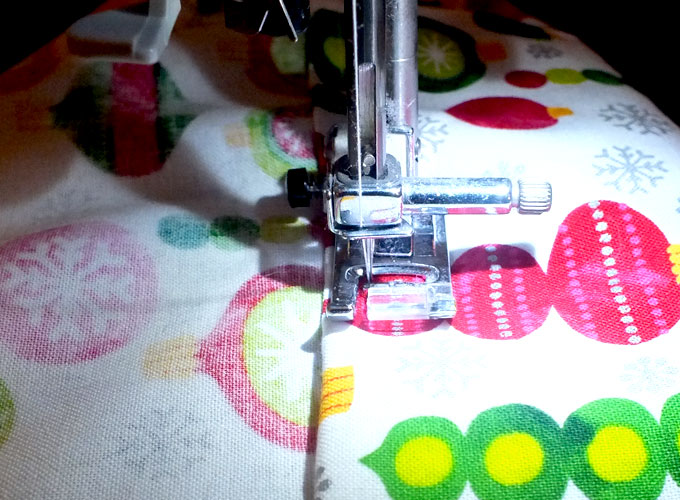 Finally, I sewed a seam around the cuff using the edge of the cuff as my sewing guide.
Turn your pillowcase right side out!  You are done. Easy Peasy.  How cute are these Christmas Pillow Cases?  We are going to pack them away with the Christmas decorations and bring them out again next year after Thanksgiving.   Such a fun new Christmas tradition.

P.S. Let's stay in touch!  If you liked our Christmas Pillow Cases post, [thrive_2step id='10744′]click here to sign up for our Email Newsletter![/thrive_2step]
Or follow us on Pinterest, Facebook and Instagram!
**This post contains affiliate links but we only recommend products that we actually used and liked. Thanks for supporting Two Sisters Crafting!
More Fun Christmas Crafts …
If you want to stay up-to-date on all our Christmas posts, Follow Two Sisters Crafting on Pinterest!
Follow Two Sisters Crafting's Christmas Decorations board on Pinterest.